The Limelight Hotel: Staying at the Dog-Friendly Hotel in Ketchum
Right on Main Street & 5 minutes from the slopes, the new dog-friendly Limelight Hotel in Sun Valley, Idaho has it all. Check out the review of my stay in this blog post.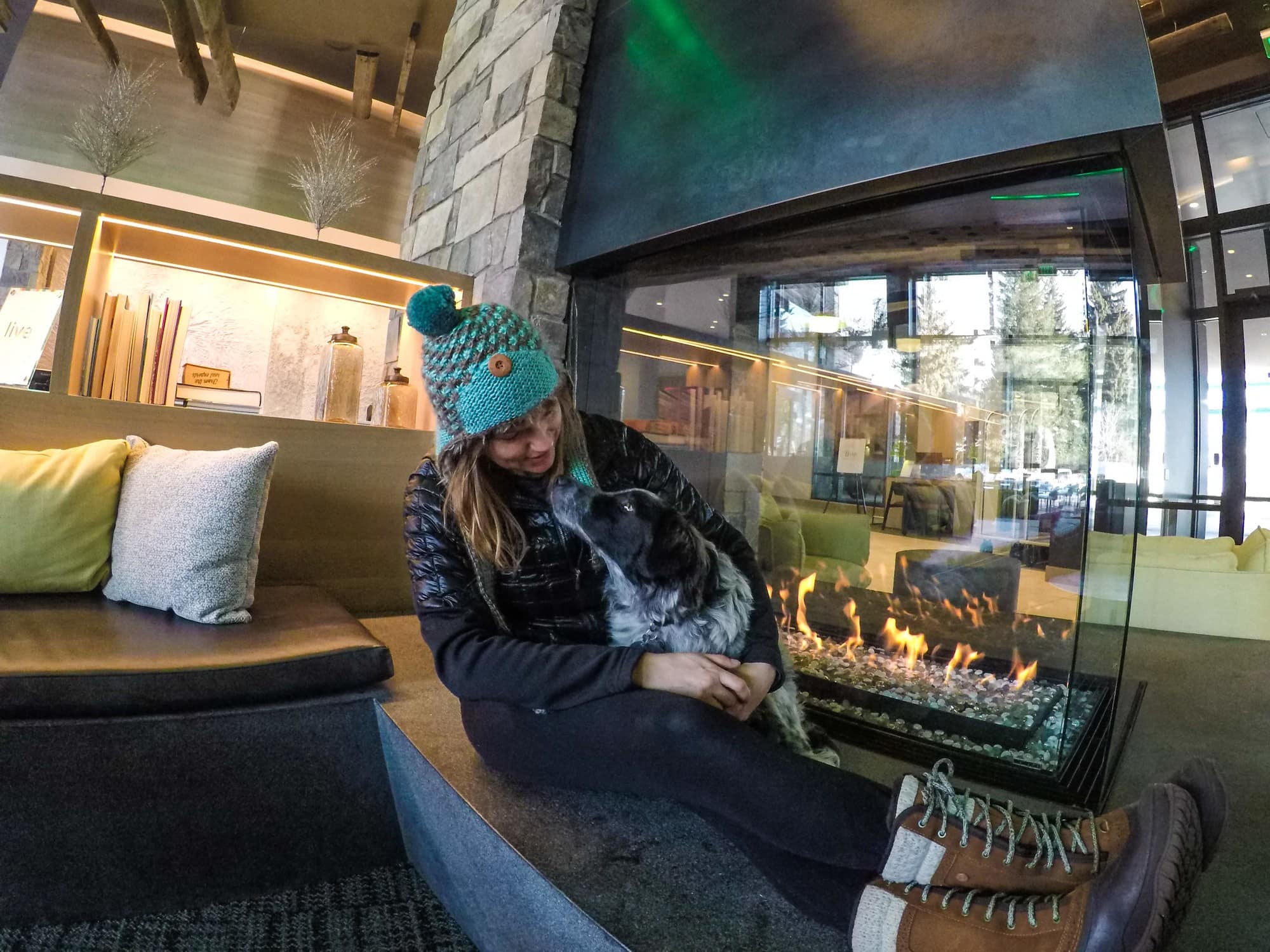 The Limelight Hotel: The Newest Dog-Friendly Hotel in Ketchum
I just wrapped up a 2-day ski trip to Sun Valley where I stayed at the new dog-friendly Limelight Hotel in downtown Ketchum. As new dog owners, we were excited about the opportunity to go on a ski trip that we could bring our pup along on. What we found was a modern, yet cozy hotel that welcomed us and Charlie with open arms and dog treats and the convenience of being less than 5 minutes from the River Run gondola.
The Limelight Hotel in Ketchum, is the brand new relative to the original Limelight Hotel in Aspen. Trust me when I say it is way more than just a hotel. As soon as you walk in the front entrance, you are greeted by a warm open space full of big comfy couches, a glass fireplace, a wood fired pizza oven, and a lounge that features local musicians several nights a week. Meet your new Sun Valley apres hangout.
The Limelight Hotel Ketchum Location
The hotel is one of the more modern lodges in Sun Valley. This isn't your ski town log cabin style hotel with elk and deer heads mounted on the wall. It was an elegant, yet down to earth establishment where you can grab a beer in your ski clothes and feel completely comfortable.
The Limelight Hotel is located right on Main Street in the center of downtown Ketchum with easy walking distance to Sun Valley restaurants, bars, and shopping. The River Run base was less than a mile away and was incredibly convenient for exploring all that the town has to offer. They have underground parking where you can store your car during your trip, and if you use the Limelight's complimentary shuttle, which I talk about below, you won't even need a car during your vacation.
The Rooms at the Limelight Hotel
The rooms at the Limelight Hotel in Ketchum were simple, spacious, quiet, and had everything you need to relax after a day on the slopes. Our king size bed was just the right amount of plush and the bathroom was light and bright with a walk in style shower.
My favorite thing was our gas fireplace and the floor to ceiling windows overlooking the town of Ketchum and the mountain. Our room was also equipped with a large wall-mounted flat screen and plenty of channels to watch during your downtime.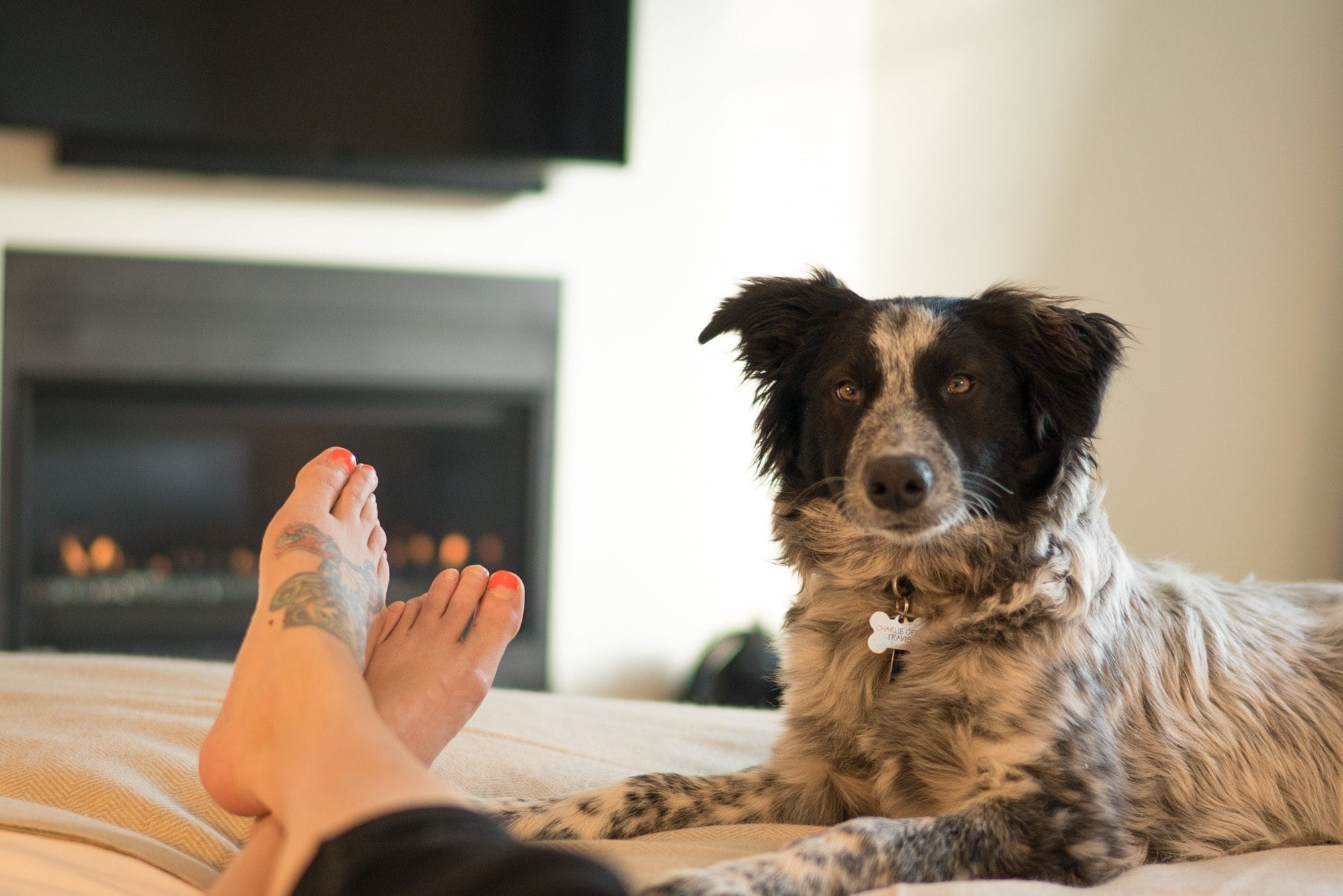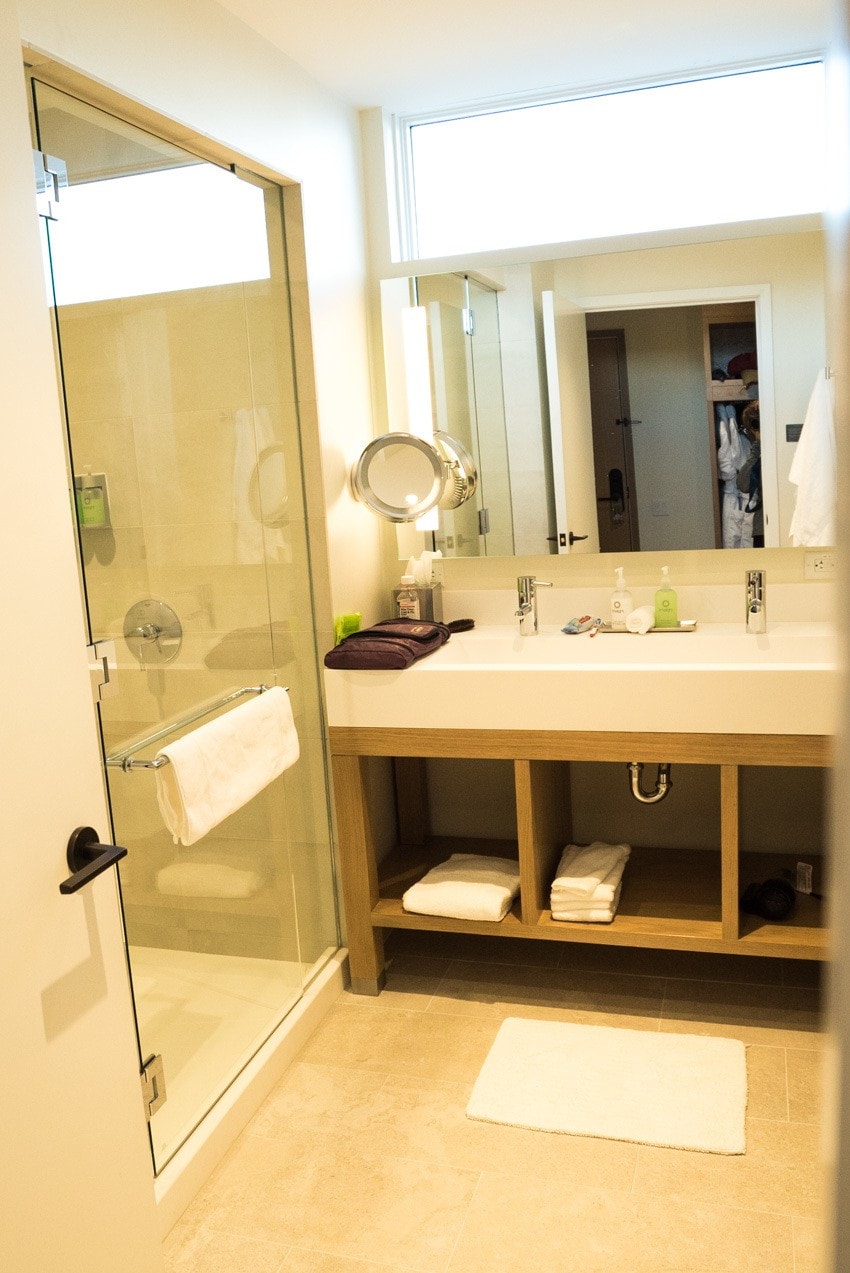 Limelight Hotel Ketchum Amenities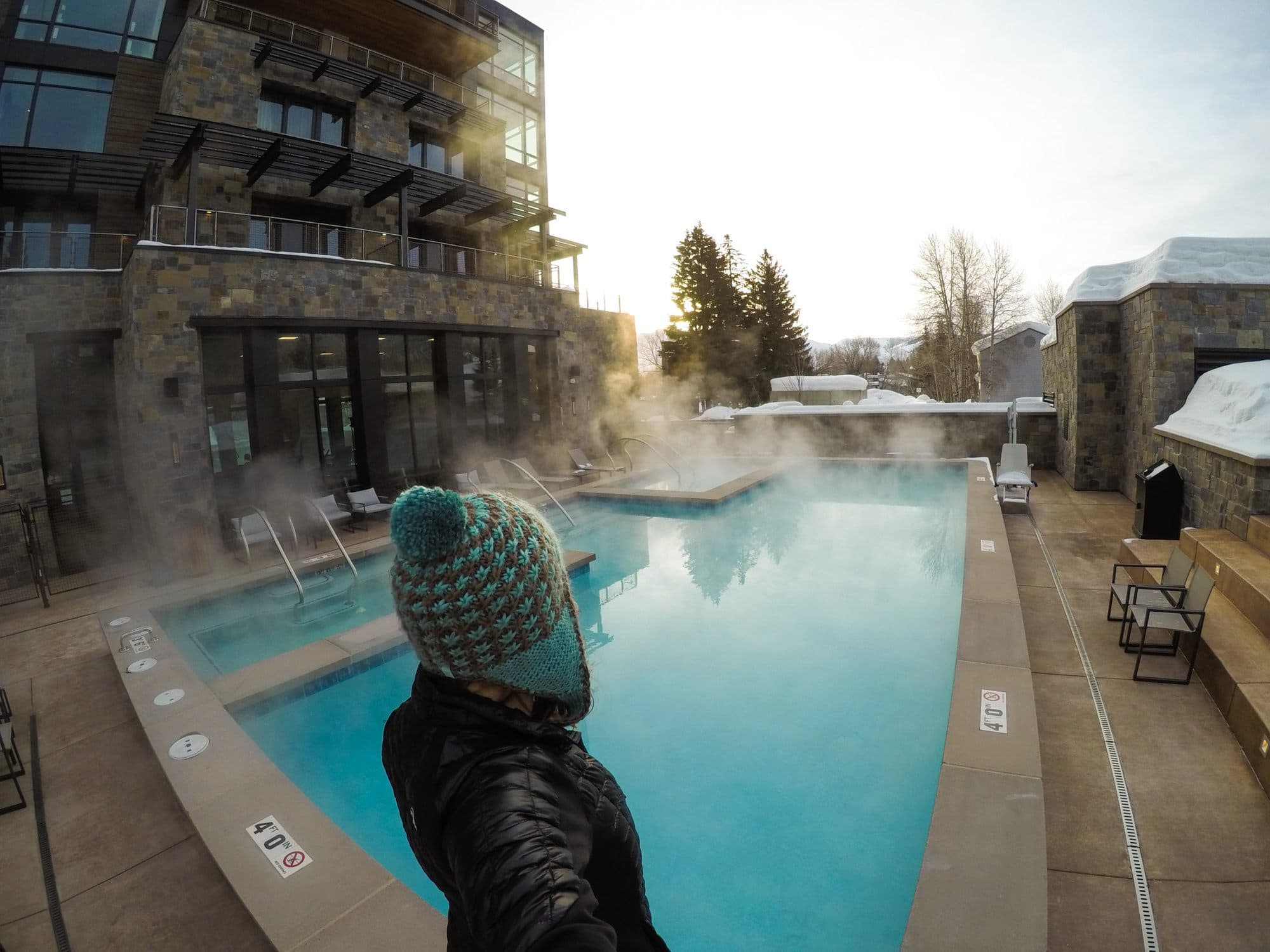 Outdoor Pool & Hot Tub – The 2 nights we stayed, I only saw a total of 4 people using the 2 hot tubs. The water was the perfect soaking temp with a lovely view of River Run.
The Lounge – The lounge had a shuffleboard table, Pacman, and dozens of sofas to sink into. There are 2 fireplaces, a HUGE tv screening cool outdoor flicks, and a stage for happy hours bands that typically play Wednesday through Sunday.
Gym Access – The hotel does have a fitness room, open daily from 6am to 11pm, with basic equipment (think: ellipticals, treadmills, free weights). Additionally for $15 a day, you can buy a discounted day pass for Zenergy Health Club & Spa. We didn't have a chance to check it out, but we heard they have a killer steam room, saltwater pools, and over 85 exercise classes–if the skiing wasn't hard enough on your legs already.
Fat bikes – Want to try fat biking? The hotel offers free fat bike rentals. Just show in the morning to check one out and go explore the dozens of miles of groomed trails along the Wood River.
Business center – If you need to get some work down, the hotel has a nice open workspace in the lobby with two big Apple computers and a table you can spread out at.
Hotel shuttle – There is a free hotel shuttle that will bus your around almost anywhere you want in the main part of town, including the River Run base. If you don't need your car at the mountain, I'd recommend the door to door shuttle service, as it's more convenient than lugging all your gear from the parking lot.
Snowshoe tours – Now get this, the hotel also works directly with Ketchum's Environmental Resource Center to offer complimentary snowshoe treks. As if you didn't already have enough to do, pretty sweet right?
Dining at the Limelight Hotel in Ketchum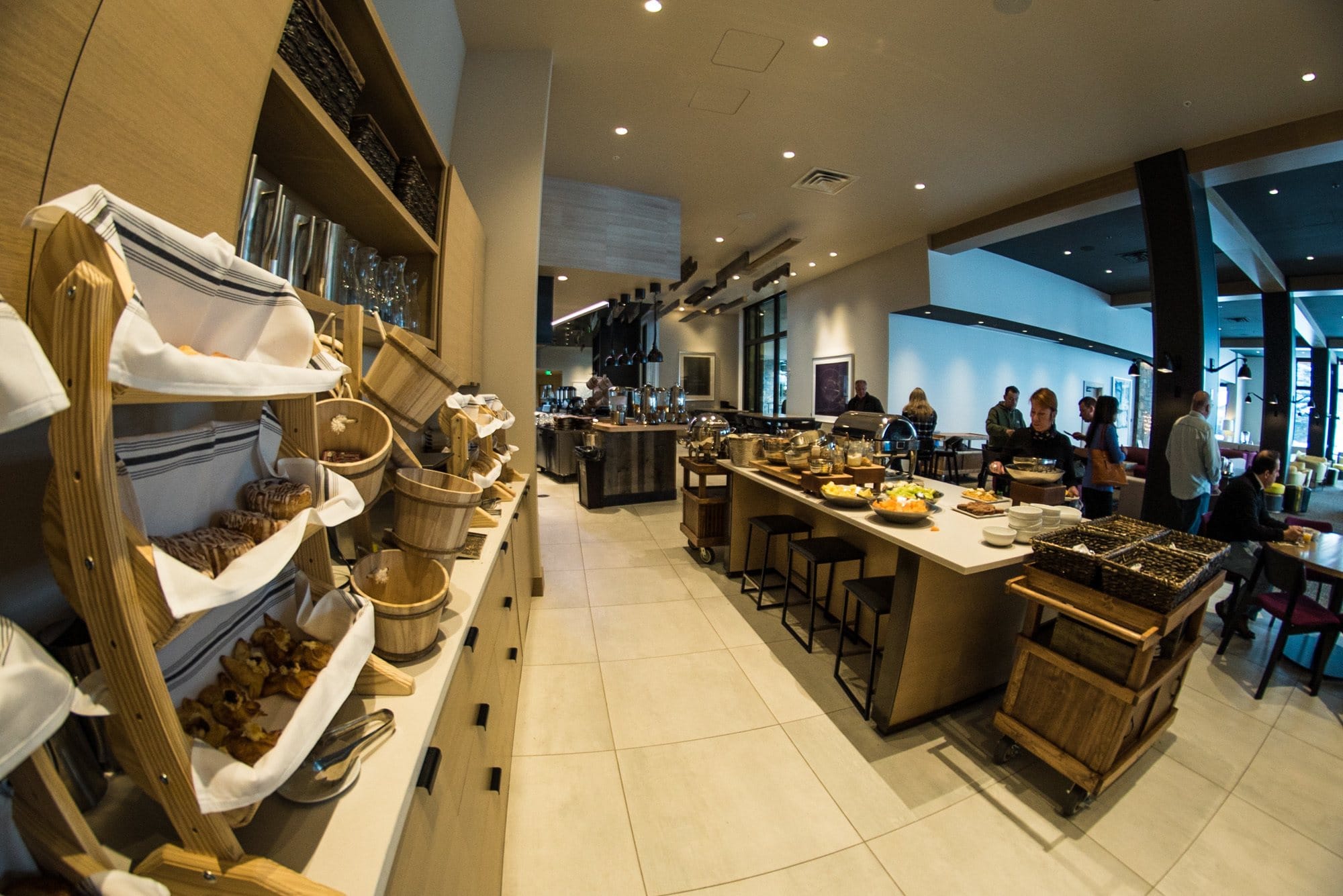 We sampled a few things on the menu and were impressed with everything we tried. There is a semi-open kitchen in the lounge with a wood-fired pizza oven, so we knew we had to give that a try. We had the prosciutto pizza which was topped with a little arugula and truffle oil, which we really enjoyed. We topped off the truffle goodness with an order of truffle fries that were perfectly crispy. Finally, we got the pulled pork Mac and cheese appetizer which if you only order one thing, this should be it. THE END.
Cocktails were innovative and fun. We tried the spicy tequila cocktail and the espresso martini. I could have devoured one of those for breakfast. 😃 From 3-7pm  they had happy which included $3-4 beers, $6.50 glasses of house wine and $8 specialty cocktails.
Breakfast was included and was continental style but much tastier than your average continental breakfast with quite a few rotating options. They were fresh donuts, eggs, sausage, bagels, cereal, oatmeal with all the fixings and serve your own coffee.  I appreciated being able to serve myself, rather than a full sit-down breakfast, so we could grab a quick bite and still be at the base of the chairlift at a decent hour.
Limelight Hotel Dog-friendliness
The Limelight is about as dog-friendly as it gets, and that's the real reason we chose to stay there. Many dog-friendly hotels have rules that you are not allowed to leave your dog unattended in your room. Not at the Limelight. As long as your dog is in a crate and doesn't bark loud, you can go out and enjoy a meal out without facing any repercussions from the hotel. You're also allowed to have your dog in the lounge as long as it's not in the dining room during peak hours.
Every time we walked in with Charlie, hotel staff gave him big hugs, treats, and they even gave us a leash after Charlie was determined to destroy the two that we brought. The concierge even told us that she offers to walk guests' dogs on her lunch break, which I thought was so cool. If you are looking for a place to leave your dog for a longer period of time during the day while you go ski, the Sun Valley Animal Center, which is 3 miles down the road, offers doggie daycare for $24 a day. We dropped Charlie off there one day, and he came home completely exhausted from playing.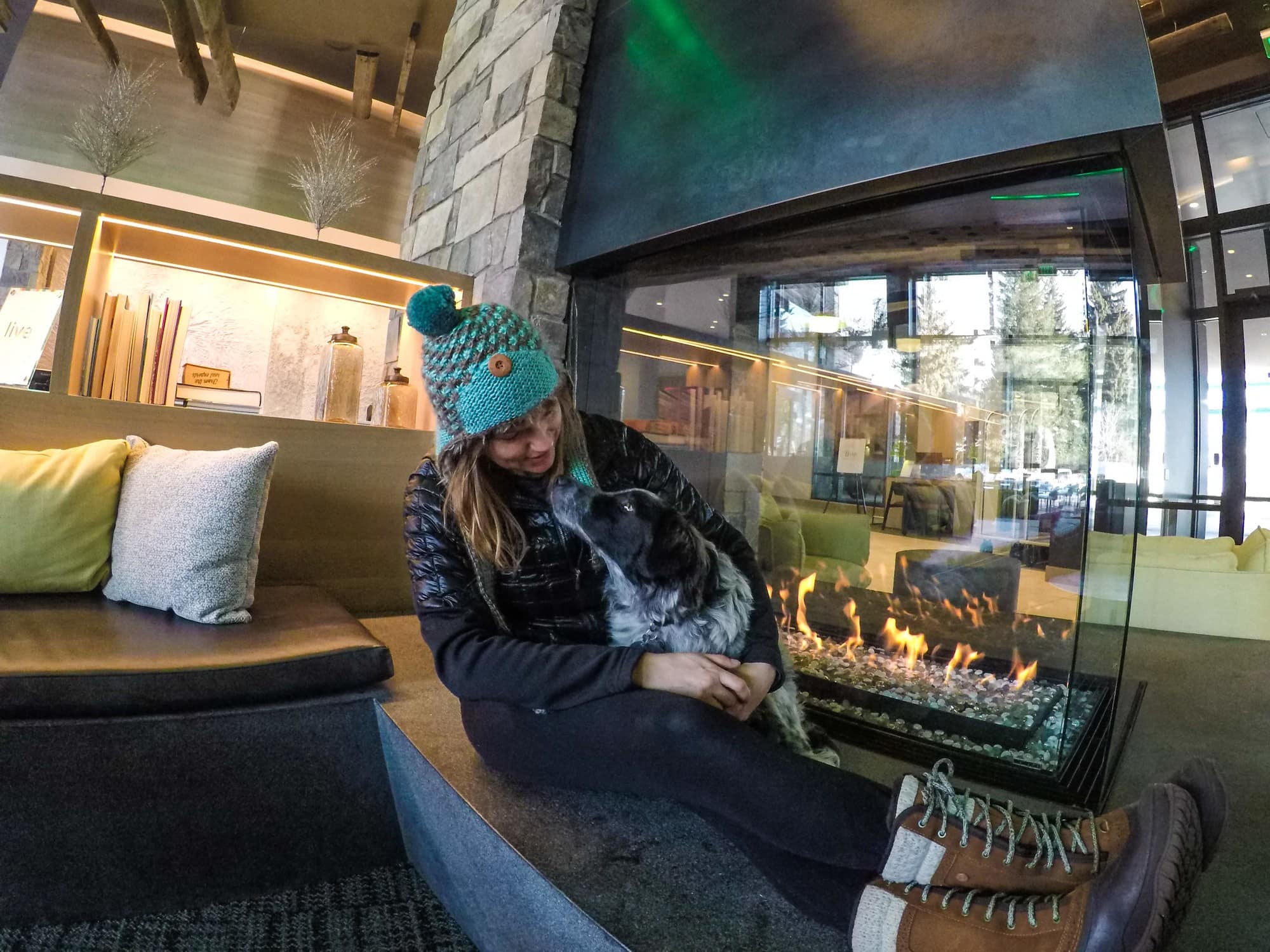 How to Book a Room at the Limelight Hotel in Ketchum
I loved my stay at the Limelight Hotel in Ketchum. Its central location, tasty food, dog-friendly vibe, and comfortable rooms made my quick trip to Sun Valley absolutely enjoyable and hassle free. I'd recommend you check it out on your next mountain vacation.
For more information and to plan your next ski vacation, visit the Limelight Hotel website (and make sure to tell them that you read about them on Bearfoot Theory). You can also search availability here.
WOULD YOU LIKE TO STAY AT THE LIMELIGHT HOTEL IN KETCHUM? LEAVE A COMMENT BELOW!
A big thanks to the Limelight Hotel in Ketchum for hosting us during my stay. As always, all opinions and words are entirely my own.