3 Day Lake Champlain Itinerary for Outdoor Enthusiasts
Up in between the Green Mountains of Vermont and the stunning Adirondacks of New York is the sprawling body of water known as…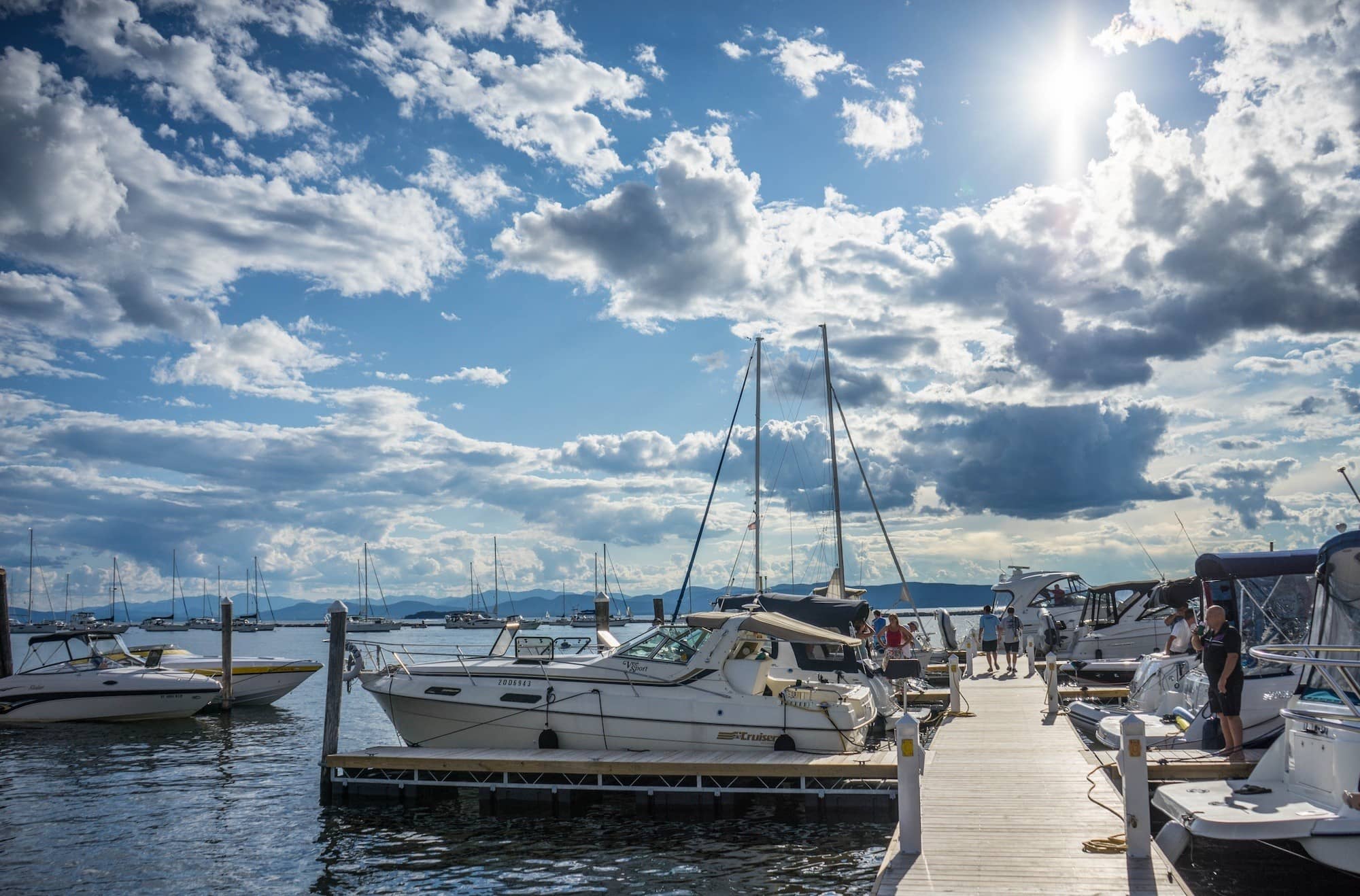 Up in between the Green Mountains of Vermont and the stunning Adirondacks of New York is the sprawling body of water known as Lake Champlain. It's arguably one of the most beautiful and iconic places to visit in Vermont and with its 587 miles of shoreline, narrowing down your to-do list is not an easy task.
We've put together a complete Lake Champlain itinerary so you can make the most of your time outdoors in this beautiful location. Our 3-day Lake Champlain itinerary will take you from the water to the mountains and back again.
Start planning a long weekend with our 3-day Lake Champlian itinerary for outdoor enthusiasts!
[separator style_type="icon" /]
Where is Lake Champlain and How Do You Get There?
Lake Champlain is located in the northwest corner of Vermont and New York, with a small portion that crosses over into the Canada-US border in Quebec. It's the sixth largest freshwater lake in the US and runs nearly 400 feet deep. The surrounding Adirondacks and Green Mountain region on either side of the lake make for some pretty spectacular views.
There are several main towns along the shores of Lake Champlain, however, the city of Burlington in Vermont is the largest city on the lake and one of the more popular destination spots for visitors, so you are better off going right there to start. Burlington is easily accessible by car via Interstate 89 or Route 7 North. If you are flying in, the Burlington International Airport offers budget-friendly flights directly into the northern area of the city.
[separator style_type="single" /]
The Best Time to Go to Lake Champlain
Although the state of Vermont is an incredible destination spot year-round, the best time to get the most out a Lake Champlain itinerary is during the months of July-August. At this time, everything is in full swing, many of the local college kids have left campus and gone home. Plus, you'll get to enjoy the warm weather (temps can get up to 100 degrees!) and go for a swim in the lake.
[separator style_type="single" /]
Where to Stay on Lake Champlain
If you like to be in the center of the action, the city of Burlington, Vermont is the best place to stay on Lake Champlain not just because it's the most populated city along the lake but it's also home to the University of Vermont, so there's always something fun happening.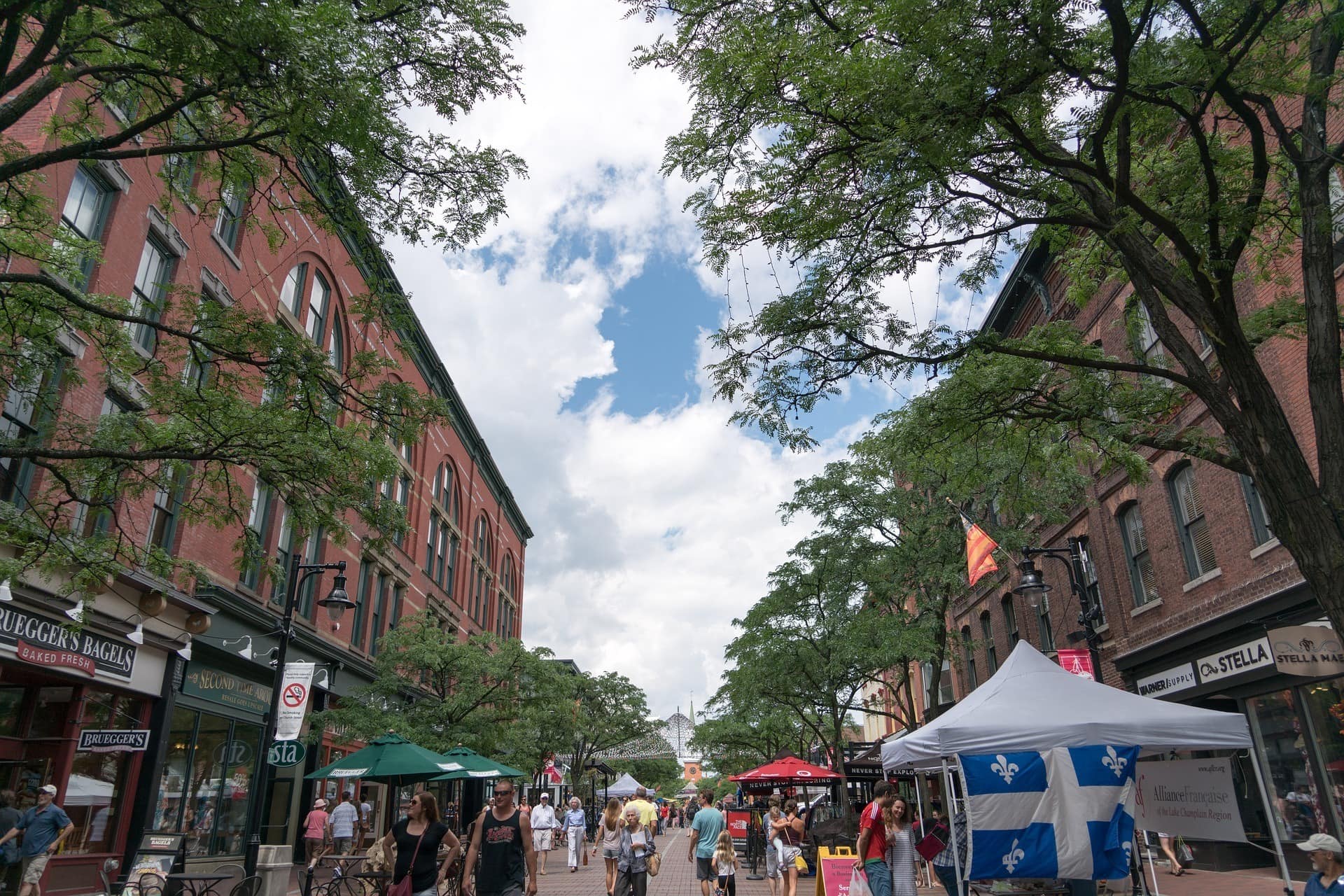 [bulleted_list icon="fa-info-circle"]
Camping near Burlington
[/bulleted_list]
The North Beach campground is a spacious, waterfront camping area that is just north of the city and easily accessible on foot, bike or by car. The campground has 137 sites with restrooms, picnic tables, BBQ and fire pits.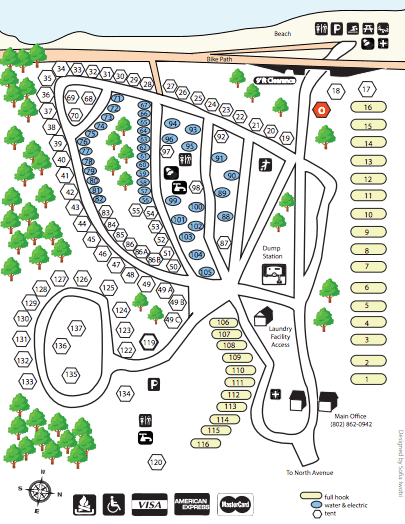 Online reservations for the North Beach campground can be made starting the first Friday in February at 9:00 am. The campground is only open from May 1-October 15 and is by reservation only, so be sure to book online to secure your spot.
[bulleted_list icon="fa-bed"]
Hotel Accommodations
[/bulleted_list]
Not up for camping? Stay at the Green Mountain Suites, a self-proclaimed, "boutique Vermont country inn" that is located in South Burlington not far from the water. This rustic spot has all the amenities you need, includes breakfast and also has an outdoor courtyard area that you can enjoy. If you want something more hip, check out the modern Hotel Vermont, which has a cool and artsy vibe.
Besides the Green Mountain Suites, Burlington has plenty of standard hotels like the Marriott, Hilton and La Quinta if you want to rent an uber-cheap room for a few nights.
Not up for your standard hotel room? Vermont is full of cozy and eclectic homes through Airbnb. Do some research and see what you can find!
[separator style_type="single" /]
The Ultimate 3 Day Lake Champlain Itinerary
[bulleted_list icon="fa-check"]
DAY 1
[/bulleted_list]
Since you'll be staying in South Burlington, spend your first day getting to know the area a little bit better and head over to Oakledge Park. This waterfront space is a cool, local hangout where you can rent stand up paddle boards and go out to explore the lake. From Oakledge, walk or bike up the Island Line Trail, which is a paved path that runs parallel to the water, to the Burlington Earth Clock, a beautiful large stone circle created by the local organization, Circles of Peace.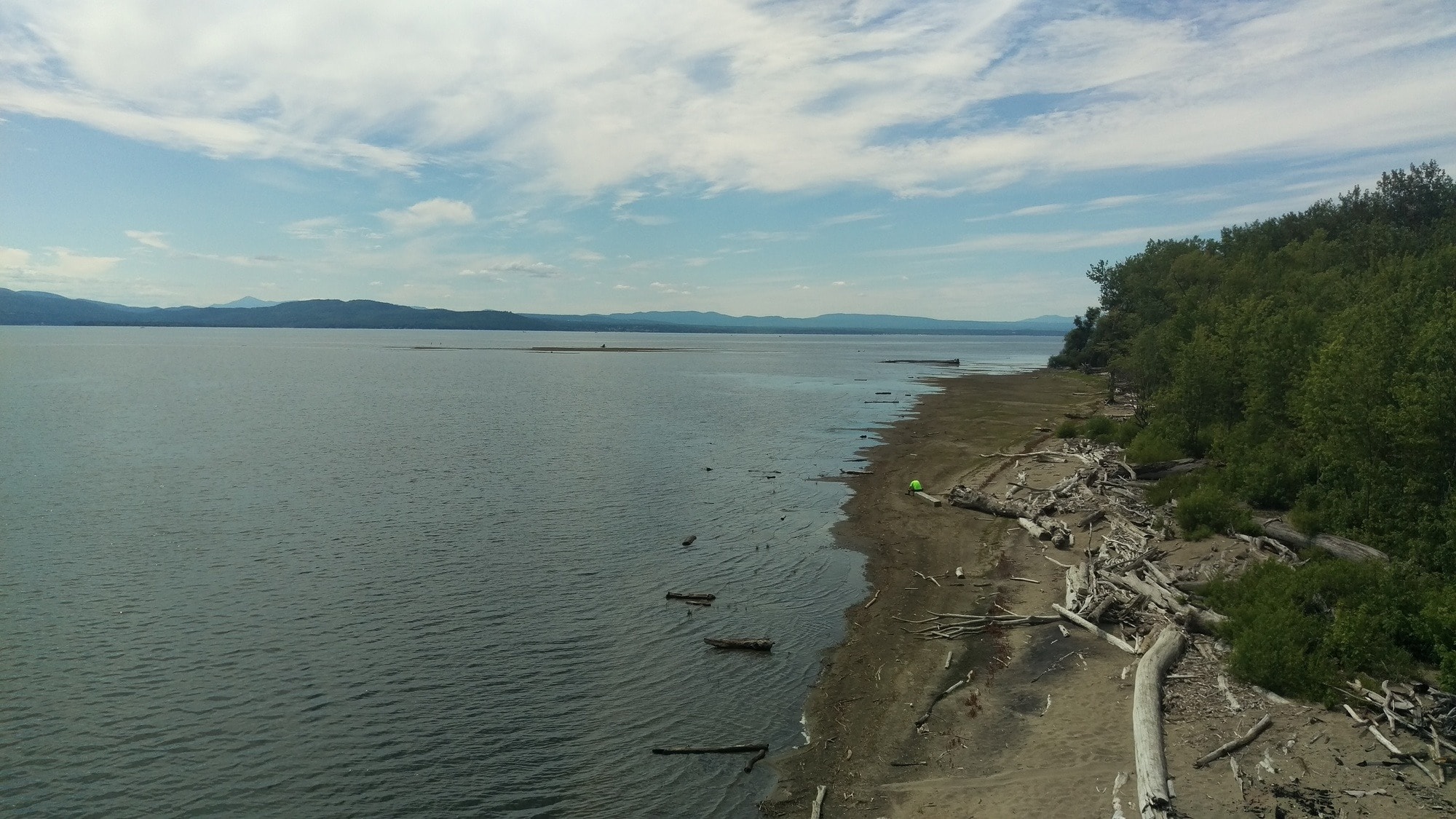 Turn back and head down to the popular Switchback Brewery to sample the local brew. The brewery is a point of pride for Vermonters and is now 100% employee-owned. So, go take a tour of the taproom and get to know the locals while you're there. Vermont is famous for its unique and excellent craft beer, so don't miss out on a visit to Switchback Brewery.
After the brewery, go down to Red Rock Park, which can be accessed by the same Island Line Trail. Hike the 2.7 mile-long Red Rocks Park Loop Trail, an easy to moderate hiking trail that loops around the entire park and gives you beautiful views of the mountains and lake. Dogs are allowed on the trail but make sure to keep them leashed.
At the end your hike, the trail will lead you right back to the water, so if the weather is nice and you're up for it, go for a swim! Make sure at least one night of your visit to catch the sunset over the water.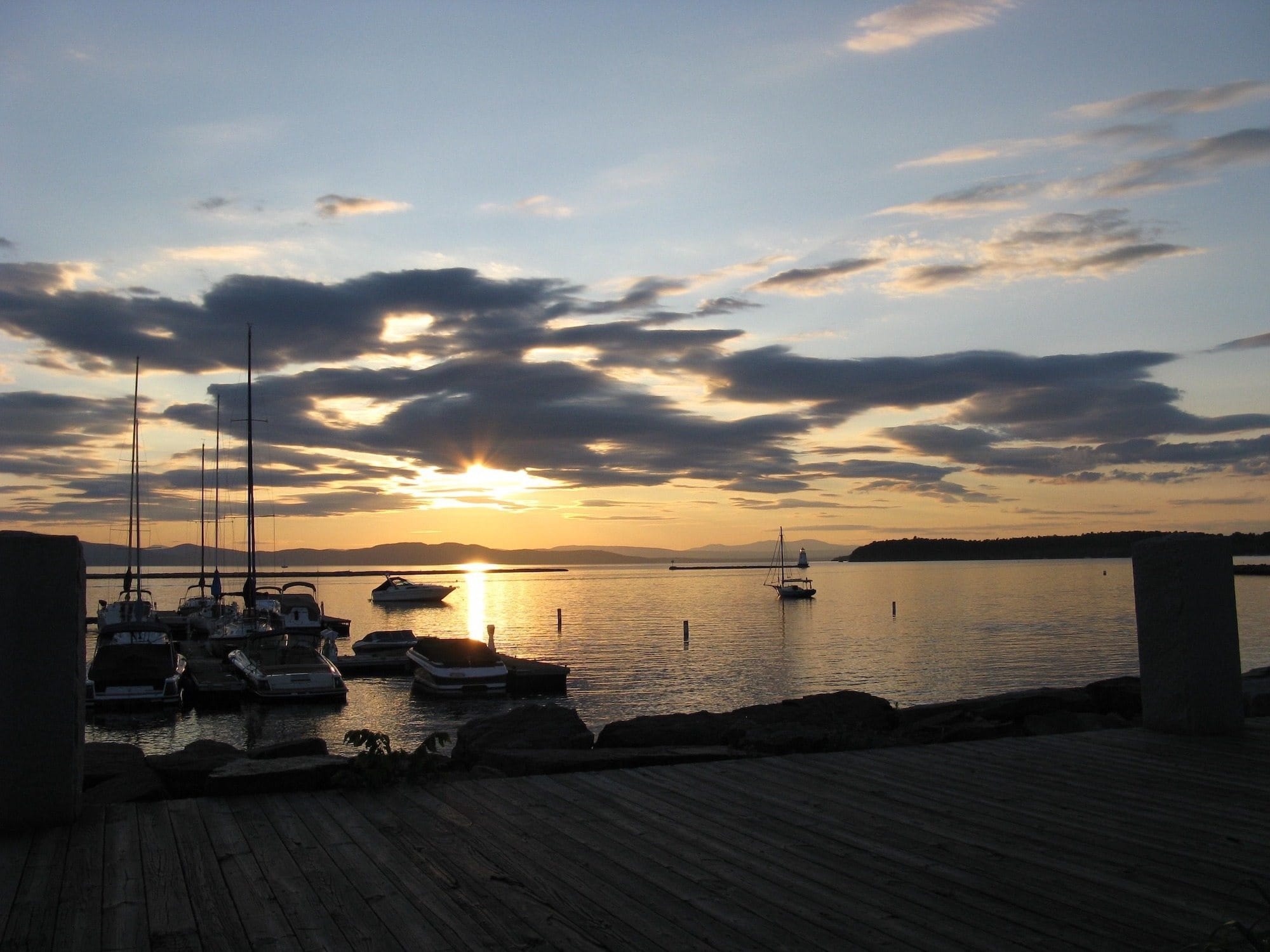 [separator style_type="single" /]
[bulleted_list icon="fa-check"]
DAY 2
[/bulleted_list]
The second day of our Lake Champlain itinerary will have you gearing up for a 28-mile bike ride along the entire Island Line Trail, so pack a lunch and bring plenty of water for your trip. Formerly known as the Burlington Bikeway, this rail trail begins in Oakledge Park on Flynn Street in South Burlington as a paved path but eventually turns into a gravel and dirt road that gets a little tough. If you don't have a mountain bike you can easily rent a bike at Local Motion in town. Also, be prepared and bring a spare tire or repair kit in case you get a flat.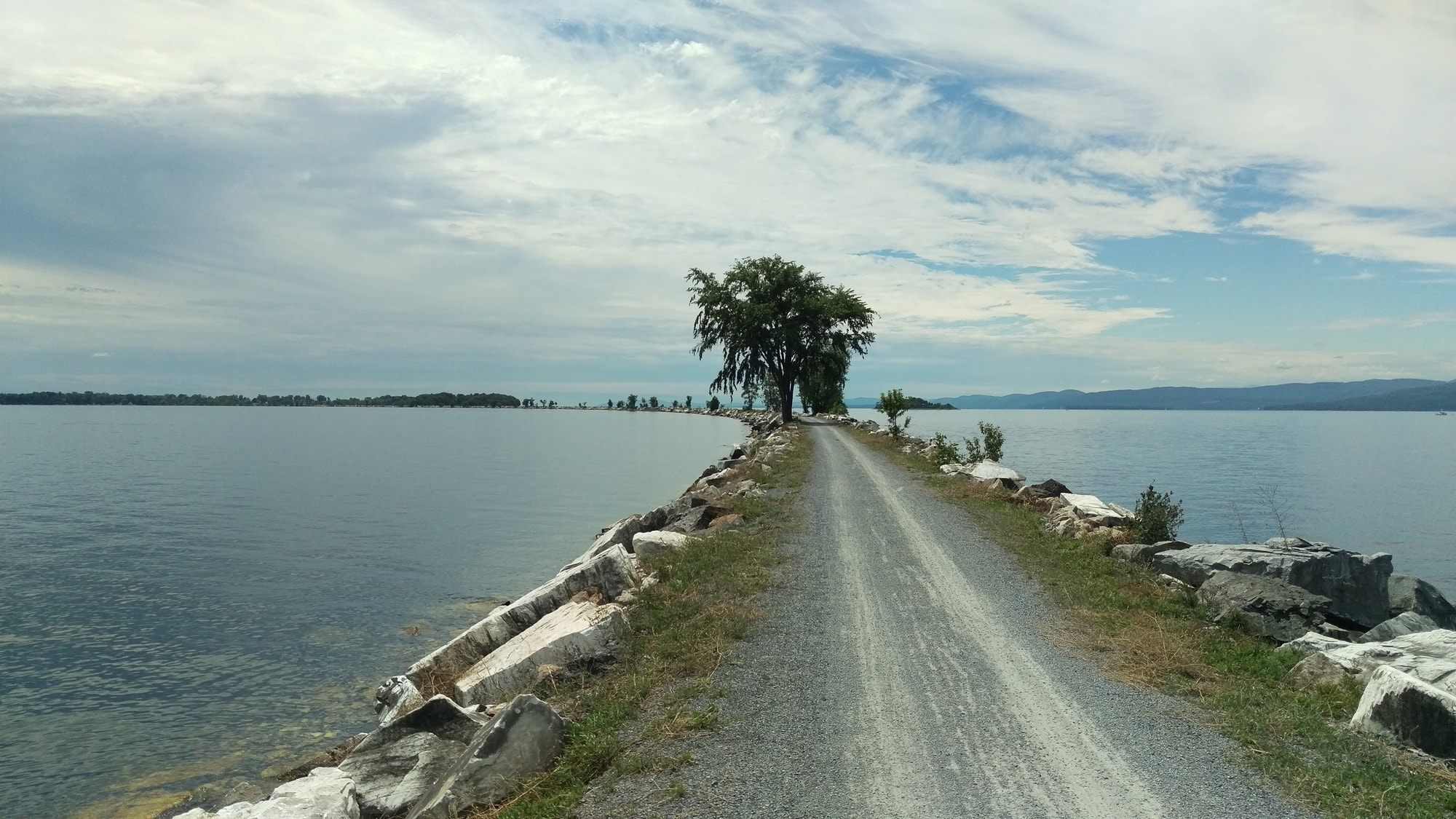 As you bike along the first few miles, you'll have stunning views of the lake, pass by North Beach Park and a seasonal snack stand if you need a quick bite. The trail continues with parks, beaches and waterfront views and even passes through a few towns north of Burlington as you head up towards the causeway, a narrow old raised railbed that gives you incredible views of the lake on both sides. Keep going until the causeways ends and you get to the Local Motion bike ferry which will give you a short ride out to South Hero Island where the path ends at Martin Road. Take a break here and eat lunch or stop at one of the many beautiful picnic areas that you'll pass on your way back!
For dinner, go out and explore the northern end of Burlington by grabbing a bite to eat at the local hotspot, Butch + Babe's. This popular eatery features a rotating tap of local Vermont craft beers, farm-to-table meals, and a warm atmosphere.
[separator style_type="single" /]
[bulleted_list icon="fa-check"]
DAY 3
[/bulleted_list]
After having fresh coffee and breakfast at Scout and Co. it's time to get out on the water. The Lake Champlain Community Sailing Center in Burlington offers both private and group sailing, kayaking and stand up paddle boarding lessons, just make sure that you make your reservation at least 48 hours in advance — especially during the high summer season. Spend a few hours out enjoying the lake and the spectacular views and then head back to town for a hearty lunch of burgers and fries at the popular food truck, Farmers and Foragers.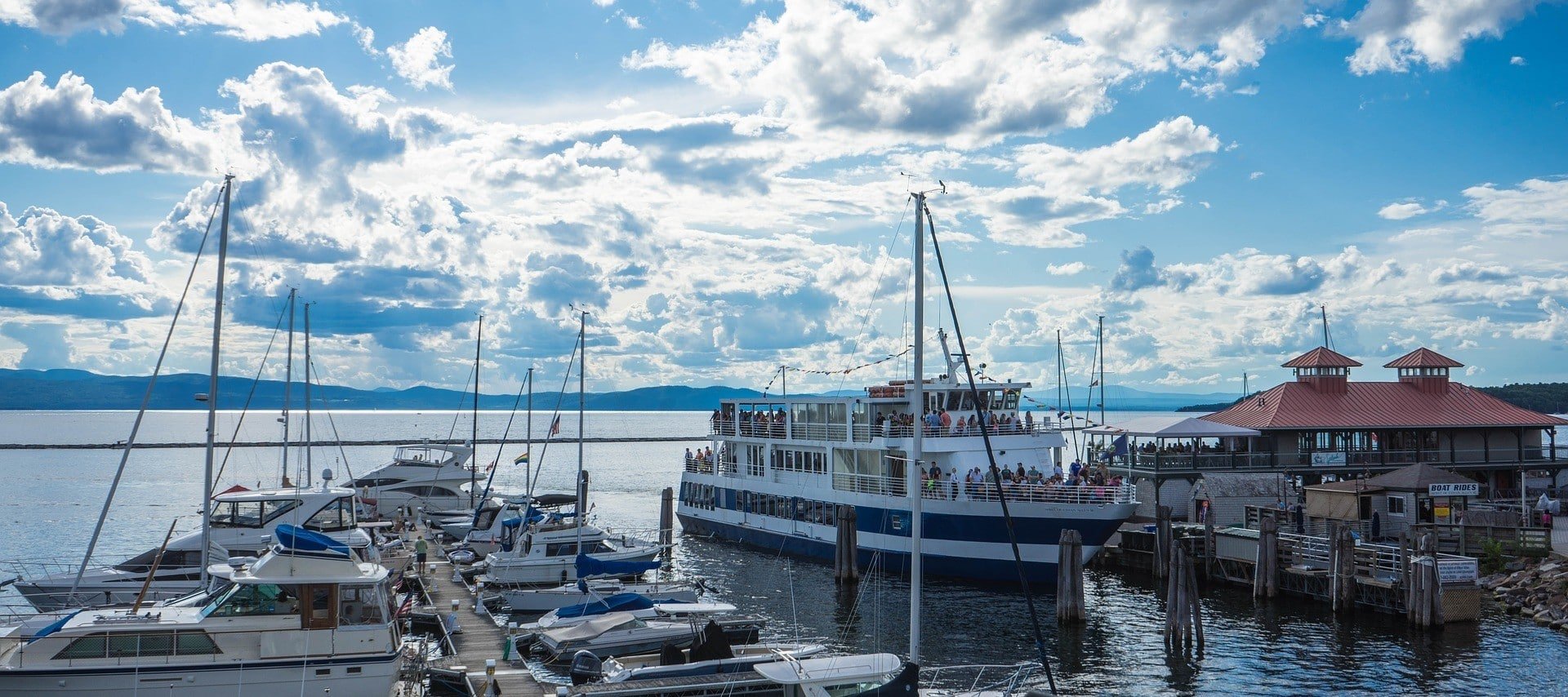 On your way out of Burlington, go to Mount Philo State Park, just a short drive south of the city, for one last hike. Although this is truly more of a hill than a mountain, it's a well-known spot for the easy to moderate .75 mile-long trail that brings you to "the summit" for breathtaking views of the lake and surrounding mountain ranges. Take your time here to enjoy the wildlife and Vermont countryside, after all, you don't have a very long way to go back down. If you're interested in some history, Mount Philo is known for being Vermont's first state park in 1924! There's a lot to love about this humble hill and Vermonters know that full well, so be prepared for crowds.
[separator style_type="single" /]
Staying in the Lake Champlain area longer than three days? Here are a few more places to add to the top of your list:
Take a ferry from Charlotte, Vermont across the lake to the town of Essex in New York. It's a fun, waterfront town with great shops, restaurants, and walking paths.
Just south of the city of Shelburne, Vermont, Bread & Butter Farm, is an awesome place to visit for both kids and adults. Grab fresh produce at their farm stand, take an herbalism class and eat at their in-house eatery, Blank Page Cafe, while you're there!
Check out the vibrant arts and culture scene of Burlington by visiting the galleries and shops in the South End.
[tagline_box link="https://bearfoottheory.com/east-coast-road-trips-adventure-travelers"]Check out these 5 awesome East Coast road trips for adventure travelers!
[/tagline_box]
[separator style_type="single" /]
Have you explored the Lake Champlain area? What else would you add to our Lake Champlain itinerary? If you have questions about visiting the area, please us a comment below.
[content_box title="Read Next"]
[/content_box]