Meet Kat Carney. She's a San Diego-based pro photographer who climbs, rappells, hikes, and explores all of Bearfoot Theory's favorite spots out west. When I first came across Kat's work on Instagram about a year ago, I was instantly obsessed. Through her incredible photos, I have been continually inspired to get outside more and to work to improve my own camera skills.
Recently her work has been popping up all over the outdoor community. She is an Ambassador for the Outdoor Women's Alliance, and I also featured her as one of the 9 Female Adventurers on Instagram that you Need to Follow.
As a huge fan of Kat's photography, I wanted to track her down to see if she would be willing to share any of her secrets with the Bearfoot Theory community. I was super stoked when Kat agreed to sit down with me and talk shop. In this interview, she reveals the gear she uses to capture those amazing shots, her favorite spots to shoot, and some of her best camera pointers.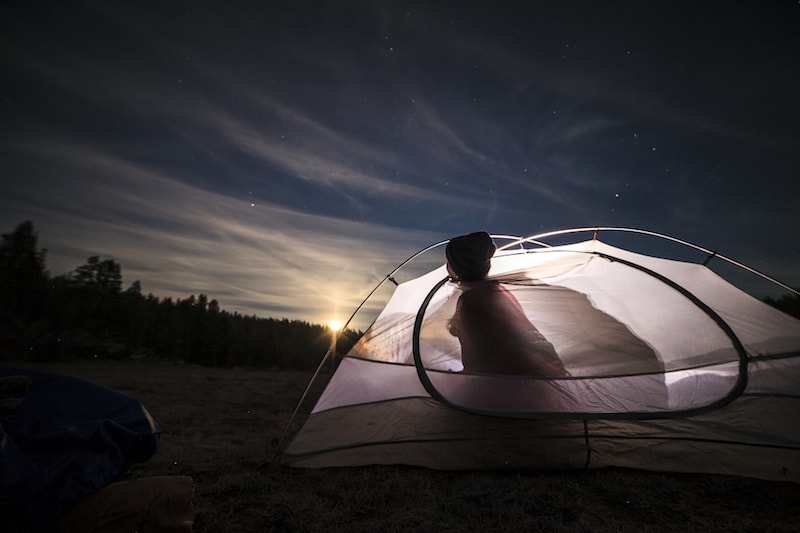 When and how did you get your start in photography?
I started shooting in grade school on our family vacations which were almost always to the mountains in Colorado. My mom would buy a disposable camera for me and each of my four brothers. I wanted to capture the mountain landscapes and sunsets, and my brothers just wanted to take goofy pictures of each other. After a few minutes with the camera they would be bored, and I would pick up their forgotten cameras.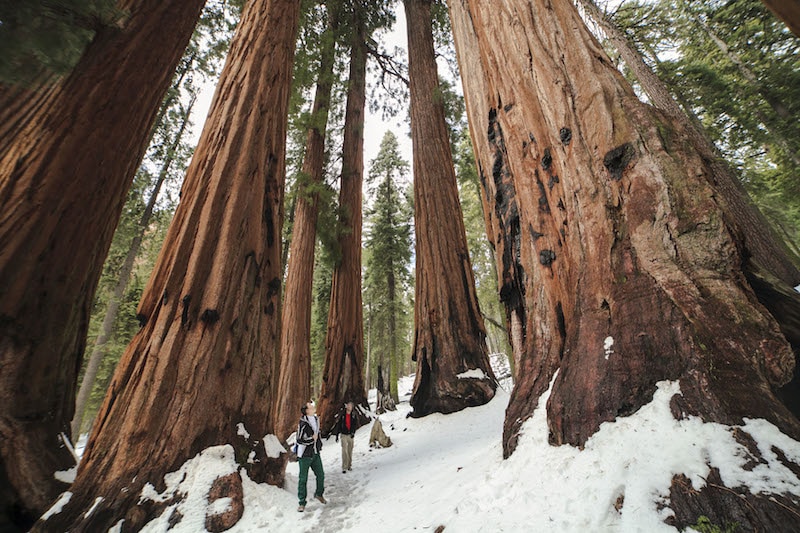 Where is your favorite place to take pictures?
Ever since I spent a summer season in Denali National Park six years ago I have wanted to go back. I have some amazing photos from that summer, but I feel like I progressed so much as a photographer and a technical mountain athlete that I would love to go shoot the Alaska Range again.
What is your camera setup?
I mainly shoot with a Canon 5D Mark II, but occasionally I will use a Canon Rebel T2i, and a GoPro. I have underwater housing for the T2i, and sometimes I take it into the mountains, or down long canyons when I need to travel light. My most used lens is a Canon 24-70mm f/2.8, but I also use a Rokinon 14mm f2.8 a lot as well.
With the types of adventures you go on, how do you lug around your gear?
Oh man, lugging around my equipment. That's a good question. Cameras, lenses, and tripods are heavy. On top of that, most of the time I also need to carry a harness, belay devices, carabiners, ropes, sometimes a wetsuit, sometimes an ice axe and crampons, and sometimes camping gear! The key is to take only what you need and have a pack mule. My boyfriend and a couple friends are usually the pack mules. And typically I narrow down my camera gear to one body and one or two lenses.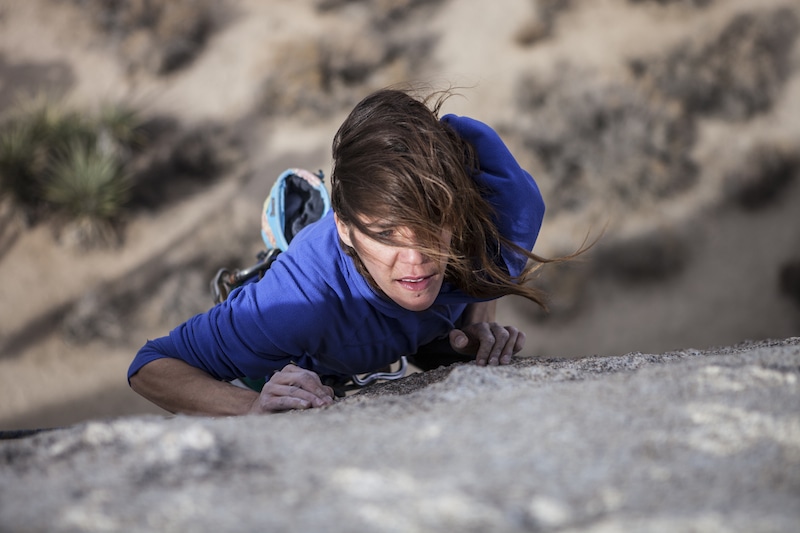 What equipment does the average person need to take good photographs?
The average person needs only a camera and a vision. They could use a camera phone, a disposable camera, an instant camera, or whatever. Content and composition can be created without a $5000 camera, and sometimes the technical equipment gums up the creative process. I think this is especially true when you are starting out. Focus on creating visually expressive work before you worry about all the settings you could be using.
Do you have any recommendations on a starter kit that is suitable for beginners?
My first dslr was a Canon Rebel XT and I just moved up the Canon ladder from there. If I could go back I would get the same camera, but instead of using the kit lens (18-55mm) I would just purchase the body and a fixed 50mm f/1.8 lens.
If someone is going to invest in new camera equipment, what's more important…the camera body or the lens?
The lens. Get whatever body you want, and then buy one workhorse lens, and you have a great set up.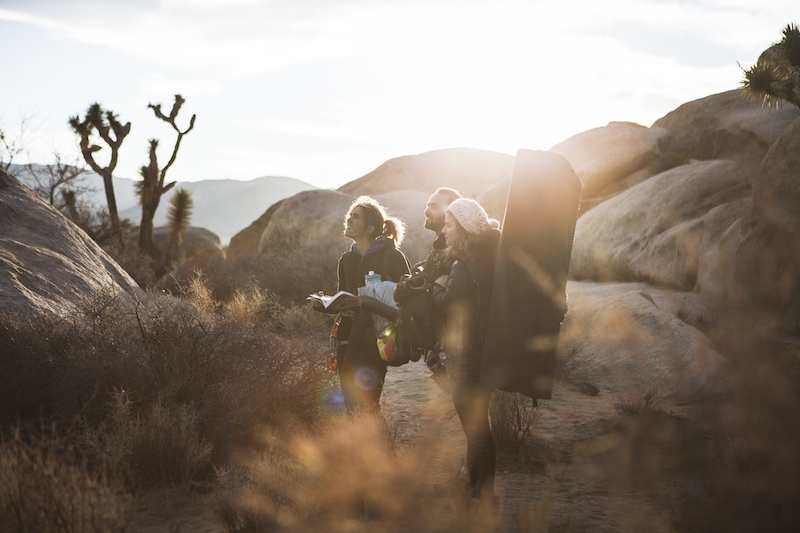 What program do you use to process your photos? Are there any other easy programs or phone apps you suggest?
Adobe Lightroom and Photoshop. I don't use apps, and I haven't really tried any other programs. I like to keep it simple.
What are your three best tips for outdoor enthusiasts who want to improve their landscape photos?
Go to places few others can get to
Invest in a great wide angle lens
Find a unique perspective of the place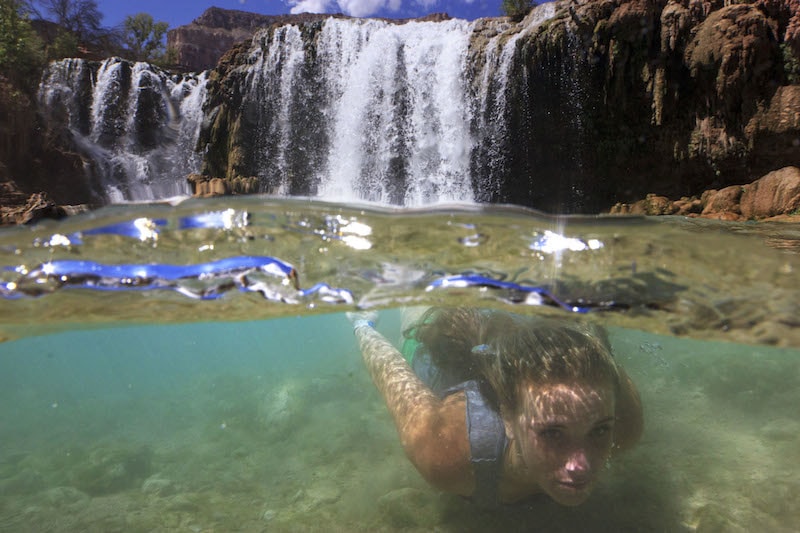 You have some amazing nighttime shots on your Instagram feed. What's your secret?
Patience, timing, and practice! Shooting the night sky is one of my favorite things to do. It's just like any other shot but instead of seeing your frame in 1/80 of a second it can take anywhere from 30 seconds to several hours. Use a tripod, get a timer or intravalometer, set your focus manually, and start shooting!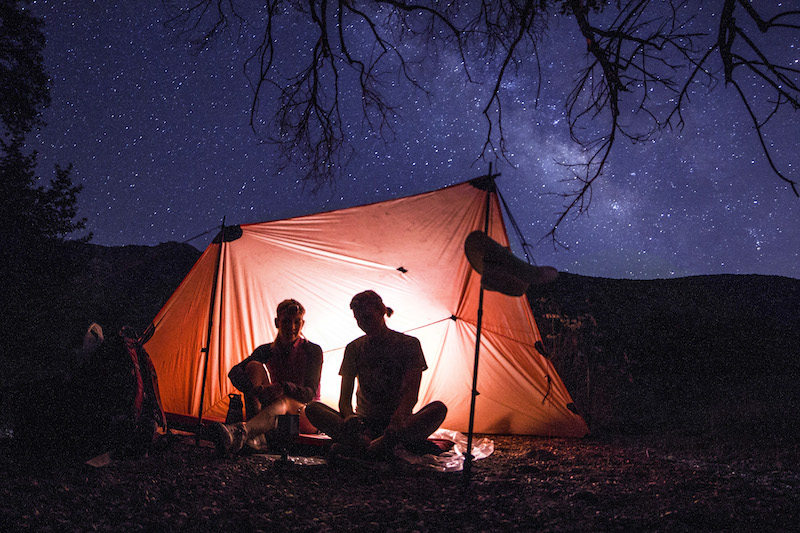 Kat Carney's prints, including the ones featured here, are all available for sale on her website. She also shares more of her tips on her blog. Wanna be inspired? Head over to her Facebook, Instagram, and Twitter feeds and show her some love!
Where is your favorite place to take photos?