Huntington Beach Travel Tips
Ok, so most of you know I'm a mountain girl. But I also love digging my toes in the sand, soaking in those golden beach sunsets, and watching all those hunky surfers ride the waves 🙂
Something you might not know about me is that I went to grad school in Santa Barbara and also spent nine months living in a beach shack in San Diego when I was in my 20s. But living in DC, Vegas, and now Salt Lake City over the last five years, my ocean time has been lacking. So when I had the chance to visit Huntington Beach in June, I was so ready for those California beach vibes.
I have to admit, even when I lived in California, Huntington Beach was never on my radar. I always assumed its beaches were packed to the gills, and with my outdoor lifestyle, I wasn't sure what this Orange County town was going to offer me. Well…I was pleasantly surprised. Surfing, SUPing, cruising down the strand, chowing down on fresh California cuisine, and hitting the hookah bar — turns out there's a ton of action-packed activities you can cram into a weekend in downtown Huntington Beach.
And the best part is, almost everything you'll want to do is walkable or a short cab ride from the main hub that is located right on the sand. Here's some Huntington Beach Travel Tips to get you out under that Cali sun in Surf City, USA.
MORNING
Start your morning off at the Sugar Shack Cafe — an old-school joint on Main Street where local surfers have been fueling up since the 1960s. Locals know to grab a curbside table and order up a hot cup o' joe, a Kepler's special — a California twist on eggs benedict served with a side of golden crispy hash browns.
After breakfast, grab a cab over to the Huntington Beach harbor to meet up with pro-surfer and local stand-up paddle board instructor Rocky McKinnon. Spend an hour or two working on your technique while navigating the canals and admiring the fancy-schmancy yachts.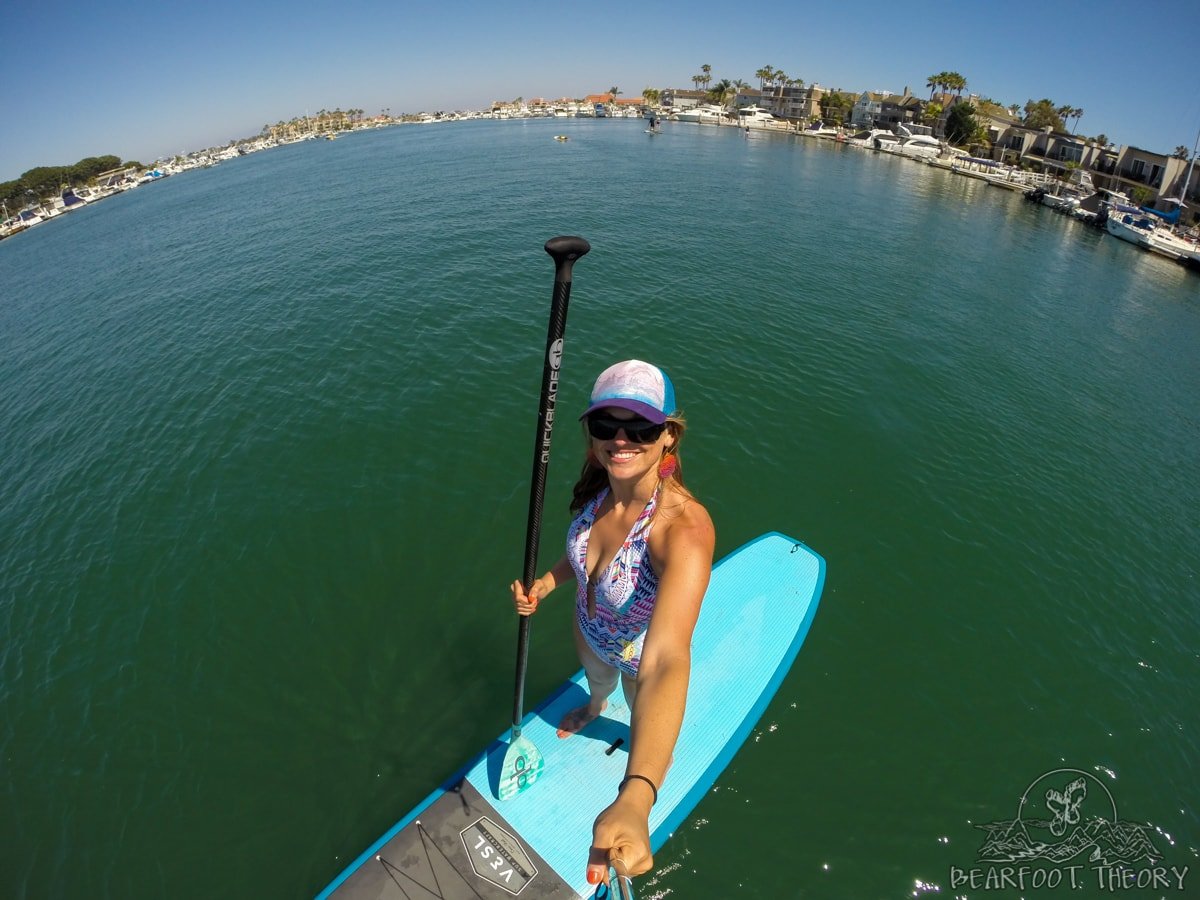 Next, head back to the downtown drag and take a casual stroll to the end of the Huntington Beach Pier. At 1,850-feet long, it is one of the longest piers on the West Coast and an ideal place to watch surfers catching waves or local fishermen reeling in the big guys. You can even try fishing yourself by renting a rod and reel from Let's Go Fishing, the Pier's tackle shop.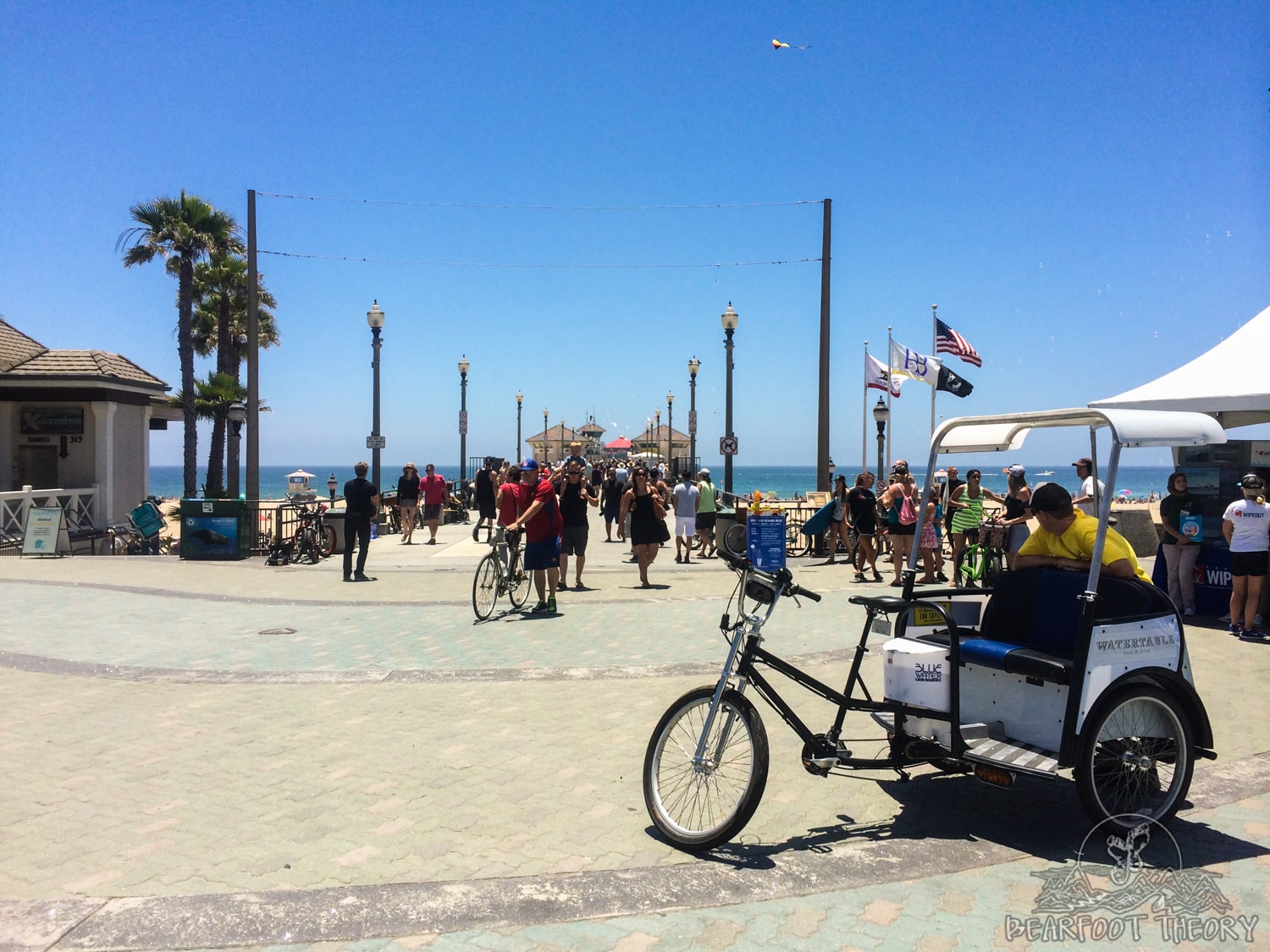 AFTERNOON
Outside of Mexico, SoCal has the best fish tacos. Hands down. So once you've worked up your appetite head across the street from the pier and grab some grub at Sancho's. And don't bother changing. This casual beachfront taqueria is full of beach goers. Don't miss the mouth-watering Flounder Pounder and the perfectly-grilled Skrimps shrimp taco, which are both loaded with a secret homemade sauce that will have you licking your fingers. Don't care for fish? The OG Tri-tip taco is served in a lightly fried tortilla and is pure flavor explosion.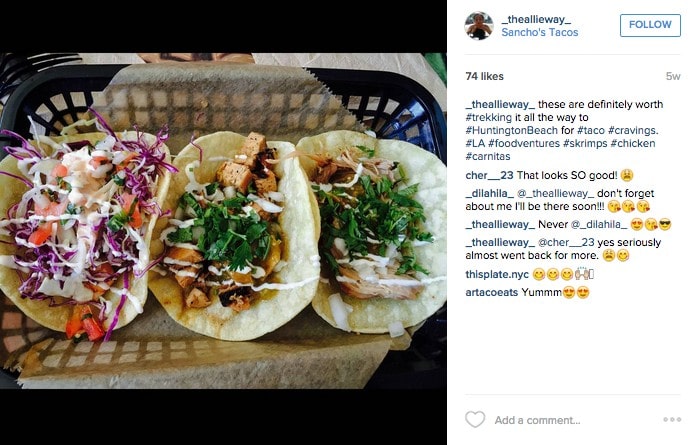 Now that you are in a taco-induced coma, it's time to hit the sand for a chilled out beach session. Head south on the strand and find an open sandy spot to lay out your towel and soak up those SoCal rays. Dip your toes in the water and if you can brave the chilly water temps, dive in and do some body surfing. Or if you want to explore more, mosey over to
Toes on the Nose
, tucked behind the Hyatt Hotel, and rent a beach cruiser. This cute little surf shop also offers surfing lessons if you want to test your skills on the waves.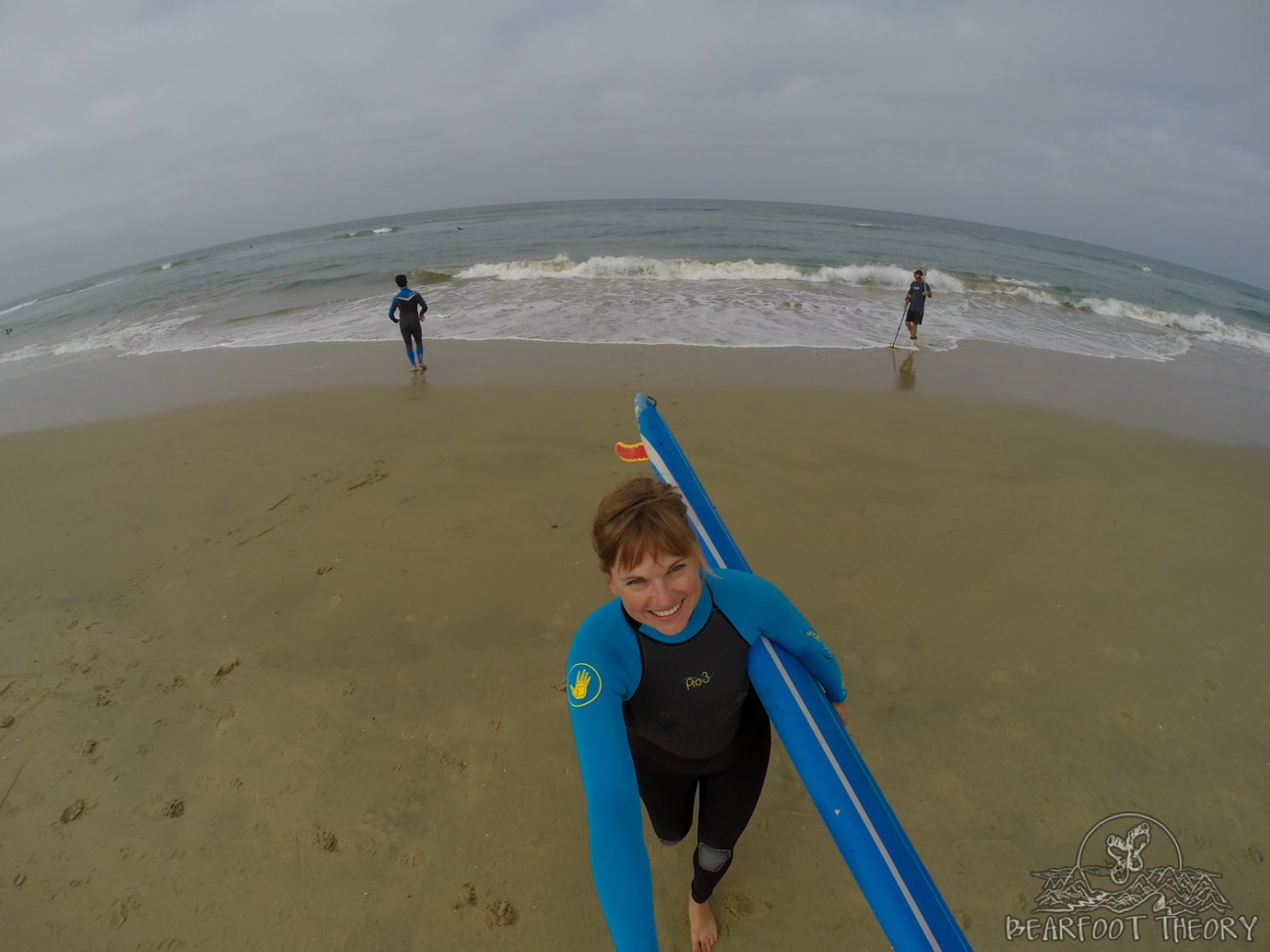 As the sun starts to set, snag one of the 500 fire pits that are spread out along the beach. Pick up some firewood and s'mores fixings at one of the local grocery stores and watch the sun light up the Pacific while swapping stores around the bonfire.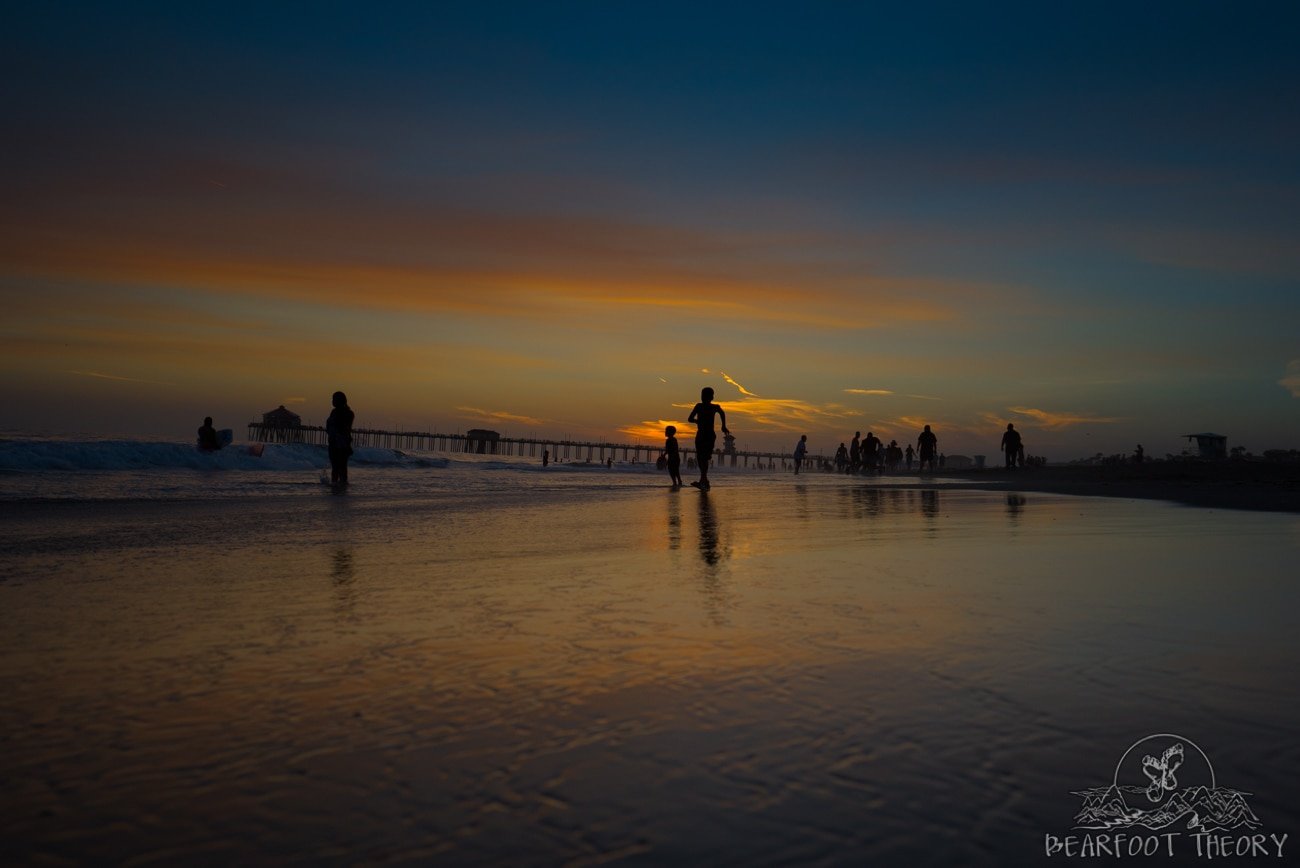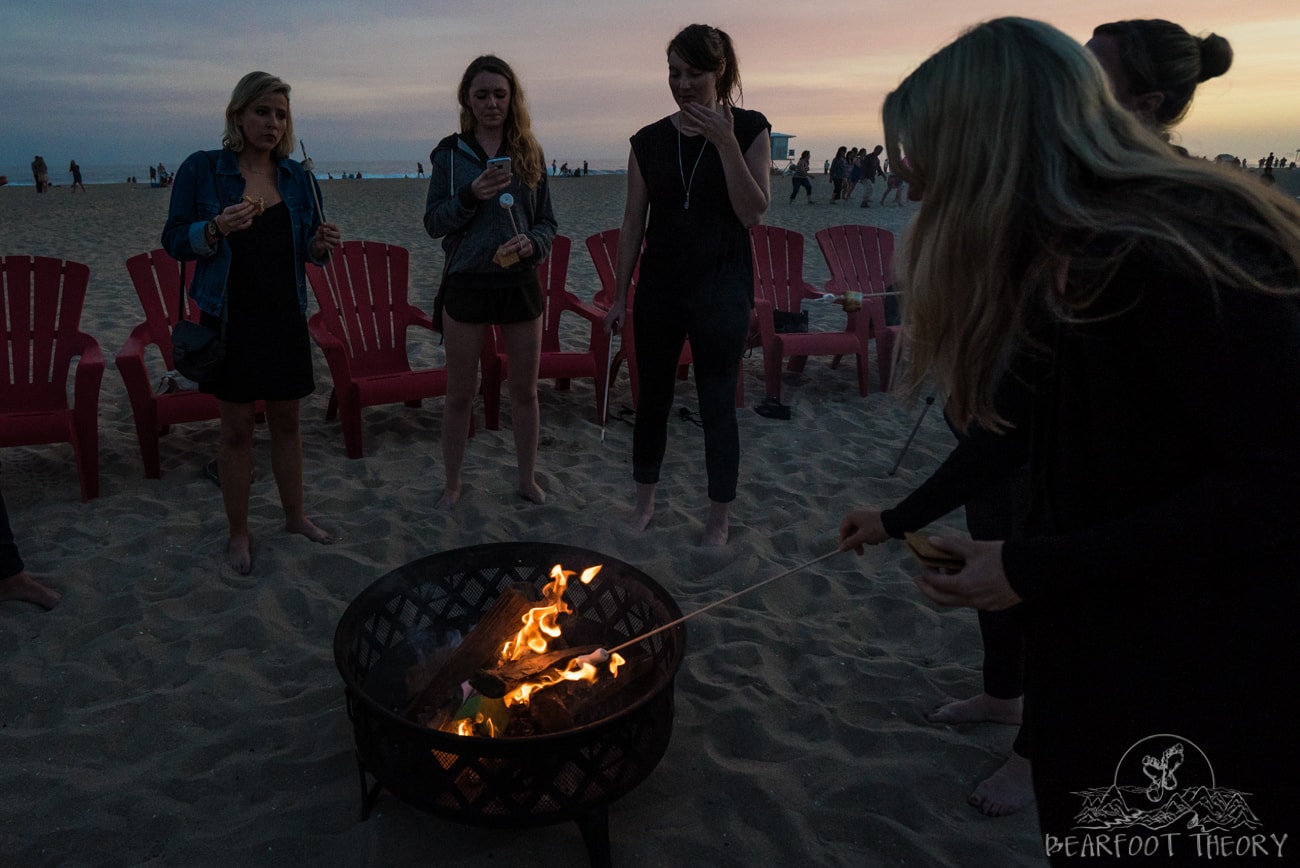 EVENING
After your day at the beach, check in and get cleaned up at the Kimpton Shorebreak Hotel, which offers surfer-inspired boutique accommodations with seriously comfy beds and huge tiled showers. Once you are ready to hit up the town, there are tons of restaurants within walking distance. Go to Ritter's Steam Kettle Cooking for fresh oysters and a west coast spin on traditional Cajun dishes. Or for craft brew and thin crust pizza, try the Pizza Lounge. Upscale more your thing? The Watertable located inside the swanky Hyatt Hotel is California comfort food at its finest, and the warm, salty bread here is to die for.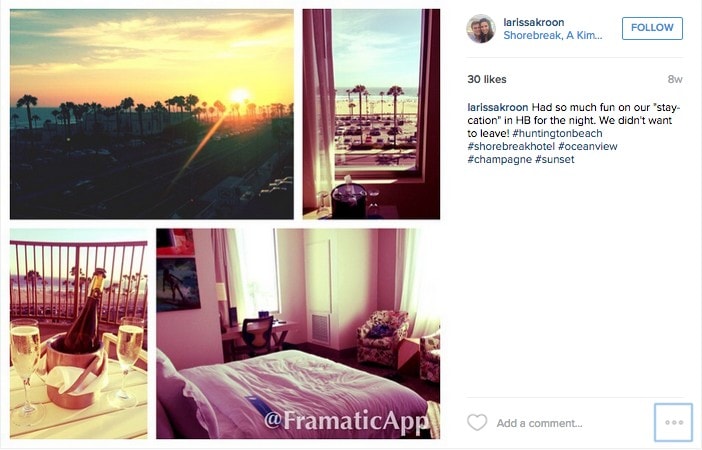 After dinner, if you are looking to hit up the town…here's a few suggestions. First, the hookah scene in Huntington is all the rage. One of the hottest spots, the Red Lounge, is just a short cab ride away and has dozens of flavors to choose from and DJs to get the dance party going on the weekends. Or for a good laugh, check out the schedule at the Surf City Comedy Club where shows regularly get rave reviews. If you need an evening pick me up, get back to the beach and order up a famous Irish coffee at the newly opened Irishman Pub. End the night at Hurricanes Bar and Grill, which is right around the corner from the Shorebreak Hotel. Late night at this semi-dive-ish venue, the music is loud, the jello shots are jiggling (if that's your thing), and the crowd is young and lively.
WHAT ARE YOUR FAVORITE SO CAL HOT SPOTS? LEAVE A COMMENT BELOW, TWEET ME, OR WRITE ME A POST ON FACEBOOK.