HOW TO CHOOSE SKI GOGGLES
Having good visibility on the mountain is an essential part of staying safe, skiing well and having fun. Choosing the right pair of ski goggles for all kinds of conditions and terrain can be overwhelming when you don't know where to begin or what you're looking for. However, it's much easier to narrow down your options (and there are plenty) when you have a better understanding of what you need in a ski goggle.
We're here to help you score the perfect pair with this guide on how to choose the best ski goggles.
Why Do You Need to Wear Ski Goggles?
Wearing ski goggles protects your eyes from the elements better than sunglasses. Be it ice, snow, or UV rays that reflect off the snow, there are many factors that might hurt or damage your eyes. Ski goggles have a snug fit and plenty of coverage for warmth on chilly days when your face would otherwise be cold. Plus, speeding down the mountain without anything to cover your eyes isn't exactly the best way to see where you're going.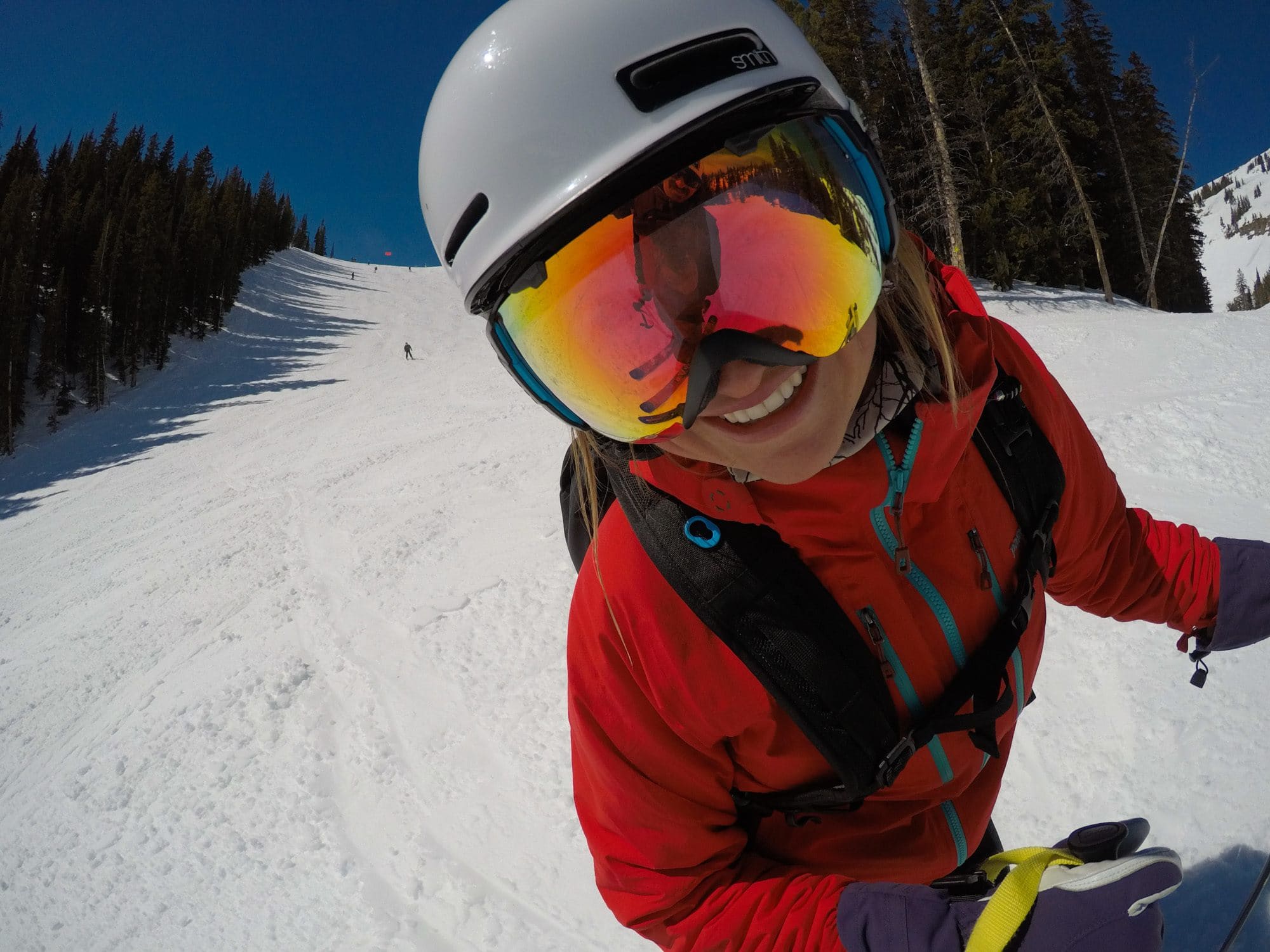 Different Kinds of Ski Goggles
Put simply, the best kind of ski goggles are the ones that fit you well, are comfortable, provide good visibility and don't fog up when you sweat or there's more moisture in the air. With that being said, there are different kinds of ski goggles to choose from with features that vary mostly in the lens shape, lens color (for different light conditions), and technology. Here is a breakdown of a ski goggles's different parts.
Ski Goggle Lenses
There are two types of shapes a ski goggle lens can take:
Cylindrical – These lenses curve horizontally across the face to provide good visibility that also tends to be somewhat limited because of its flat surface from top to bottom. For that reason, you won't have as much peripheral vision with these goggles. Cylindrical lenses are also a good option if you want to buy a ski goggle on a budget.
Spherical – A curve from top to bottom and side to side gives the spherical lens more visibility, especially in your peripheries. These are higher-priced ski goggles because they have larger lenses and high-tech features.
Ski Goggle Lenses Color & Visible Light Transmission
Ski goggle lens come in a variety of colors. This isn't just for looks. The color of the lens actually affects the amount of light that comes through and hits your eye – called Visible Light Transmission (VLT). VLT is measured as a percentage, and the higher the percentage, the more light that will come through the lens.
On sunny days, a high light lens, usually colored black, blue, brown, gray and copper-colored will work like a pair of sunglasses to shield your eyes from UV rays and the bright sun. High light lens typically have a VLT between 5% and 20%
In the same way, when it's dark, overcast, or storming, low light lenses, typically yellow, gold, amber, green or rose-colored, will provide a clearer view on snowy days. Low light lens have a VLT between 60% to 90%.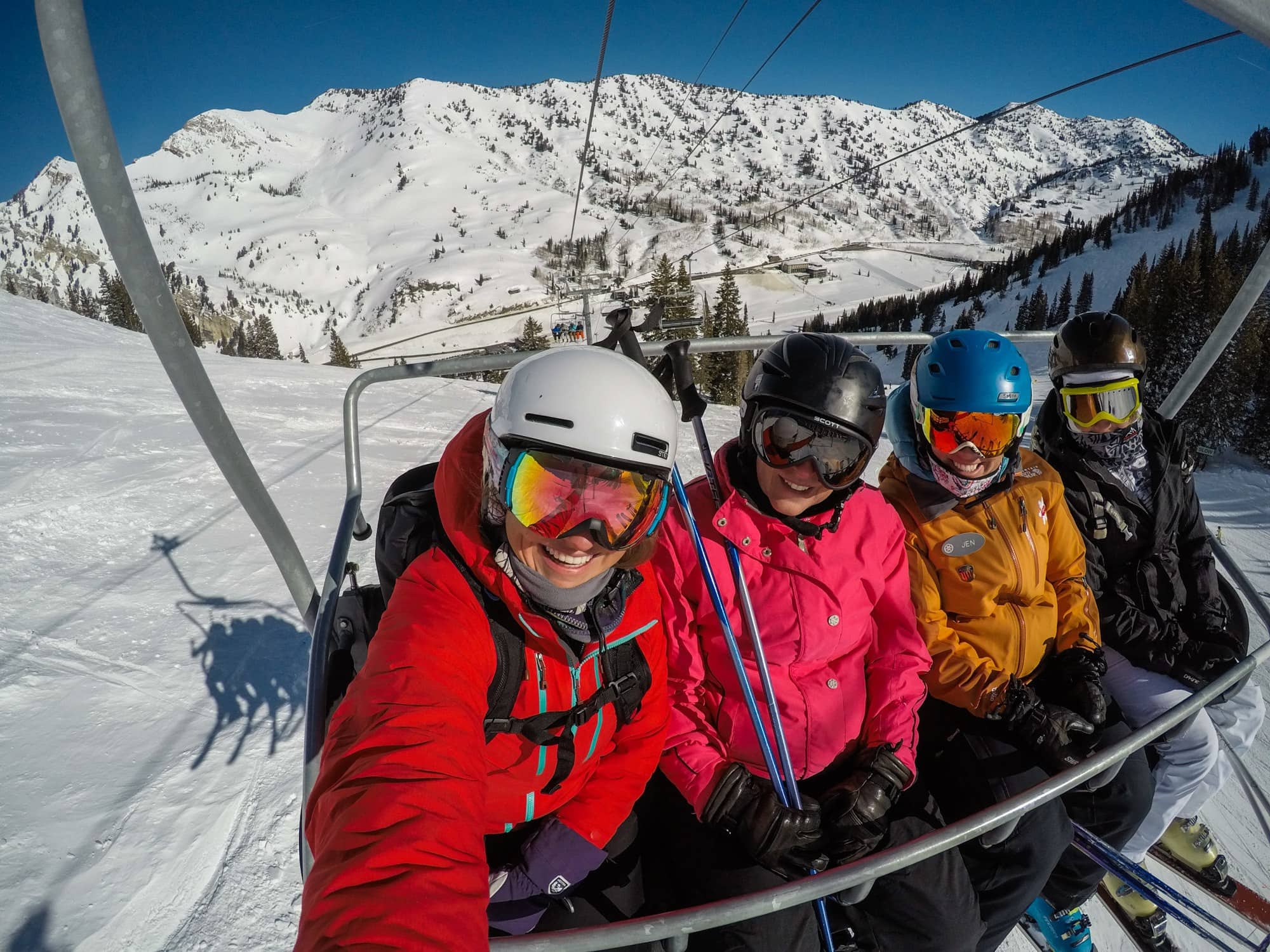 If you have the wrong lens for the lighting conditions it can be very hard to see. For example, if you use a low-light lens on a bright sunny day, it will hurt your eyes, while a high light lens on a cloudy day will be difficult to see the bumps and contrasts in the snow. For that reason, we highly recommend investing in a pair of ski goggles with lenses for high and low lights for the best visibility in all kinds of weather.
Many goggles, like Smith's new I/O Mag Chromapop Goggles now have interchangeable lens that can easily be swapped out to suit the lighting conditions when you're on the mountain. Or alternatively, some companies, like Julbo, offer photochromatic lens that transition with the light so you don't have to swap out lenses when the weather changes.
Other lens features include a polarized lens to protect from the harsh sun and mirrored lenses to reflect the light away from your eyes.
Anti-Fog Ski Goggle Lenses
Hot air and moisture trapped in between the two reinforced ski goggle lenses produce that annoying coating of a hazy fog from your breath or the conditions. This limits your visibility and is distracting while you're skiing, so we recommend investing in a pair of ski goggles with good anti-fog technology. Most ski goggles will already have an anti-fog inner lens coating but it's a good idea to double check for that on the product description to be sure.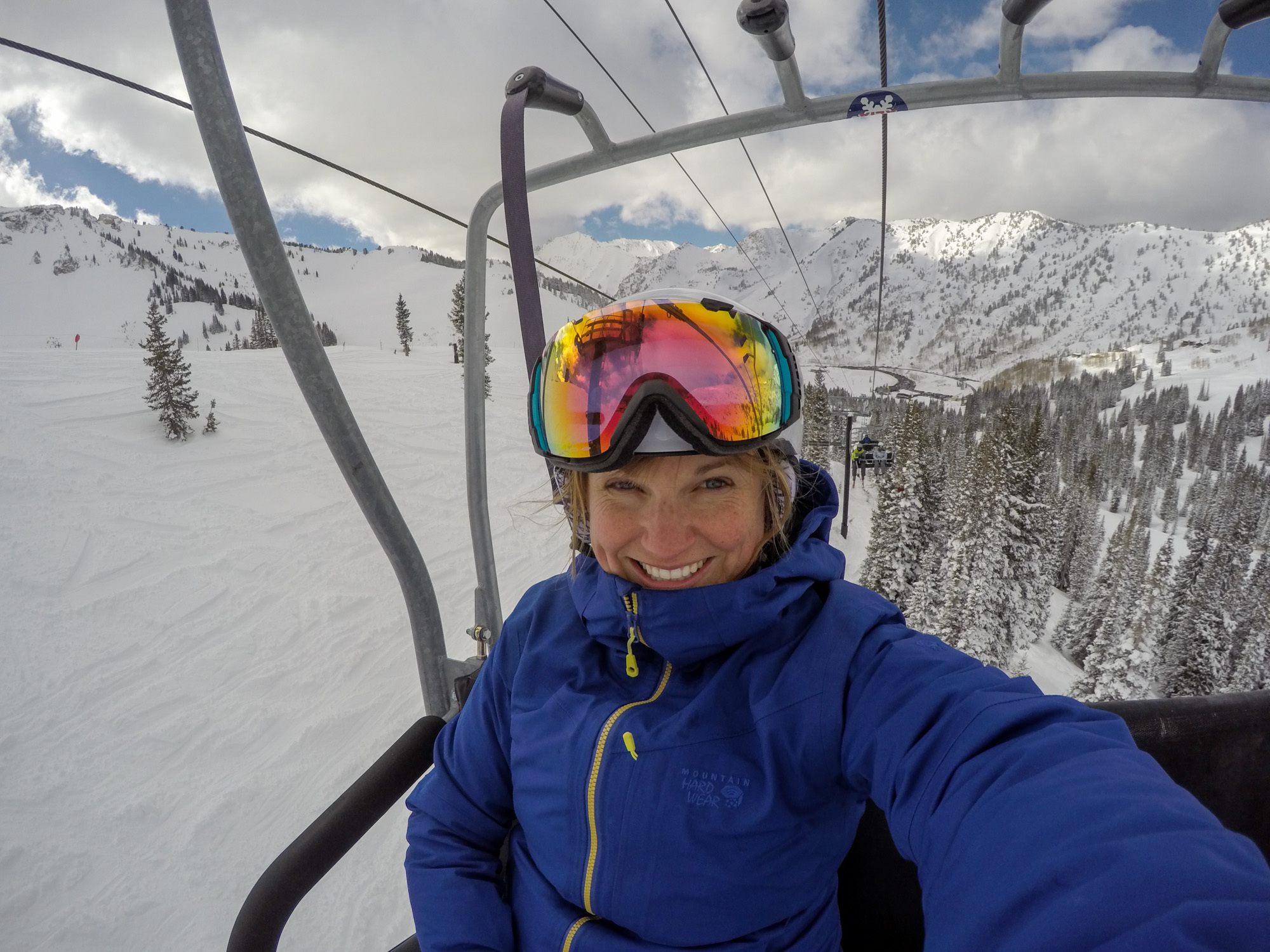 Ski Goggle Frames and Fits
Ski goggle size – One of the main differences is the size of the ski goggle. Wearers can opt for small, medium or large fit depending on the brand. This gives you the choice of how much coverage you prefer and factors into your visibility. A larger fit will provide a broader perspective, plus more warmth and coverage for some, while a smaller size might be a more comfortable fit for those with a smaller face.
Helmet compatibility – A gap between the top of your goggles and the brim of your helmet isn't only a bad look, it's a bad idea for one very important reason: brain freeze. Purchase a pair of ski goggles with helmet compatibility in their product description to avoid this rookie mistake. It's also optimal to have a ski helmet and ski goggles that are made by the same brand and meant to be worn together (although I wear Julbo Goggles and a Smith helmet and they fit just fine together).
Over the Glasses –  A great option for skiers and riders with prescription glasses. Check the product description to make sure it lists OTS (Over The Glasses) as a feature so you can be confident that you'll be able to see on the mountain.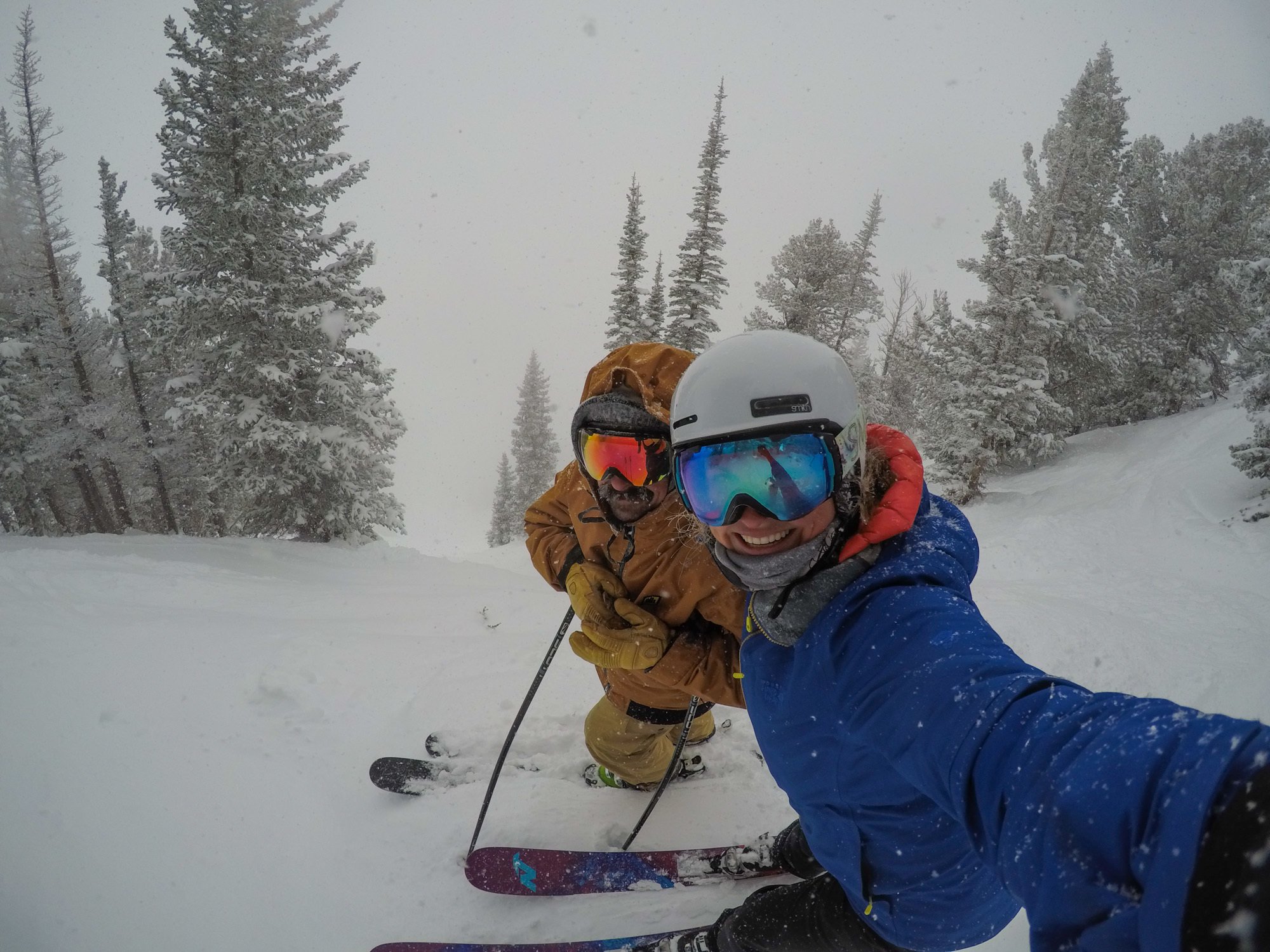 Best Ski Goggles for $250 and Under
*If you're new to buying ski goggles it's important to know that every style comes in a multitude of colors. We just put an example of each goggle to give you a visual, if you're looking for a set color scheme for your slope attire or lighting conditions, just click to see the array of color designs each goggle comes in.*
Anon M2 Snow Goggles
These high-performance Anon M2 ski goggles offer magnets that allow you to quickly swap out lenses without taking your goggles off when the light changes.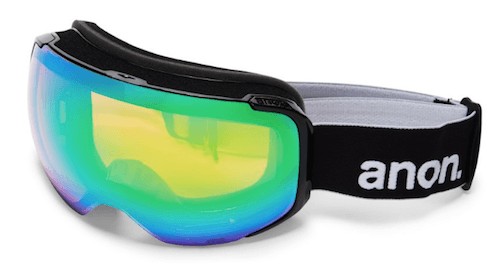 Julbo Starwind Ski Goggles (my pick)
A transition goggle made for small to medium faces. Julbo Starwind ski goggles have photochromatic lens that automatically transitions from low light to brighter conditions without you having to swap out the lens. Their zebra lens are made for lower light conditions, while the snow tiger model is made for bluebird days.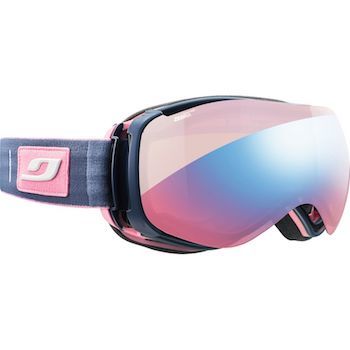 Best Ski Goggles for $200 and Under
SMITH I/OS ChromaPop Ski Goggles (my pick)
Smith I/OS ChromaPop Ski Goggles are quality interchangeable goggles that come with two lenses. You get your choice of lens pairs, and I'd highly recommend picking one that comes with the storm lens along with one for bright sunny days. These fit well on those with smaller faces.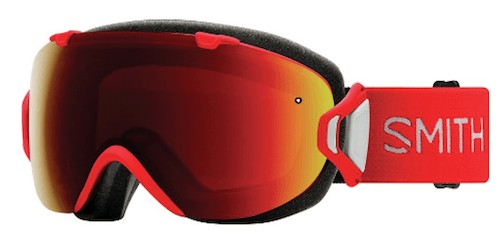 Scott LCG Ski Goggles
Scott's LCG Ski Goggles are a medium to large fit ski goggle with interchangeable lens that's famously easy to swap out when you need. It's a spherical lens that has great visibility and molds comfortably to fit your face and helmet.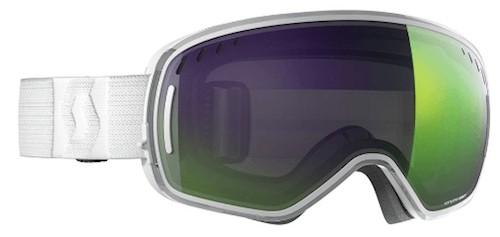 Best Ski Goggles for $150 and Under
SMITH Squad XL ChromaPop Ski Goggles (Katherine's pick)
Smith's Squad XL ChromaPop Ski goggles are cylindrical and have a huge field of view that provides great peripheral vision. The lenses allow you to see everything crystal clear and protects your eyes from harsh light on bluebird days while still giving great visibility when it's dark.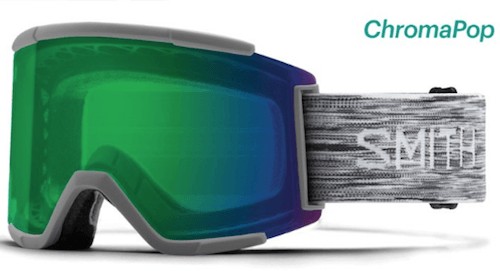 Spy Ace Happy Lens Ski Goggles
The Spy Ace Happy Lens Ski Goggles's extra foam makes these goggles extra comfy and soft as you slide them on. Swap out your lens but keep the high-performing color enhancement and protection from UV rays that are meant to reduce eye fatigue on the mountain.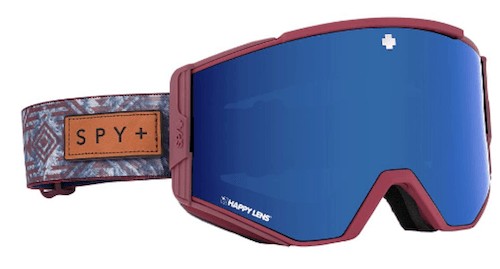 What questions do you have about choosing ski goggles? What goggles do you ski with? Leave us a comment below with your thoughts.