Hotel Review: Staying at the Alta Lodge
A hotel review & photos of Utah's ski-in / ski-out Alta Lodge – home to the Sitzmark, the mountain's coziest apres bar, an indoor hot tub & seriously delicious food.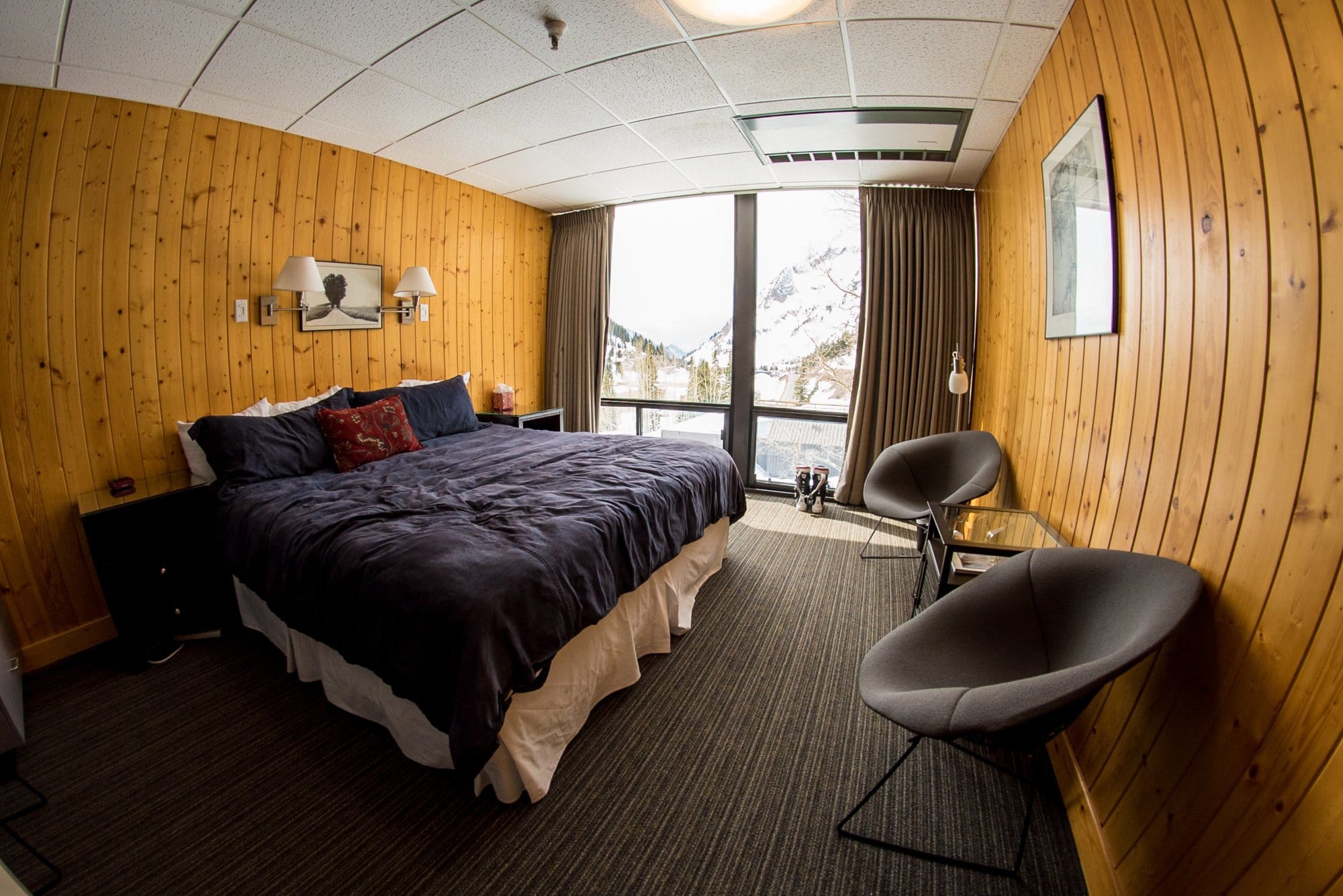 Hotel Review: Staying at the Alta Lodge
This Spring, I learned how to ski at Alta Ski Area, one of Utah's (and arguably the country's) best ski mountains that is just over 30 minutes from downtown Salt Lake City. As part of my campaign with Alta Ski Area, I had the chance to stay a night at the Alta Lodge, the mountain's longest standing hotel that opened its doors in 1940. The Alta Lodge offers a warm mid-century modern vibe, one of the coziest après bars at Alta, an indoor hot tub with a killer view, and a walk-out-your-door-and-be-on-the-lift-in-seconds location. Here's my review of my night staying at the Alta Lodge.
The Alta Lodge Location
Located directly next to the Collins Lift, the Alta Lodge offers true ski-in / ski-out access. Beside's the Goldminer's Daughter, the Alta Lodge puts you closer to the lift than any other hotel in Little Cottonwood Canyon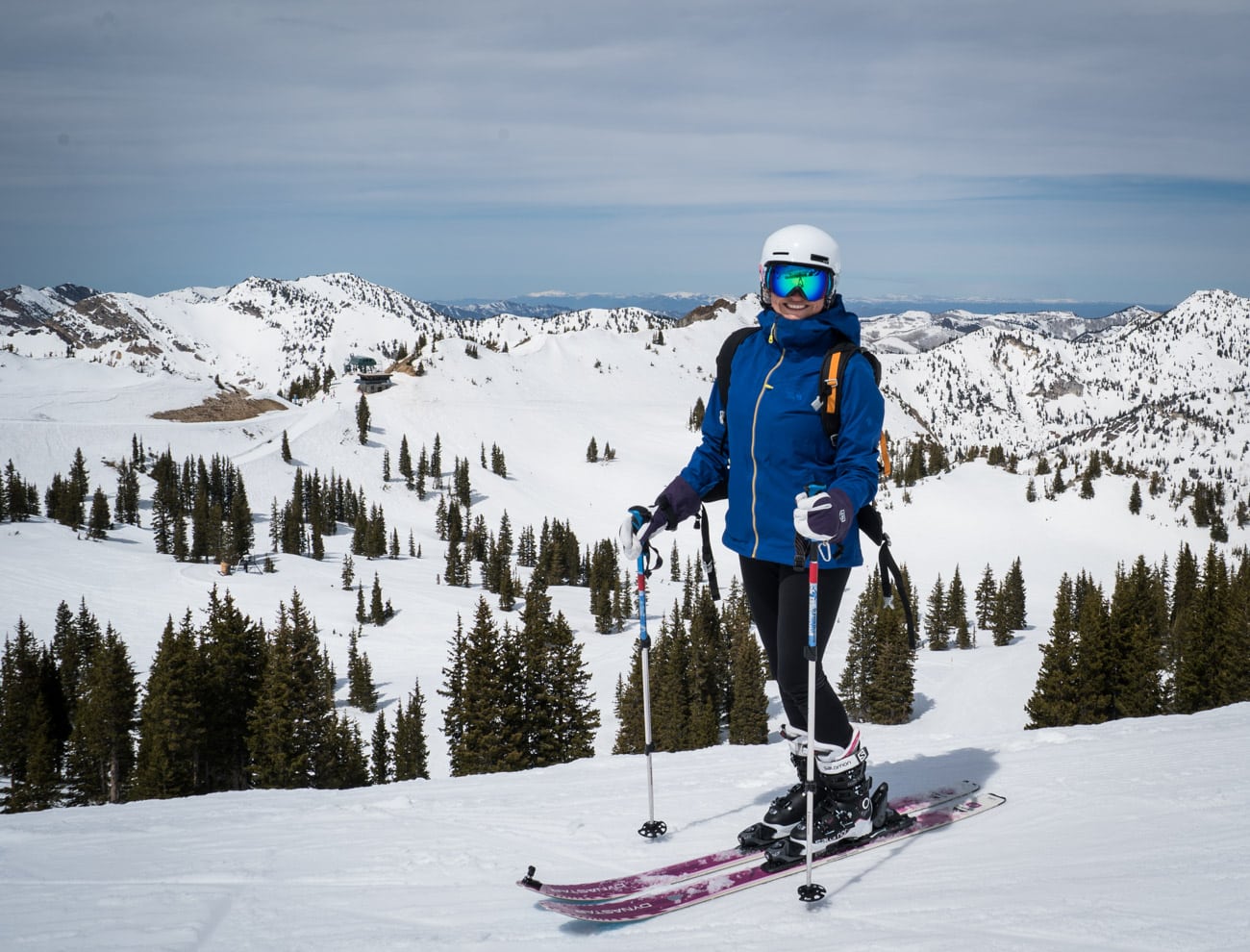 Rooms at the Alta Lodge
The Alta Lodge has 57 rooms spread across several floors that accommodate anywhere from 2 and 6 people.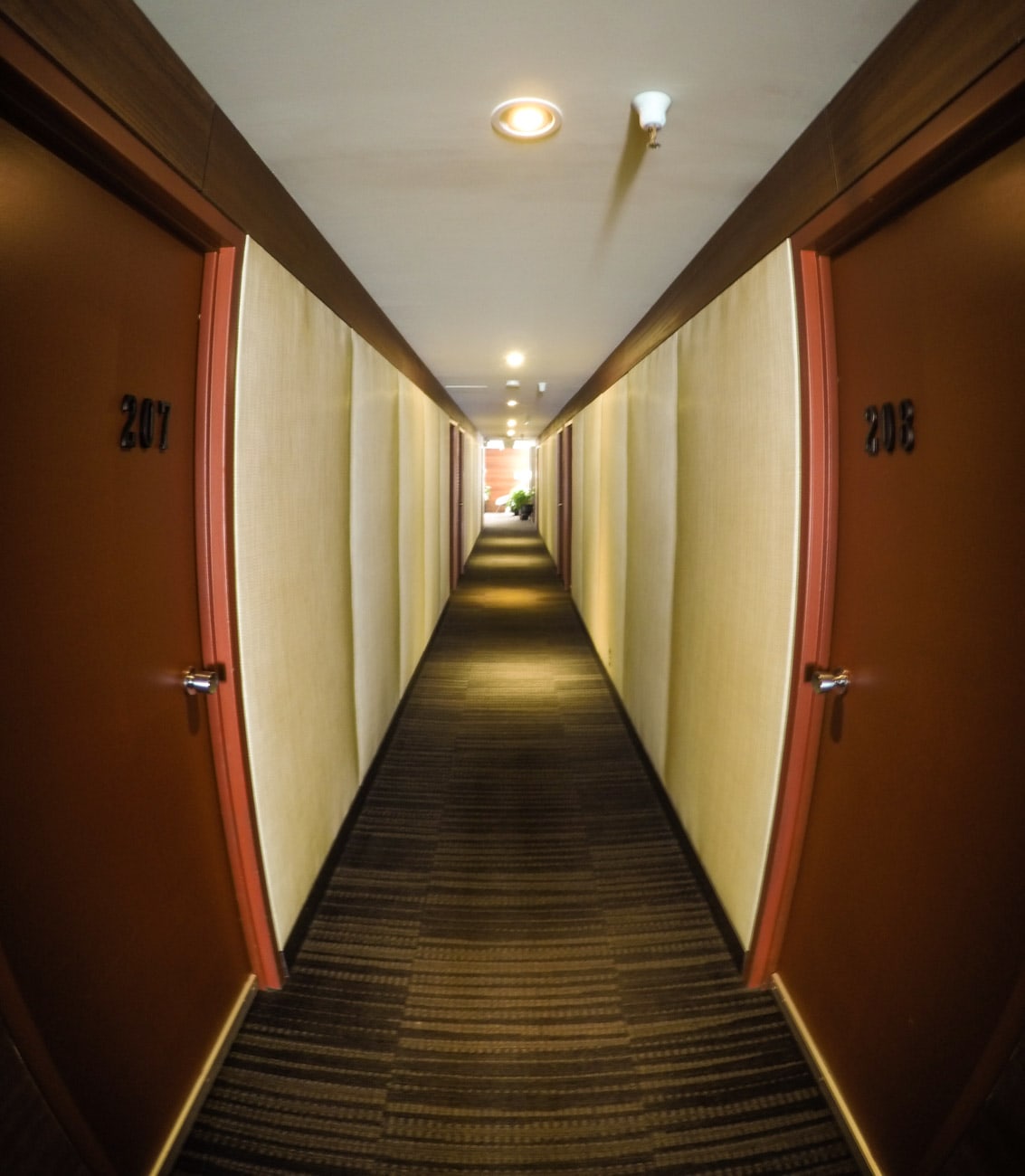 I stayed in a spacious standard room that overlooked the other wing of the Alta Lodge and had a view of Mount Superior.  Depending on your budget, the Alta Lodge has everything from multi-person dorm rooms to a luxurious corner suite with a fireplace and balcony. I loved the tall floor to ceiling windows that let in a ton of light and the mid-century look of the furniture. Nice touches include boot warmers to dry your boots after a long day of skiing, high quality toiletries, and no television which encourages you to spend your time exploring the other Alta Lodge amenities. For those who need it, all rooms have free wi-fi.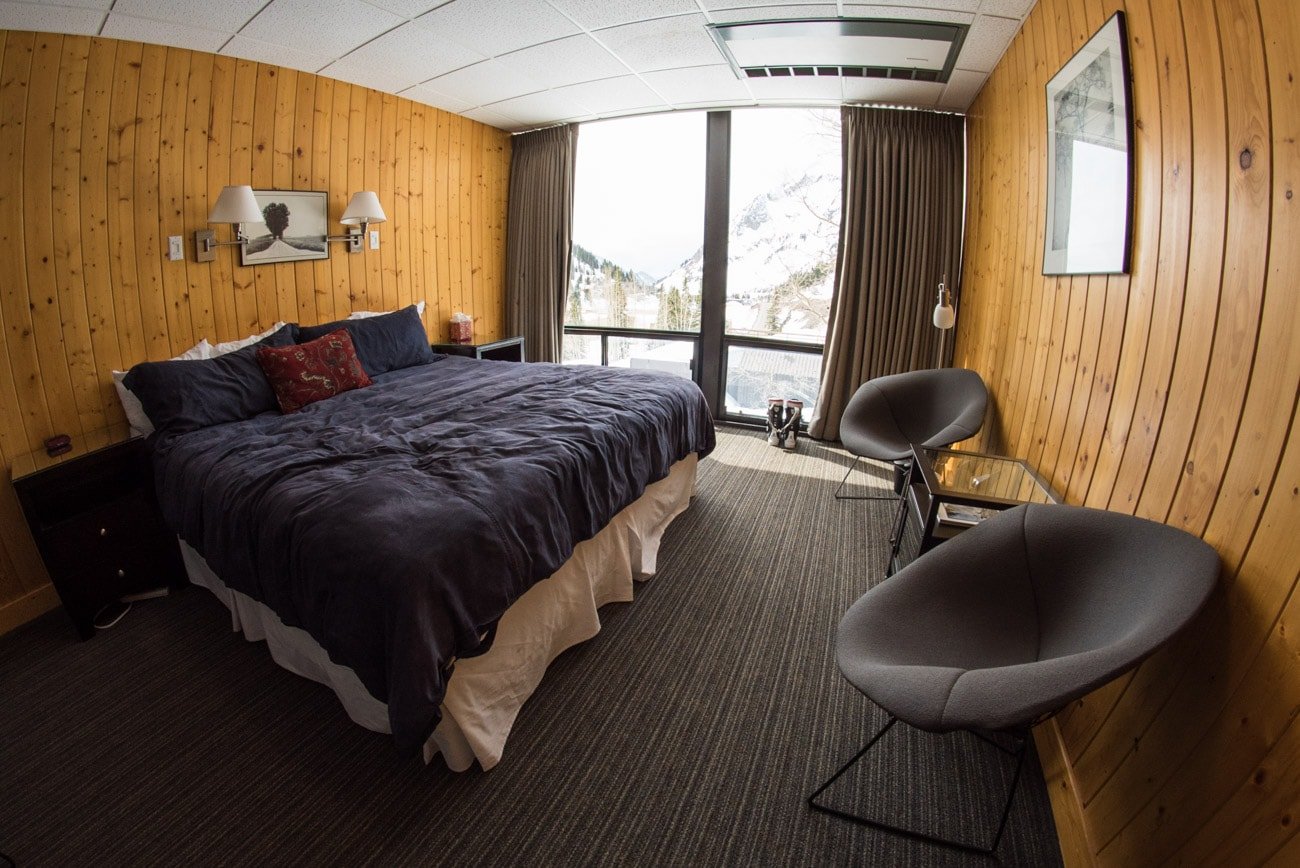 Amenities at the Alta Lodge
2 Indoor Hot Tubs: On the ground level, there are two large indoor hot tubs. While plenty big for a group of guests, I only had to share the space with one other person. The space was well designed and huge glass windows offer fabulous views of High Rustler. On a warmer day, prop open the glass doors so you can breathe in that fresh mountain air.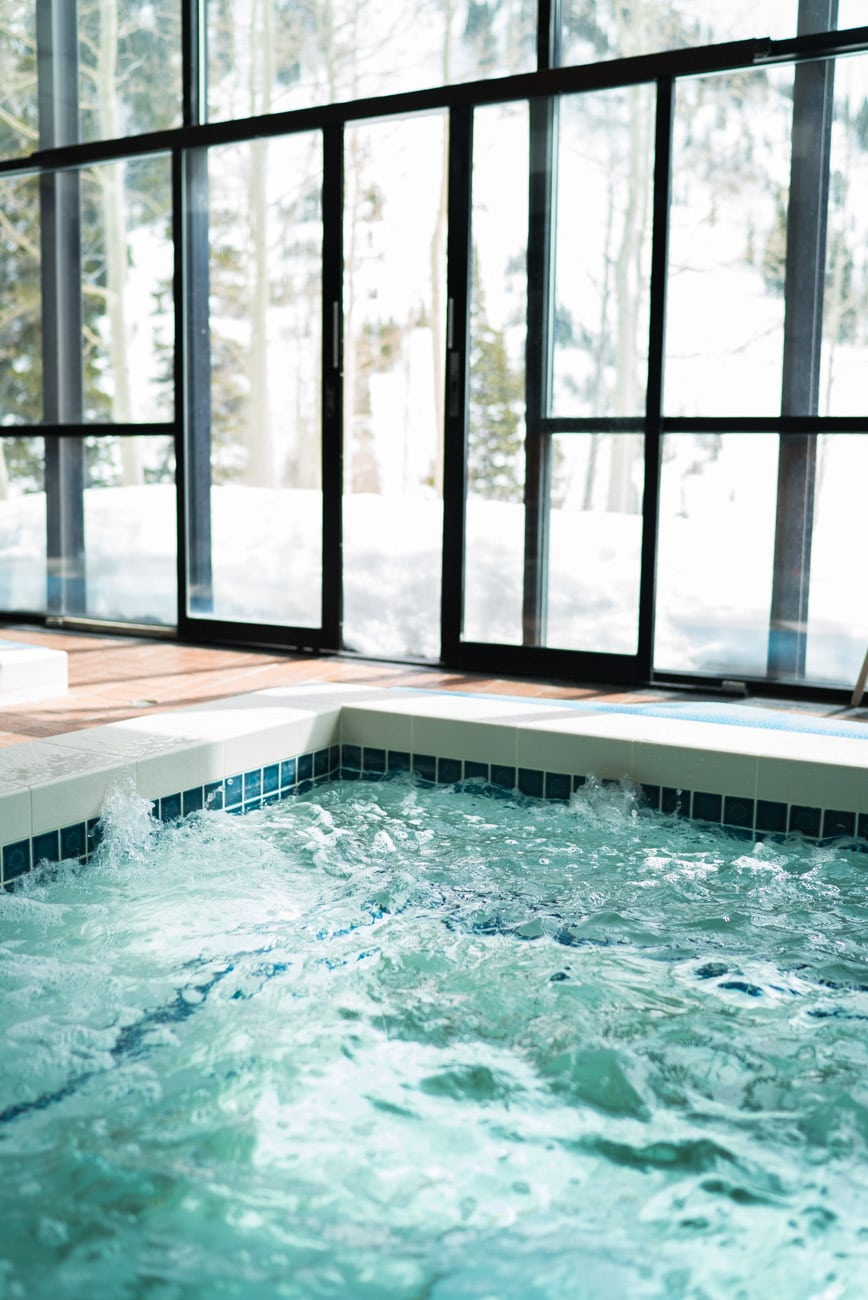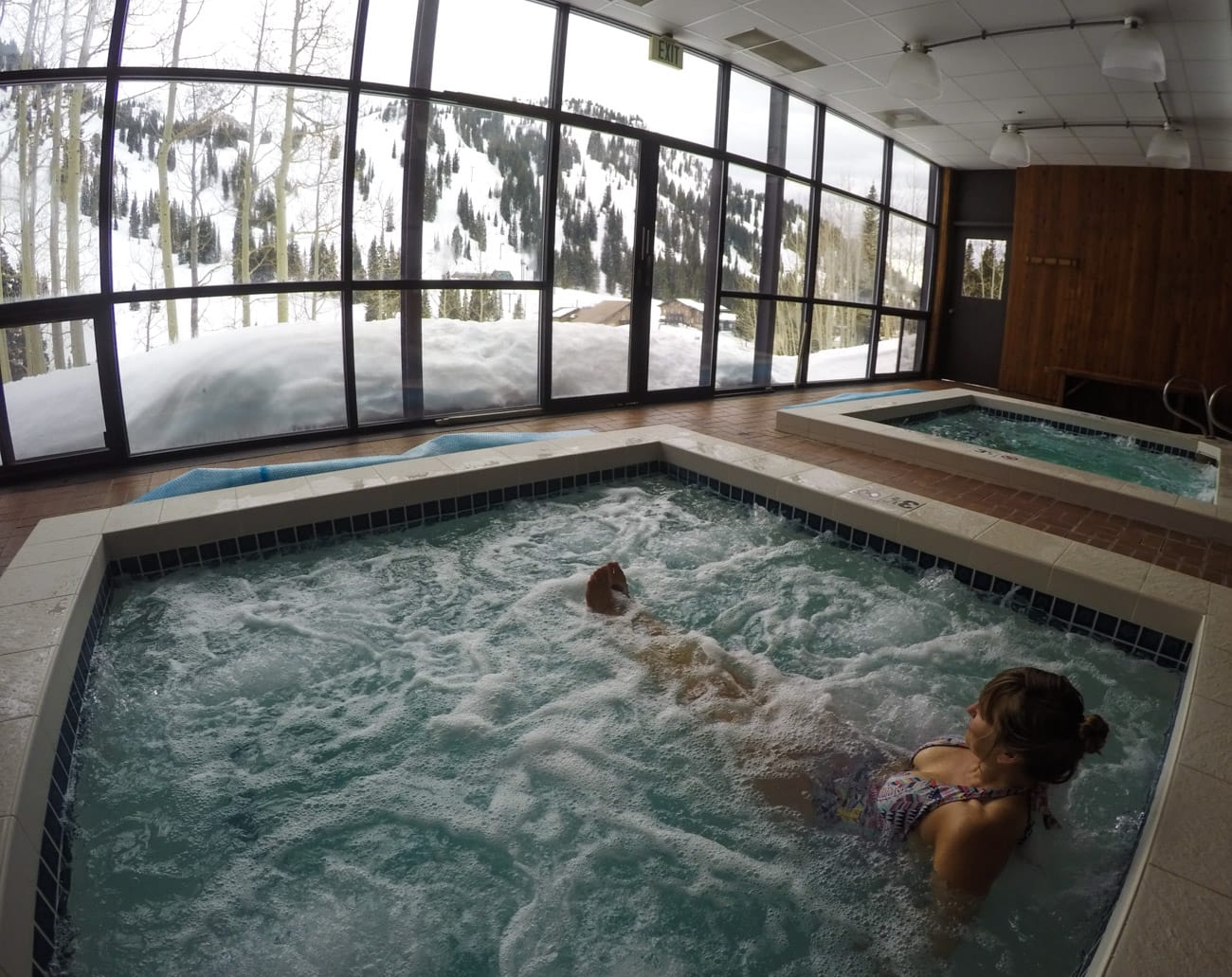 Sauna: There are separate men's and women's saunas, located in each locker room just next to the hot tubs.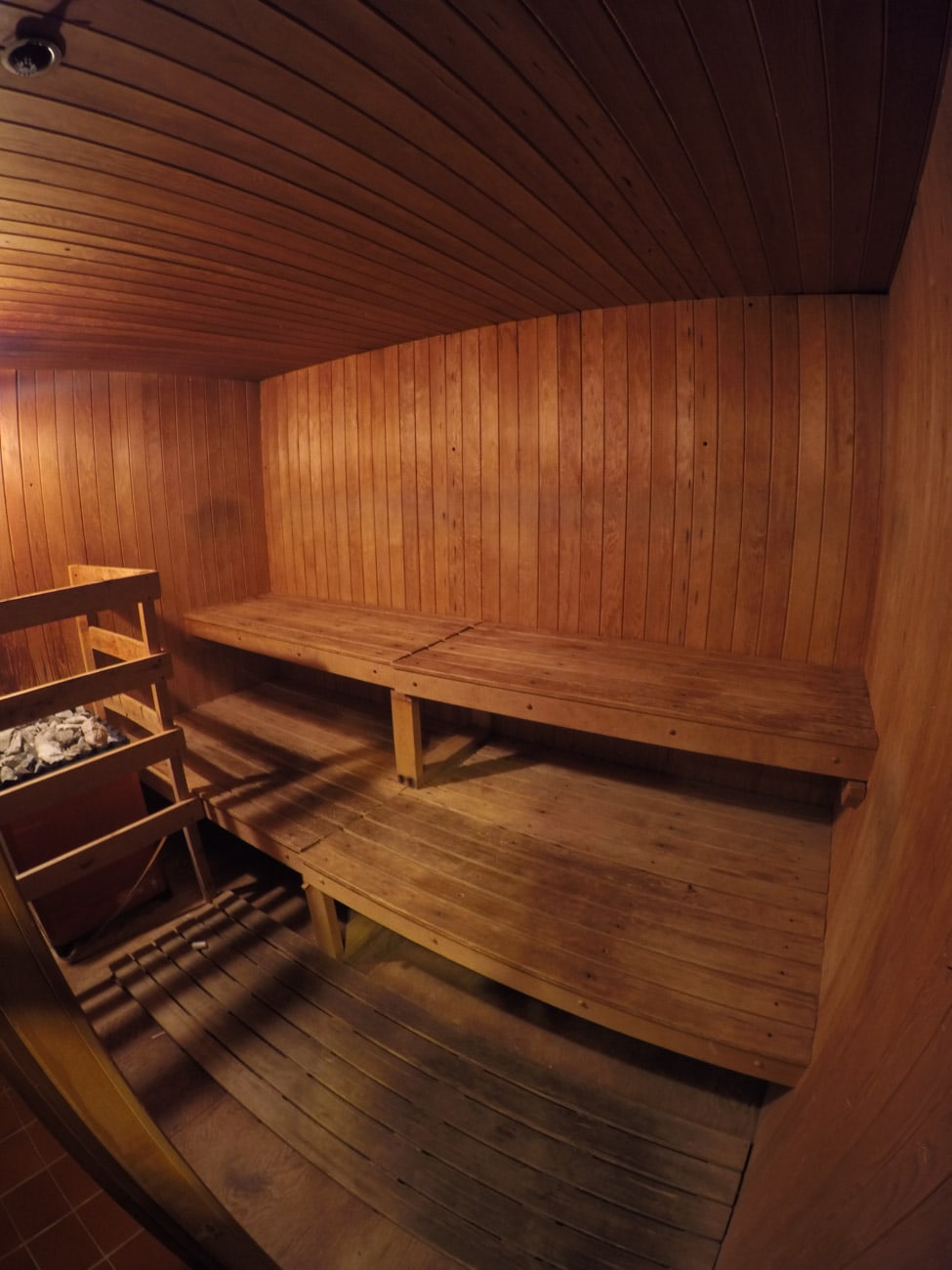 The Deep Powder House ski shop: The Deep Powder House is one of the longest standing ski shops in Salt Lake area and is located just one floor up from the lobby at the Alta Lodge. The folks at the Deep Powder House can set you up with the perfect rental set, and they are also some of the best boot fitters in town if you are looking to purchase  custom-fitted boots (totally worth it if you are serious about skiing).
Afternoon tea: Every afternoon in the lounge from 3:30-5, swing by for tea and cookies and a little mingling with the other guests.
Ski lockers: Everyone is assigned their own ski locker to store their skis and poles. The lockers are in the basement right near the backdoor that leads out to the slopes.
Yoga Class: Every morning, the Alta Lodge offers a yoga stretch session from 7-8am, which is a great way to get your legs primed for a day of powder.
Ski programs: The Alta Lodge is one of the only hotels to offer all-inclusive ski camps, including a couple of women-only camps and courses to introduce you to powder skiing. Next year I'd love to come back and do one of these camps!
Kids Club: Bringing your kids? The Alta Lodge offers apres-ski activities for the kiddos, free shuttles to ski lessons, and a kid's dinner, which means the adults can worry less and relax more on their vacation.
Wining and Dining at the Alta Lodge
A gourmet, 4-course dinner and a large breakfast buffet are included in your room rate at the Alta Lodge. Show up hungry so you can really enjoy it! And you'll want your camera at dinner. Not just for the food but for the amazing views of the Wasatch Range from the dining room.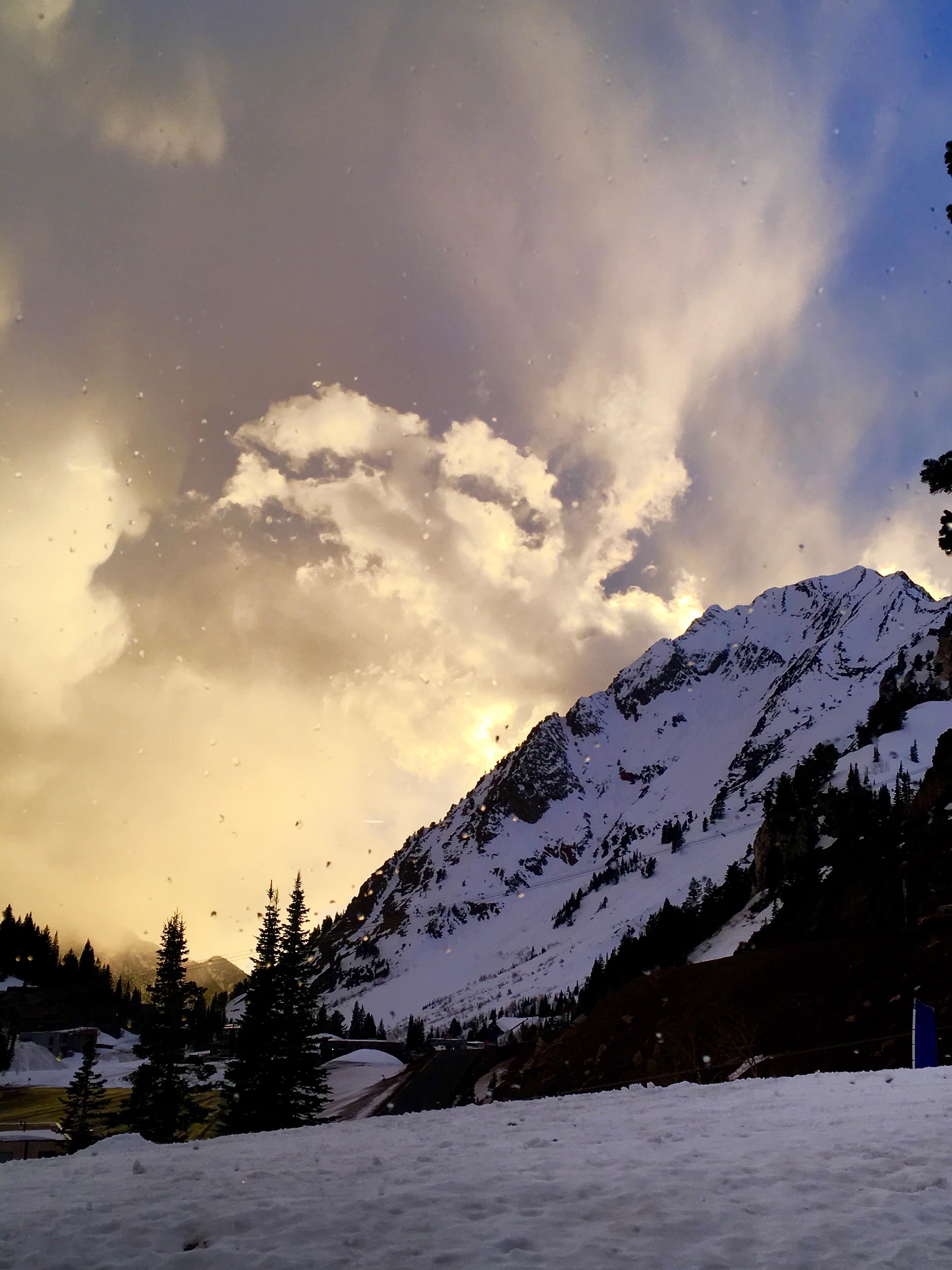 Breakfast is buffet style with eggs made to order. Pretty much any breakfast item you could want was available – pancakes, bacon, sausage, granola, fruit, yogurt, etc.
Lunch is the only meal that is not included, but for those wanting to take a break from skiing, there was an extensive lunch menu. I chose the soup of the day which was made from scratch and a grilled cheese sandwich. They also had a large kale salad that looked very good and the burger got high marks.
For dinner, just show up when you are hungry, and if you are traveling solo you can request to be seated alone or with another group. It's 4-courses including soup, salad, main, and desert, and the menu had some unique items including a bison filet with a decadent berry sauce and a grilled Arctic Char. I had the chance to taste everything, and it was clear that the chef put a lot of careful thought into the flavors and preparation.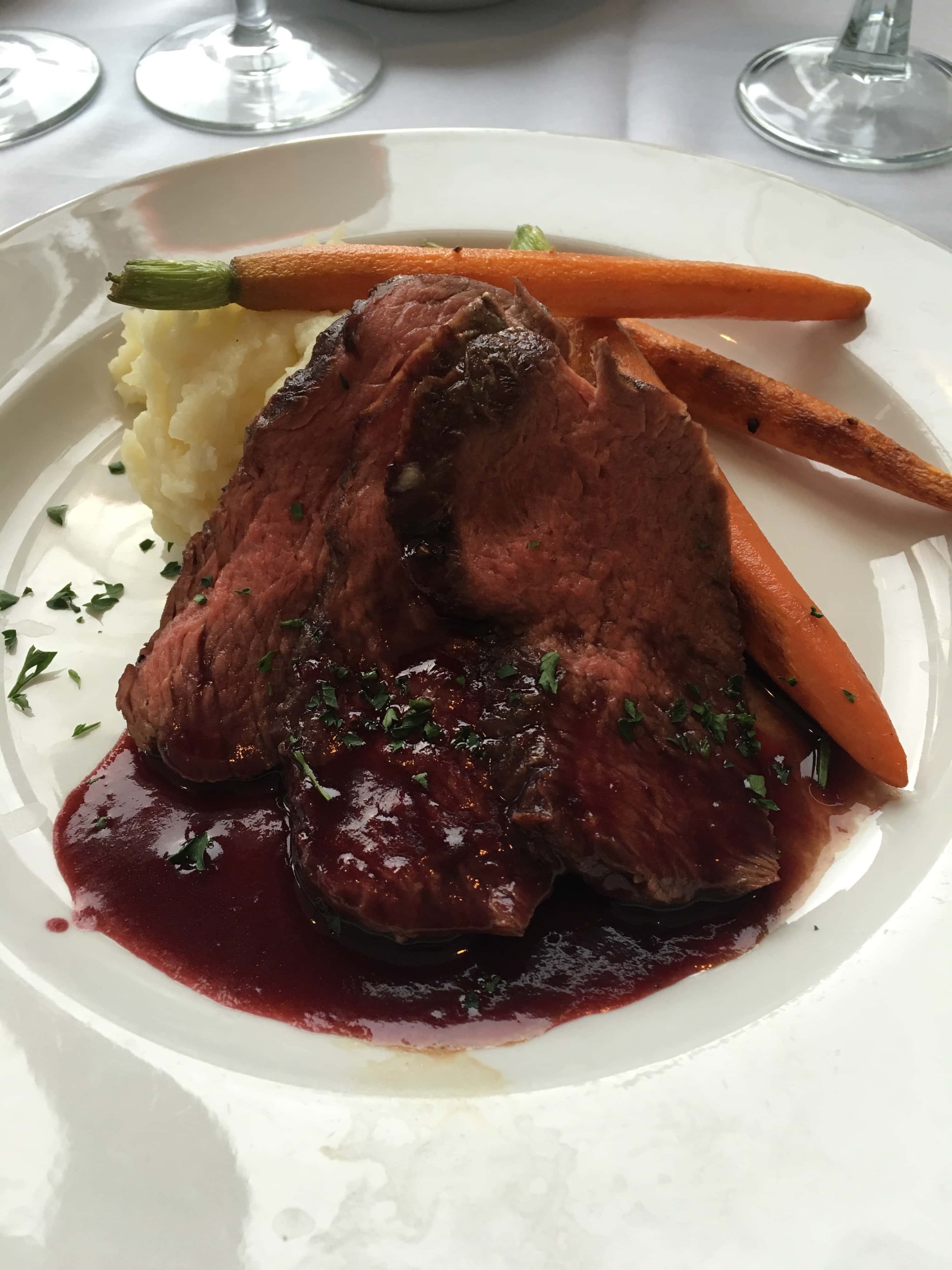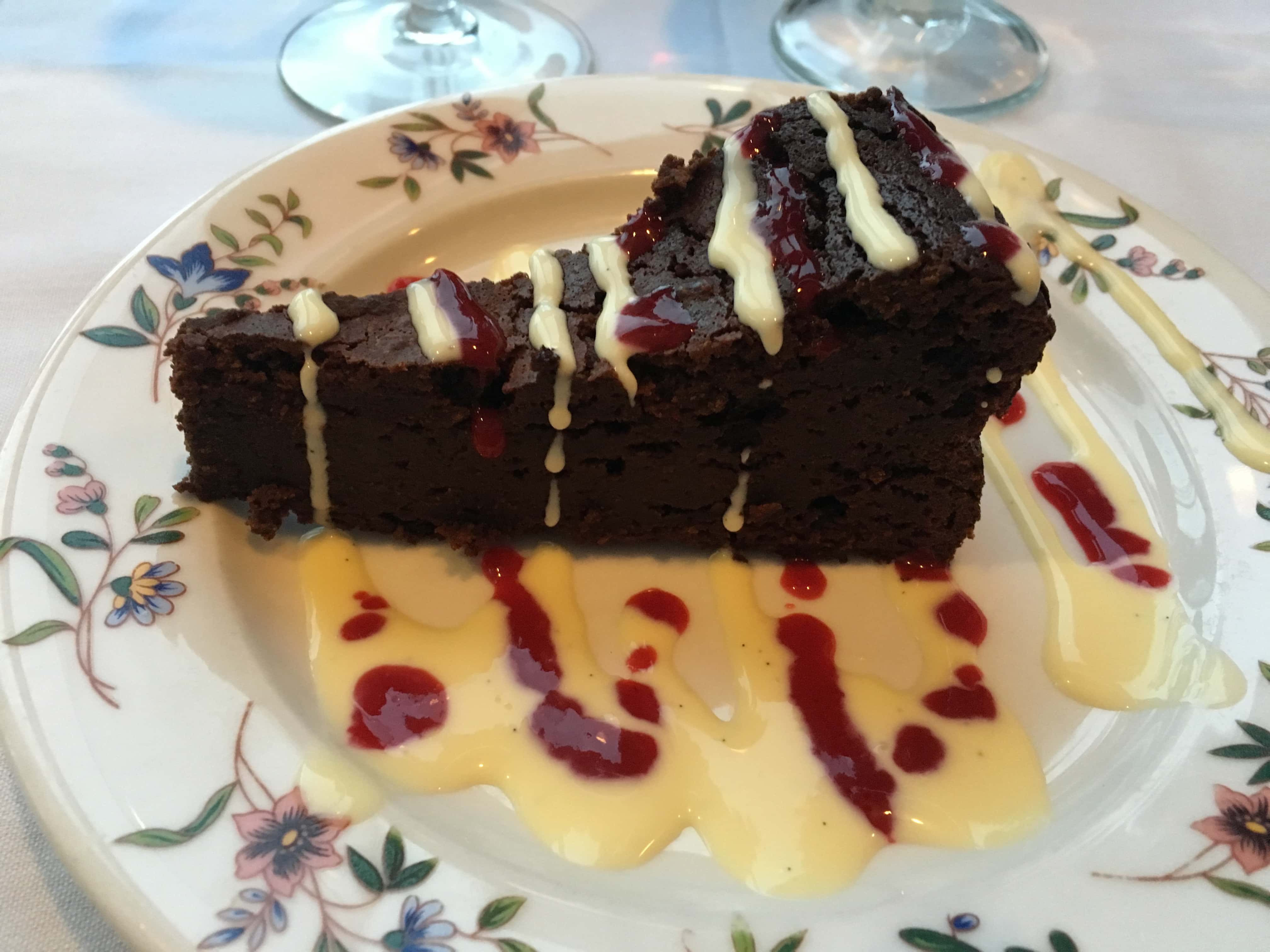 The Sitzmark Club: The Sitzmark is a quiet upstairs watering hole in the Alta Lodge's original wing. Sit by the fireplace, watch a football game on the tv, and make sure to check the drink board for daily specials. The Sitzmark also serves up some après snacks to tie you over before your 4-course dinner.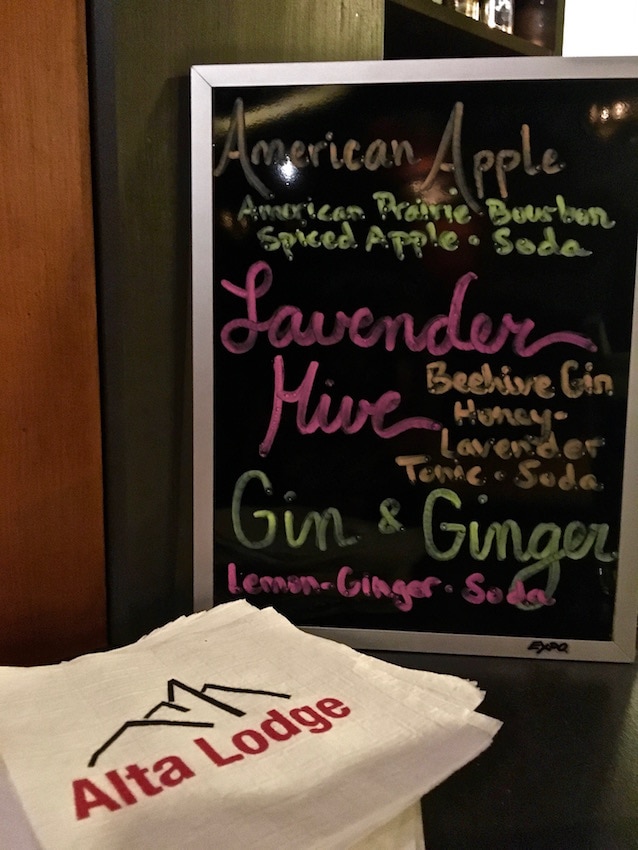 For More Information on the Alta Lodge
I loved my stay at the Alta Lodge. The service was friendly (but not overbearing), food was 5-stars, and the large rooms allowed you to spread out and be comfortable. The Alta Lodge is a great fit for families with its kids programs or for people wanting a quiet getaway with incredible skiing and all the post-ski amenities.
For more information and to plan your next ski vacation, visit the Alta Lodge website (and make sure to tell them that you read about them on Bearfoot Theory).
WHERE WOULD YOU LIKE TO TAKE A SKI VACATION AT THE ALTA LODGE? LEAVE A COMMENT BELOW, TWEET ME, OR WRITE ME A POST ON FACEBOOK. 

A big thanks to the Alta Lodge for hosting me during my stay. As always, all opinions and words are entirely my own.