10 Ways to Give Back While Traveling & Support Local Communities
What to support local communities when you travel? In this post, learn our best tips for how to give back while traveling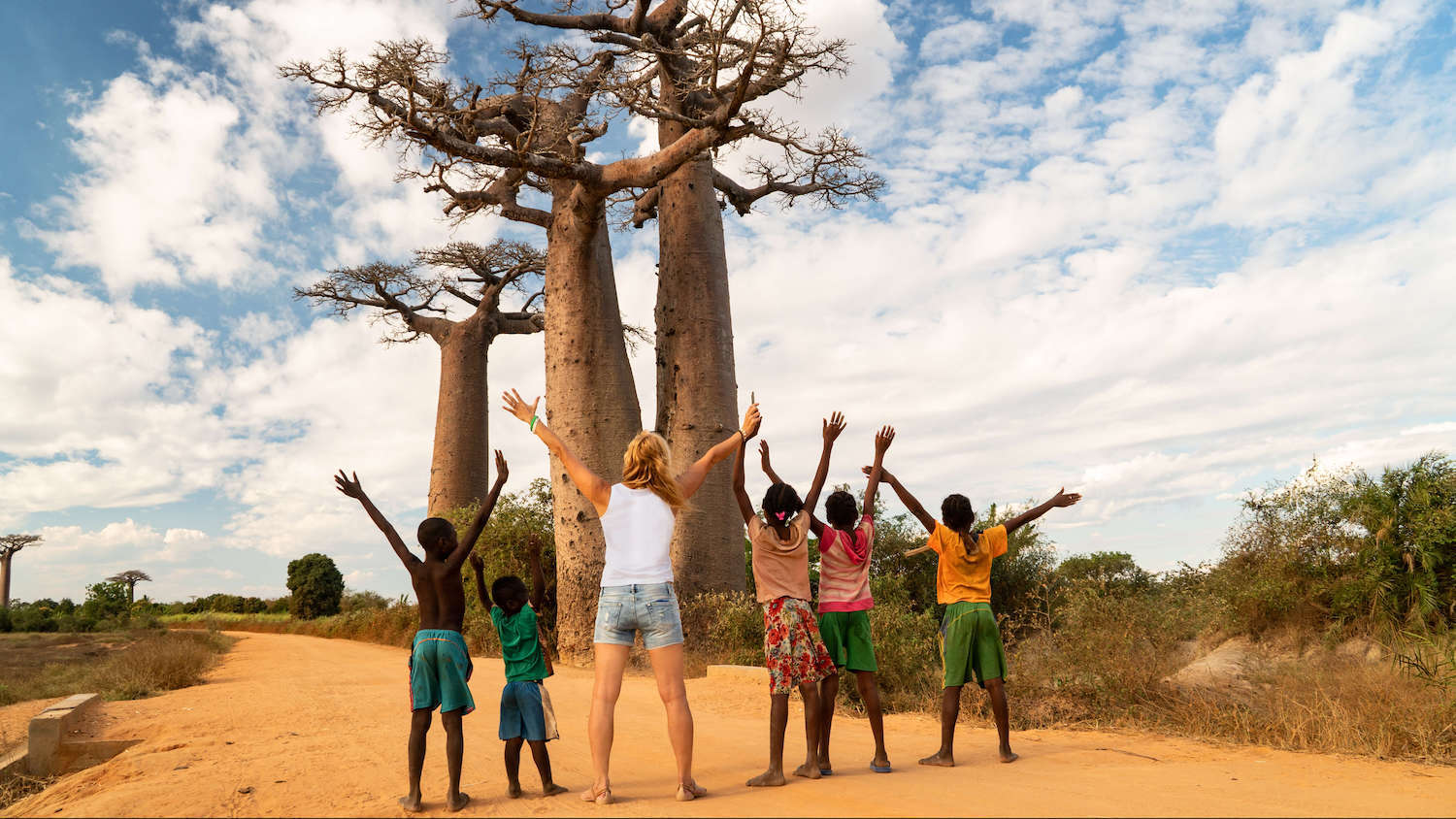 Our travels have the potential to change our lives as they open our eyes to new regions, cultures, lifestyles, and world views. Yet while exploring the world offers us opportunities for growth and transformation, many of us struggle to find meaningful ways to support the people and places we travel to. No matter where your next adventure takes you, finding meaningful ways to give back while traveling can elevate your trip by connecting it to a greater purpose.
After a tumultuous and uncertain year, local businesses in every corner of the world have faced unprecedented challenges. Fortunately, as the world slowly opens back up to travel, there are countless ways that we can give back to local communities and as you'll see with the tips below, these efforts don't have to be time or cost-intensive.
Discover how you can give back to the local communities while traveling at every stage of your next adventure!
1. Book locally-owned accommodations
One of the most direct ways to give back to the local community while traveling is to support local businesses. While all-inclusive resorts and hotel chains can be tempting, opting for locally-owned lodging puts the money you spend directly into the hands of local community members where it can then be circulated into the local economy.
Stays at local hotels, hostels, and B&Bs can offer a more culturally rich experience by incorporating local art, cuisine, and access to unique destinations. Big hotel chains, on the other hand, are almost always owned by large corporations and out-of-town figures, which means the majority of profits travel away from the local community.
Local hotels are also more likely to be community hubs and can act as launching pads for the best local restaurants, shops, museums, and events (perfect for tips #4-10!) You can find great locally-owned accommodations with a quick google search of "your destination + locally owned" or by visiting locally-minded travel sites.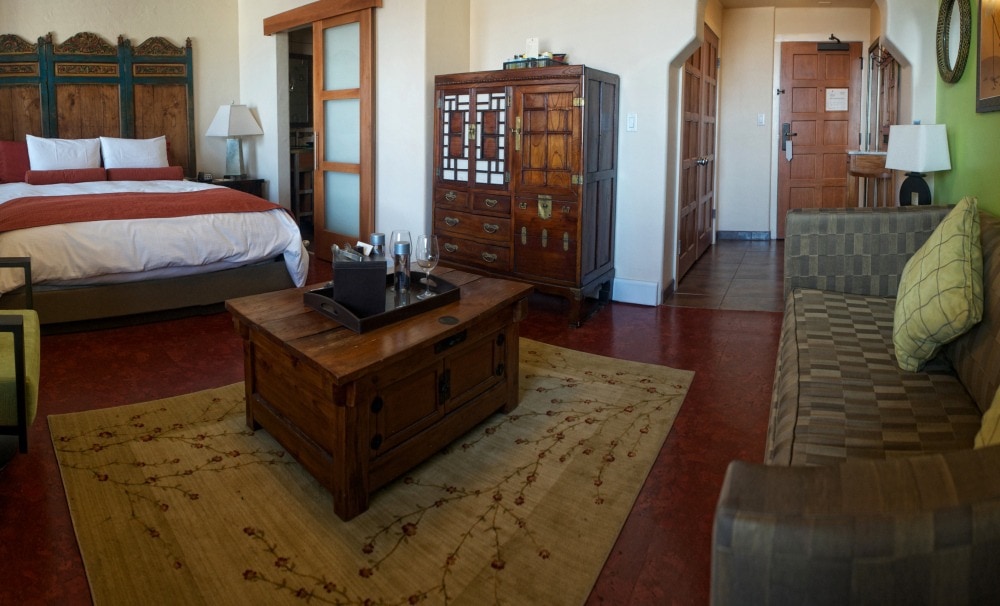 2. Consider "slow travel" with a longer stay
It might seem obvious, but the best way to truly engage with a place and its people is to spend more time there! While shorter trips can be exhilarating, traveling on a time crunch with a jam-packed itinerary doesn't leave much time to mindfully engage with the local community.
An alternative to the fast pace of traditional tourism, slow travel is an approach that gives us time to engage and integrate with the places we visit. This way of traveling encourages us to foster a deeper connection with the cultures and people that make the places we travel to so special.
To incorporate slow travel into your own trip, try to lengthen your stay to a minimum of two weeks in any one location for a greater opportunity to support and engage with the culture, people, and surroundings. Don't have extra time to spare? Even adding an extra day or two to your itinerary can yield major payoffs. Plus, slow travel puts less strain on the environment by curbing excessive emissions so it really is a win, win!
3. Learn the local culture, history and language
When it comes to engaging with the local culture a little planning can go a long way. Taking the time to learn about a region's culture and history can provide meaningful insight into cultural customs and the current political climate, which help point you in the direction of how to give back and make a difference during your stay.
All it takes is a quick online search to find an overview of a region's culture and history. If paperback is more your jam, you can also stop by your local bookstore to browse through regional culture guides and history books. Online language courses, such as Babbel, are also valuable resources, especially if you're traveling somewhere where the dominant language is different than your own.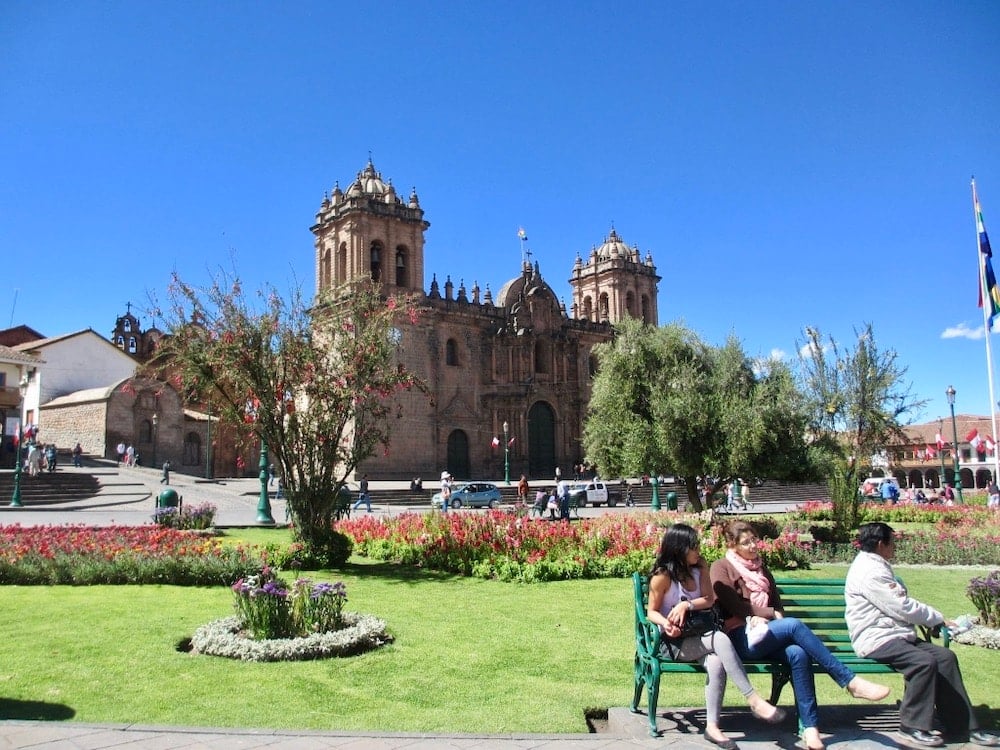 ---
4. Eat at local restaurants and cafes
Ready to discover your new favorite meal? One of the best (and tastiest) ways to connect with and support the local community is through food. Locals always know the best way to serve up regional cuisine and what better way to experience local culture than through a meal? Not only does supporting local establishments contribute money directly to the local economy, but it also helps bolster job security for the local workers, farmers, and community members, whom local owners commonly work with.
You can find the best locally-owned restaurants by asking locals about their favorite place to eat or by keeping an eye out for where the locals migrate at mealtimes. The best eateries are usually off the beaten path, so don't be afraid to explore the area (safely, of course!)
5. Shop from local vendors and artisans
One of my favorite parts about traveling is discovering unique items to bring home as gifts to my family and friends. The major tourist emporiums, however, are typically filled with mass-produced and imported products. Local markets, on the other hand, tend to have the most authentic goods and souvenirs where there's a better chance that your purchase directly supports the local makers. They also offer an unparalleled opportunity to connect with a wide variety of people and further support the local community, such as farmers, artisans, craftsmen, and creators.
Markets are typically held in central areas, but you can find exact times and locations by asking around or browsing a local newspaper.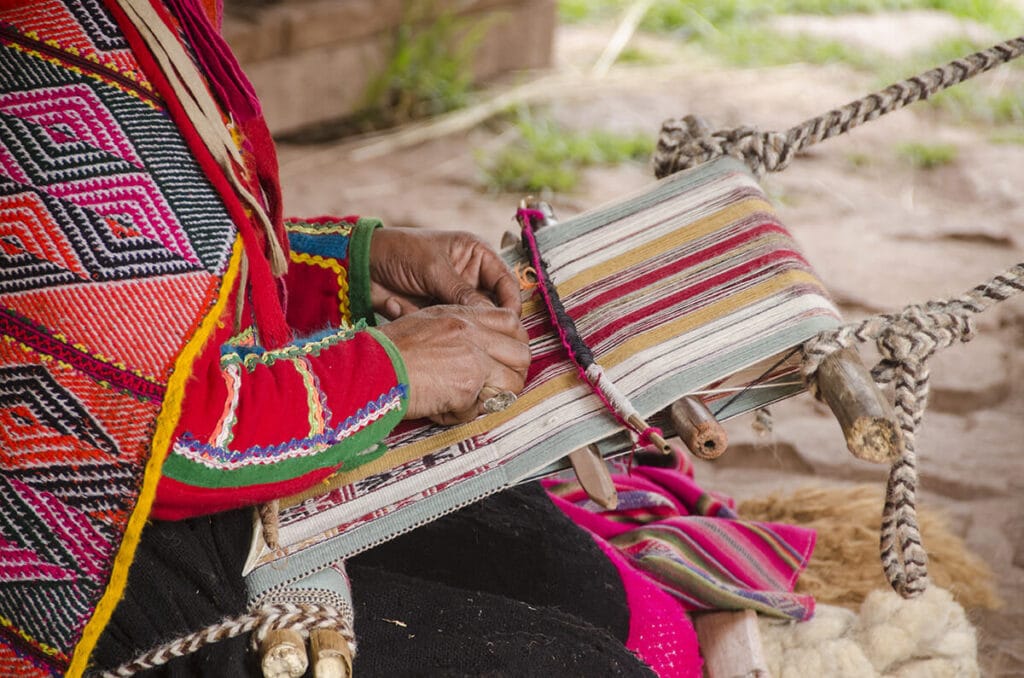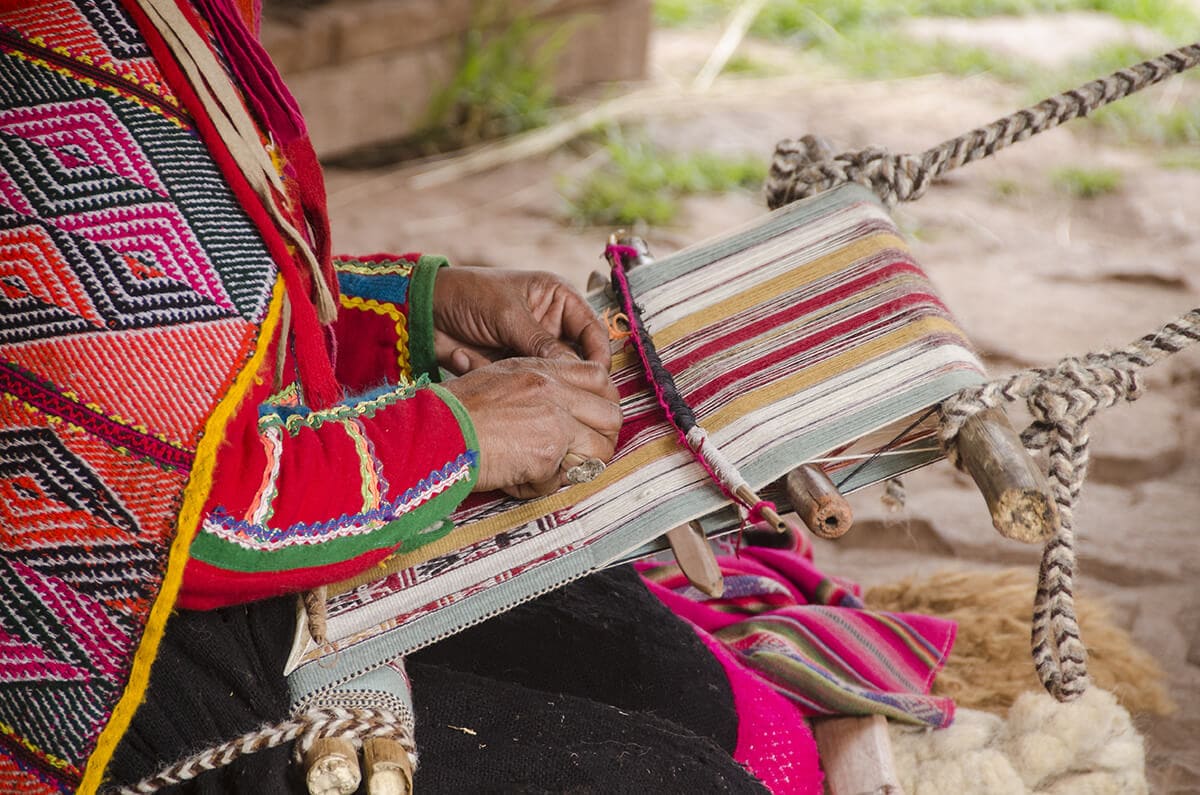 6. Participate in community events and projects
Another great way to support the local community and give back while traveling is attending and participating in community events.
My biggest tip when it comes to community involvement? Don't be afraid to get out of your comfort zone! When I was working on a farm in a small town in Costa Rica, I ran in a 5k race hosted by the community to raise funds for the local elementary school. Not only did it allow me to create deeper bonds with the community, it also gave me the chance to see parts of the area that I never would have otherwise explored – all while contributing to an incredible cause!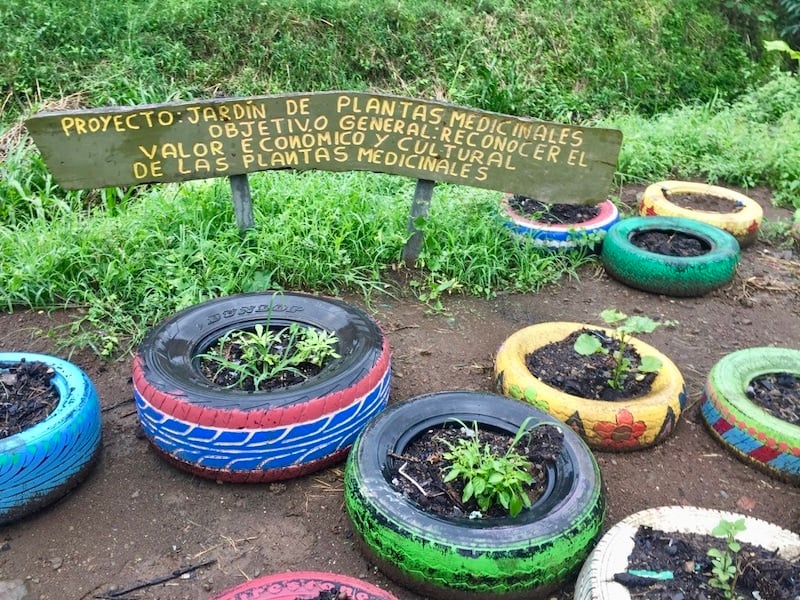 7. Visit local museums and cultural landmarks
Looking to bring a little culture into your itinerary? Try visiting local museums and historical sites for insight into a region's culture and an alluring glimpse into its past. Supporting these places also helps to preserve cultural heritage, which is increasingly important in today's ever-developing world.
To avoid tourist traffic, try to spend time at the less popular cultural landmarks that are off the beaten path. Most museums and historical sites also provide ways for visitors to make donations, so if you have a little cash to spare, this is a great place to contribute!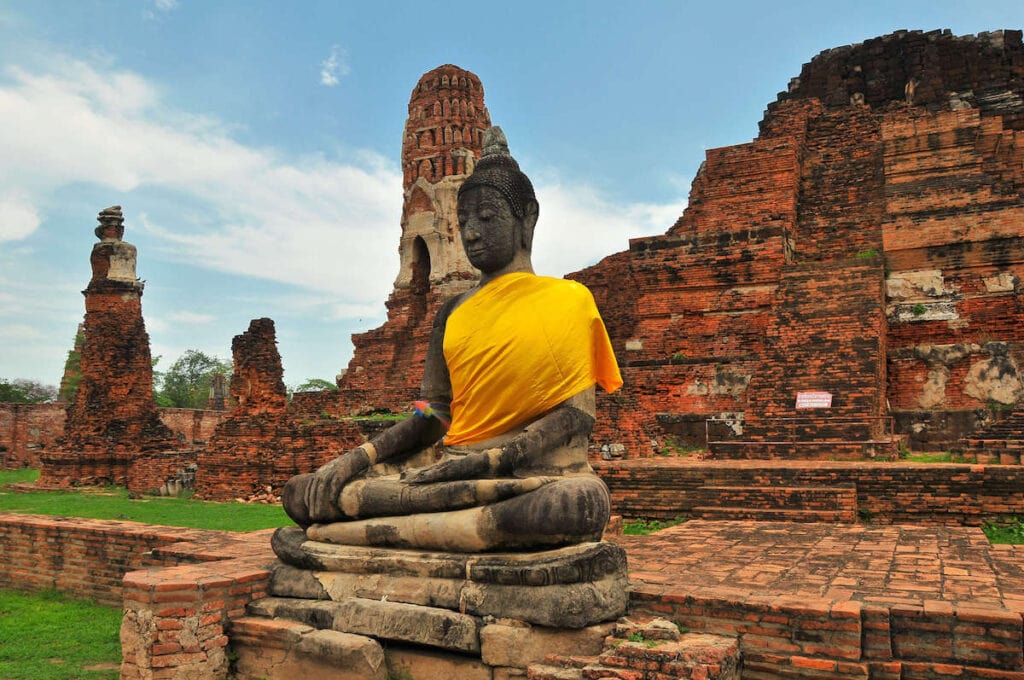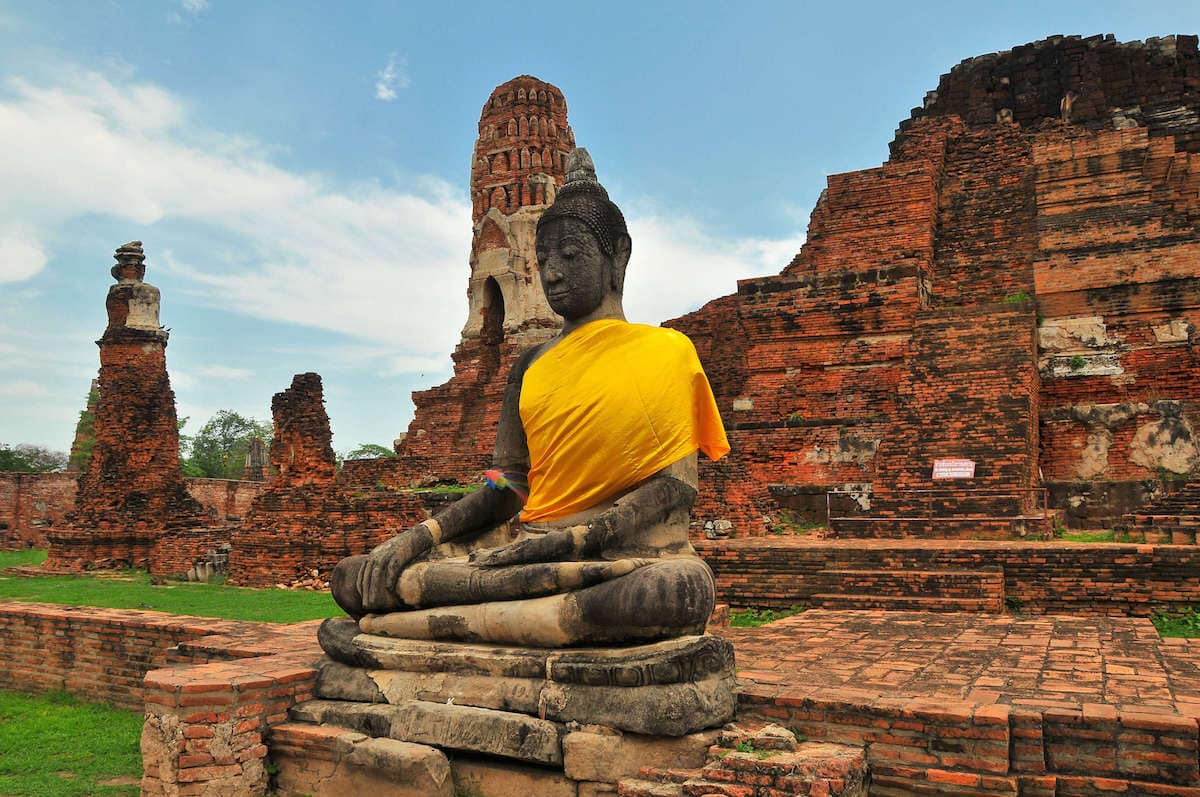 ---
8. Volunteer your time
Want to give back but your travel budget is limited? Volunteering is an easy and virtually free way to give back while traveling no matter what skills you bring to the table. From language lessons to childcare to home improvement projects, there's almost always a way to contribute your talents to local needs.
Stop by a local organization or charity to explore volunteer opportunities or to browse job boards. Remember that locally-owned hotel you booked? It can be another great place to learn about ways to volunteer!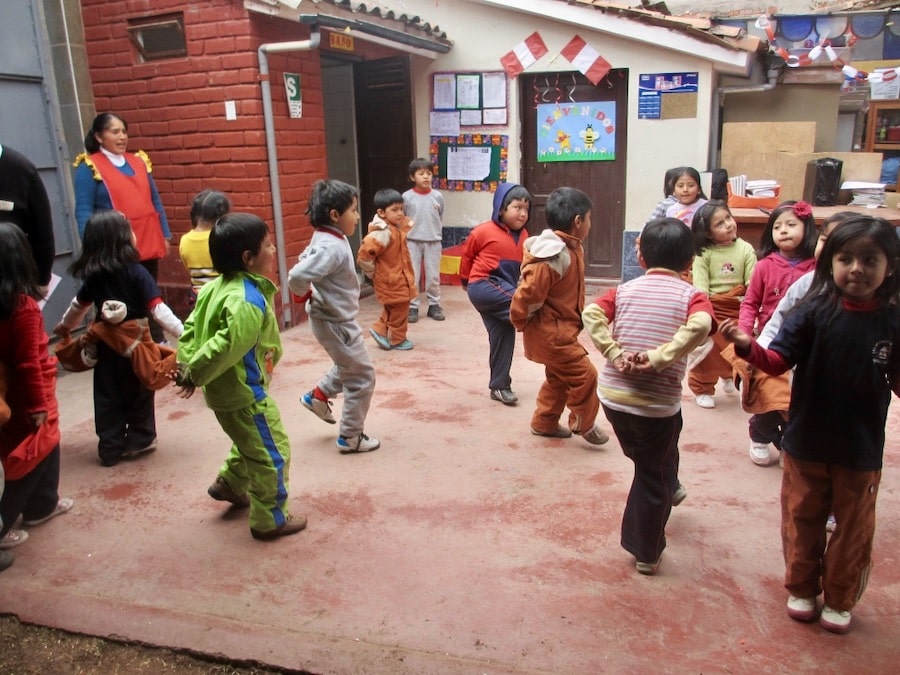 9. Support local conservation efforts
It's no secret that travel can result in a sizable environmental footprint. Fortunately, there are so many ways to balance our impact by getting involved with outdoor projects and initiatives.
Projects will differ depending on where you travel but outdoor projects can include beach clean ups, wildlife rescue missions, and community garden projects. By getting outside, getting active, and maybe even getting our hands a little dirty, we can do our part to take care of both the local environment and the local community.
If you're specifically interested in farm work, Worldwide Opportunities on Organic Farms, (WWOOF for short) is a great organization that matches global farmers with responsible, eco-minded travelers.
If you're traveling around the US and want to volunteer with trail building and maintenance, check out these 10 Volunteer Trail Organizations.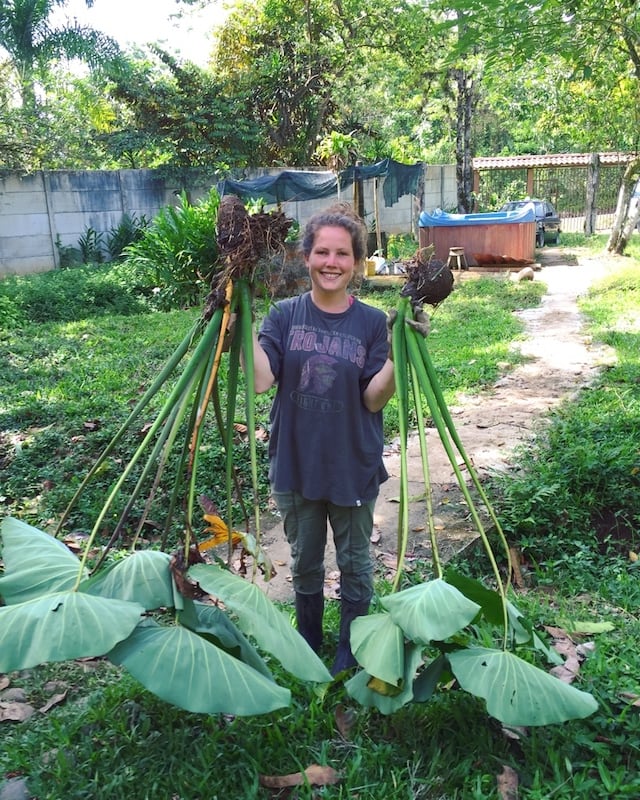 10. Donate to local organizations
Last, but certainly not least, donating directly to local organizations is an incredible way to make your positive impact last. Perhaps you connected with a cause during your trip or maybe you learned about different ways to help since returning home. Either way, supporting local organizations from afar goes a long way to ensure the health of local communities for years to come and every bit helps.
The best way to ensure your funds are ending up in the hands of the local community is to connect with a locally run organization during your trip. The locals know where help is needed better than anyone, so it's almost always best to follow the lead of locally run organizations and charities.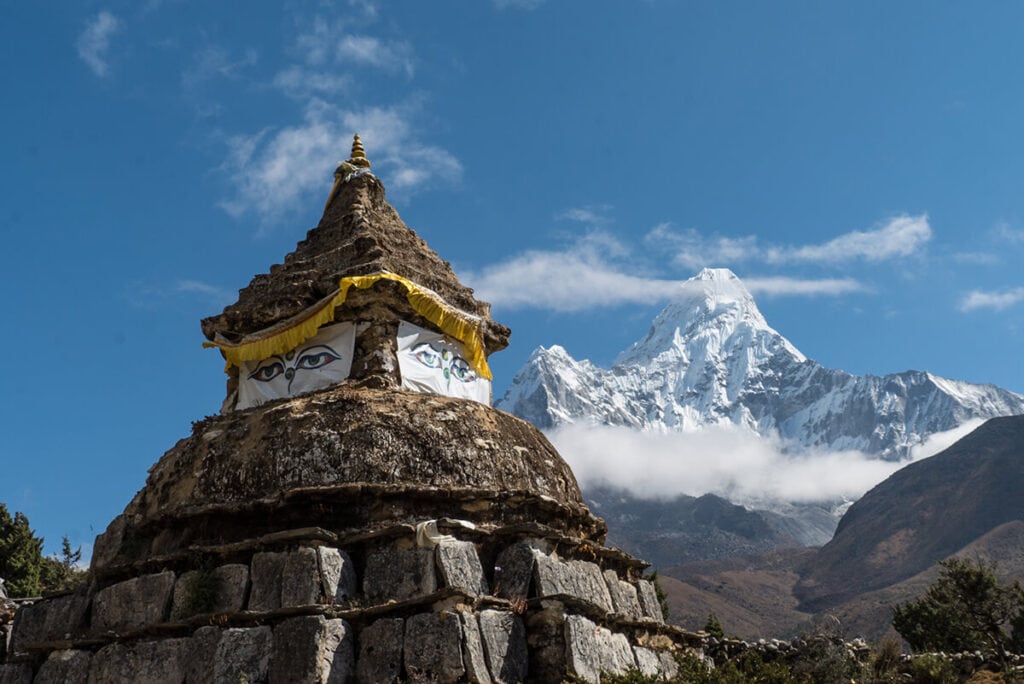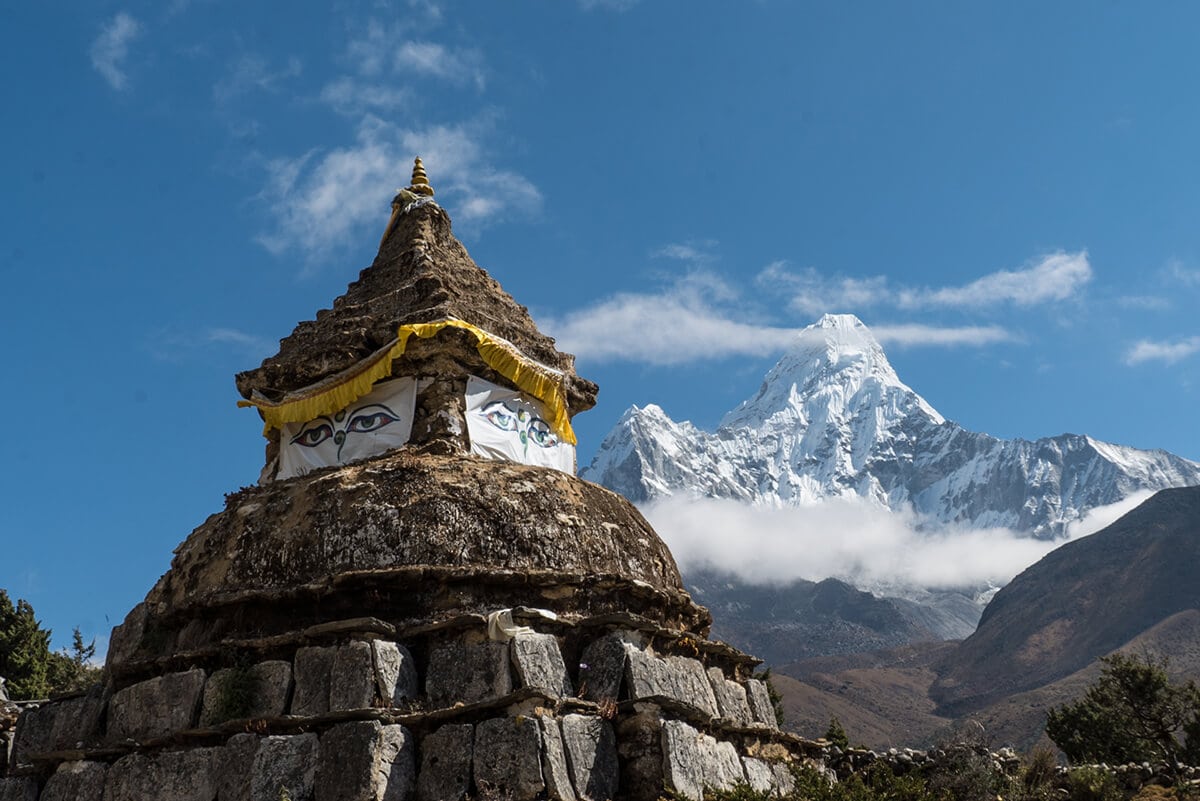 ---
This year has been exceptionally hard for the travel industry as a whole, but local communities have often fared the worst from an unpredictable year of closures and uncertainty. However, as the world slowly starts to open back up to travel, hopefully, these tips have shown you that giving back to local communities while traveling can be easy.
Keep these tips in mind during your next adventure and let's all do our part as responsible travelers to do what we can to make a positive impact!
What are your favorite ways to give back to the local community while traveling? Is there anything I missed? Share your experience in the comments below!