Review: Gear Aid ARC Light & Power Station
There's a ton of different lanterns and lights out there for car camping, and for most of them there's nothing that really distinguishes one product from the next. As long as it provides ample light for cooking and hanging out, it's doing its job. So when Gear Aid sent me the Gear Aid Arc Light and Power Station, I wasn't expecting more than a standard camp light.
I recently took the Gear Aid Arc Light down to Escalante to give it a good test run, and as it turns out, this new hands-free camp light has a bunch of features that make it stand out above the rest. In this blog post, I review the Gear Air Arc Light and share what about it makes it the only camp light you'll ever need.
Arc Light Design
I'm hard on my gear, so durability is really important. If I'm going to spend money on something, I want to make sure it's going to last. On handling this 1 pound light, you can tell this thing can take a beating. It's also waterproof, so you can use it in the rain, when many other lights would need to be put away or be ruined.  It's slightly bigger than my two palms, making it a compact car camping accessory.
The buttons are very simple on the back. There's an on/off button, up and down arrows to increase or decrease the intensity, and a button to adjust the light temperature.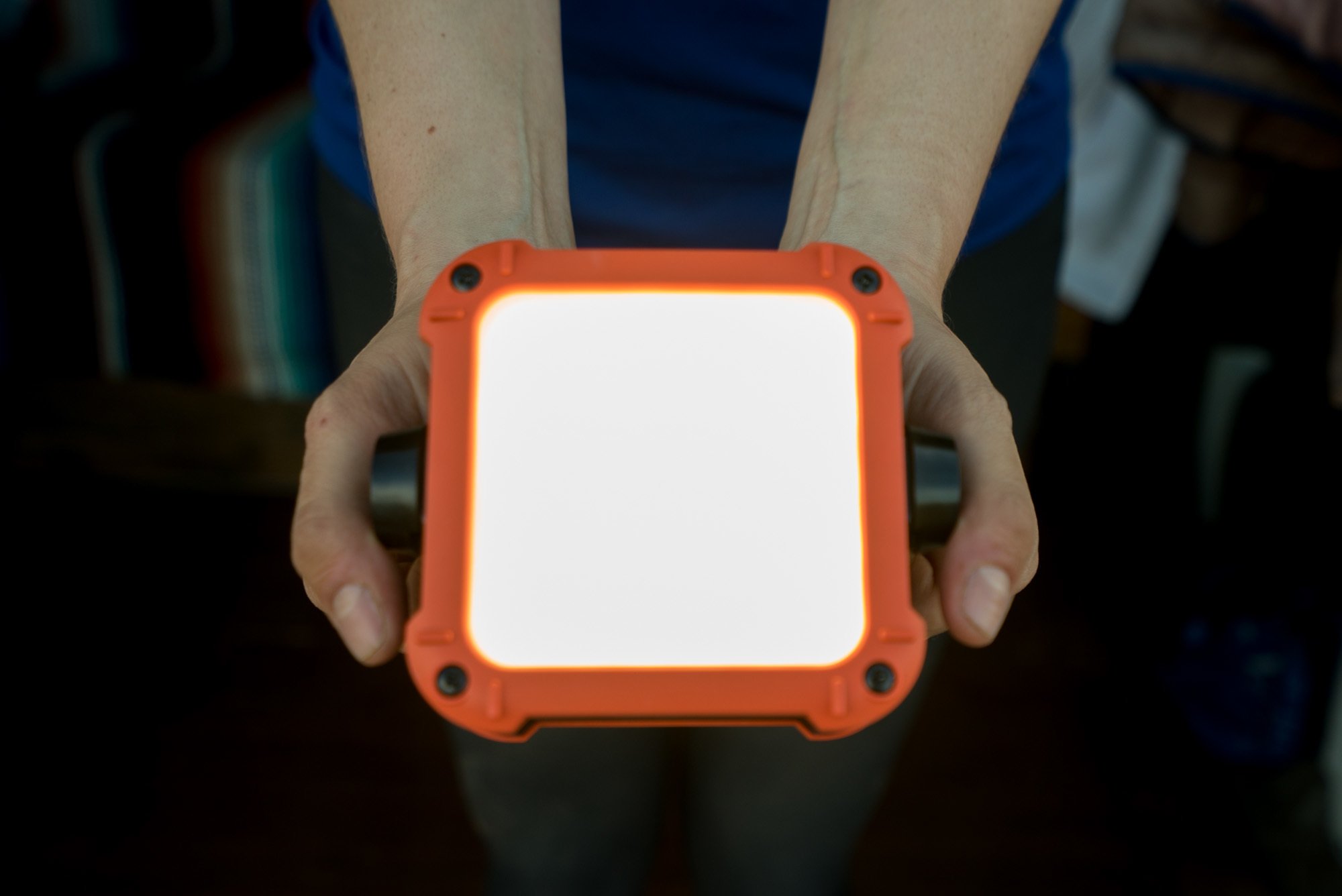 Arc Light Settings
The Gear Aid Arc Light consists of 60 separate LED lights and has 10 different brightness settings, varying from a soft glow to a full blown 180 degree beam that will light up your whole campsite to the point where no one needs a headlamp.
In addition to the maximum 320 lumens, what makes this light really cool is that it has three different temperature settings. The first is a yellowish light that creates a warm atmosphere for hanging out. The second is a neutral color that works well for setting up your tent or starting the fire, and the third is a cool blueish tone that allows you to see details, like whether the chicken on the grill is fully cooked.  The light comes with a little white bag that you can use as a diffuser if you want the beam to act more like a soft lantern, when sitting in your tent for example.
The light also has an SOS feature. You hold the temperature button down for 3 seconds until it starts flashing an SOS signal pattern. Hopefully you never have to use this, but in an emergency situation, it's a nice additional safety feature to have.

Arc Light Mounts
The Arc Light mounting system makes this light completely hands-free. It also eliminates the need to wear a headlamp around camp, meaning you don't have to deal with annoying bugs swarming your headlamp.
The Arc Light comes with a kick stand, so you can set it on a table and point it in the direction you want to light up, or you can use one of the mounts Gear Aid makes. The collection of mounts includes magnet, clamp, and suction cup mounts, and they even make a GoPro adapter that allows you to attach it to any GoPro mount.
The Gear Aid mount that was super useful for me was the magnet mount. This allowed me to easily attach the light to the outside of my Sprinter Van, and the ball and socket design means you can quickly adjust the direction of the light.
While the mounts are simple to use, I did find the mounts themselves to be slightly clunky, but not so much that it would deter me from using it. I think the key is finding the one or two mounts that work best for you and storing them in the diffuser bag that comes with the light.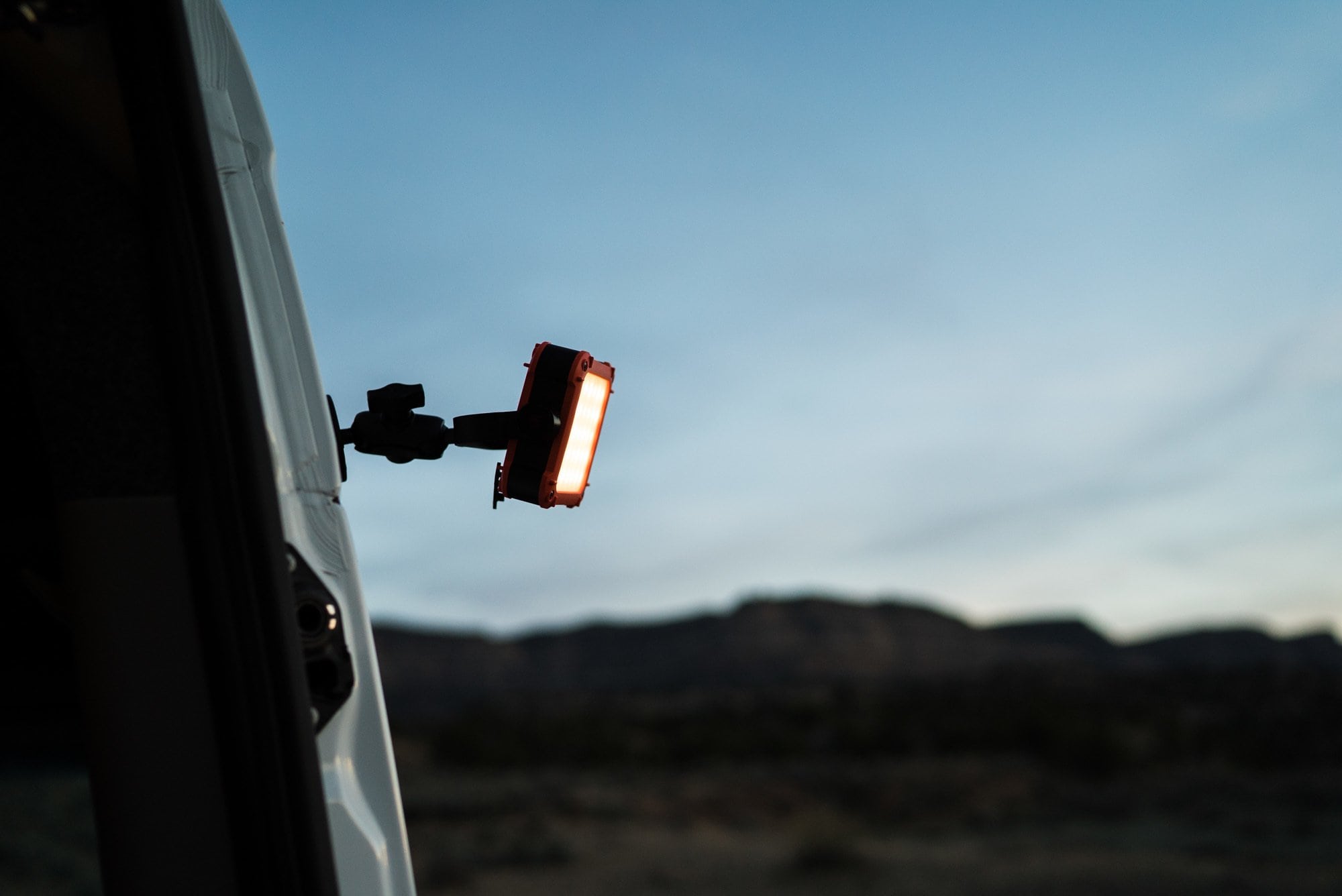 Arc Light Charging Station
The Arc Light isn't just a light. It also doubles as a charging station. You can charge your iPhone, your GoPro…basically anything that can charge by USB. You just plug your device into the back of the light and it juices it up. This is super handy if you are car camping for a weekend and don't have a solar panel or any other way to charge your devices. According to Gear Aid, the Arc Light can charge an iPhone up to 5 times. I tested it by charging my iPhone once and my GoPro Karma Grip, and I still had plenty of battery to light up my campsite.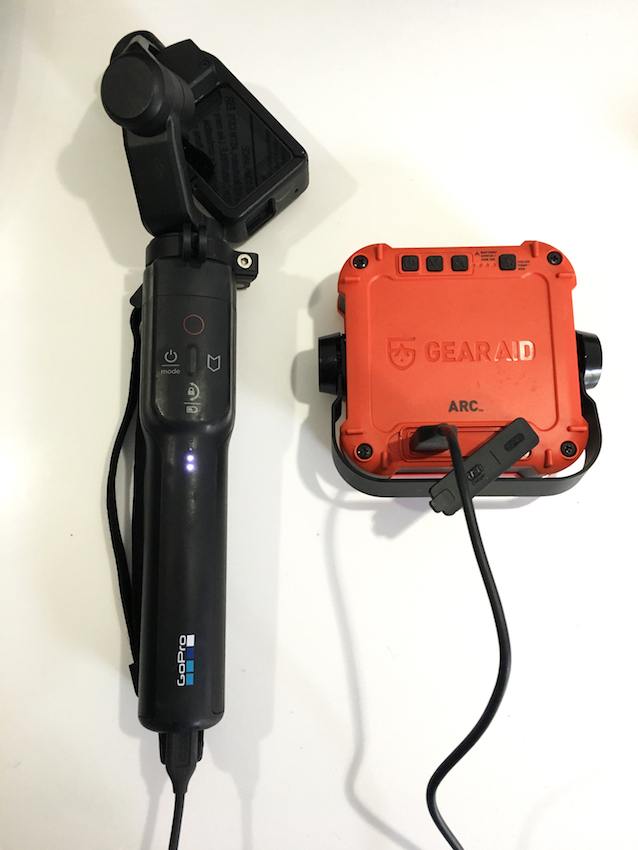 Overall, I'm really impressed with the Gear Aid Arc Light and its versatility. It's the perfect accessory to add to your car camping gear kit, especially if you are car camping with a big group of friends.
If you are interested in the Gear Aid Arc Light, you can check it out on Gear Aid's Website or Amazon.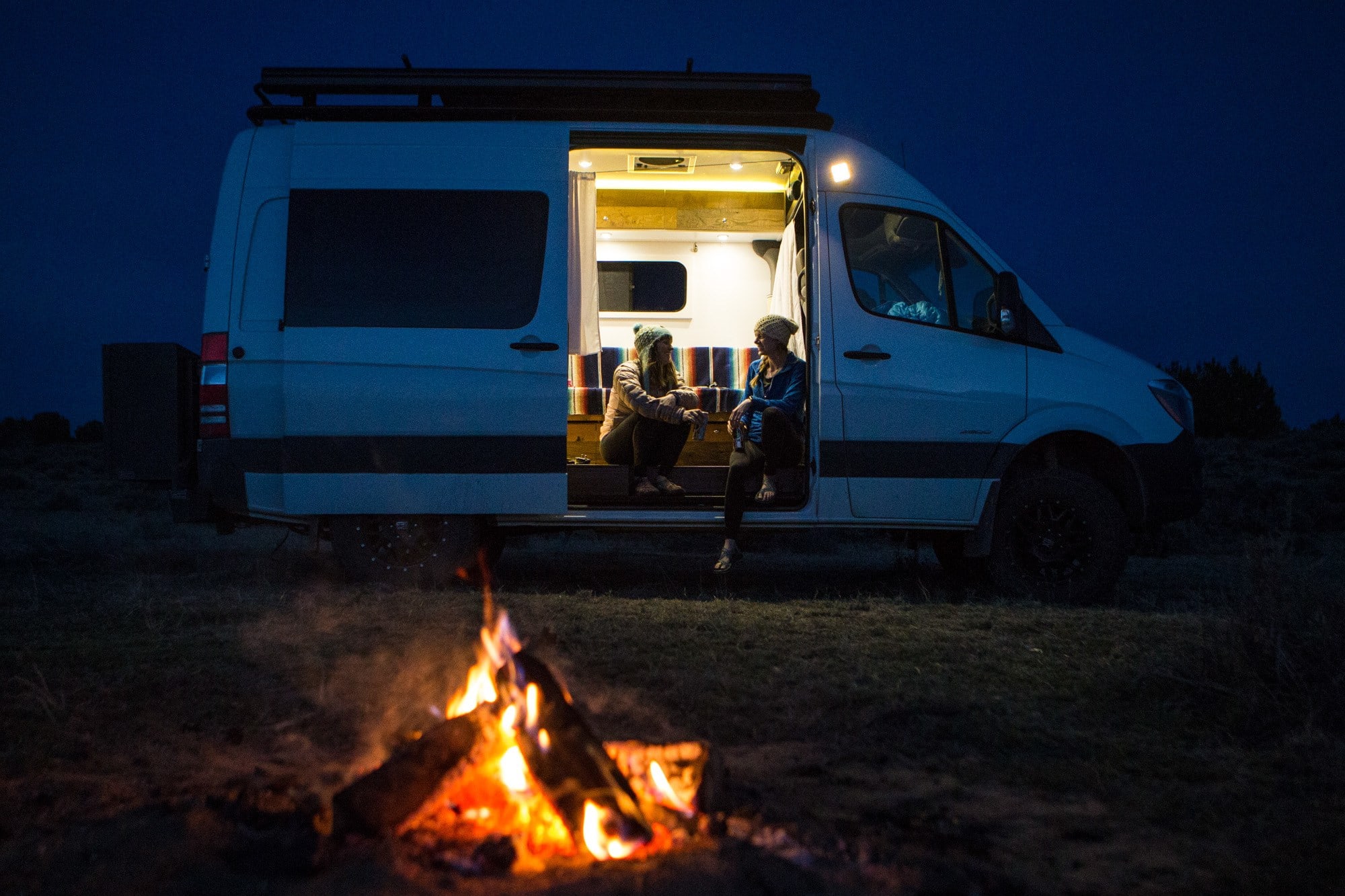 DO YOU HAVE QUESTIONS ABOUT THE GEAR AID ARC LIGHT? LEAVE A COMMENT BELOW, TWEET ME, OR WRITE ME A POST ON FACEBOOK. 

Disclosure: This post was sponsored by Gear Aid. As always, all opinions and words are my own, and your trust remains my highest priority. For more information on my sponsored post policy, see this page.