6 Easy Overnight River Rafting Trips in the Western US
Here are 6 easy overnight river rafting trips with gorgeous scenery, gentle rapids, & awesome camping.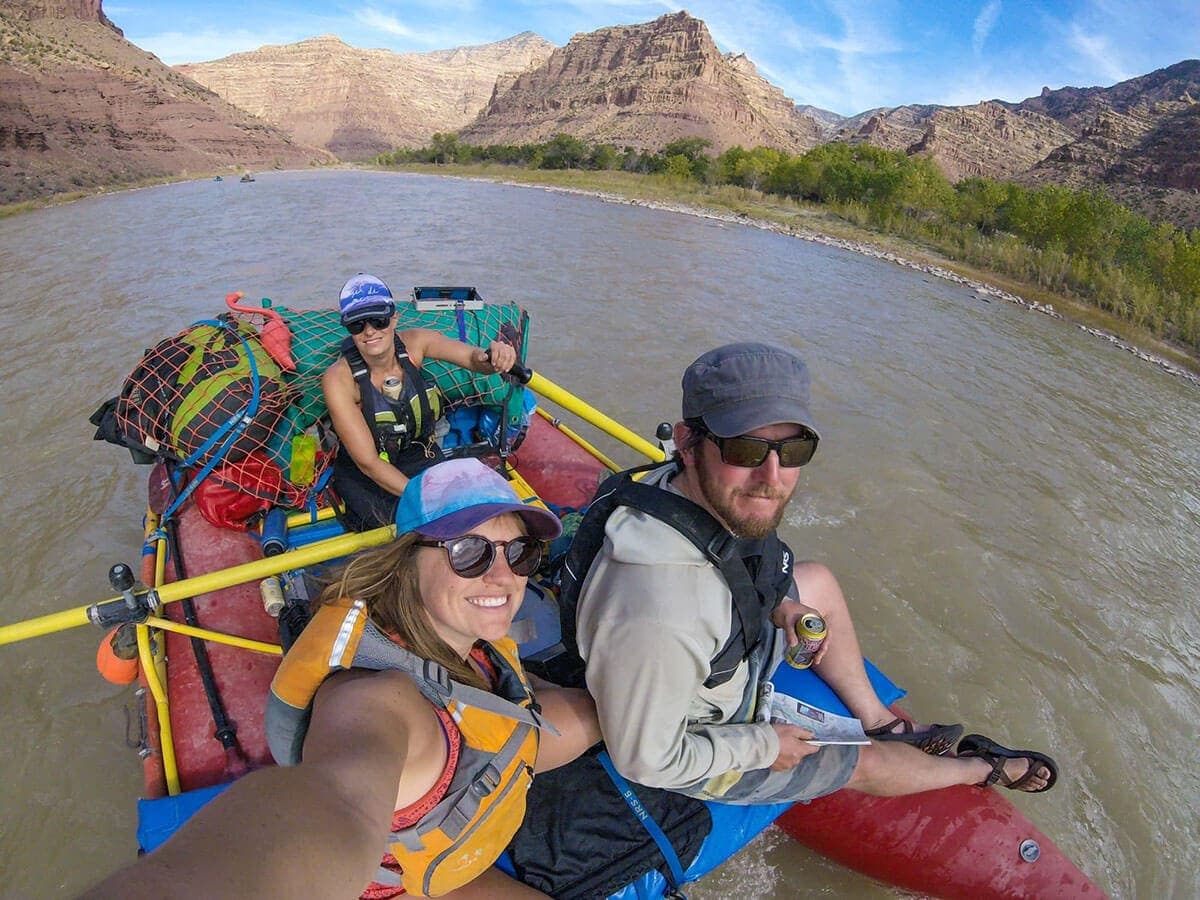 There is no outdoor experience like an overnight rafting trip. You spend your days swimming, floating, and soaking in the scenery. Then at night, you get to sit around the campfire, eat delicious food, share stories, and stargaze on remote riverbanks with (typically) no one else in sight. If you've done day river trips and are looking to extend your time on the water to multi-day rafting trips, we've got you covered.
While a dose of rapids and whitewater is always fun, it can be intimidating (and dangerous) if you don't have a lot of experience behind the oars. We focus on more mellow and scenic overnight rafting trips in this post to ensure you have equal parts relaxation, exploration, and adventure. Many overnight rafting trips can be done with different types of watercraft, but if you are planning to kayak, read our beginners kayaking guide here.
Here's our list of easy overnight rafting trips out West that are packed with gorgeous scenery and plenty of flat water to get comfortable.
Important Reminder: As outdoor recreationists, it's our responsibility to know how to recreate responsibly on the water whether we're kayaking, paddleboarding, canoeing, rafting, or boating. Learn how to prevent the spread of aquatic invasive species with 3 easy steps that have a huge impact on our ecosystems.
Easy Multi-Day Rafting Trips
Labyrinth Canyon (Utah)
Desert beaches, a mellow meandering river, and quintessential southern Utah canyon landscapes – that's what you'll get during an overnight rafting trip through Utah's Labyrinth Canyon. Starting in Green River, Utah, and ending at Mineral Bottom in Canyonlands National Park, three to four days are needed to cover this 68-mile section of the Green River. This easy float can be done in any kind of boat and chances are you'll have most of the river to yourself. While this overnight river trip is a little logistically challenging due to car shuttles, getting a permit is easy, and there are a number of outfitters in Moab who rent boats and can help organize transportation. I've done this river trip twice and wrote a detailed guide (linked above). For updated permit information, be sure to check the Labyrinth Canyon page of Recreation.gov.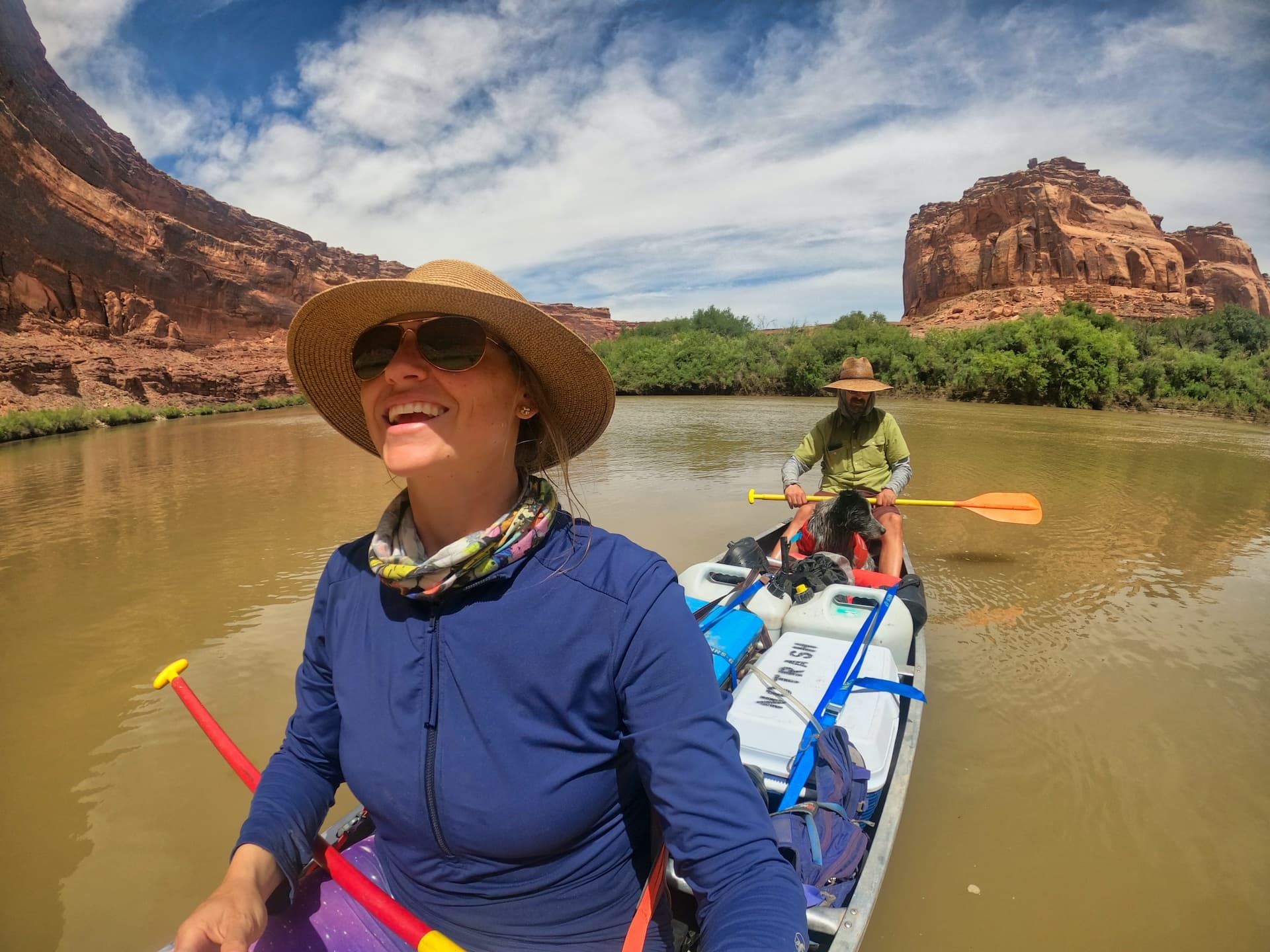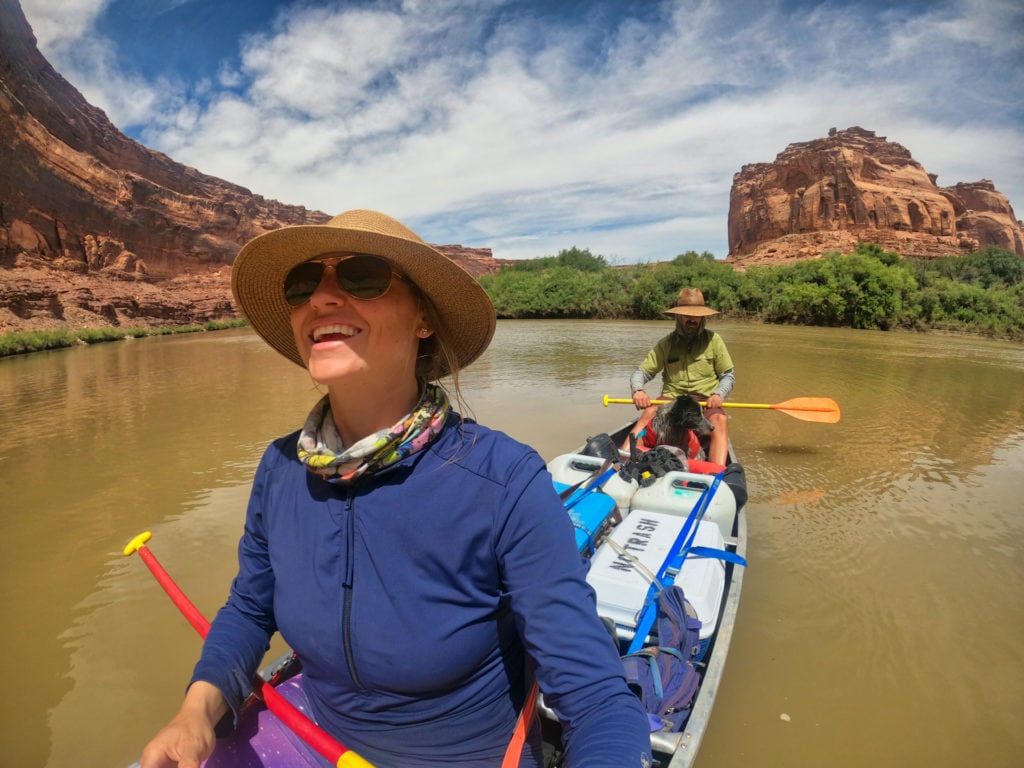 Black Canyon (Nevada)
The Black Canyon Water Trail is a 12 mile stretch of flatwater on the Colorado River that starts just below Hoover Dam, less than an hour away from the Las Vegas strip. Although Black Canyon extends further, most people only paddle the first 12 miles and pull out at Willow Beach, AZ. The Black Canyon can be done as a day trip, but to experience the best of this canyon, you really need to do an overnight river trip. Early summer is the best time to paddle Black Canyon as the water is a consistent 53 degrees year-round – perfect for cooling off in the summer heat. Camping is done on the sandy riverbanks, and mere steps from your tent are some of the state's best hot springs, including Arizona Hot Springs and Gold Strike Hot Springs. For more information on permits, boats, and the hot springs, visit my guide linked above and check out the official National Park Service page on the Black Canyon National Water Trail for the latest updates.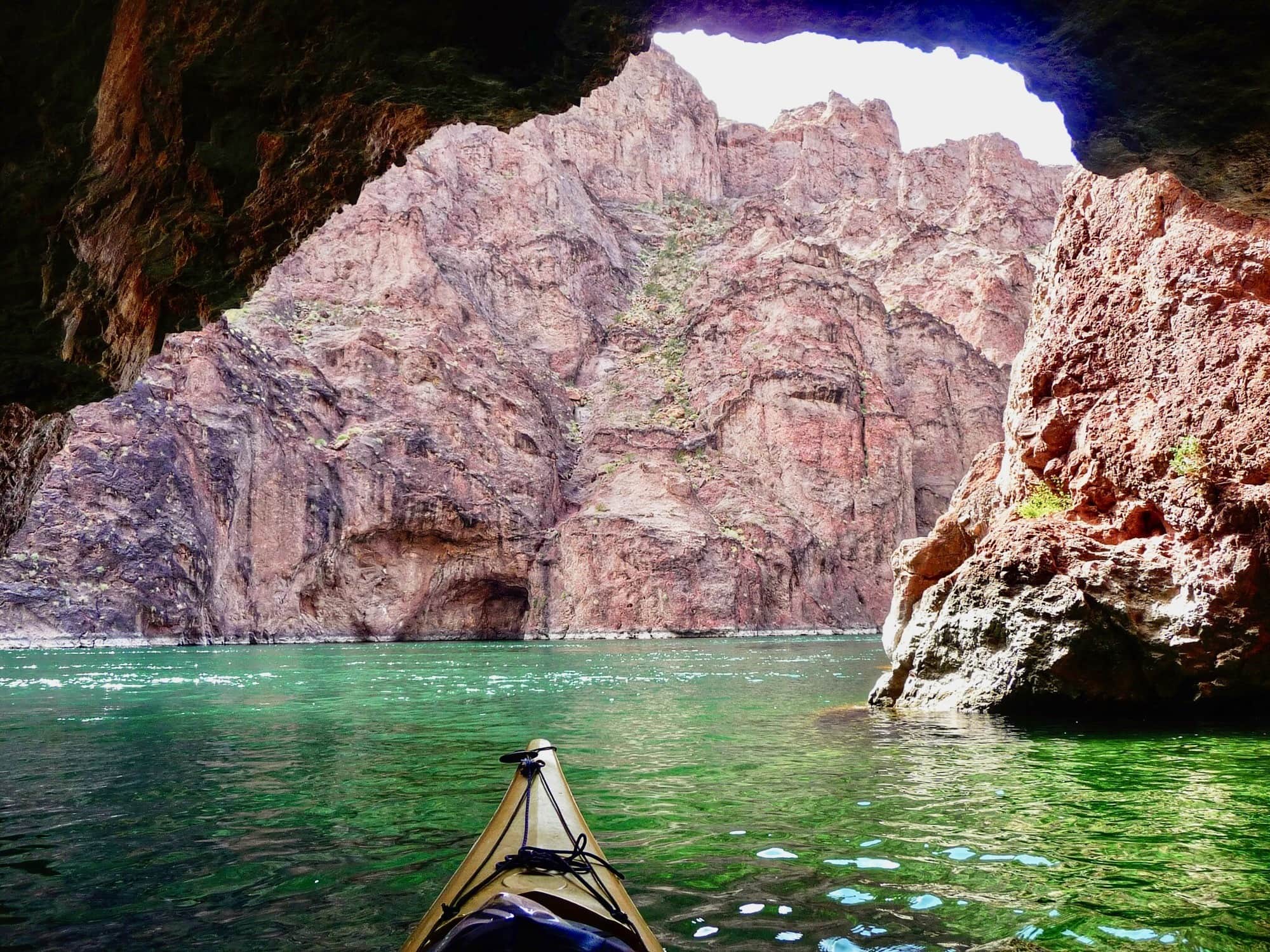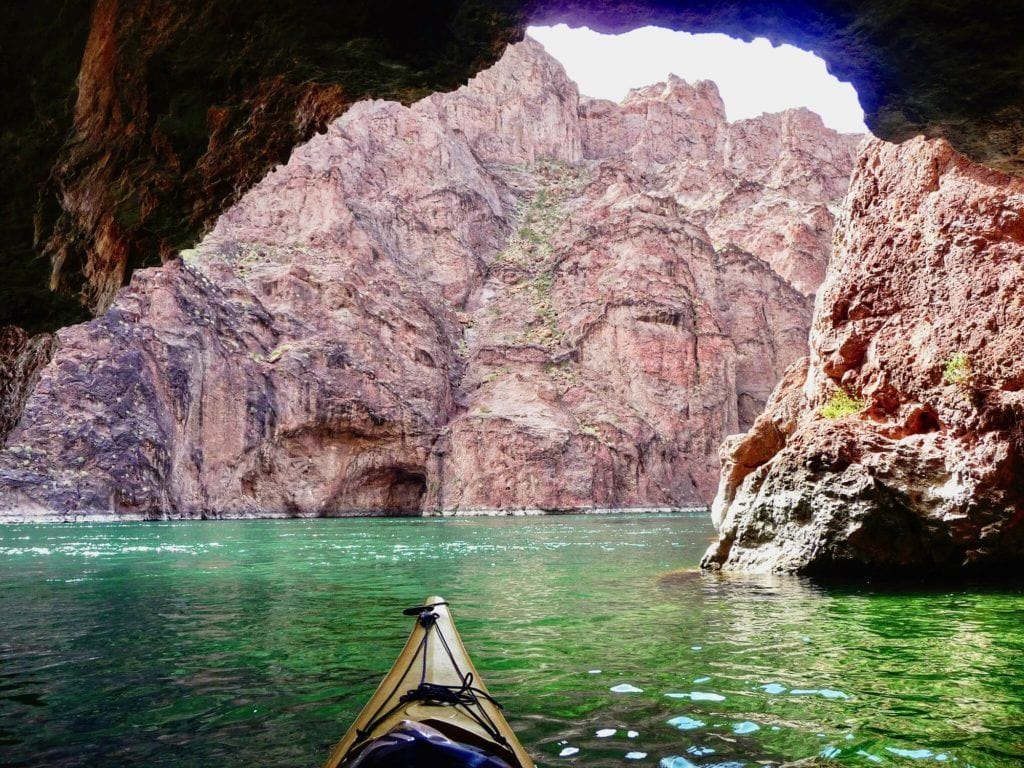 Rio Chama (New Mexico)
The most popular overnight river trip on Northern New Mexico's Rio Chama River is a 31-mile section through the 1,500 foot deep Chama Canyon. Best enjoyed in an inflatable kayak over 2-3 days, the Rio Chama offers isolated beach camping among rugged sandstone cliffs, dense forests of ponderosa pine, and just enough excitement with its mild class II-III rapids. Overnight rafting trips begin just below the El Vado Dam, and permits are issued by the Bureau of Land Management through a competitive lottery for peak season (April 15-September 15). For more information, see the official BLM page for Rio Chama. If you have trouble getting a permit or want to go on a guided trip, check out New Mexico River Adventures, who are authorized to run private trips on the Rio Chama.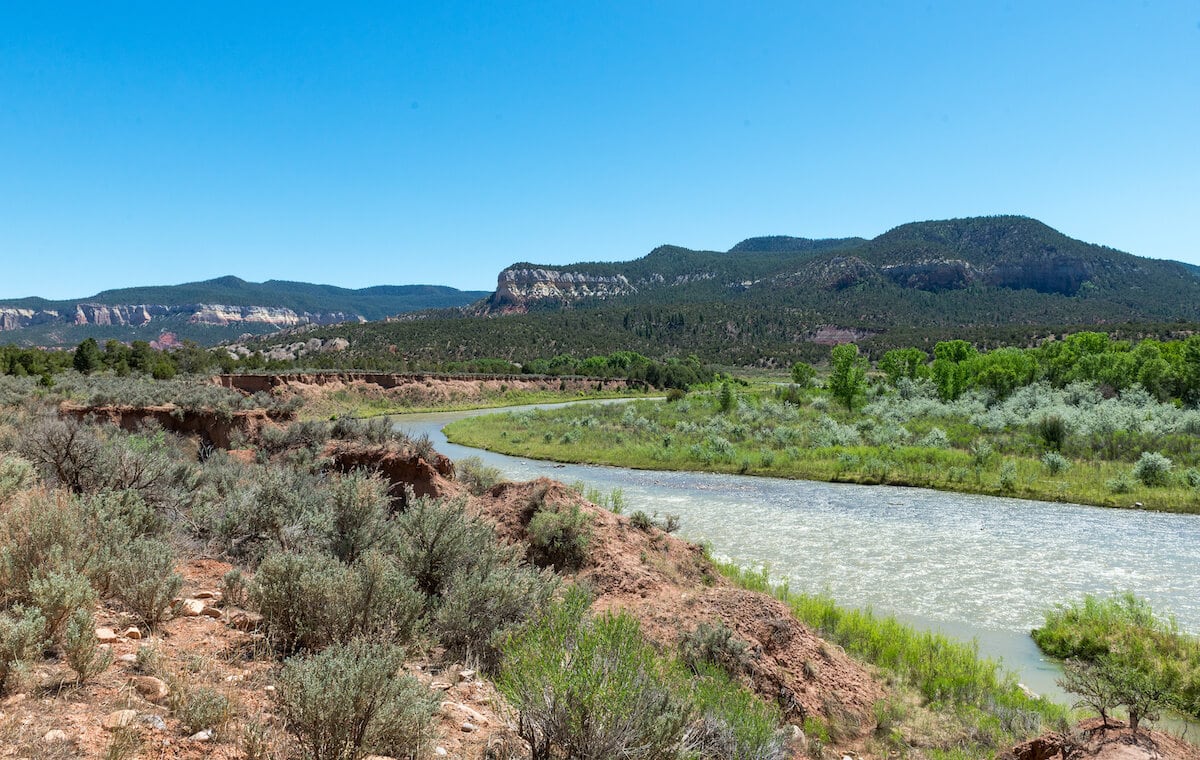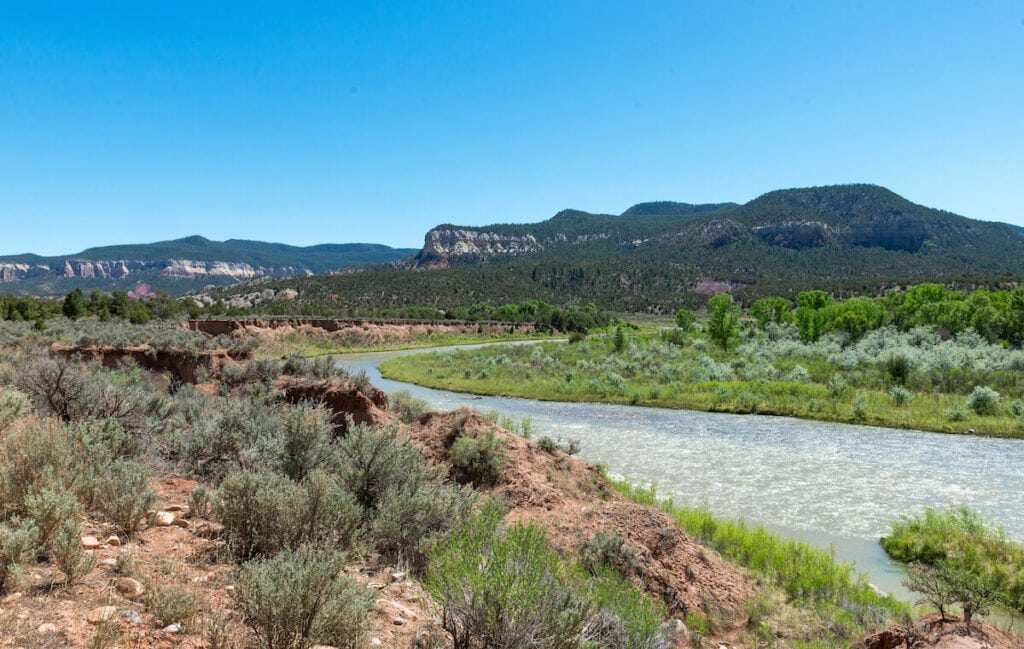 Lower Gunnison River (Colorado)
While the Gunnison River in Colorado is known for big water, the 26-mile section from Escalante to Whitewater through the Dominguez Canyon Wilderness is perfect for a multi-day rafting trip. Featuring mild Class I and II rapids, this leisurely portion of the Lower Gunnison can be done in almost any kind of boat, including rafts and inflatable kayaks. In addition to the high-desert slickrock landscapes, the Lower Gunnison also has a number of awesome side hikes to waterfalls and petroglyphs and offers scenic riverside camping. The put-in is located 45 miles from Grand Junction, and no advanced permits are required. The river season runs from April through October, although streamflows early in the season are cold and fast – best suited for rafters. Later in the season is best for people looking for calmer water. For more information, visit the BLM's Lower Gunnison River website.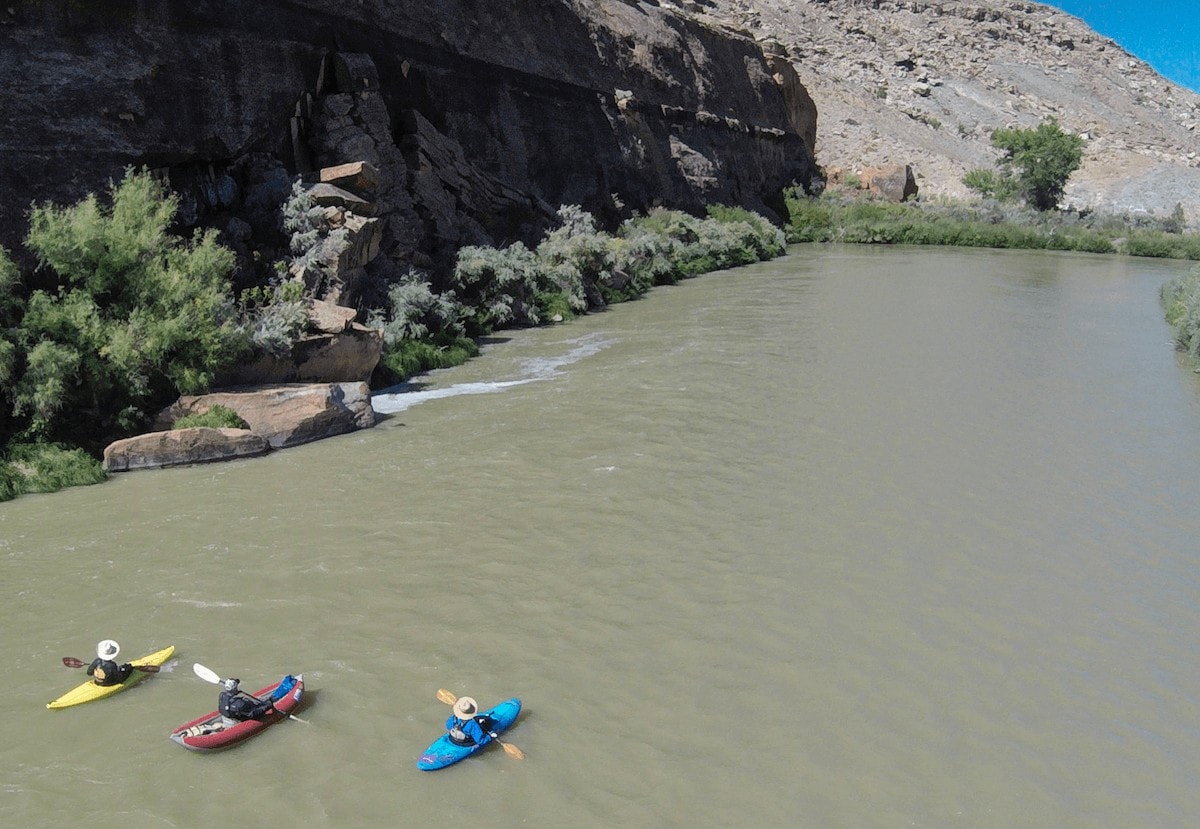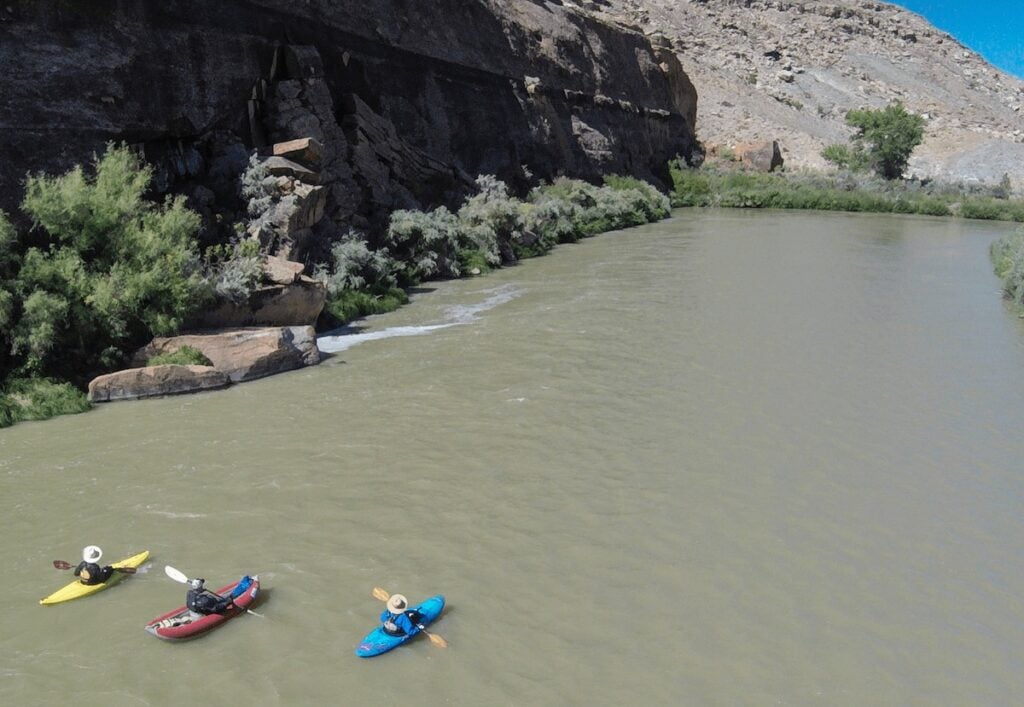 South Fork of the Snake River (Idaho)
The canyon section on the South Fork of the Snake River between the Conant Boat Ramp in Swan Valley and the Byington takeout in Heise, Idaho offers some of the best trout fishing in the country. And with soaring bald eagles, giant moose, cottonwood groves, and Idaho's rugged mountains, a two-day, 25-mile overnight river trip is the best way to experience it. While this section is very popular for daytime anglers, it sees very few overnight boaters, meaning you can expect solitude at the designated camping areas spread through the canyon.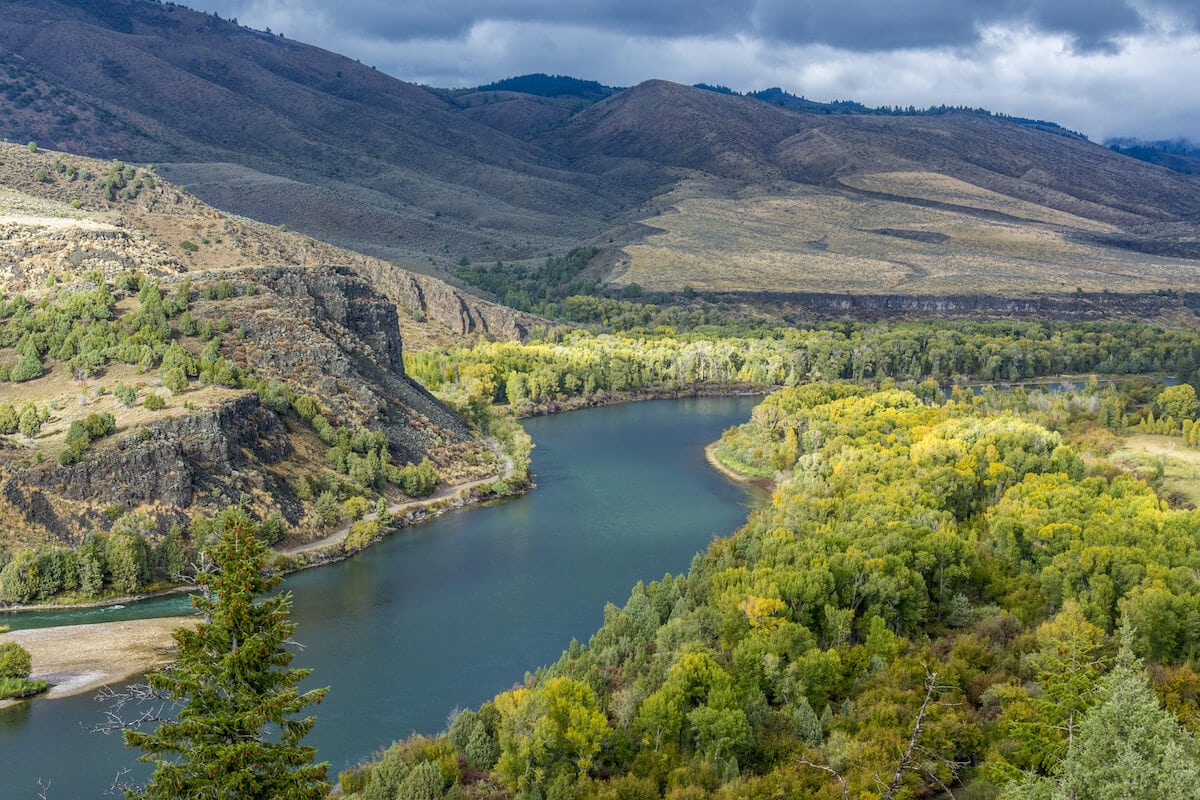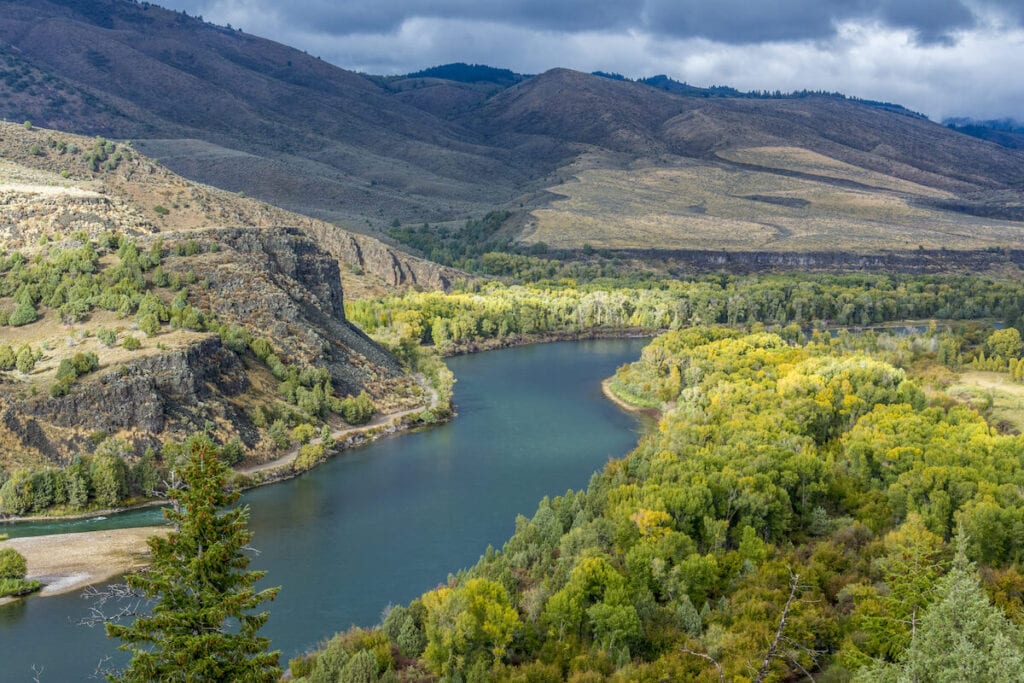 Ruby-Horsethief Canyon (Colorado)
The Ruby-Horsethief section of the Colorado River stretches 25 miles from Lomo, Colorado to Westwater, Utah, and is perfect for an easy overnight rafting trip. It is mostly flat water with a small section of Class I/II rapids, and has many day hiking opportunities along the water. You will be surrounded by beautiful red rock canyons and amazing wildlife, including blue herons, bald eagles, peregrine falcons, and desert bighorn sheep. Permits are required year-round to paddle Ruby-Horsethief Canyon and are available on a rolling basis, 60 days in advance of your trip.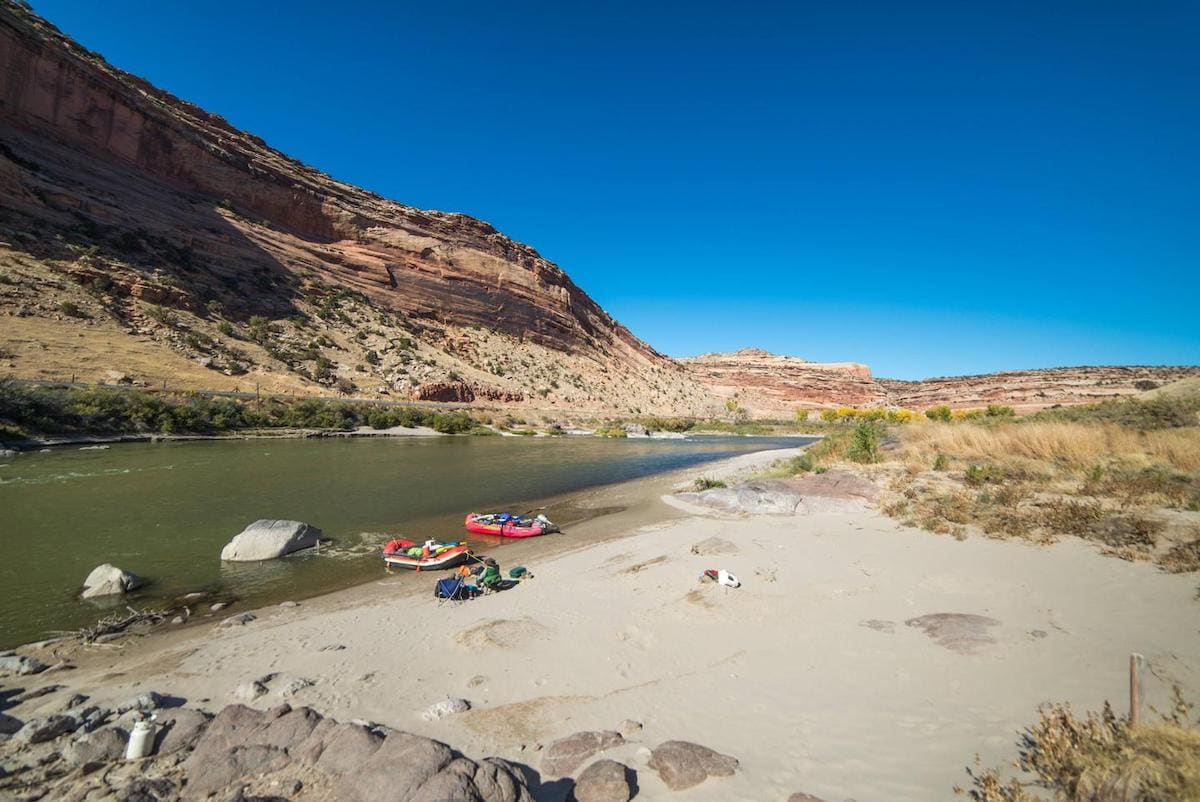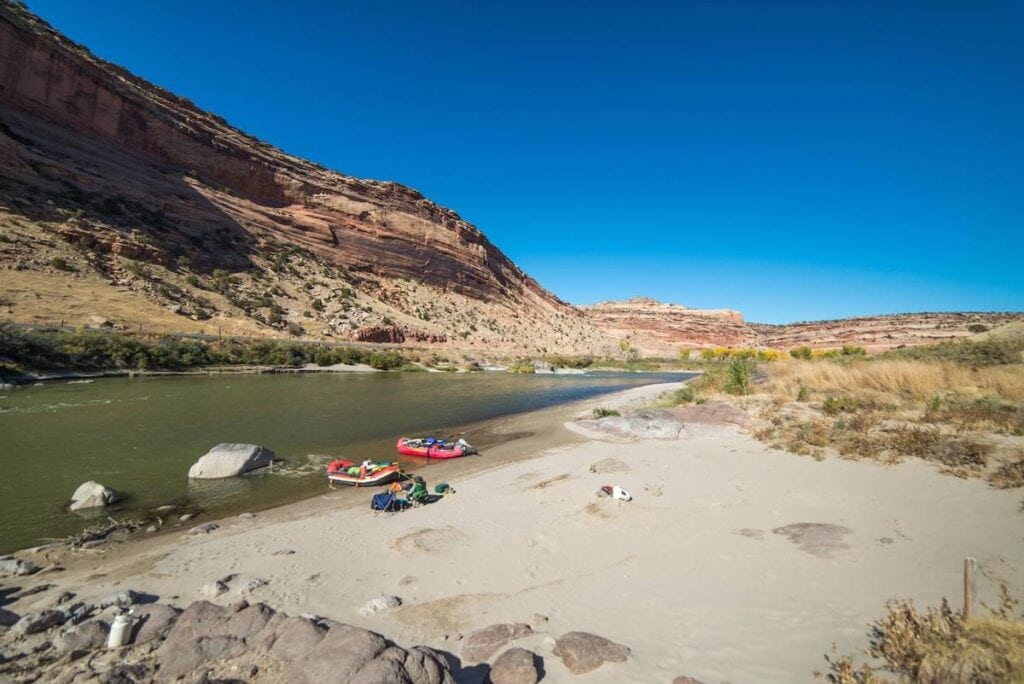 Are you planning an overnight rafting trip or have you been on one? If so, what rivers would you add? Leave us a comment below!