While you always need to remember to stay hydrated on your adventures, sometimes you want a little nightcap on the trail. That delicious evening drink can help you unwind and soothe those sore muscles after a hard days work. But the problem is that you don't want to sacrifice too much weight just to get your drink on, so you need to choose your backpacking cocktail recipes wisely.
On a recent backpacking trip, I tested out some new cocktail formulas, and I think I've finally nailed it. Here's my three favorite super easy (and lightweight) backpacking cocktail recipes that can help spice up your next night under the stars.
Looking for some no-hassle backpacking meals to go along with that beverage? Check out my post Simple Backpacking Food Ideas. 
Pina-Coloda
Transport yourself to the tropics with this deliciously fruity trail concoction. Mix a bit of rum and water with about 1/2 a packet of coconut-pineapple powdered drink mix (to taste). The pineapple-coconut mix can usually be found near the Crystal Light in the grocery store. The Krogers brand is particularly tasty, is packed with potassium, and blends well with even the cheapest of rum.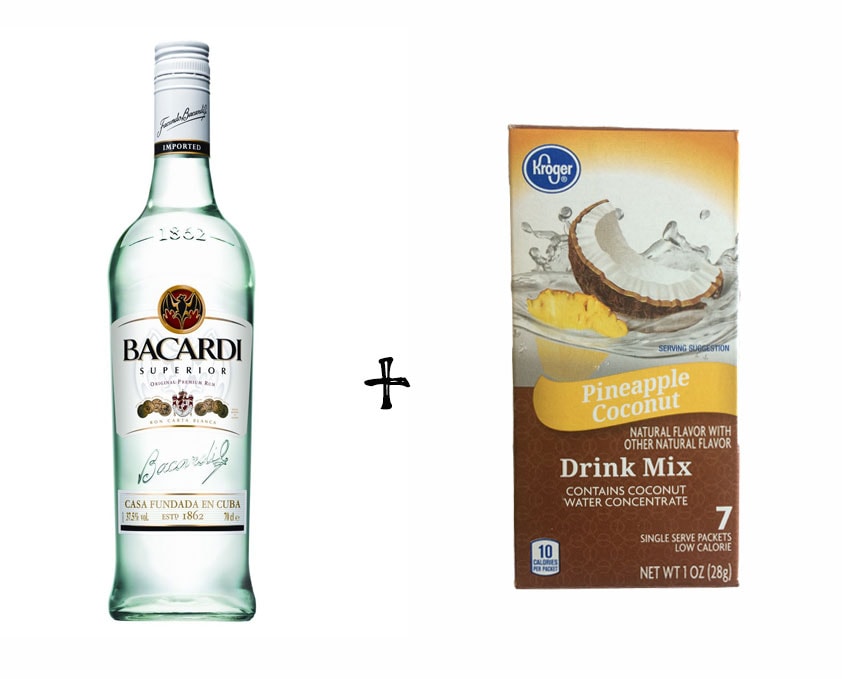 Bourbon – Hot Apple Cider
Bourbon and hot apple cider is hands down my favorite backpacking cocktail for those cold nights or for swapping stories around the fire. All you need is a backpacking stove to boil some water, some instant hot apple cider packets, and your favorite bourbon, rye, or whiskey. One apple cider packet makes one 8-oz cocktail.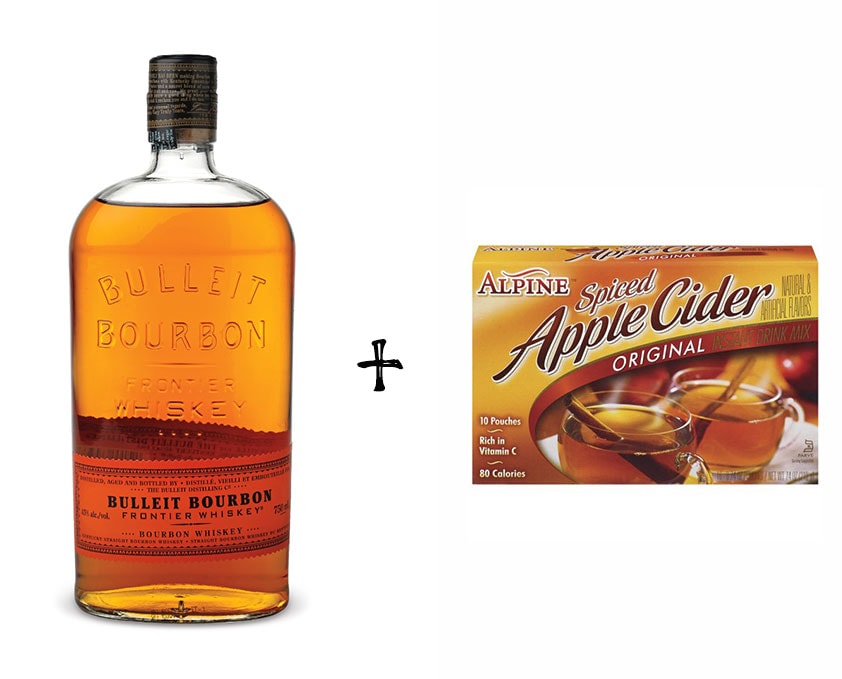 Vodka-Lemonade
Crystal Light lemonade mixed with vodka makes for a tart and refreshing trail libation. The Crystal Light also goes a very long way, helping cut down on weight. One packet is usually good for 2-3 average sized cocktails. Any kind of vodka will do, but I find Svedka to be excellent value.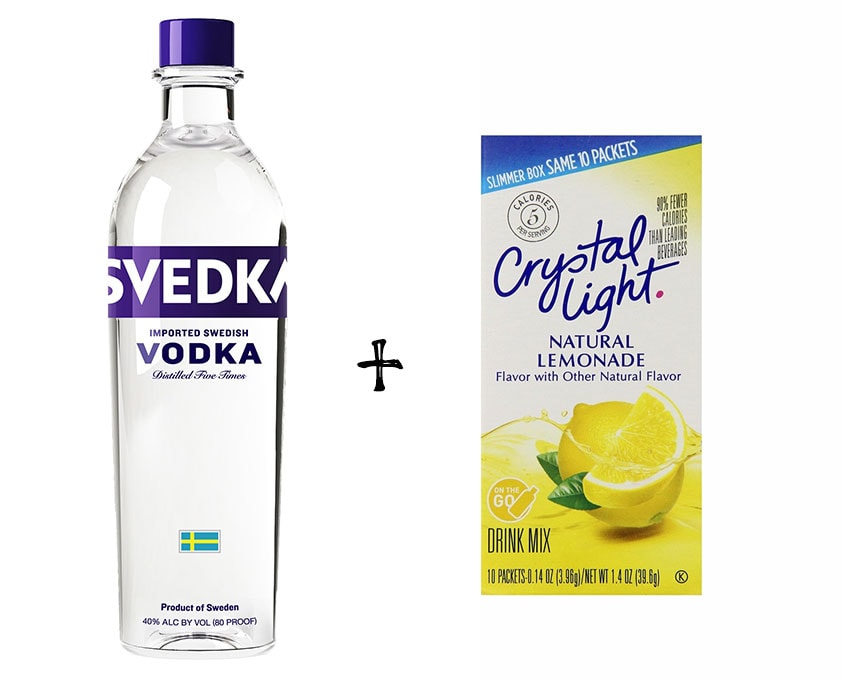 If you don't want to mess with the mixers or the idea of a cocktail without ice doesn't do it for you, passing around a plain ol' bottle also does the trick. Bring a flask filled with your favorite booze – tequila or a good bourbon perhaps – and make sure you bring enough to share!
WHAT IS YOUR FAVORITE BACKPACKING COCKTAIL? LEAVE A COMMENT BELOW, TWEET ME, OR WRITE ME A POST ON FACEBOOK.