Where to Find Discount Lift Tickets for Skiing & Snowboarding
Learn how to score discount lift tickets and save money skiing with this list of our favorite tips, deals, and multi-resort ski passes.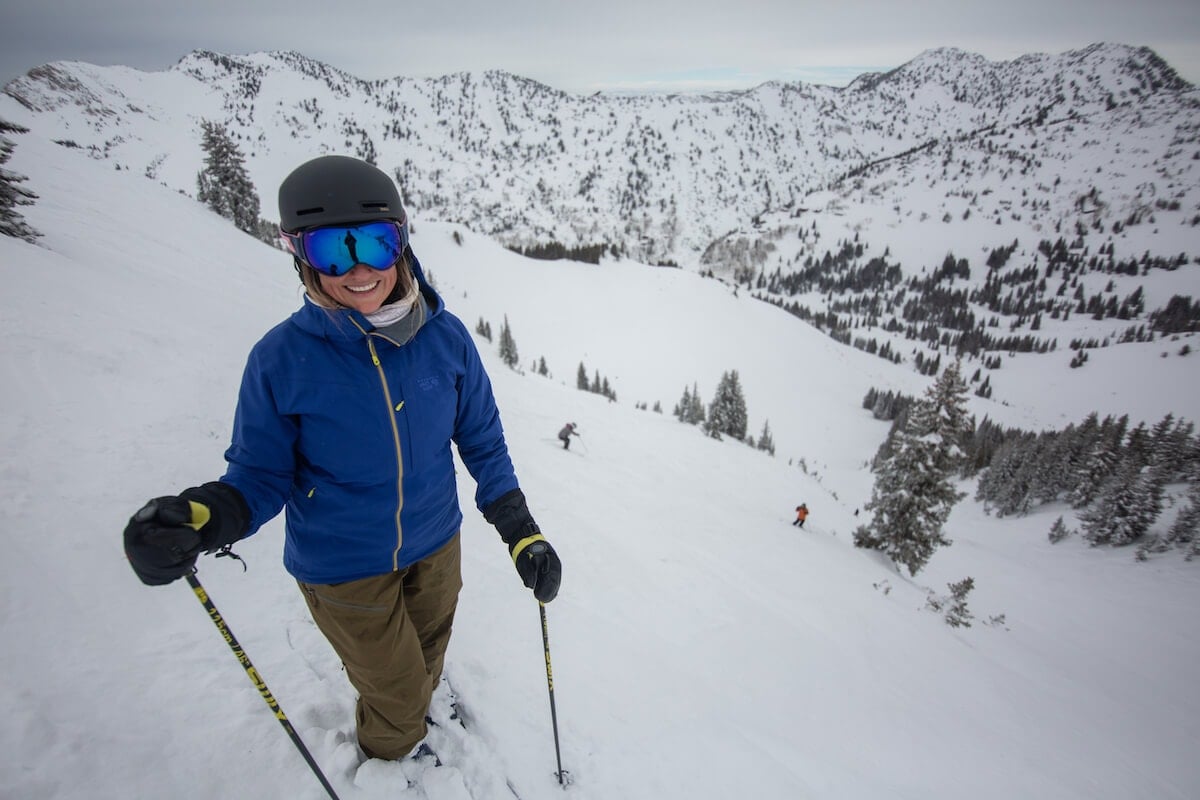 No matter how long you've been skiing, the question of how to score discount skiing deals and where to find discount lift tickets is always top of mind. With the cost of lift tickets hitting a record high this winter season, cheap lift tickets are certainly in high demand.
As winter lovers and avid skiers at Bearfoot Theory, we know that sometimes the price of outdoor activities can be a barrier to entry and by that same token, it's also important to support the local businesses and communities in ski towns.
Here are some of our best tips for how to find discount skiing deals and discount lift tickets to help you hit the slopes.
Where to Buy Discount Lift Tickets Online
Most everyone is purchasing ski lift tickets online, which can be convenient but also sometimes mean sifting through dozens of search results and feeling conflicted about what's really the best offer out there. Cut through the noise with these trusted websites to find cheap lift tickets:
REI
If you have an REI Co-op membership, you can get discount lift tickets for up to 50% off. Deals include any time tickets, single or multi-day passes, night skiing, family passes, etc. – some deals may even include ski rentals. REI offers discount lift tickets for resorts all over the country including popular resorts such as Big Bear and Mountain High in California, so head to their discount ski ticket site to find a good deal.
Liftopia
Liftopia is easily the most popular marketplace for skiers to find discount lift tickets to nearly every ski resort in the country. Liftopia has deals for over 250 mountains and you can even score deals in lodging – this is my go-to website for finding discount skiing deals.
The caveat: you'll need to choose a specific date and there are NO refunds (at least through Liftopia). However, the resort may offer a voucher if they are closed due to inclement weather.
Direct from the Ski Resort
Don't forget that you can actually buy discount lift tickets from the mountain, and there are usually savings if you buy online. Some resorts also offer night skiing (3pm or 4pm onward) if you're up for a few chilly laps. Others have exclusive deals if you sign up for their newsletter or buy some version of a season pass since many offer different tiers. It's worth checking out your local or preferred mountain's website to see if they offer anything specific to them.
One last tip for buying discount lift tickets directly from the mountain is to buy early. Many mountains offer discounts if you buy online in advance, particularly for mid-week.
Groupon
Be sure to check out Groupon for discount lift tickets and discount gear rental – just search "ski & snowboard" for your particular region to find great deals for skiing. Be sure to read the fine print before buying as these deals sometimes have blackout dates and other rules.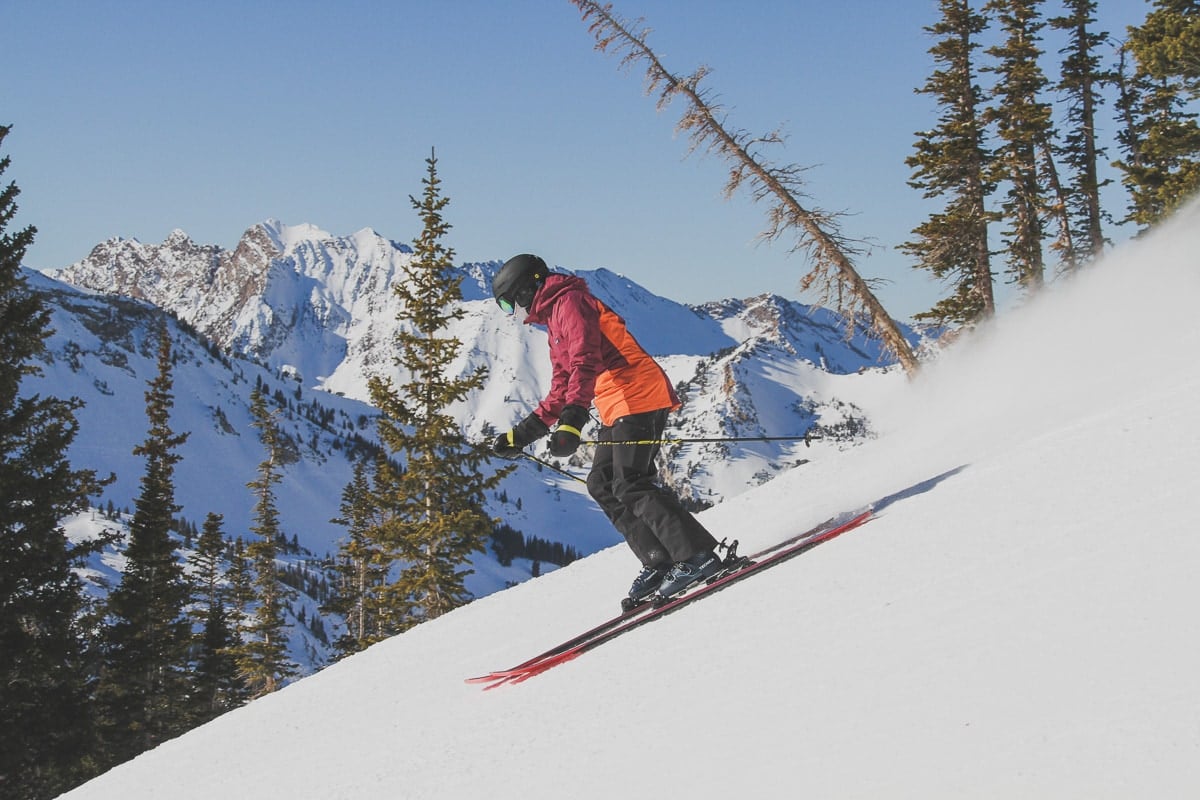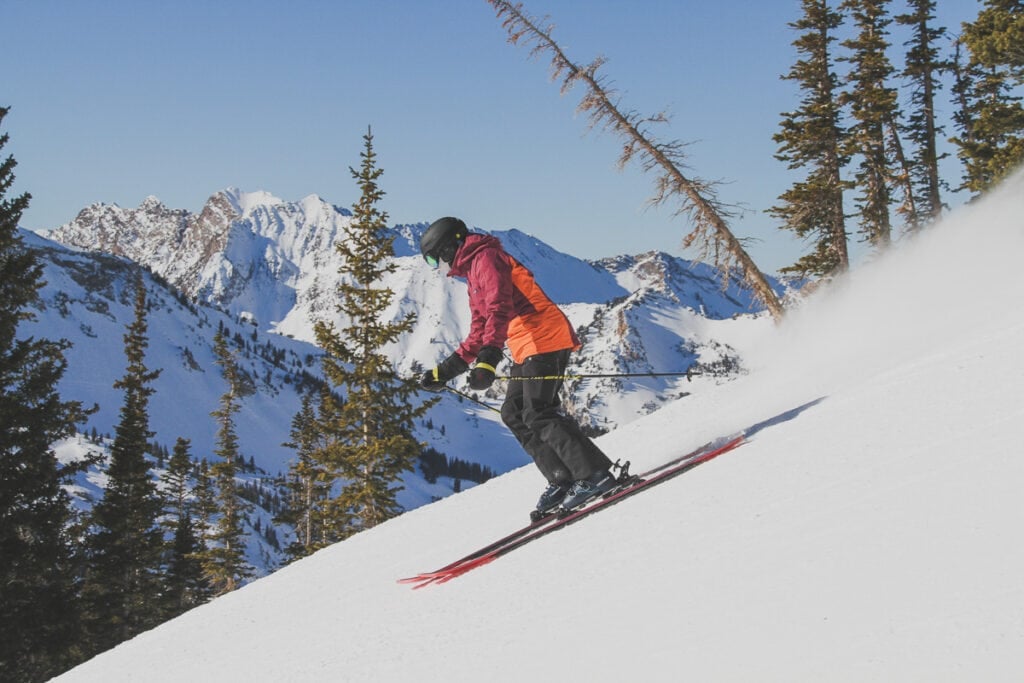 The Best Multi-Resort Ski Passes
Skiers who want to get a lot of bang for their buck at more than one mountain should consider purchasing a multi-resort pass, which offer discounts for buying far in advance of the ski season. Almost all of these passes also include discounted lodging, retail, and dining options.
Here are our favorite multi-resort ski passes to help you save money skiing this season:
Mountain Collective Pass
The Mountain Collective Pass includes access to 23 resorts all over North America (mostly out West and Canada) with two free days at each. After that, it's 50% off the window rates for the season. This is the pass my boyfriend Ryan and I have and it really only takes visiting 2-3 resorts to make it worth it.
For instance, if you come on a week-long ski vacation in Utah, you can ski Alta, Snowbird, and Snowbasin (all Mountain Collective resorts) for a fraction of the price of individual lift tickets. Need more Mountain Collective inspiration? Check out this week-long Mountain Collective road trip I took visiting Alta Snowbird, Sun Valley, and Jackson Hole.
New England Pass
The New England Pass is exactly as it sounds! Ski as many days as you want at Loon Mountain in New Hampshire, and Sunday River and Sugarloaf Mountain in Maine, including 39 lifts, 2290 acres, 12 peaks, and 358 trails. For New England skiers, this is one of the best deals you can buy for cheap lift tickets.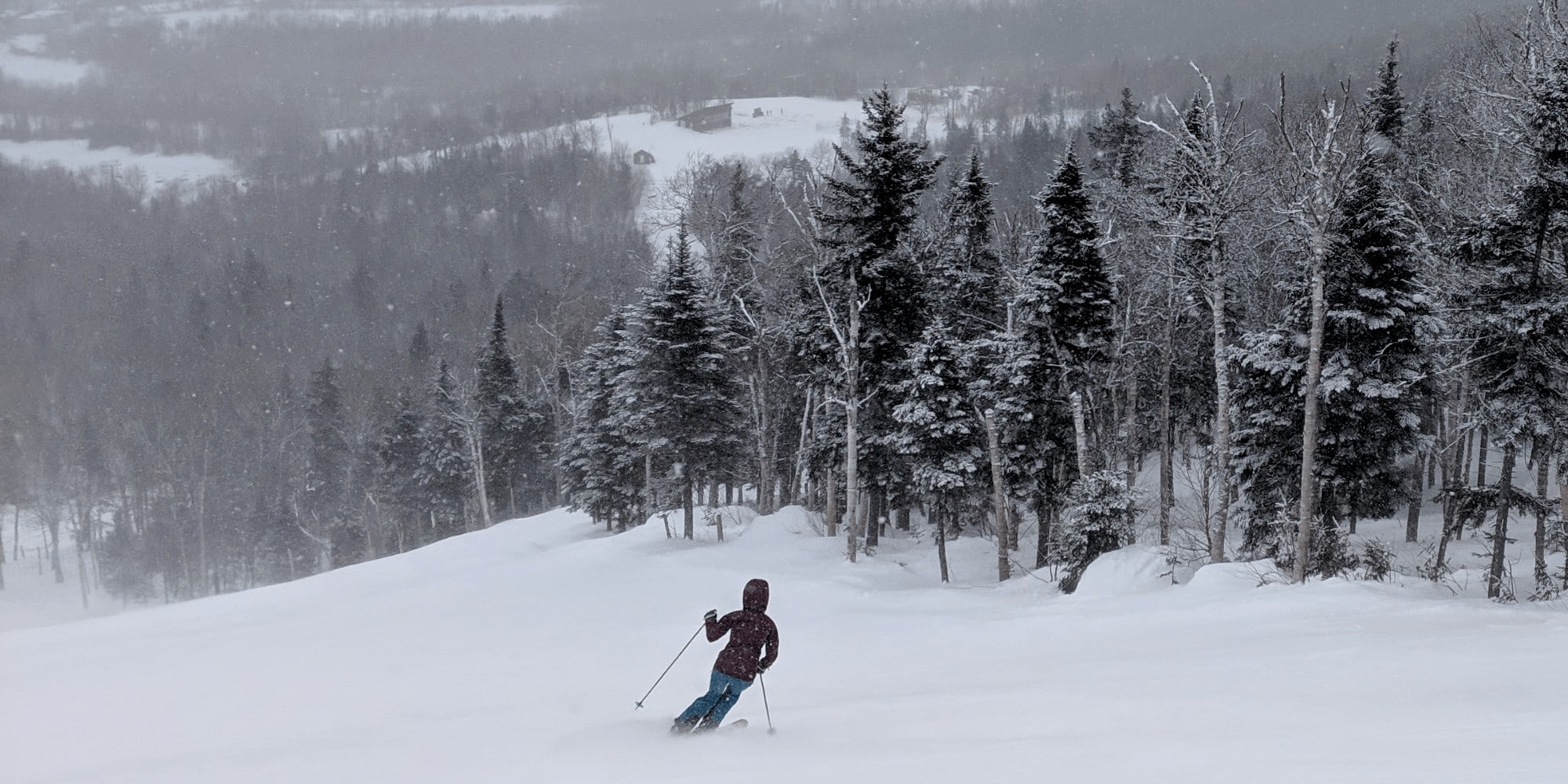 Powder Alliance
With Powder Alliance, you'll get 45 free days of skiing at 16 resorts all over the Pacific Northwest, Colorado, Idaho, and Montana, Canada, and Japan. You'll get 3 days at each resort spanning 3 countries – perfect for the globetrotting skier!
Colorado Gems Card
Buying a Colorado Gems Card is the most affordable way to ski in Colorado this winter. Featuring 11 Colorado awesome ski resorts including Cooper and Echo Mountain, this card will give you two 2-for-1 lift tickets or two 30% off discounts, or you can mix & match one of each type of discount.
You can check out our detailed guide to all 11 Colorado Gem Ski Resorts here.
Epic Pass
The Epic Pass is one of the most popular passes for a reason. The Epic Pass includes resorts all over the world, with unlimited access to a large portion of participating ski hills. There's a good chance your favorite and/or bucket list mountain is on here, so it's worth looking into to get discount lift tickets ahead of the season.
Ikon Pass
The Ikon Pass is a healthy rival to the Epic Pass. The Ikon Pass is a similar multi-resort season pass that lets you ski at 38 destinations around the world. Depending on which tier you buy, you get unlimited access to up to 14 mountains, which is a great way to ski for cheap. If you can work from the road and want to take a winter to travel, this would be a great pass to look at.
Other Ways to Find Skiing Discounts
Friends and Family Discounts for Season Pass Holders
Many season passes offer "buddy tickets" or discount lift tickets that the pass holder can dole out to family and friends. They vary per pass so check the website for the specific offer and the resort's daily window rates to see what kind of deal you can get.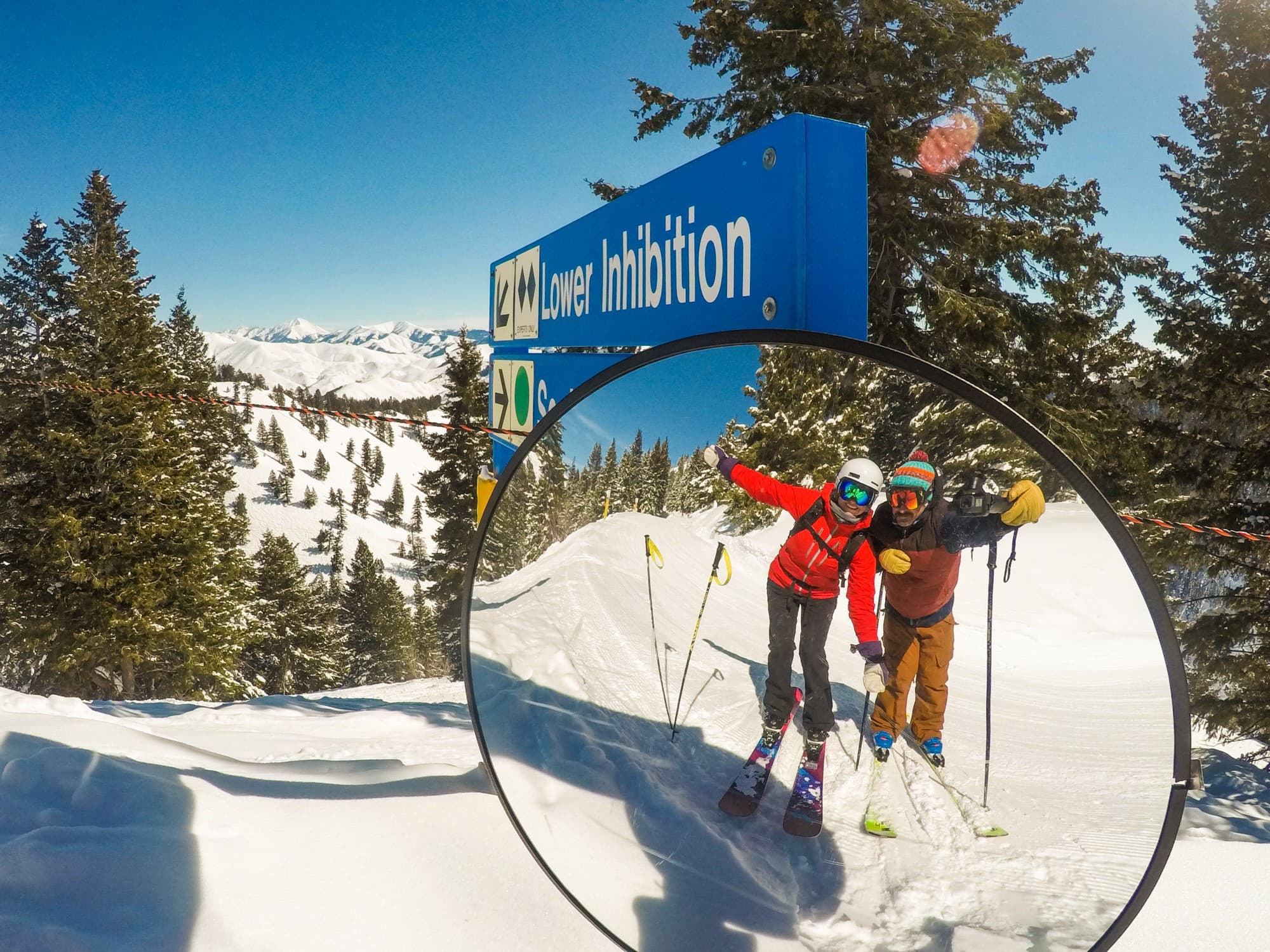 Ski and Stay Vacations
Resorts and nearby accommodations sometimes offer discount lift tickets as part of your lodging. If you're already planning on booking accommodation on or near the mountain this can potentially be a money saver. Not to mention, meals might be included like they are at most of the hotels at Alta in Utah.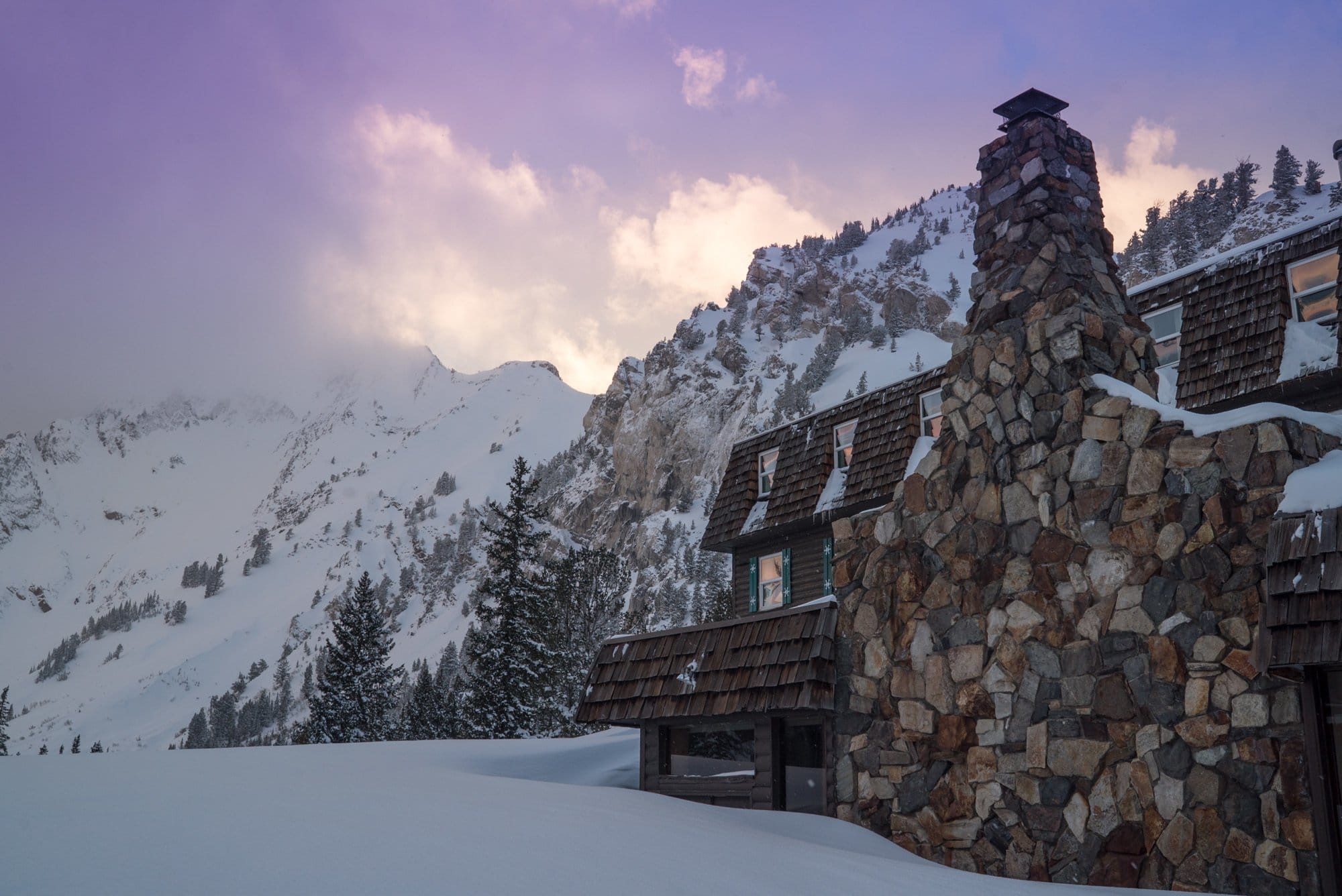 Work at a Ski Resort
While ski resort jobs don't offer the highest wages, they come with some pretty great perks. My boyfriend Ryan works at Alta, and his job comes with a free season pass, a discounted buddy pass, discounted gear, and free lessons. If you really want to ski more and you can get away with a less-than-glamorous wage for a few months, working at a ski resort may just be your ticket to discount skiing.
How NOT to Save Money on Lift Tickets
One last thing we want to point out is how not to save money on lift tickets. While it may be tempting to borrow a friend's season pass, this is never a good idea. While you may think that they won't recognize you with goggles and a helmet on, those lift ticket checkers often get incentives for busting people. And the more people that try to cheat the system, the more expensive it gets for people who follow the rules. Please be a good outdoor steward and buy your own lift ticket.
We hope this blog post gave you some ideas about how to find discount skiing deals. Did we miss any tips for finding discount lift tickets? Let us know in the comments!