Photo: High Trails
5 Best Montana Kayaking Spots (that you've never heard of)
Guest post by: Haley Castle
Montana is famous for its national parks (for reasons shown in the above picture) but sometimes you just want to escape from the hustle and bustle and go somewhere less crowded. Whether you're heading to Montana for a visit or you already live in Big Sky Country, here are 5 of the best Montana kayaking destinations well off the beaten path.
Map of Montana Kayaking Spots
Noxon Reservoir
Located off Highway 200 between Missoula and Idaho, the Noxon Rapids Reservoir was formed by damming up the Clark Fork River between Thompson Falls and Noxon, MT.
The main town that sits directly on the reservoir is Trout Creek. Merely a dot on the map, people are finally starting to discover this gorgeous little slice of heaven, which has seen an increase in tourist activity over the last decade. You can put-in right in town and explore the shoreline from there. Keep your eyes peeled for wildlife like deer on the shore and bald eagles soaring above. You can even cast a line for the numerous bass or pike that populate the reservoir. For as pretty as this area is, it's a crime it's not more well-known. Then again, that's part of the appeal.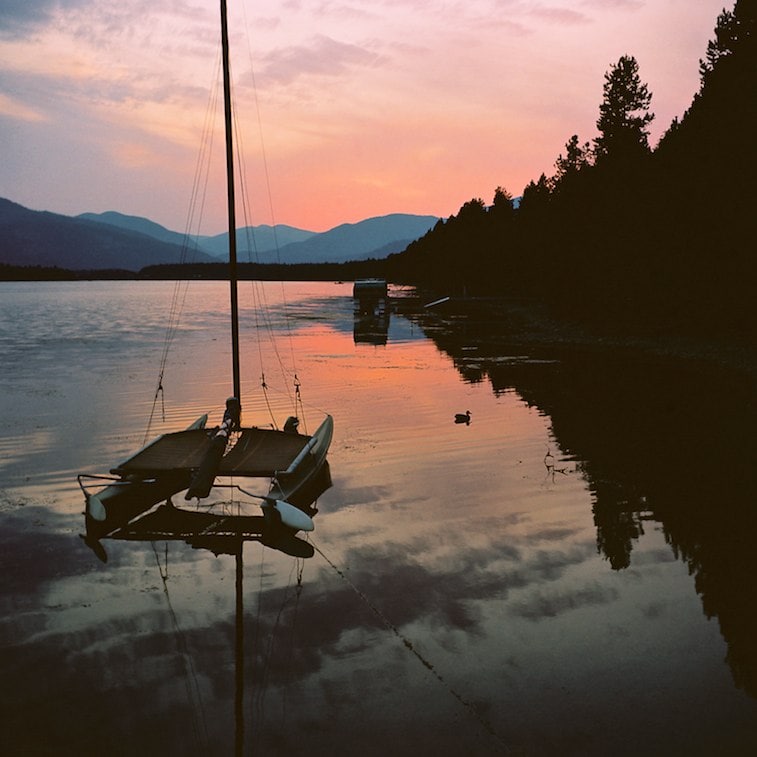 Photo: stuslow
Smith River State Park
If you want something truly unique, try applying for a permit to float the Smith River, a 4-day, 59-mile trip on the outskirts of the Lewis and Clark National Forest. This is such a popular trip that the state parks service has had to implement a permit lottery to prevent overcrowding on the narrow river. There are no amenities along the river so you must bring along all of your gear, food, water, and equipment. The river is recommended for intermediate paddlers and beyond.
The paddling isn't particularly technical or strenuous, but you will have to cover a lot of water each day. It's not all work, however. There are many opportunities along the way to stop and play. Splash around in a swim hole, do some fishing, scale the rock walls that flank the river, and keep an eye out for the black bear that are known to frequent the area. If you're lucky enough to win this lottery, you're guaranteed the kayaking trip of a lifetime that you can be sure almost no one else you know has done.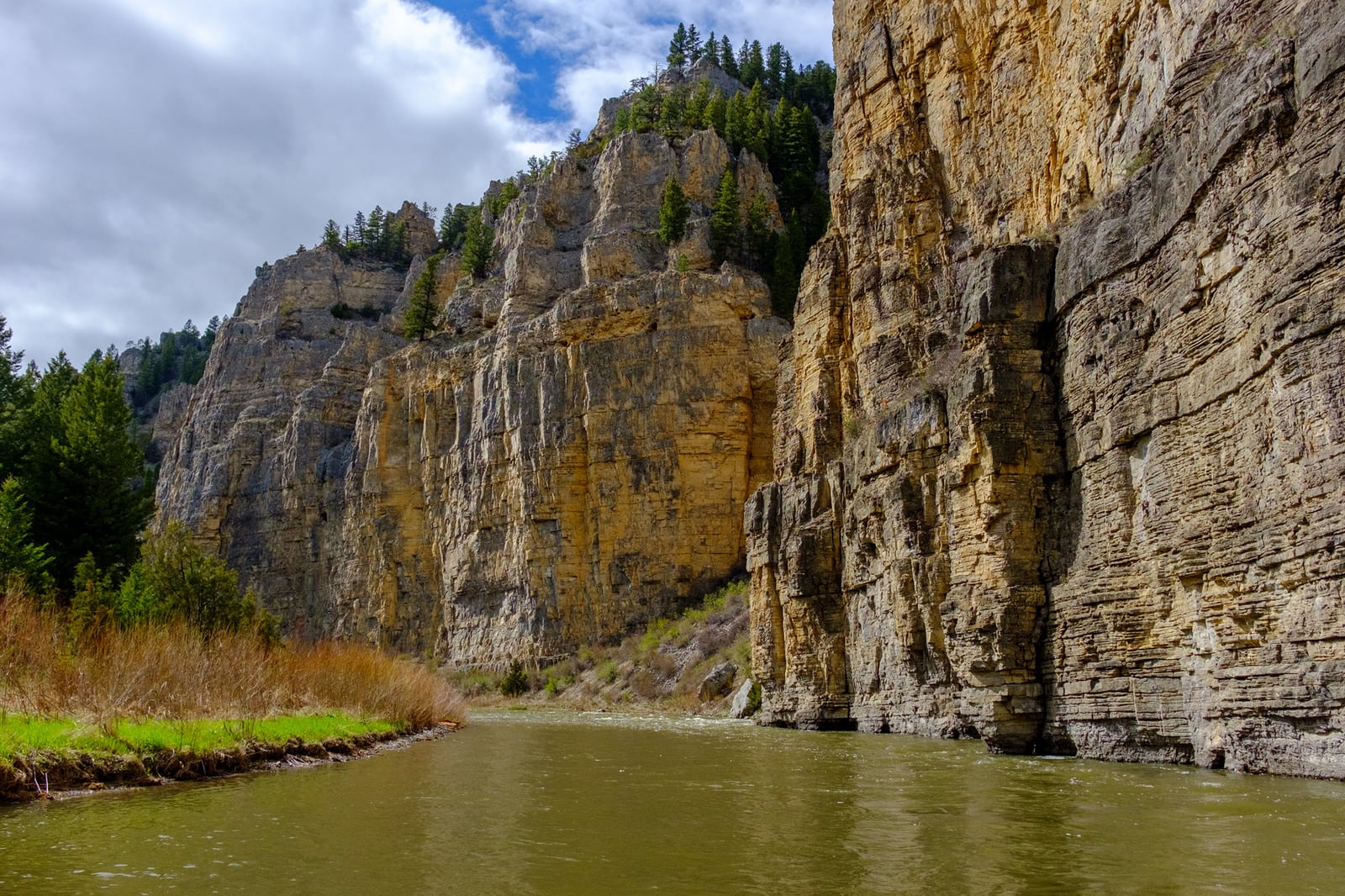 Photo: Jeff.Jones
** Read Next: 5 Beginner River Trips in the Western US **
Milk River
This unique river gets its name from the milky color of the water, the same color as if you added a spot of milk to your tea. What's unique about Milk River is that it spans 2 countries. Originating in Browning, MT near Glacier National Park, it flows eastward across the Canadian border where it meanders through Alberta before bending back down into Montana terminating at the Missouri River.
If you enjoy paddling in solitude, this is a great river to do so in. It provides an entirely different backdrop than most of the rest of Montana as you will paddle through the flat prairies and badlands of Montana instead of the usual mountains and cliffs. Due to its remoteness, you must plan your journey carefully. However, the reward of peaceful solitude will be worth the effort.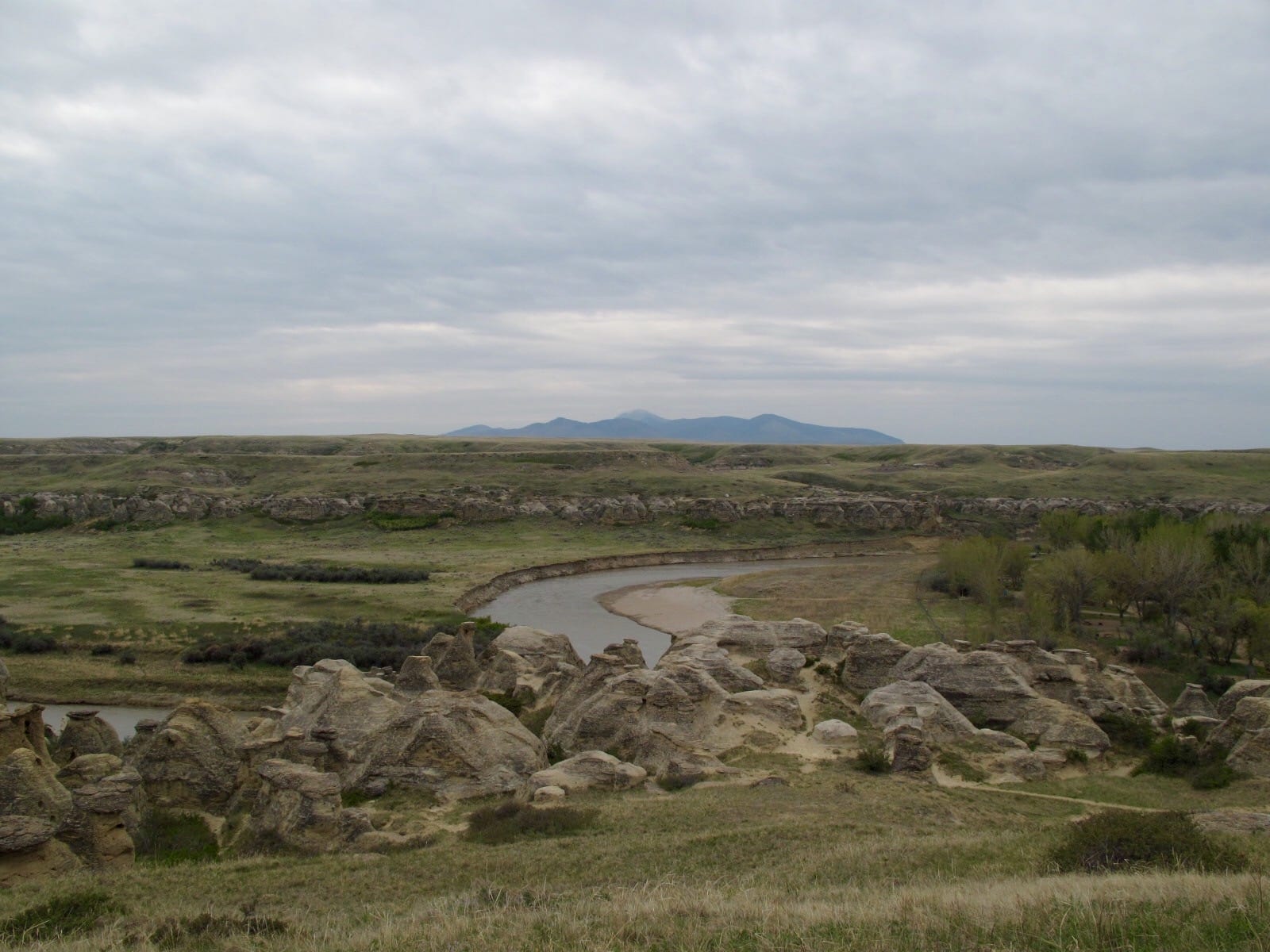 Photo: tuchodi
Check out my Favorite Kayaking Gear
Fort Peck Lake
If you're an advanced paddler and really want a physical and mental challenge, Fort Peck Lake has it. Montana's largest lake, located in the northeastern part of the state, has 1600 miles of shoreline. It is renowned for its high winds and choppy waves. Plan on being stuck ashore for days, not hours, if a front is passing through. Numerous kayakers and other paddlers have undertaken the challenge while undergoing long sojourns across multiple states. Careful planning and preparation are required to take on such a daunting lake as you will not come across any amenities along the way
Given its remoteness and the fact that it's not particularly friendly to paddlers, why kayak Fort Peck in the first place? To quote famous explorer George Mallory, "Because it's there.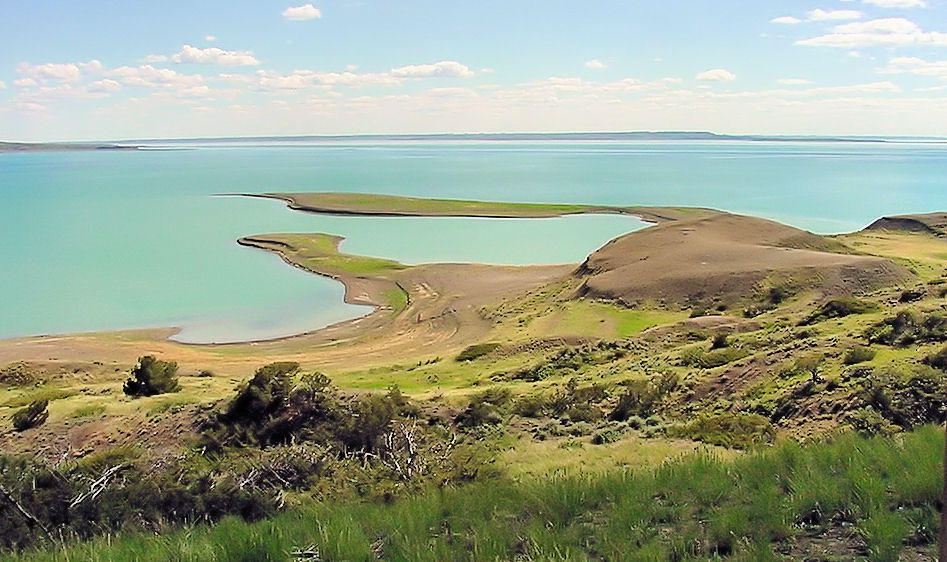 Photo: Raymond Hitchcock
Salmon Lake State Park
Since this is a state park, this will not be as long or as challenging of an excursion as some of the other destinations listed. Instead, Salmon Lake is a convenient spot near Missoula that's great for a day trip or weekend camping trip amongst the dramatic backdrop of the surrounding mountains. While it will not be as isolated as the Milk River, neither will it be as overcrowded as some of the other more popular lakes throughout Montana.
Not only that but its close proximity to other nearby lakes, like Placid and Seely Lake, means that you
can go lake hopping with your kayak and try out a new spot every day if you please. For leisurely paddling in an easy to reach location amongst pretty scenery, Salmon Lake is a great spot to spend a day or a weekend.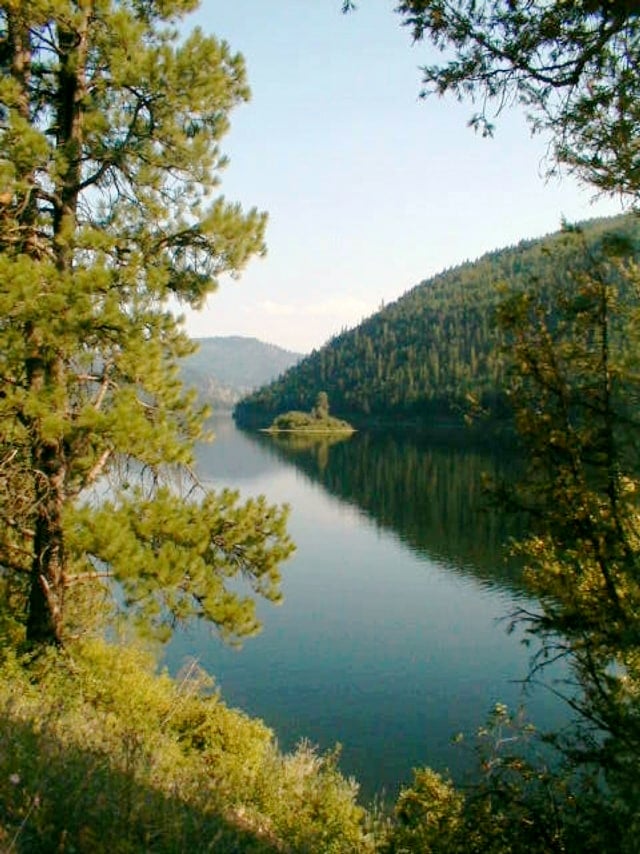 Photo: bitterroot
Bonus: Kootenai Falls
If you dare! Featured in the movies "The River Wild" and, more recently, "The Revenant," the picture speaks for itself…
One of the largest free-flowing waterfalls in the region near Libby, Montana, Kootenai Falls is for experts only. But that doesn't mean it's not worth a visit. Bring your zoom lens for your camera, and hang out on this awesome swing bridge while you watch the whitewater kayakers play in the rapids upstream.

Photo: Troy Smith
WHAT MONTANA KAYAKING SPOTS DID WE MISS? LEAVE A COMMENT BELOW, TWEET ME, OR WRITE ME A POST ON FACEBOOK.