Best GoPro Tips and Tricks for Awesome Travel Photos
As much as I love my DSLR, I've been finding myself using my GoPro Hero 4 Black more and more frequently for my travel photos. I find that for spontaneous travel photography, particularly when you are solo or when you don't want to hold up the group, the GoPro has several advantages:
 It's teeny and light
It's quick and easy to use and can be mounted to just about anything
It's waterproof and can withstand any type of conditions, allowing you to get shots that wouldn't be possible otherwise
It's super easy to take pictures of yourself or your entire group
 The quality from the GoPro Hero 4 is really impressive and the wide-angle allows you to capture the whole scene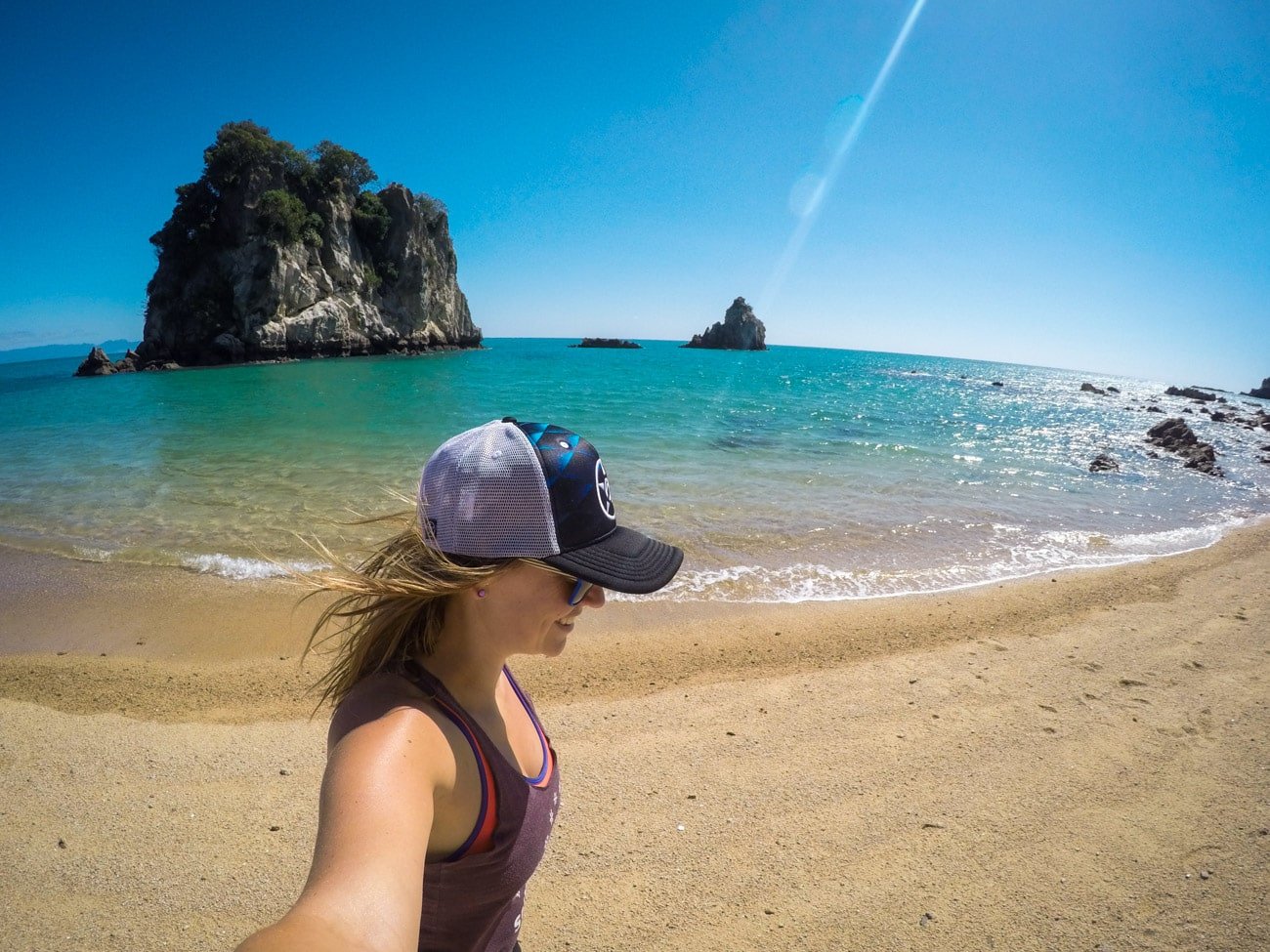 .
That said, it took some practice and a bit of research to figure out the best GoPro tips and tricks for getting the most out of this powerful little camera. In this post, I break it down and tell you exactly what you need to do to improve your GoPro travel photography so you can get some awesome shots to document your adventures.
— Bring the right GoPro Mounts —
There's so many different accessories to choose from, it's hard to know which ones you are going to need. What it all comes down to is the type of activities you plan on doing.
 My go-to accessory when I am the subject in the photo is the 3-way pole which serves as a grip, an extended selfie-stick, and a GoPro tripod. I like that it's 3-in-1, and when it's not being used, it folds down quite small so it doesn't take up too much room in your bag.
 If you don't need the tripod, then there are a ton of brands like Xshot and GoPole that make great, lightweight extender poles (selfie sticks).
 For activities when you need both of your hands – such as climbing or rafting – the 3-way pole isn't going to work. That's where the body mounts come in.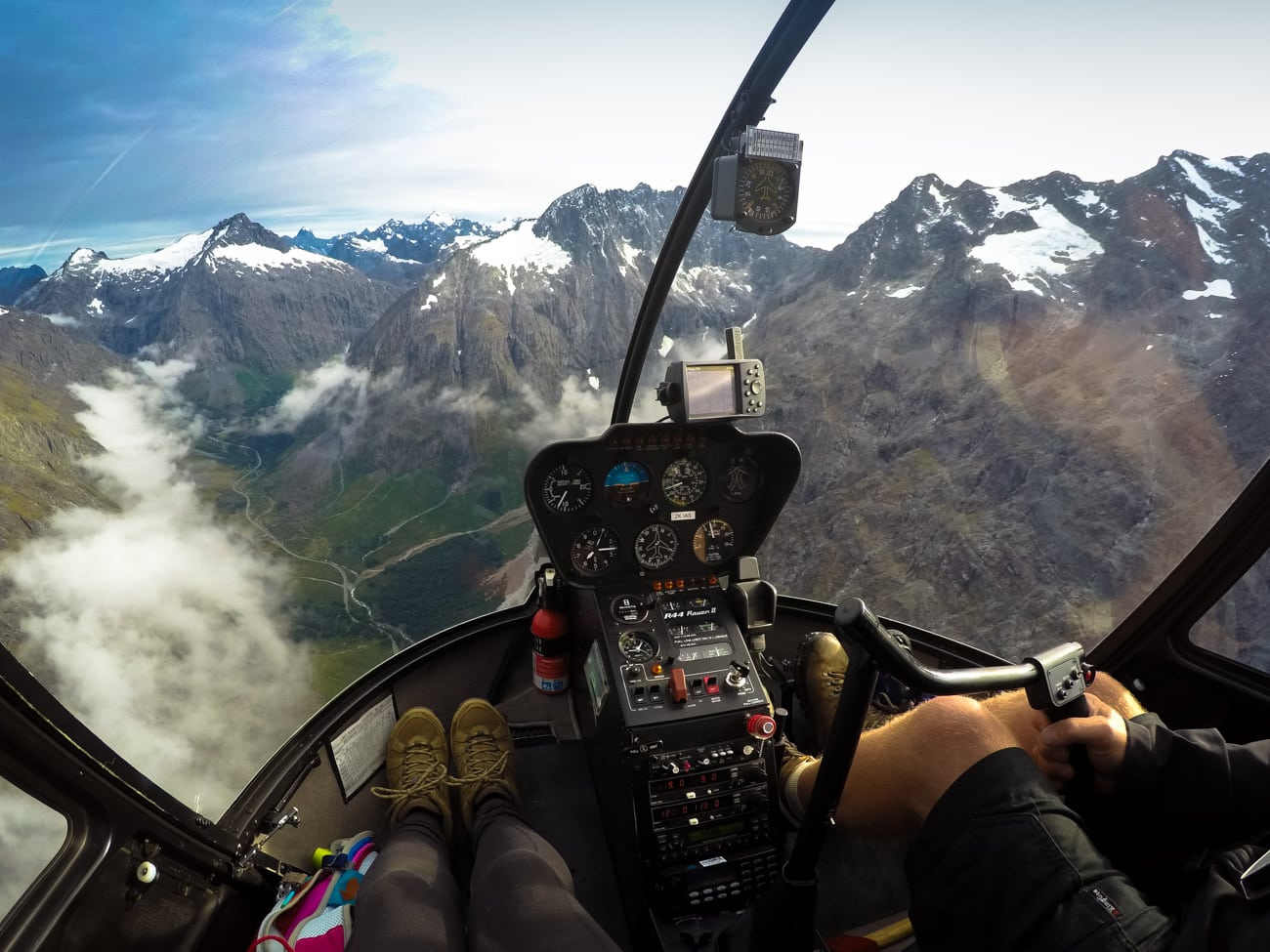 My GoPro was mounted on a head strap for this shot above Milford Sound in New Zealand.
 The Strap, which attaches to your wrist, arms, or legs, is one of my favorites. It allows you to position the camera at any angle or direction for unique POV footage, and it's also super small, making it really easy to travel with.
 The Head Strap and the Chesty Harness are also great. If I'm going to bring one of these on a trip, it's usually one or the other, and I'm slightly preferential to the Chesty Harness for a couple of reasons. First, the Chesty Harness is lower profile and less obvious when I'm wearing it. Second, I prefer the lower angle, which allows you to capture more of your body in the shot. My video footage also tends to come out more stable when using the Chesty Harness vs the HeadStrap. That said, the Chesty Harness is bulkier and takes up more space…so this doesn't come everywhere with me.
The Jaws Flex Clamp is a very handy accessory. It allows you to clamp the GoPro to any object that is between 0.25" to 2" in diameter (like a kayak oar, small branches, etc) allowing you to capture some pretty creative angles.
Finally, the sticky adhesive mounts allow you to secure your GoPro to things like a surf board, a kayak, or the hood of your car.
There are tons of other accessories out there, but these do the trick for 95% of my travels. It's also important to pick and chose based on your activities, so you don't end up with a suitcase full of mounts that you don't end up using.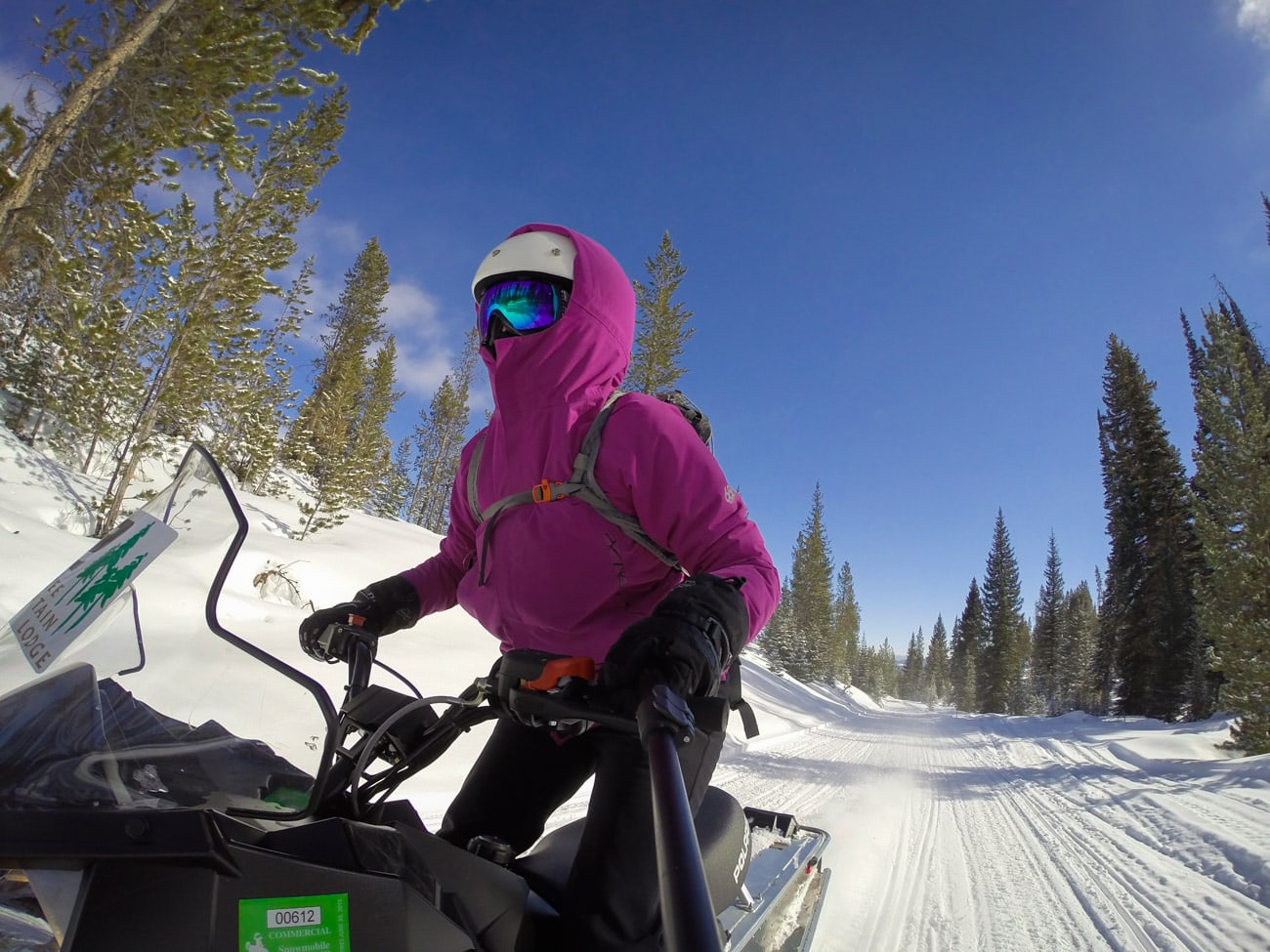 — Use Time-Lapse or Burst Mode —
Getting the right composition (the position of the subjects in the frame) can be challenging with a GoPro, especially when it's on the end of a stick, and you can't tell exactly what's going to end up in the photo. So whether I'm taking a selfie or a landscape shot, I tend to keep my GoPro on time-lapse mode.
In timelapse mode, when you press the shutter button, it continuously takes a shot every 0.5 or 1 second (you can choose how often) until you hit the shutter again to stop it. Then as it's taking the shots, I adjust the angle by moving the GoPro slightly, or I will change my position to get a different perspective. This way if a few of your shots aren't composed properly, it's likely that at least one of the shots is going to turn out awesome. You'll end up with a ton of frames, and then you can choose the best one and delete the rest.
Timelapse is also great when asking someone else to hold the camera and take your picture. In this case, I compose the photo, ask someone to hold the camera in that exact position, and then I move to the part of the frame that I want to be in.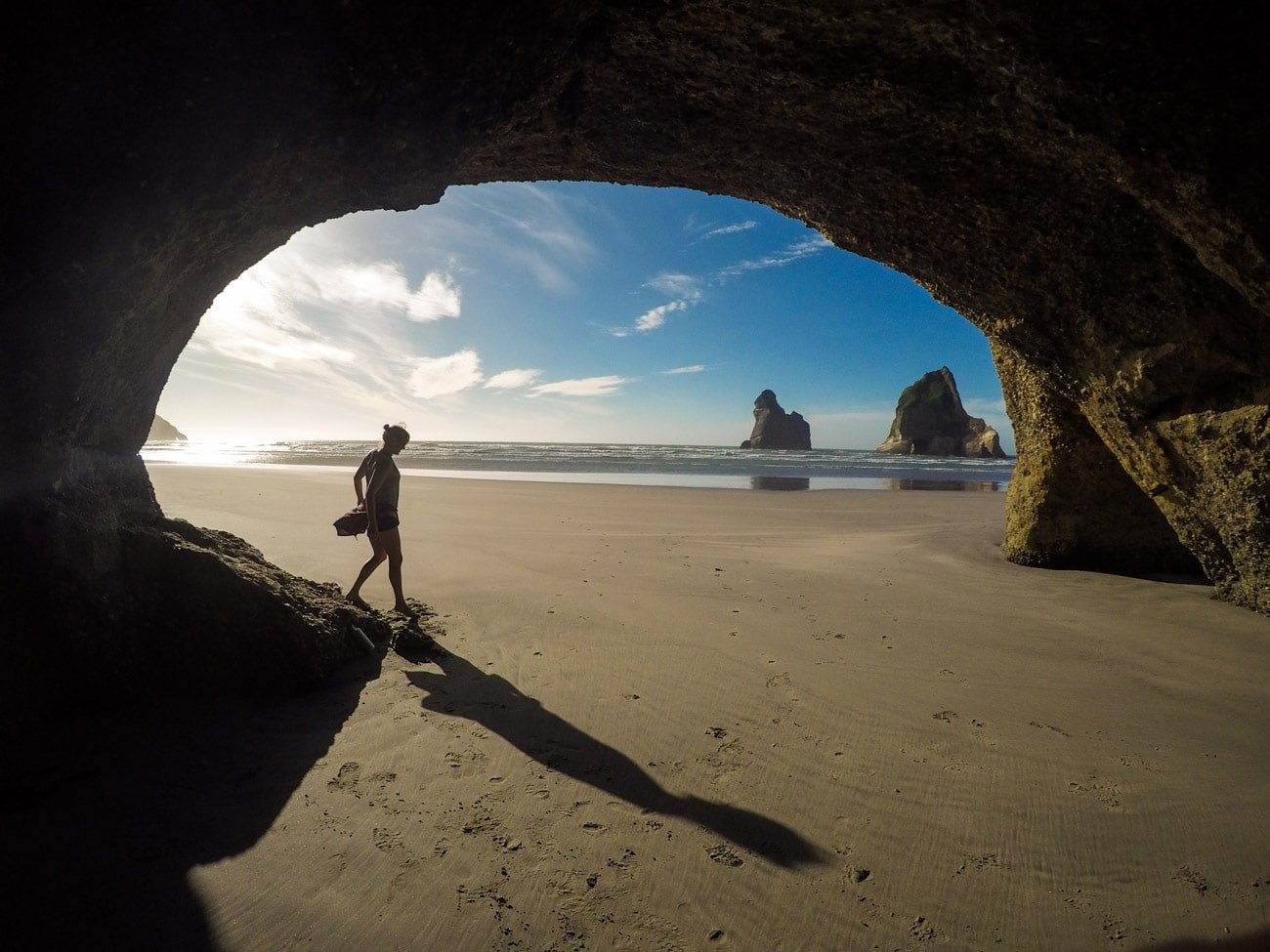 I composed this shot, handed the GoPro to a friend with timelapse on, and then walked in front of the camera.
If you are capturing high-speed action shots, you might want to use burst mode instead. With burst mode, you can take up to 30 photos in one second. This mode is good if you are doing something like bungee jumping or jumping in the air and you want to capture exactly the right moment. Keep in mind that if you are taking a selfie in burst mode, you'll need to use a GoPro remote or the GoPro App on your phone to trigger the shutter.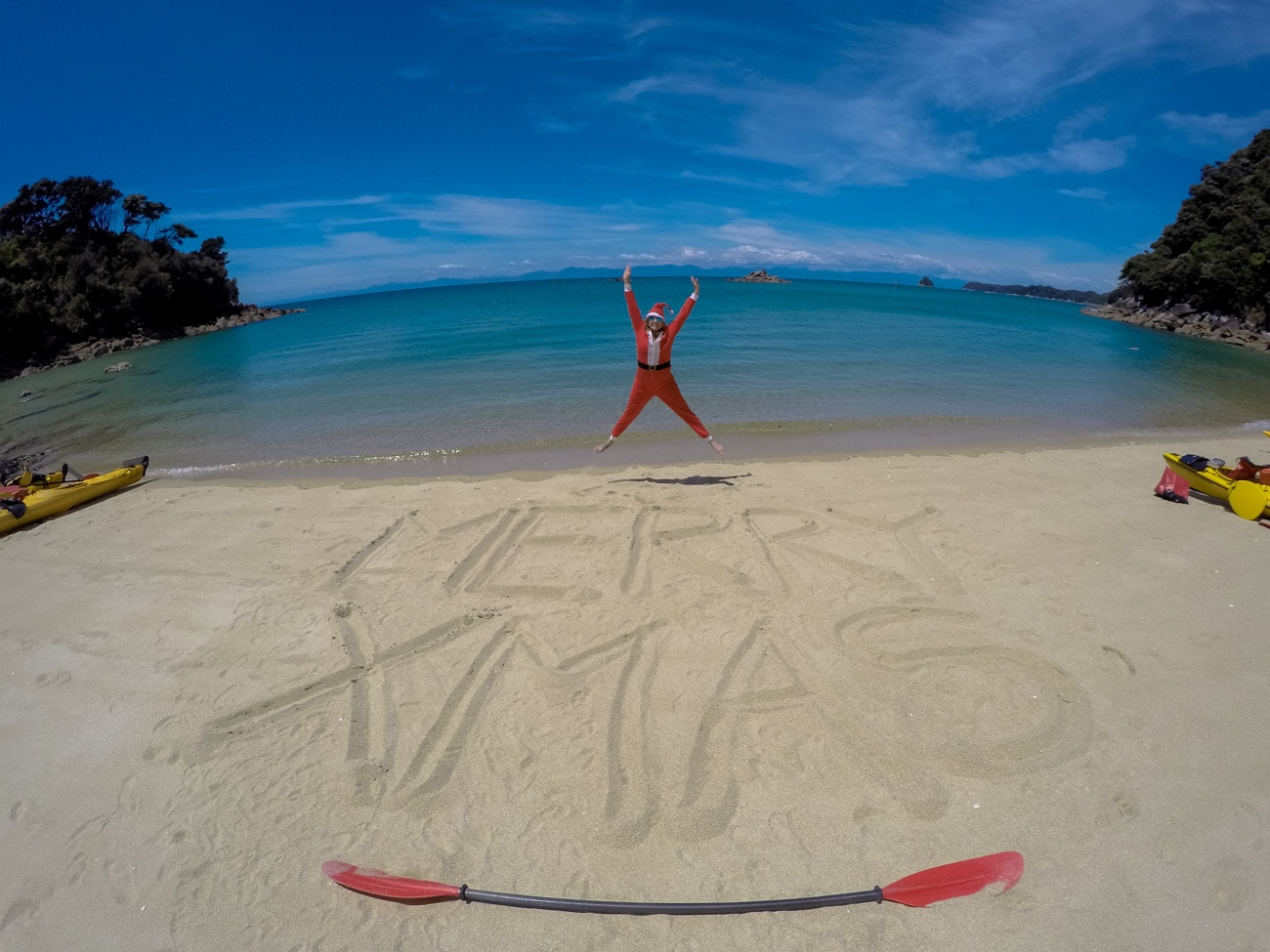 Taken in burst mode to get the perfect jumping position in Abel Tasman National Park (Credit: Bare Kiwi)
— Don't worry about what other people think of your Selfie Stick —
Ok, there are going to be selfie & selfie-stick naysayers anywhere. But when you are traveling alone or with a small group and you want a picture, taking a selfie is often the quickest and easiest way to get the job done. So, while you may feel a little self-conscious throwing that stick up in the air, remember that you are never going to see those strangers again and you shouldn't worry about what they think. With a selfie stick, you don't have to bother anyone to take your picture, and if someone in the picture isn't ready you don't have to say "sorry, can you take one more."
Also on my solo road trip to New Zealand, I found that when I'd ask someone to take my picture and hand over my DSLR, the photos often didn't turn out….like I have photos where my forehead is cut off or the big peak in the background isn't even in the frame.  So instead I started using my GoPro, which allows me to take as many frames as I want until I get it right.
Also, when using a selfie stick, I try to angle the GoPro so that a minimal amount of the stick is showing in the photo.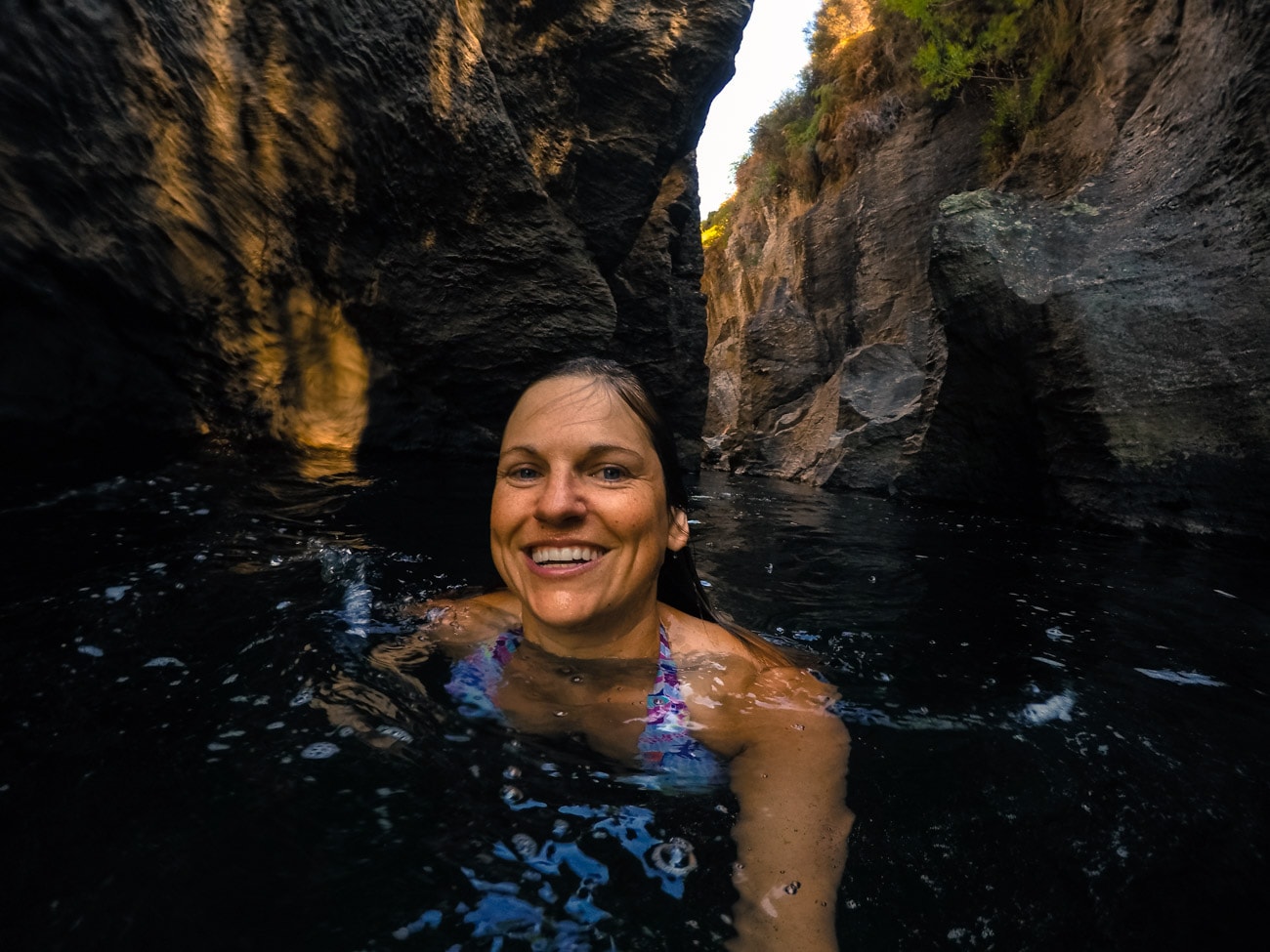 I used Burst mode and a selfie stick to get this shot while swimming in Wanaka, New Zealand
— Shoot with Protune ON —
Protune gives you a little more control over the photos – it's like shooting in manual vs automatic on a DSLR but way more simple since there are only a few settings that you'll need to mess with. The two settings that I think make a big difference are exposure compensation and sharpening.
If I'm shooting during the daytime, I tend to set the exposure compensation to -0.5. This helps prevent the sky from being overexposed (too bright) and saves details in the highlights. If I'm shooting in the shade or at night, I leave this at 0.
For sharpening, I set this to medium. On high sharpness (which is what the camera is set to in Auto mode), the photos sometimes come out a little too sharp, almost looking unrealistic. Medium gives you a little wiggle room if you want to sharpen the photos on your own in a program like Lightroom or an app on your phone.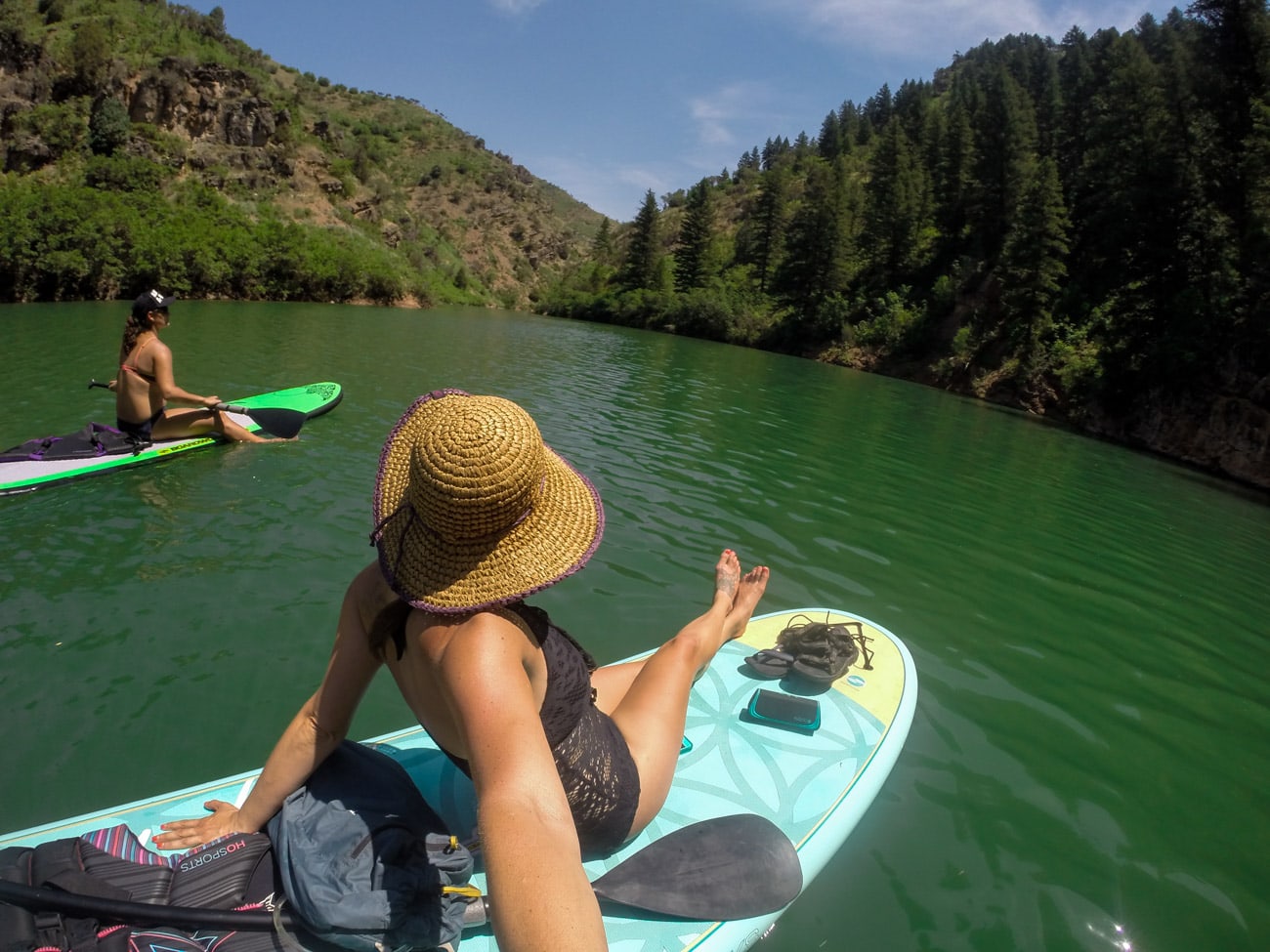 Paddle Boarding on the Causey Reservoir with a GoPro
For more information on settings and everything your camera is capable of, check out this incredibly helpful post by GoPro content creator Abe Kislevitz.
— Experiment with Perspective —
GoPro's aren't just for selfies. Move the camera around and get creative with perspectives. The wide-angle allows you to capture so much of the scene and a little experimentation (like making the camera vertical or getting low to the ground) may give you surprising results.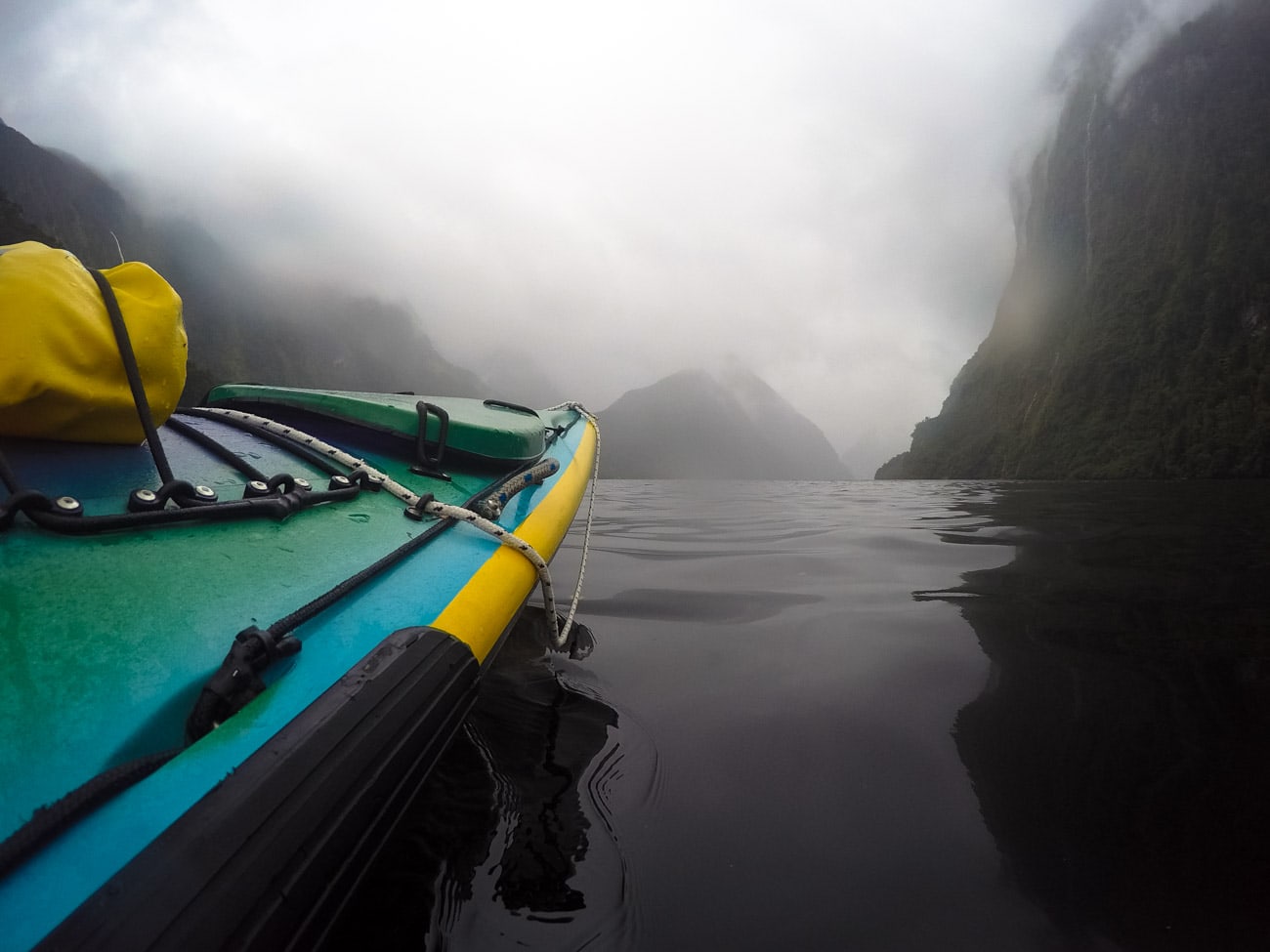 Holding the GoPro low to the water in New Zealand's Doubtful Sound
— Prevent Fog and Water Spots from Ruining your Travel Photos —
Taking your GoPro (in its housing) it wet conditions is what this camera was made for. Take it out in the rain, take it swimming, jump in waterfalls. But one thing you have to pay attention to is whether there is fog or water droplets covering the lens, which will ruin your photos.
For water droplets, you can apply Rain-X water repellent to the housing (following Rain-X directions to a T) in advance of using it in wet conditions. Then once you are out with your camera, if you notice water drops forming on the housing, apply a little saliva with a good ol' lick of your tongue to remove them.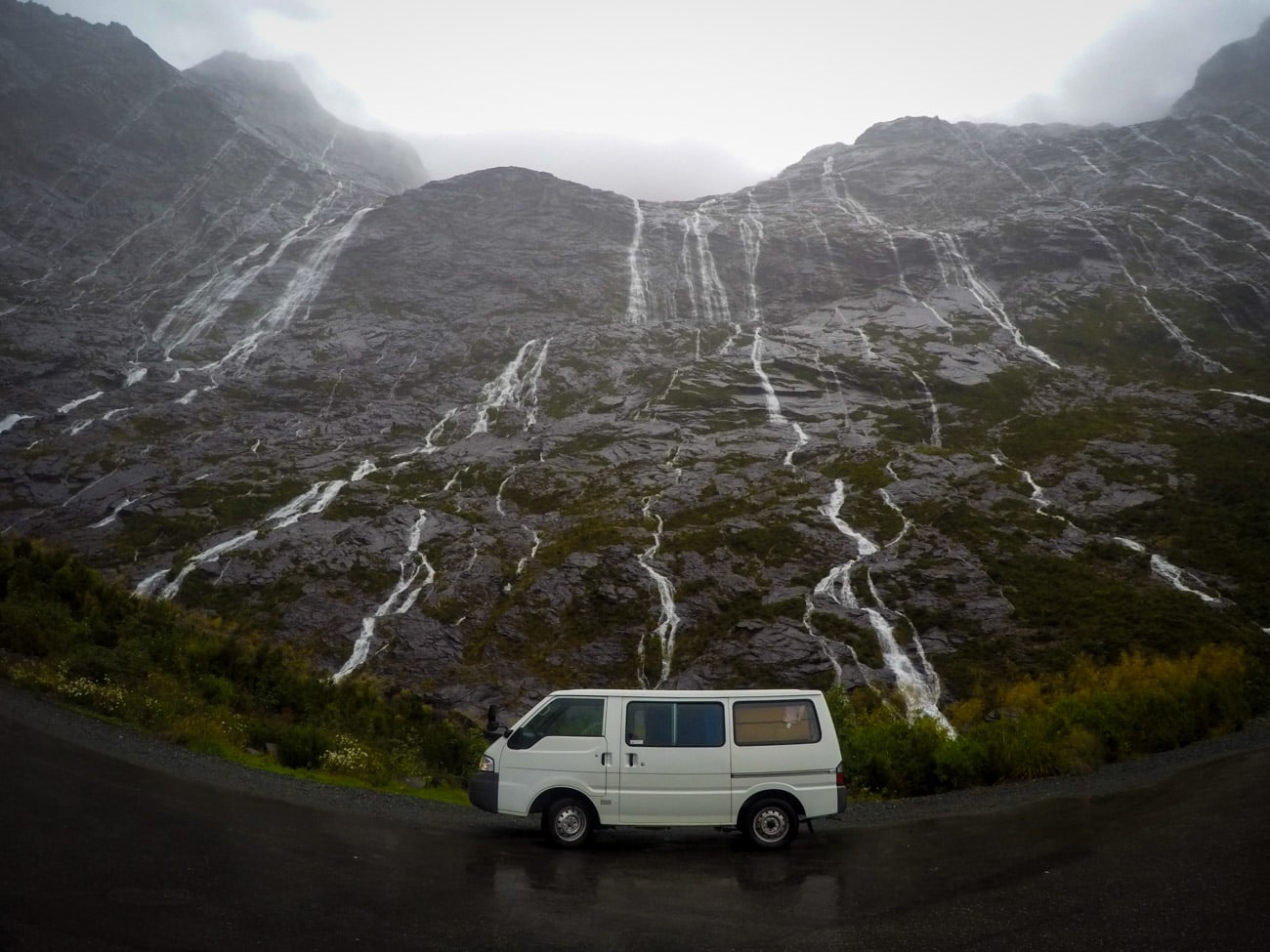 A wet and rainy day in Milford Sound, New Zealand
For conditions where the camera might fog up (hot springs, underwater, a humid rainforest), make sure to carry some of the GoPro anti-fog inserts.
— Take the GoPro out of its Housing —
This was a tip I learned from my friend – the Bare Kiwi. He told me that if there's no chance of the GoPro getting wet, take it out of its housing for a cleaner photo. You can still mount it using the GoPro Frame Mount, and protect the lens when the camera isn't in use with protective cover that comes with the frame (taking it out of the housing also allows you to get better audio if using the GoPro in video mode).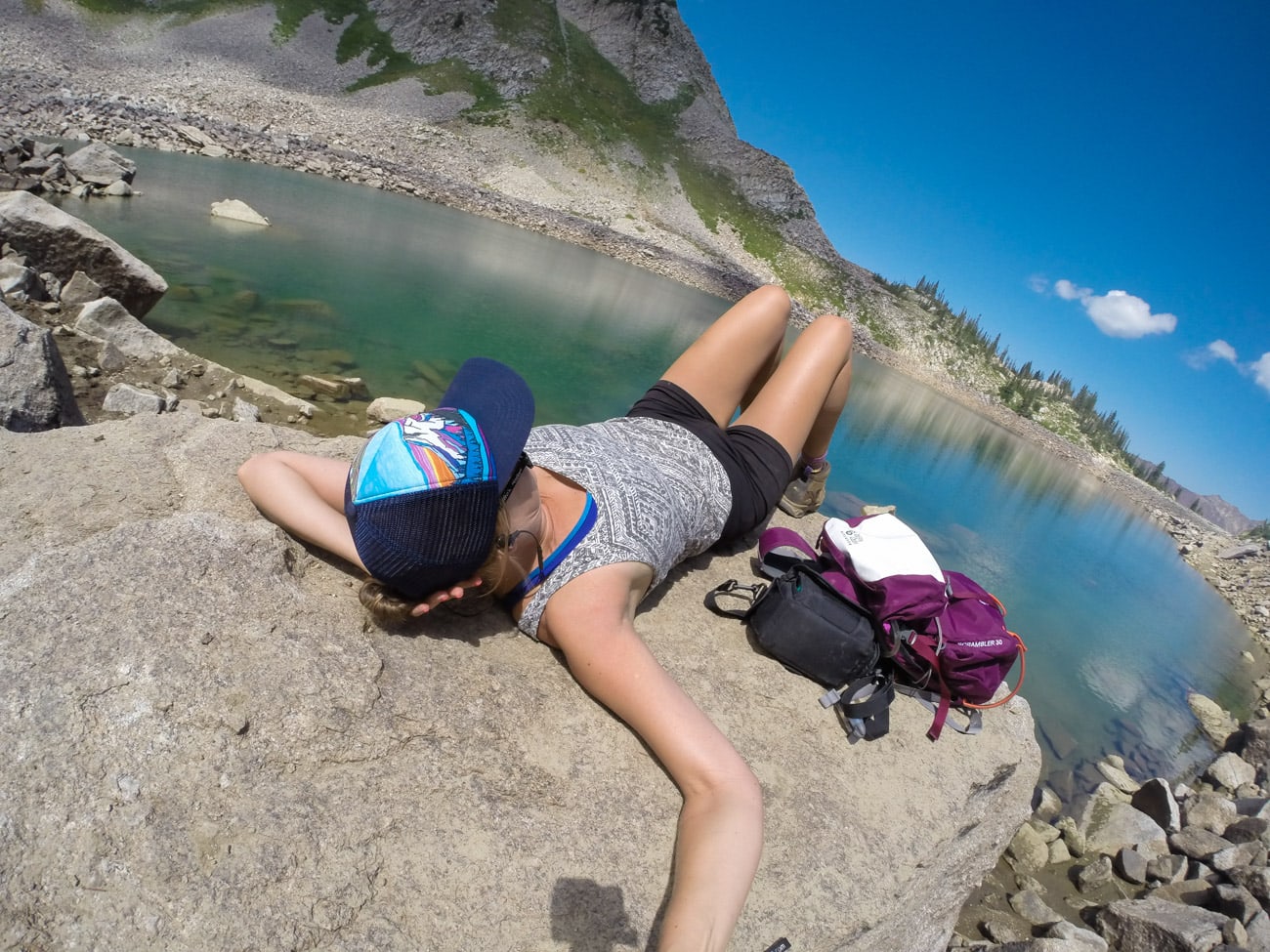 Solo hike to White Pine Lake above Salt Lake City, Utah
— Get a GoPro LCD Screen —
The Hero4 Silver comes with a LCD screen, so if you have that version, you are good to go. However, if you want to attach a LCD screen to the GoPro Hero 4 Black (which is a slightly higher resolution camera), you have to purchase it separately. Attaching the LCD touchscreen makes the camera slightly bulkier, but I've found the screen saves me a ton of time, since I no longer have to turn on the wireless feature, pair it with my phone, and review the photos on the app.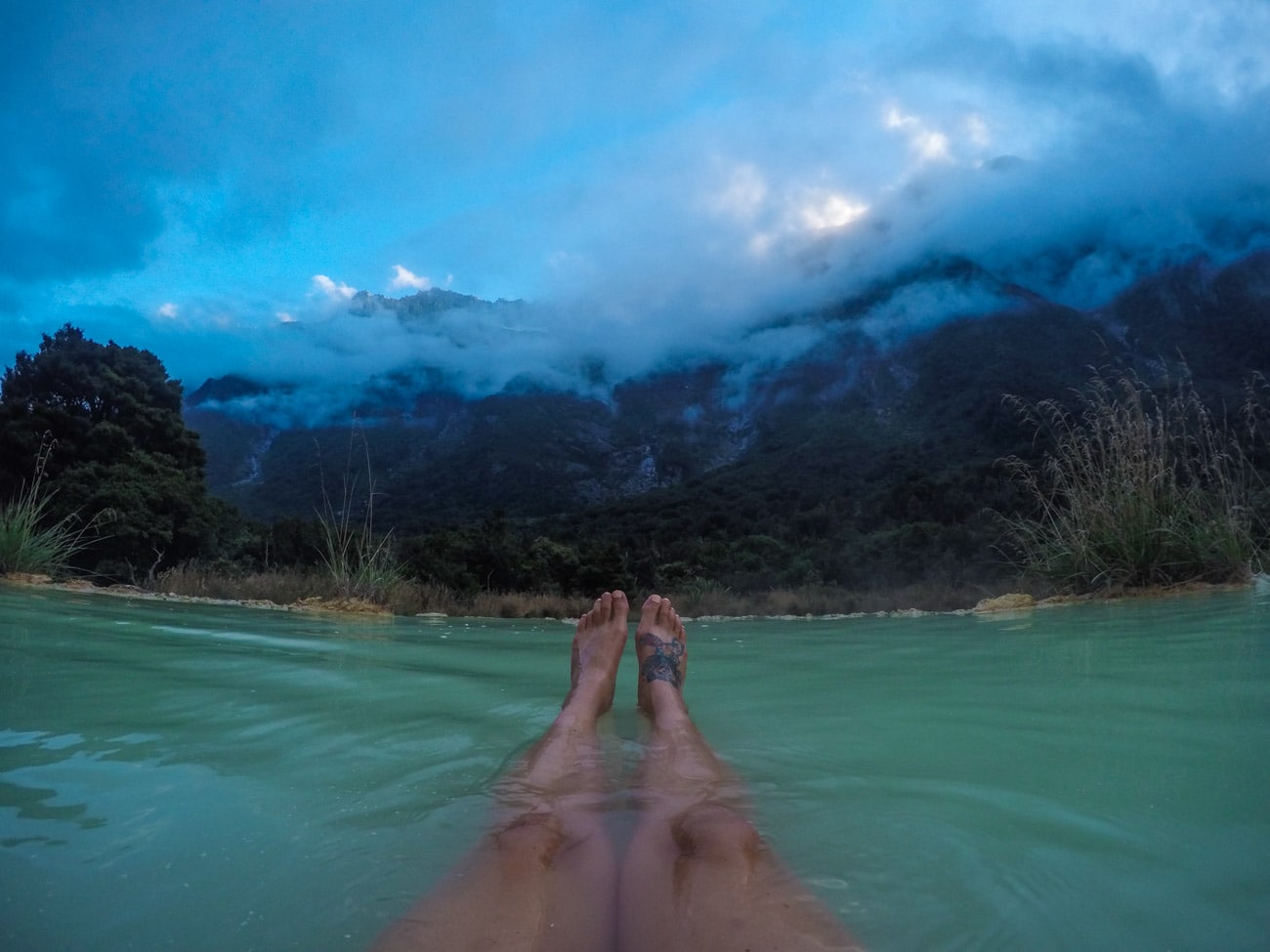 The LCD Screen allowed me to make sure my legs were centered in this photo and not distorted from the angle.
— Carry Extra Batteries —
Don't let your GoPro batteries die on that epic adventure. Carry extras. Always. And just in case you are upgrading to the Hero 4, be aware that the batteries are different from older GoPro versions. GoPro and Wasabi both sell batteries and docks that can charge multiple batteries at once.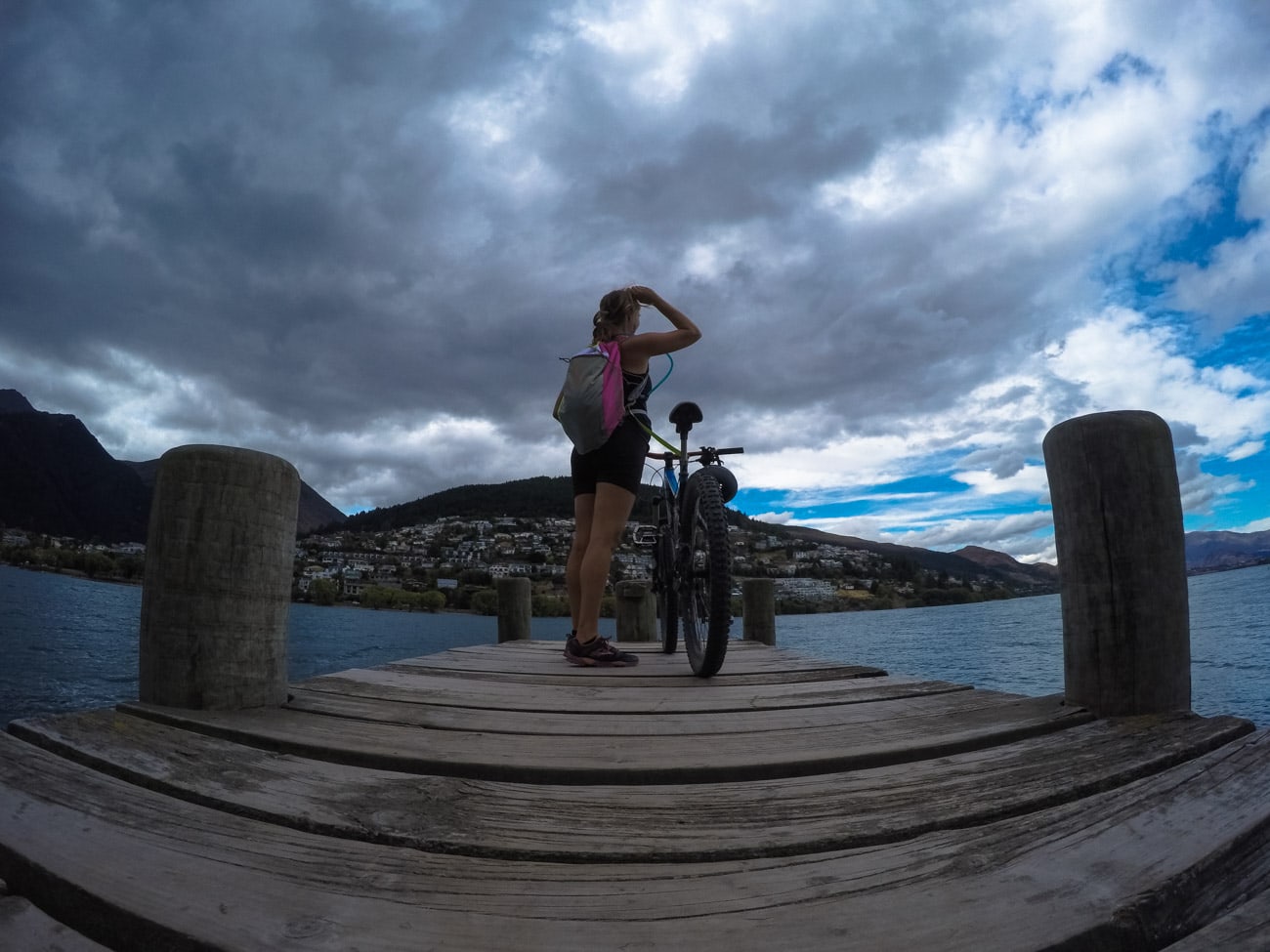 — Use Editing Software or a Phone App to Spruce up your GoPro Travel Photos —
Almost all of the super cool GoPro travel shots (also true of DSLR photos) that you see on the web have been processed in some form to make the photos pop. With post-processing, you can improve color contrast, saturation, and temperature of the photo (make it cooler or warmer tones) with just a few quick adjustments.
I use Lightroom which is part of the Adobe Creative Cloud monthly plan. It might seem like an intimidating program at first, but for basic color correction, the learning curve isn't too difficult. I had no idea how to use Lightroom two years ago (and I'm still not maximizing it's potential…but I've learned enough to get the job done using the Digital Photography School's super easy-to-follow e-book called Loving Landscapes which walks you through Lightroom, step-by-step.
Once I get the photo on my phone, I usually make some final minor adjustments using the sliders right in the Instagram app until the photo looks exactly how I want. Just be careful with those sliders and pre-made filters. Too big of an adjustment (in saturation, highlights, etc) can degrade the photo quality and make the pictures look pixelated.
The two photos below demonstrate what a difference a little editing in Lightroom can make in your final GoPro travel photos.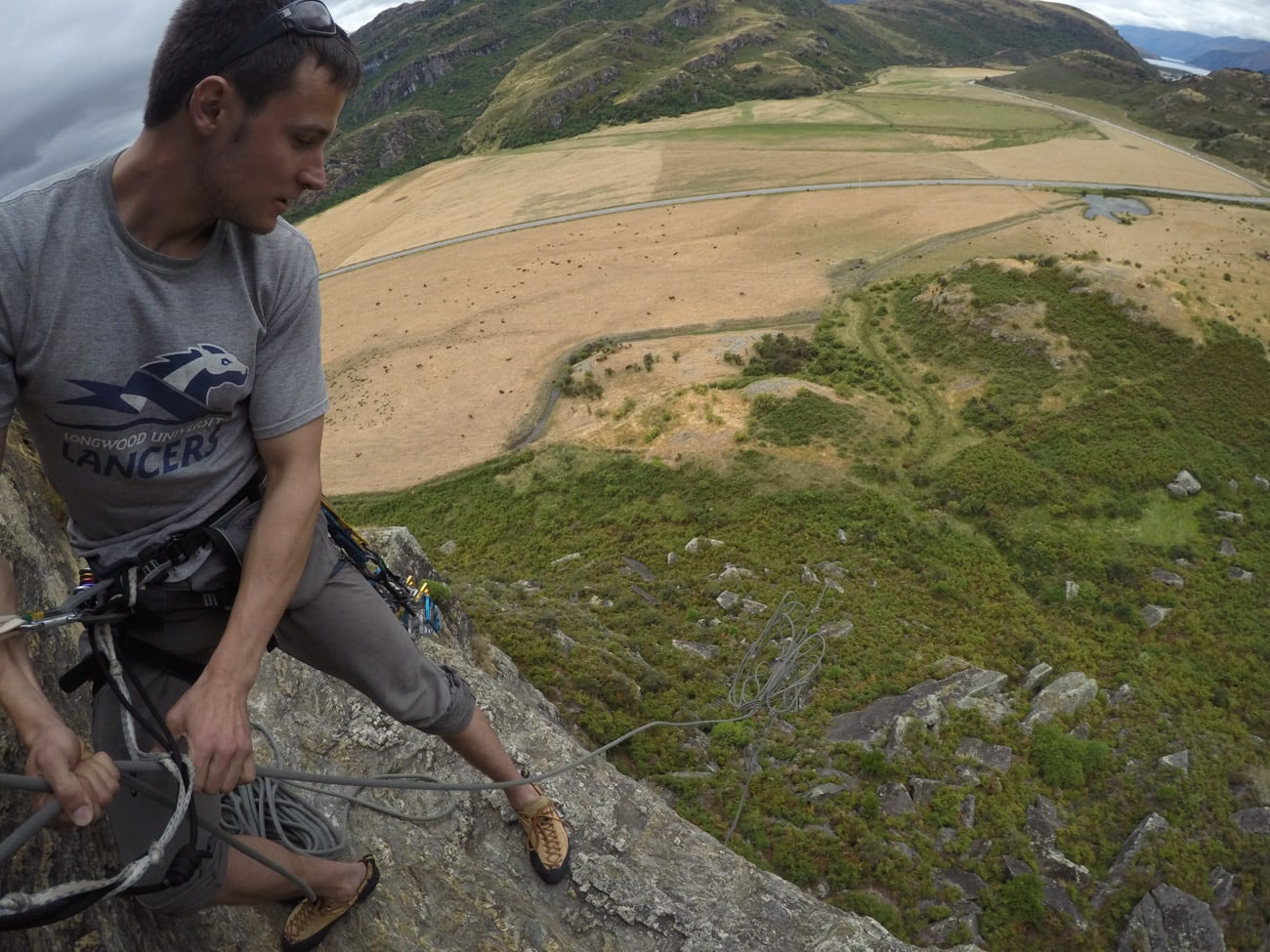 Before editing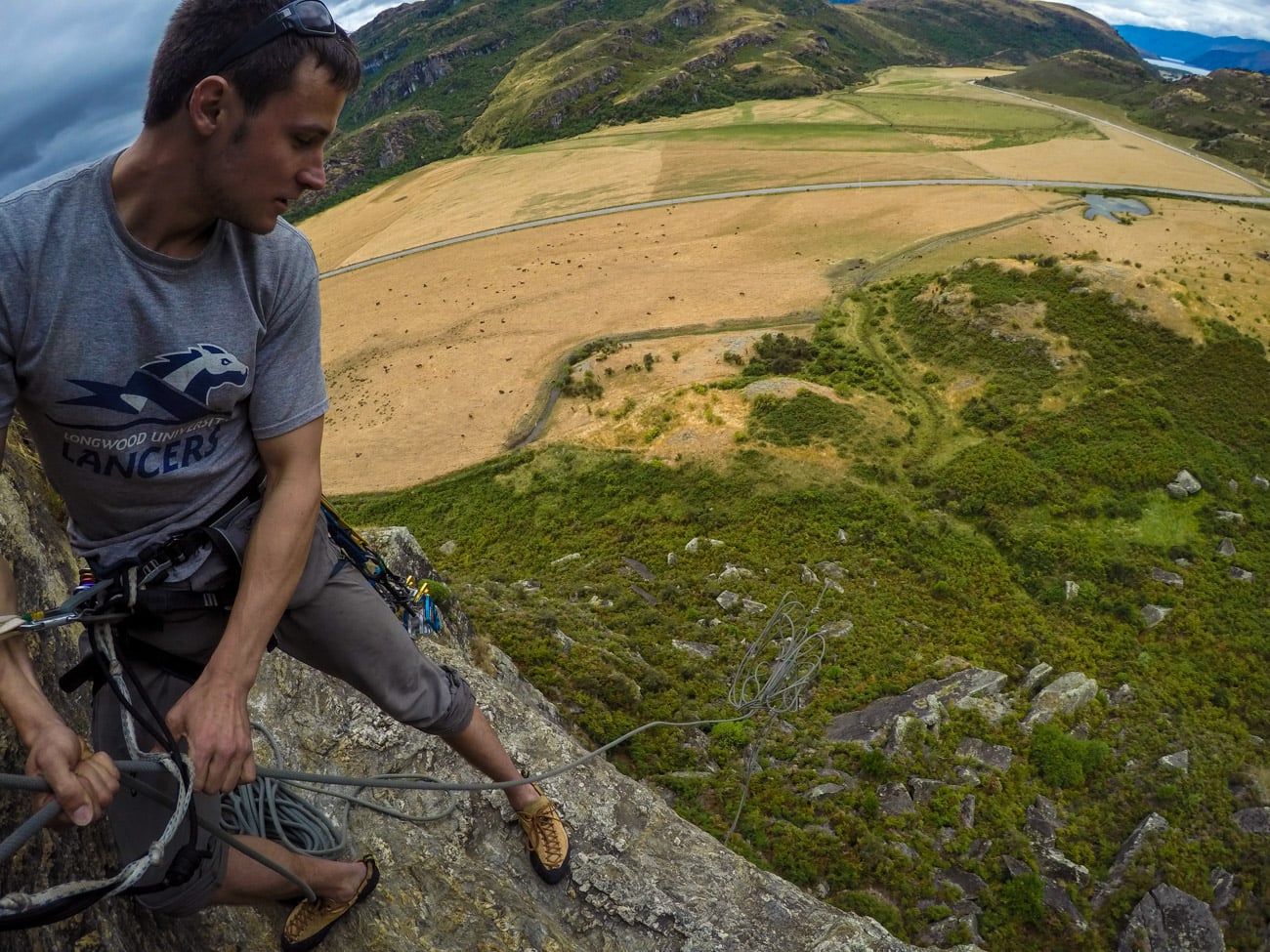 After editing
If using a program like Lightroom is out of the question or you want to upload your travel photos directly from the GoPro to your phone, there are also a ton of editing apps you can use. Snapseed is my favorite. It has a bunch of different sliders, and you can actually target specific areas and colors in the photo. **If you do use an app like Snapseed, avoid the filters. The filters degrade the quality of your photo and often make them look over-processed and grainy.**
— My Recommended GoPro Gear —
OTHER HELPFUL RESOURCES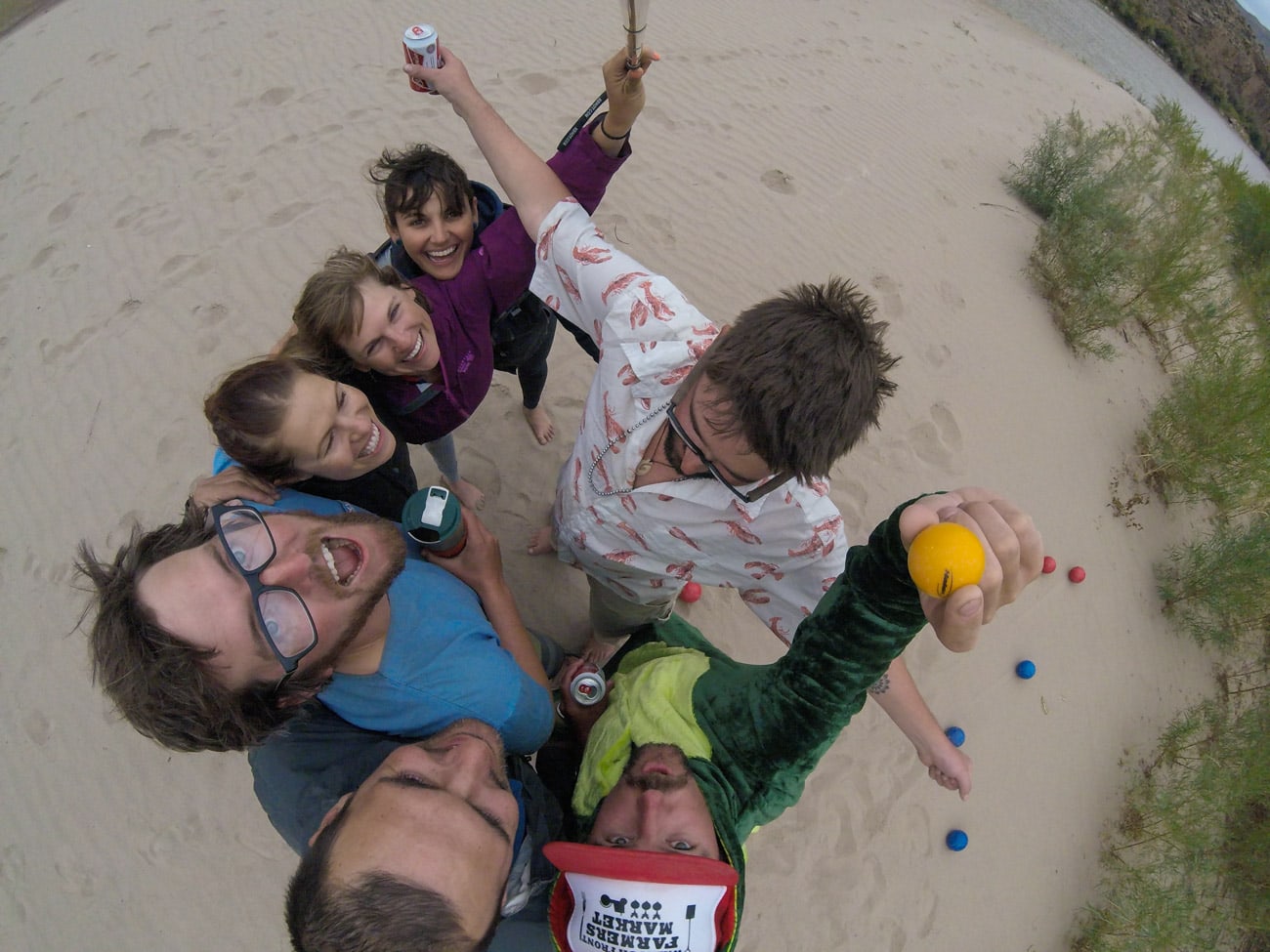 DO YOU HAVE QUESTIONS OR SOMETHING TO ADD TO MY GOPRO TIPS AND TRICKS? LEAVE A COMMENT BELOW, TWEET ME, OR FIND ME ON FACEBOOK. 

Some of the links in this post are affiliate links. Any purchases you make help to support this blog at no added cost to you. I only recommend products that I stand behind, and if you ever have any questions about any of the products featured on my site, please email me. Thanks! Kristen