Beach Essentials For Outdoor Adventurers
From clothes, to gear, and everything in between, here's what you need to have on your Beach Essentials Packing List.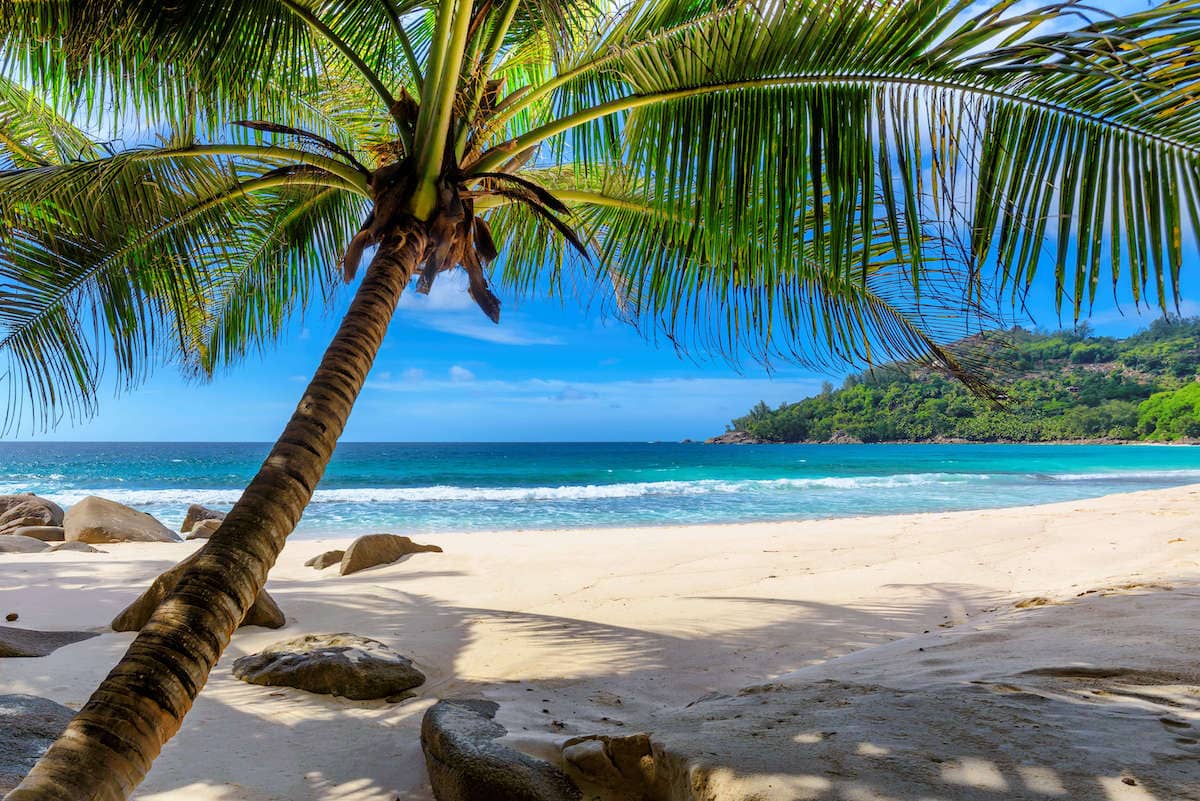 Packing the right beach essentials can make or break a beach vacation, or even just a day at the beach. Having the right gear will keep you safe from the sun, help you enjoy the water, and have a fun time all around.
So, what do you bring on outdoor beach adventures and beach centric vacations? We cover all that and more here so you can make the most of your time in the sun.
Grab your bags! Here's your complete beach essentials packing list for your next beach adventure
Essential Beachwear
Swim Suit
A swimsuit is one of the most important beach essentials for any outdoor enthusiast who wants to spend time in the water. Whether you're looking for a bikini or a one-piece bathing suit, PrAna is always my go-to brand for swimwear. Not only do they have fun designs and a ton of different styles, but PrAna is also committed to sustainability and eco-friendly practices, which we love. Their Atalia one-piece swimsuit is a favorite.
Check price: Backcountry / REI
Rash guard
If you prefer a little more sun protection or coverage while you're on the beach or out on the water, the Cruz Rashguard by Carve Designs is lightweight and comfortable. It's awesome for paddling, surfing, and swimming because it breathes well and dries quickly and provides UPF 50+ sun protection from the hot sun.
Check price: Backcountry / REI
Quick-Dry T-Shirt
A moisture-wicking, breathable tee is a beach essential for any water-bound packing list. Patagonia's Cool Capilene T-Shirt comes in both men's and women's versions as well as a long sleeve option, too, if you want extra sun protection. I love this tee because it's a flattering and well-fitting shirt that won't hold onto sweat or odor as you're moving around. It also doesn't cling, which is great for hot sticky days at the beach.
Check price: Backcountry / REI
Quick-Dry Shorts
For beach shorts, the Patagonia Baggies are a versatile activewear short that also look cute for walking around town. They're a tried and true favorite at Bearfoot Theory because they are durable, comfortable, lightweight and even great in the water. They also make them in a men's version as well.
Check price: Backcountry / REI / Patagonia
Beach Cover-up
A cute, lightweight, and packable beach cover-up is a great beach essential for traveling to and from the beach or when it starts to get cool. The prAna Mantra Bay Tunic is lightweight, quick-drying, and cute enough to walk around town when you're finished with the beach. It also provides UPF 25 sun protection and has a kangaroo pocket in the front to hold your essentials.
A Hoodie
A good hoodie is a must for every outdoor adventure and something you won't want to leave off of your beach vacation packing list so you can keep warm on chilly evenings or foggy mornings. The Coalatree Evolution Hoodie is super soft and cozy. It's made from recycled coffee grounds and plastic bottles and is probably the most comfortable sweatshirt we've ever tried. It's also odor-resistant, quick-drying, and has a handy zip pocket so you can keep your valuables from falling out.
Check price: Coalatree
Windbreaker
It's always a good idea to have a light windbreaker that you can stash in your bag or your car to protect you from the elements and Coalatree's Whistler Windbreaker is our top pick. It's featherlight and packs down into it's own pocket, making it super easy to bring along on any beach vacation or outing in case the wind picks up.
Check price: Coalatree
Sandals
Beach footwear is often subject to personal preference. Some people prefer simple flip flops while others opt for more of a Teva-style sandal. I personally love the Teva Hurricane XLT-2 Sandals becuase they make it easy to walk through sand, they're water-friendly, and you can take them on longer, more adventurous hikes. They also come in a men's version as well.
Check price: Backcountry / REI
You'll may also want to bring along a pair of nice sandals for dinners out that are still practical for walking around town and easy to pair with your non-beachwear. I brought these Olukai sandals on my trip to Kauai and I still recommend them for anyone who wants a cute, functional pair for traveling. As a heads up, they do stretch out a bit after a lot of wear and I ended up having to punch an extra hole in mine.
Check price: Backcountry / REI
---
Sun Protection
Sun Hat
Every road trip, beach vacation, and outdoor adventure needs a good hat and my personal go-to is the Wallaroo Sedona Hat. It's my favorite wide-brimmed hat because it provides full sun protection and it's cute and stylish. It's also a great option for the beach because it has an inner drawstring you can cinch tight for those breezy beach days.
*DISCOUNT: get 20% off the Wallaroo Sedona hat with code BEARFOOT20
Sunglasses
Keep the sun out of your eyes with a good pair of polarized sunglasses. My go-to beach essential shades are the Oakley Feedback Sunglasses, but there are lots of great options out there. Just make sure you pack ones that have UV protection.
Sunshade
It can get hot at the beach, so be prepared with a sunshade to keep you cool and fresh. The new Helinox Royal Box is a versatile choice designed with durable ripstop nylon and a 2-pole configuration for easy set-up. To maximize airflow, roll up the two sides or open them like wings to provide space for extra chairs, tables, or coolers. For a more budget-friendly option check out the Neso 1 Sunshade. This tarp uses bags filled with sand or rocks as anchors and packs down into a convenient shoulder bag.
Check price: Helinox / Backcountry
Sunscreen
Sunscreen is definitely a beach essential, and really an essential for any outdoor adventure. Be sure to grab a reef safe sunscreen to protect the ocean and life in it from harmful chemicals, like this Badger clear zinc SPF 40 suncreen.
Beach Gear Essentials
Tote bag
Every beach-goer needs a good tote bag to carry all their beach essentials. A good tote bag is water and sand-resistant, durable, has several pockets to keep things organized, and is stylish to walk around town with. That's why we love the ALOHA Collection Day Tripper Tote. This tote features technical outer material to protect against water and sand and it has an interior pocket to keep your wallet, phone, and other essentials safe and dry.
Check price: REI
Cooler
If you plan on spending a couple of hours or even a full day at the beach, be prepared with a cooler to keep drinks and snacks nice and chilled. The RTIC Soft Pack 20 Cooler is our go-to beach cooler because it's the perfect size to stash some beverages and lunch. Need more room? These Soft Pack coolers also come in two sizes bigger. All RTIC coolers are leakproof, puncture-resistant, and have 2 inches of foam insulation to keep ice longer.
Check price: RTIC
Insulated Water Bottle
Ditch the single-use plastics and grab a reusable insulated water bottle before you head to the beach. We love the 32oz wide-mouth Hydro Flask water bottle. Its double-wall vacuum insulation keeps water cold for hours and the wide-mouth design makes drinking easy and convenient. If you prefer a straw, it also comes in a flex straw lid option as well.
Check price: REI / Backcountry / Hydro Flask
Beach Chairs
I travel with two Helinox Sunset camp chairs in my van but for sandy situations, the Helinox Beach Chairs are a better choice. Thanks to their splayed legs that help prevent them from sinking into the sand, you'll feel sturdy and secure. These chairs feature a tall back for more comfort while relaxing on the beach plus they're super lightweight and pack down small making them easy to transport.
Check price: Helinox / REI / Backcountry
Sand-free towel
One of my least favorite things about going to the beach is wet towels embedded with wet sand. Thankfully, Nomadix has designed a sand-resistant All-Purpose Towel made from post-consumer recycled plastic that is equally soft and versatile but doesn't leave your car damp and sandy. These towels dry super quickly so when you're ready to pack up, simply shake out the sand and stash it in your bag!
Check price: REI
Beach mat
Make your trip to the beach a little more relaxing with a CGear Multimats Sandlite sand-free mat. This mat is made from woven polyester, which allows sand to fall through the holes easily so the tiny grains don't get stuck to your feet or other beach essentials. These mats come in three sizes – small, medium, or large – so you can find the perfect sand-free floor for your day at the beach.
Check price: REI / Backcountry
Beach games & toys
A day at the beach calls for some fun in the sun! Whether you prefer to splash around in the water or challenge your friends to a game of cornhole, these beach games and beach toys will keep you entertained for hours.
---