Staying at Alta's Rustler Lodge
Get immediate access to the slopes and enjoy rustic luxury at Alta Ski Area's Rustler Lodge – a ski-in / ski-out hotel at the base of the Alta's chairlifts with a heated outdoor pool, incredible food, and an on-site ski shop.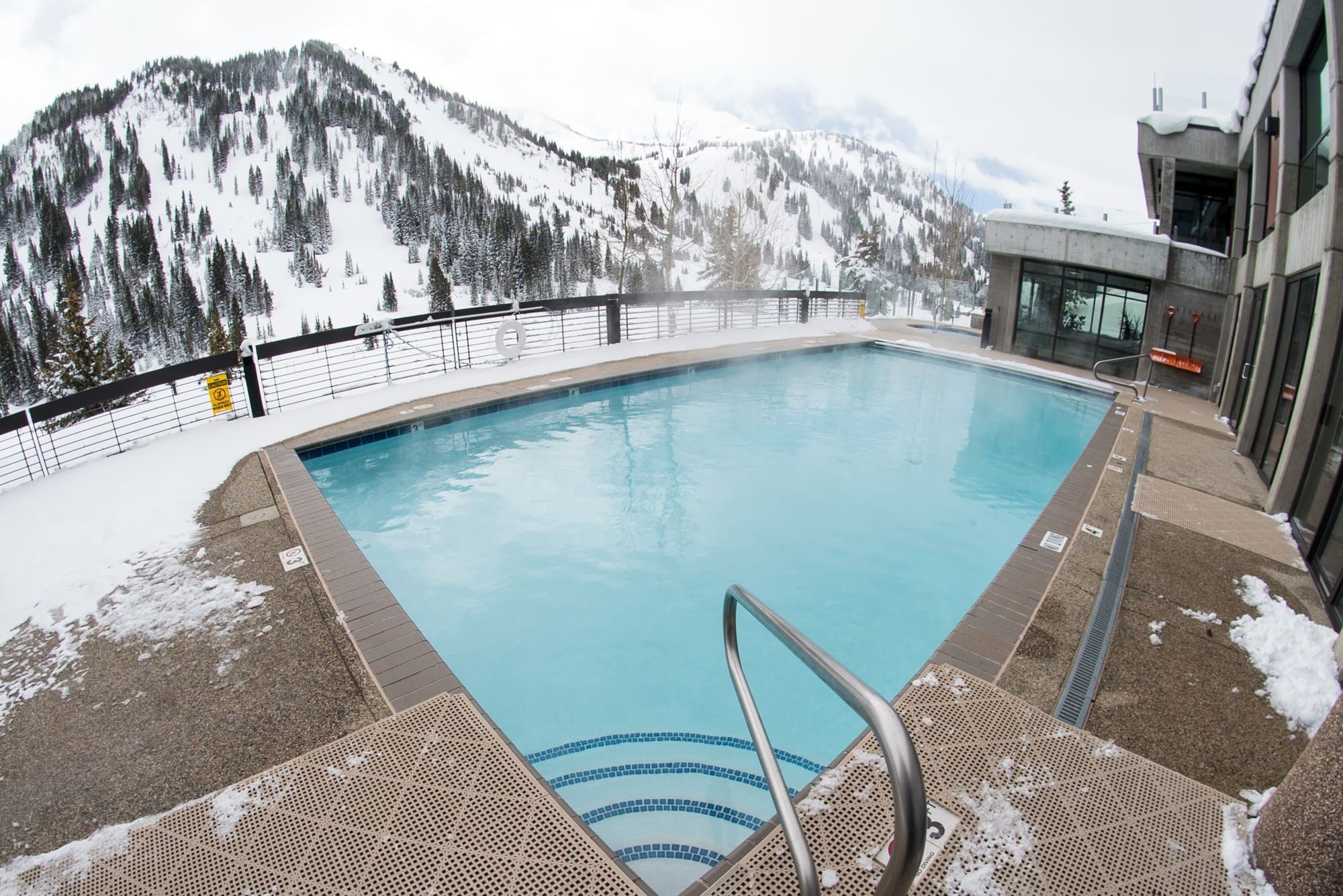 Staying at Alta's Rustler Lodge
Alta Ski Area, located less than one hour from downtown Salt Lake City, is a skiers-only mountain that is known for having some of the best powder in the US.  For that reason, it attracts skiers from all over the globe.
With one month left in the season, I've decided to kick my effort to improve my skiing skills into overdrive and have a few stay-cations up at Alta planned. Staying at the base of chairlift, where there are several hotels with ski-in / ski-out access, allows you to maximize your time on the slopes and avoid the commute from Salt Lake.
The Rustler Lodge is one of these hotels.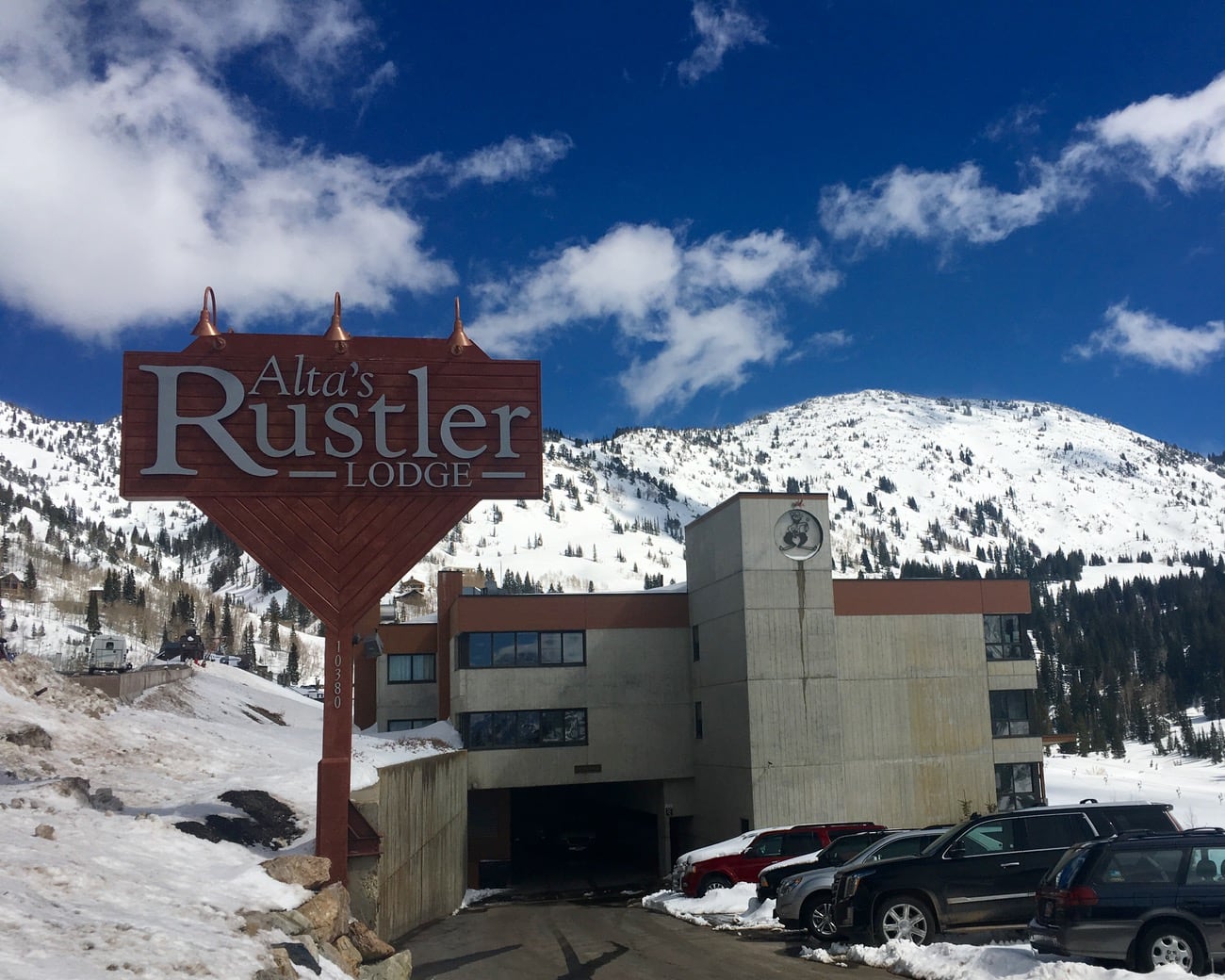 Known as one of the more luxurious options at Alta, visitors who stay at the Rustler come back year after year to relax in the steamy outdoor pool, dine on exceptional cuisine, and interact with the friendly staff, some of who've been around for 25+ years.
And I'll say that after a big day on the slopes, the folks at the Rustler sure know how to pamper a girl.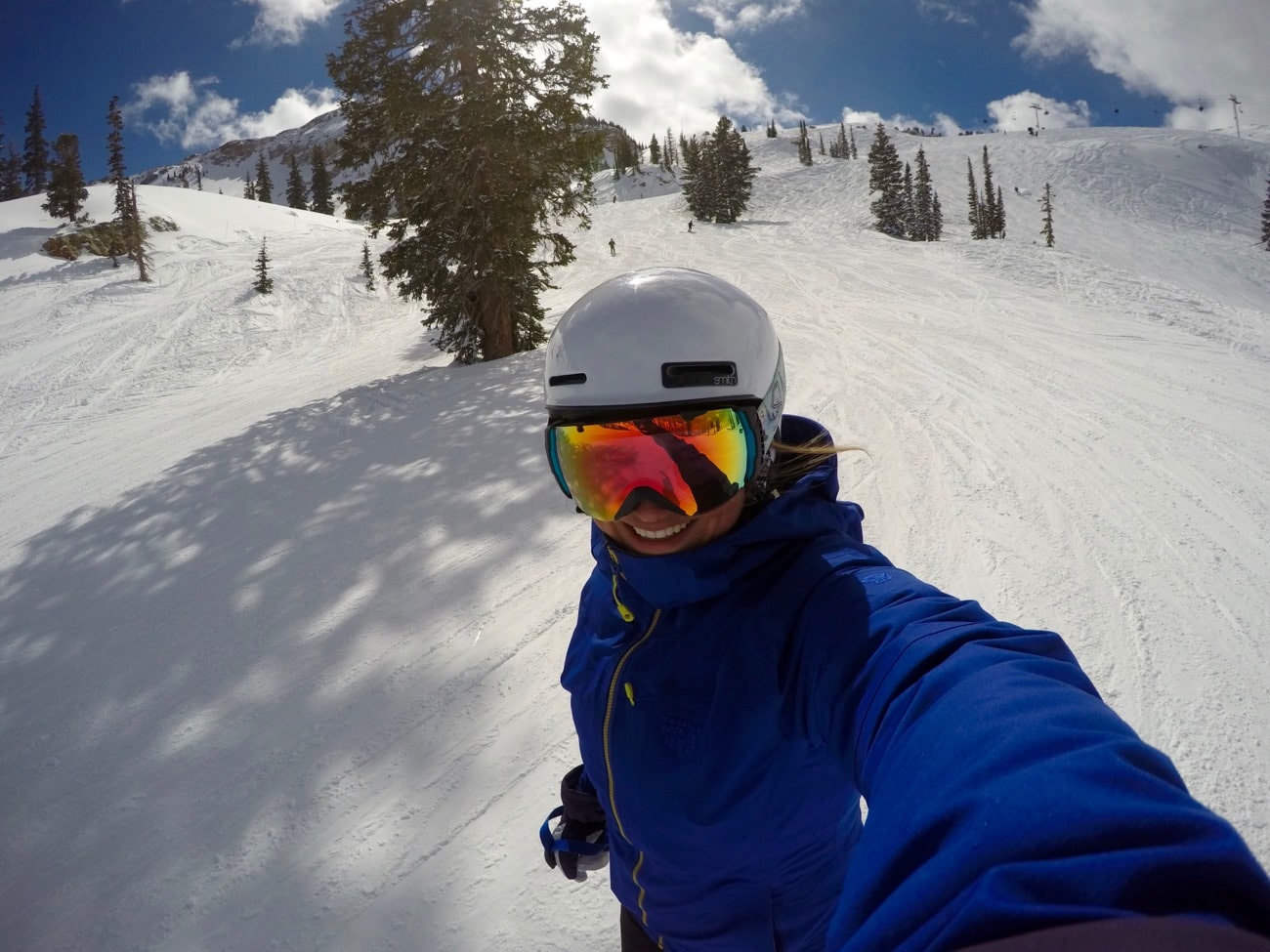 Here's my full review of my fabulous stay at Alta's Rustler Lodge.
— The Scoop —
The Rustler Lodge is located directly in the town of Alta between Alta's two main chairlifts. This means that you walk out the door, put on your skis, and can be on your way up the mountain in less than five minutes.
The vibe at the hotel could be described as cozy rustic luxury. Rooms are spacious, clean, and comfortable, and where the hotel really shines are the amenities and professional service.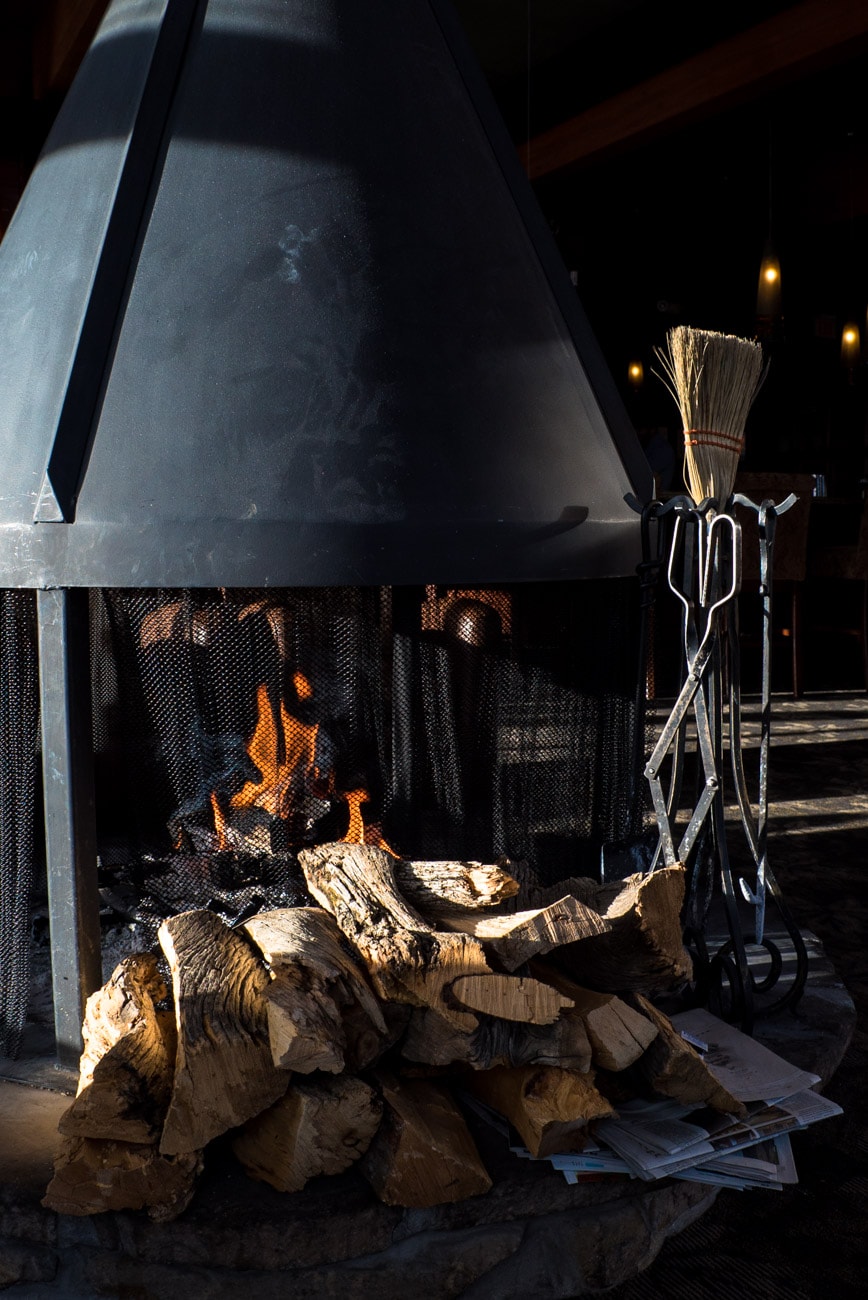 It was clear from the get-go that the staff don't want you to lift a finger. Immediately upon my arrival, my luggage was delivered to my room, skis placed in my individual ski locker, and my car taken off by the valet. Once I was checked in, a young man named Matt who works in Guest Services gave me the grand tour of the 85-room hotel that included a stop in the on site ski shop, the lounge and dining room, and the spa area. I couldn't wait to dive into that pool at the end of the day.
Finally, dining options up at Alta are somewhat limited, so a multi-course dinner and full breakfast buffet are also included in your stay at the Rustler.
— Rooms at the Rustler Lodge —
The Rustler has a variety of rooms that accommodate between 2 and 6 people. My room was one of the Cecret Rooms with a King Bed, a huge balcony with spectacular mountain view, and a heated bathroom.
While the decor simple, the room was plenty spacious and very comfortable.
The real highlight for me was the incredible bed which had some of the softest sheets I've ever slept on.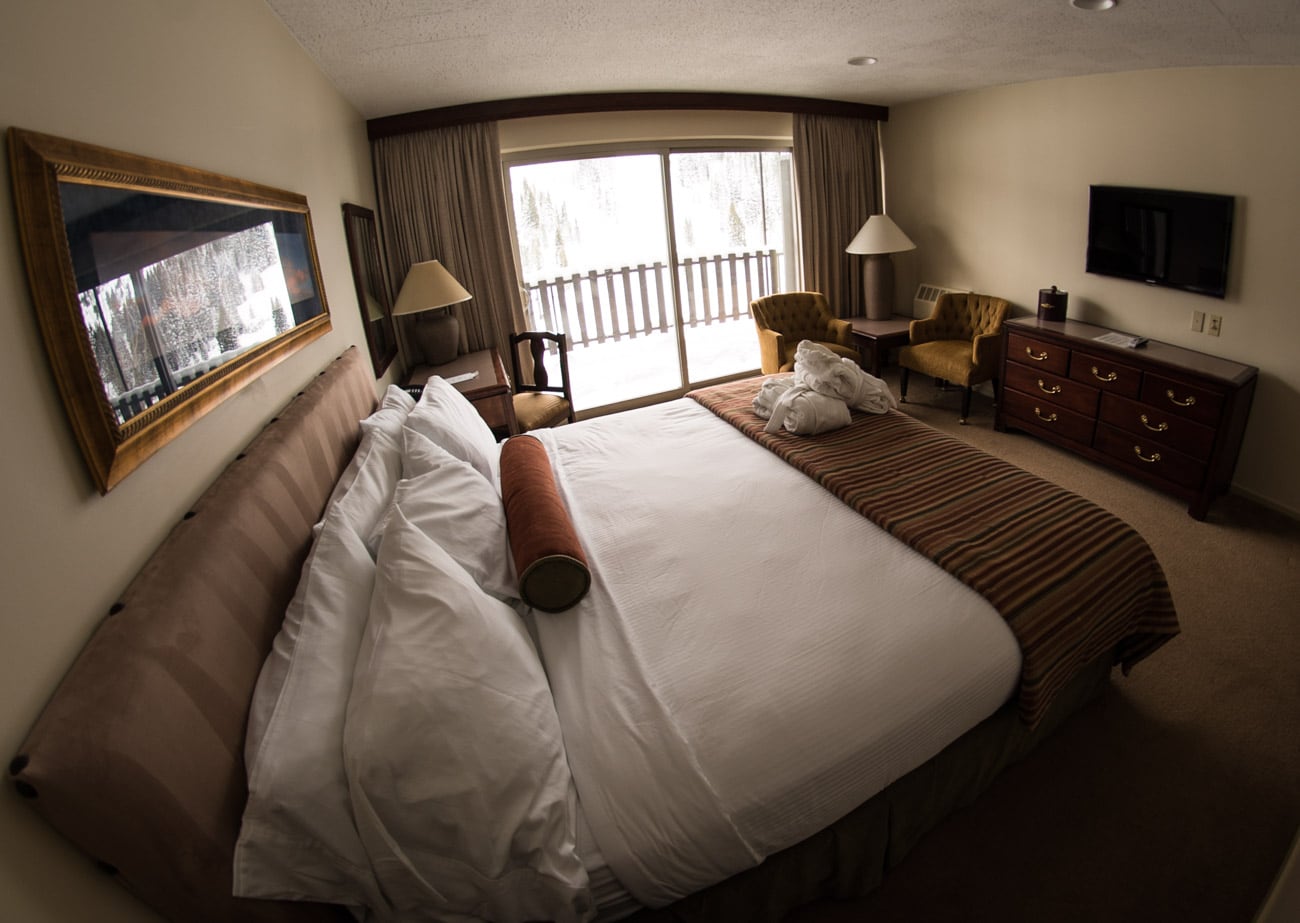 The room also came with a cozy robe which came in very handy when it was time to head to the pool.
The major differences between the various room types is the overall size, the bathroom (some are more modern), and the view. So before picking a room, make sure to browse the accommodation options on their website.
TIP: for those of you on a tighter budget or traveling with a group of friends, check out the dorm rooms which are a pretty good deal when you consider that breakfast and dinner are included.
— Amenities at the Rustler Lodge —
Where to start?!?
Pool and Hot Tub: the outdoor pool is heated to 100 degrees and the hot tub is even hotter. With lovely views of the mountain, there was no better way to end an epic day of skiing. There is also an indoor hot tub that stays open later in the evening.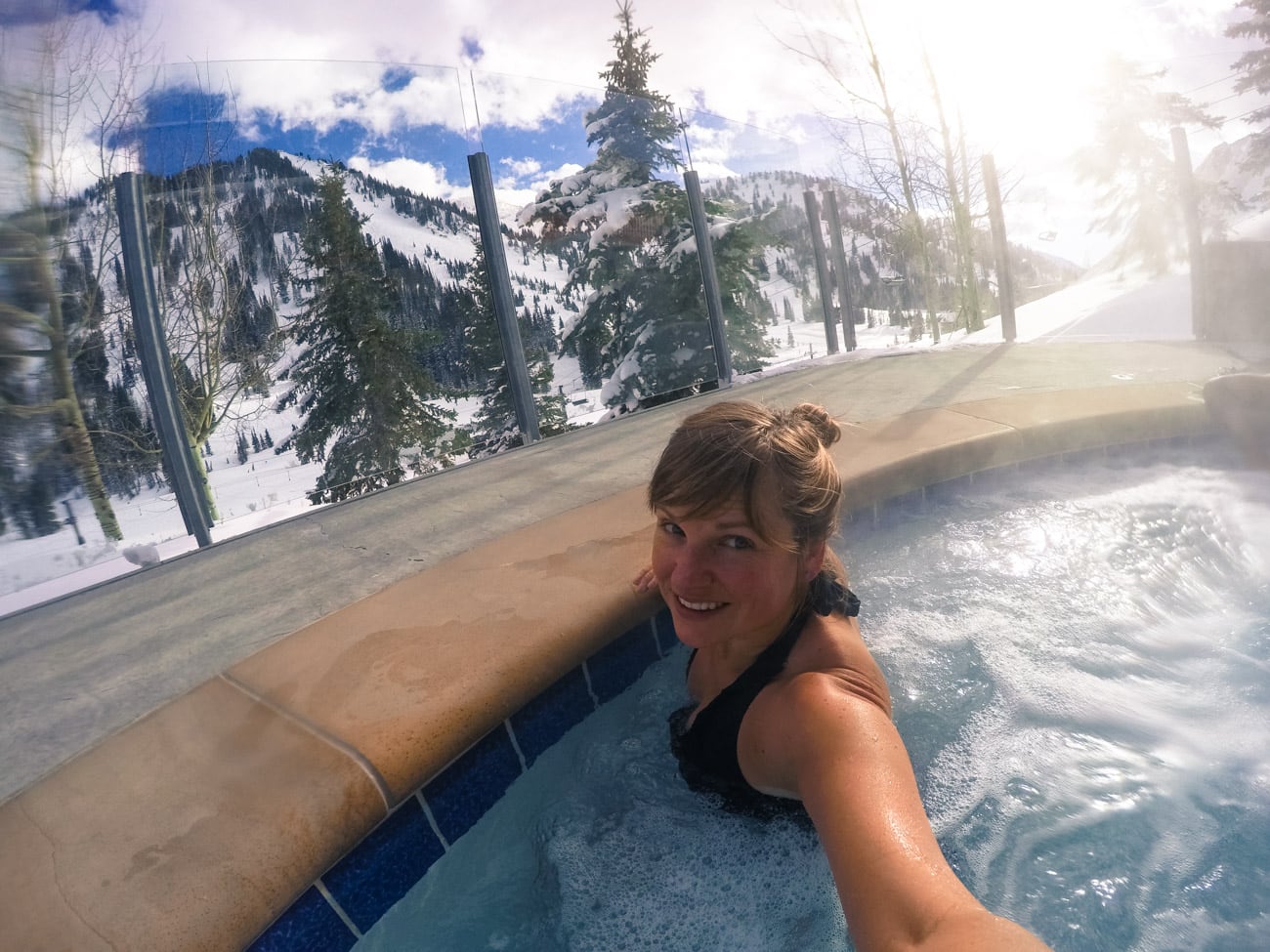 Steam Room: Alta sits at 8.500 feet above sea level and the air is very dry. The fancy (and SUPER steamy) eucalyptus steam room, which is located just inside from the pool, helps alleviate dry skin, clear up your sinuses, and loosens up those muscles.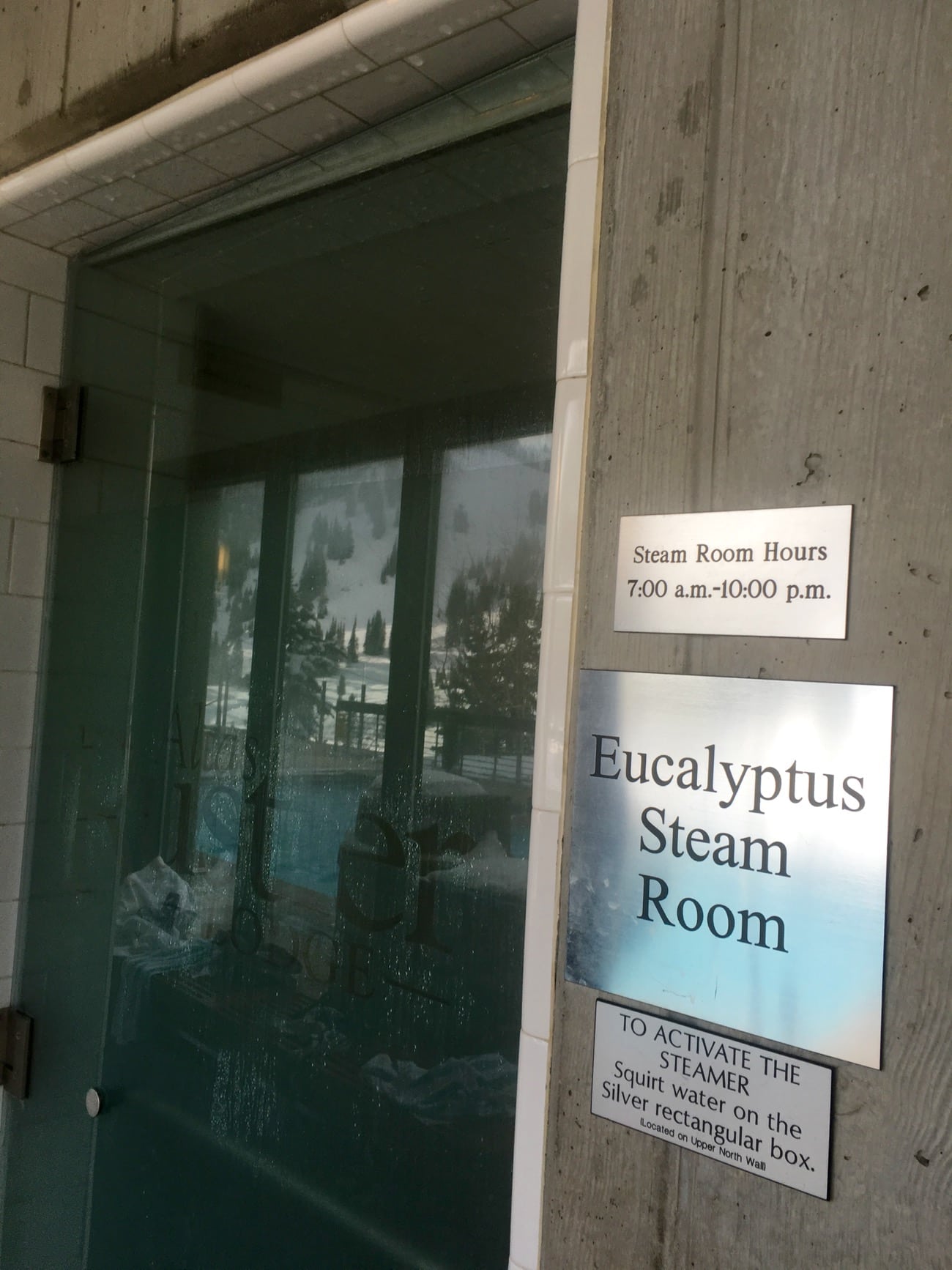 The Spa: Need a deep tissue massage, pedicure, or aromatherapy treatment? The Rustler's Spa has got you covered.
The Rustler Deep Powder House: The in-house ski shop has a full selection of high-performance rentals as well as clothing and accessories. I'd been having issues with my boots, so I decided to rent some from the onsite ski shop. I was told that Noah, one of the shop's staff, is known as one of the best boot-fitters around. He was extremely attentive, and worked with me to find just the right pair.
Morning Stretching Session: Every morning at 7:15am, a trained instructor leads a stretching class. I went to this and left feeling strong, limber, and ready to take on another day of skiing.
Business Center: You're on vacation, but in case you need to squeeze in a little business, the Rustler has a business center equipped with computers, and all rooms have free wi-fi.
Chairlift to the Hotel: The Rustler is located up a small hill, but there's no need to walk. At the end of the day, hop on the hotel's private chairlift which whisks you right to the hotel's backdoor.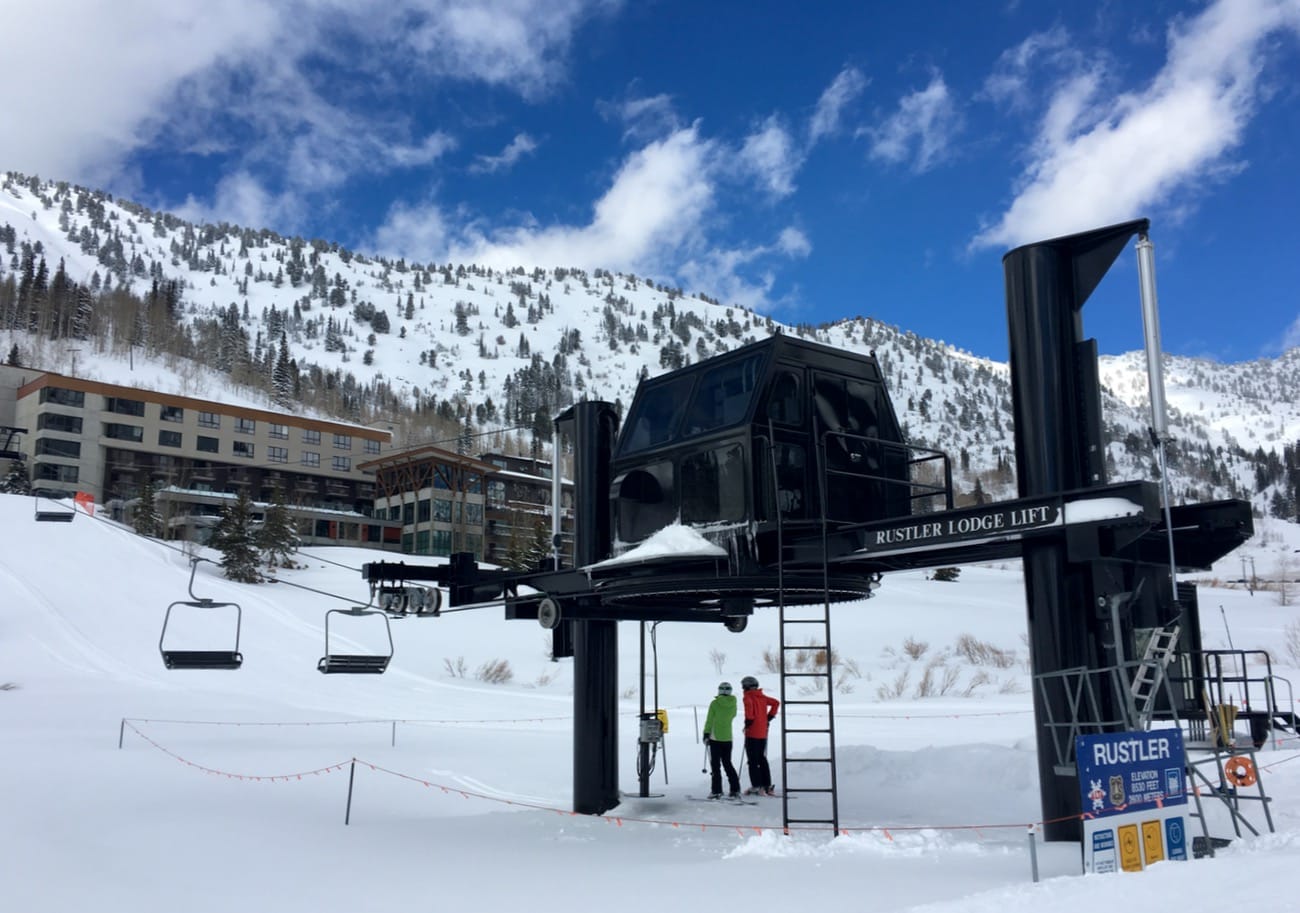 — Wining and Dining —
You definitely won't go hungry during your stay at the Rustler.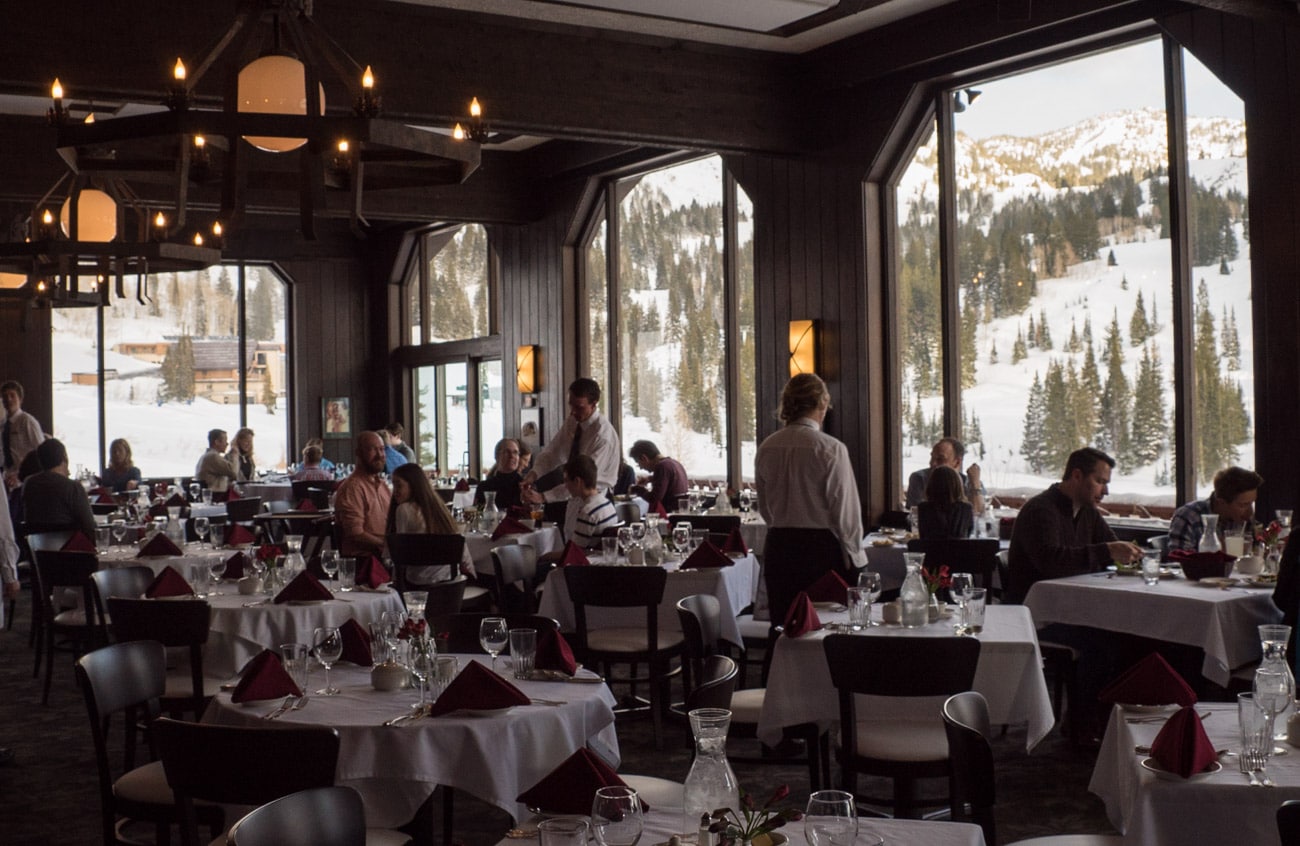 Breakfast included a huge buffet with everything from pancakes, bacon (which was nice and crispy), fruit, yogurt, a variety of bread, a full omelet station, and more. You almost have to be careful not to put yourself into a food coma at breakfast.
Don't miss the Apres Ski happy hour in the afternoon where they serve up beverages and snacks to tie you over till dinner
For dinner, there was a full menu that had regular menu items along with an extensive list of daily gourmet specials. I started with a cup of tomato soup and a spinach salad topped with fried oysters and bacon. For the main course, I had the daily fish special – a lovely filet of escolar on a bed of grains and spaghetti squash with a red pepper sauce. It tasted like it just came off the boat and was cooked perfectly. After dinner, make sure you save room for the desert menu, which has over half a dozen treats to satisfy that sweet tooth. Alcoholic drinks are not included, but they have a full selection of beer, wine, and cocktails that you can charge to your room.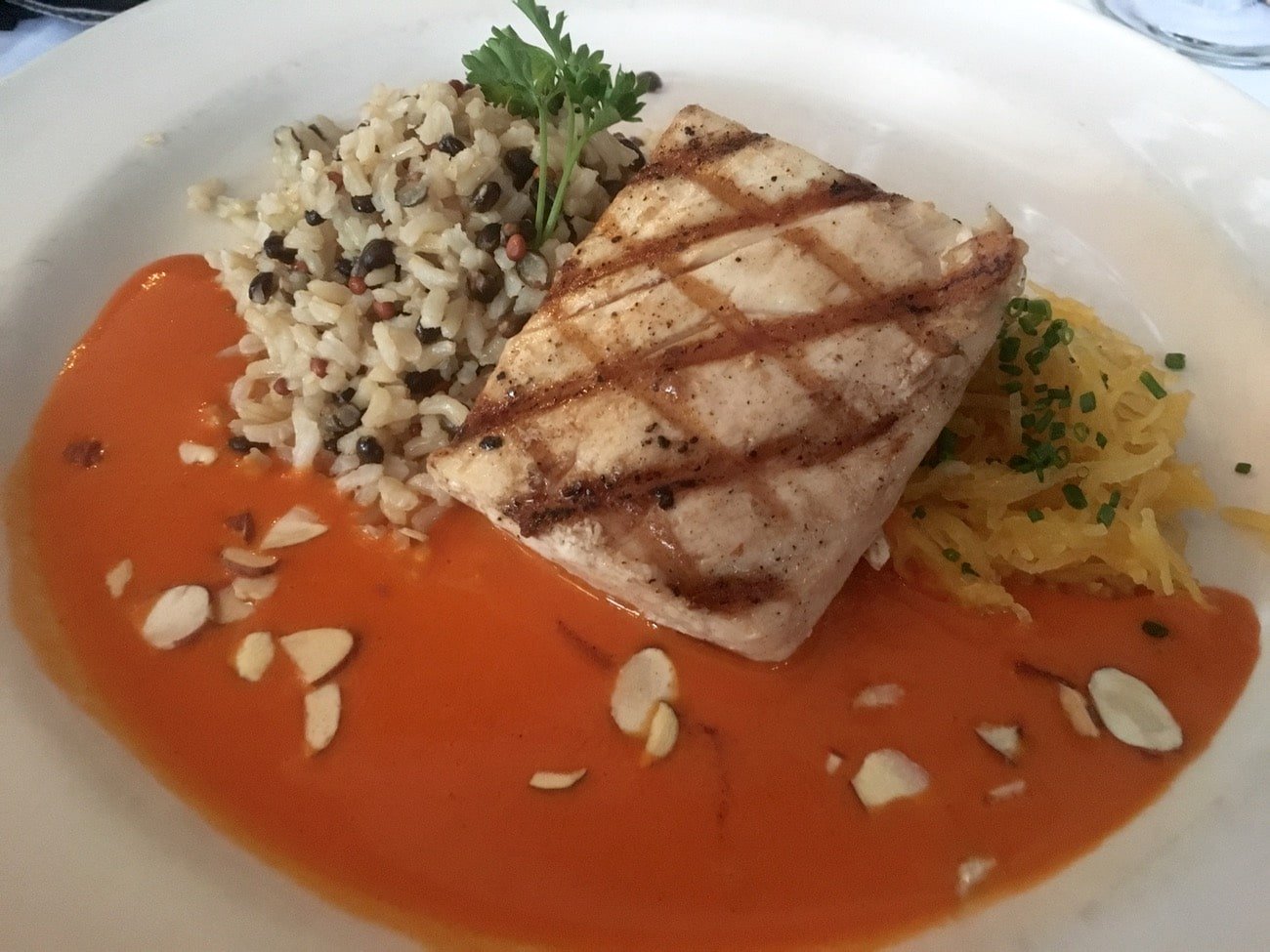 Make sure to swing by the bar before or after dinner. One of the bartenders named John has been living and working there for over two and a half decades and was full of good tips for exploring Alta.
TIP: If you are traveling solo or looking to meet some other guests, request to dine at the Wasatch Table, a group table where you'll be in the company of other travelers and one of the hotel managers. I had the pleasure of dining with Rebecca, the assistant manager, and 3 other solo travelers during my stay, and we had a blast getting to know each other. When you dine at the Wasatch Table, you'll also get to enjoy a glass of wine as a freebie.
— For More Information —
My stay at the Rustler Lodge was absolutely amazing, offering a chance to relax in the shadow of one of the best ski mountains in the country. For more information and to plan your next ski vacation, visit the Rustler Lodge website (and make sure to tell them that you read about them on Bearfoot Theory). You can also check availability and book now via Booking.com using the search box below.
— Read Next —
12 Beginner-Friendly Ski Resorts for Adults
What to Wear Skiing: A Beginner's Buying Guide
WOULD YOU LIKE TO STAY AT ALTA'S RUSTLER LODGE? LEAVE A COMMENT BELOW, TWEET ME, OR WRITE ME A POST ON FACEBOOK. 

A big thanks to Alta's Rustler Lodge for hosting me during my stay. As always, all opinions and words are entirely my own.