USA Bucket List For Outdoor Adventure: 70 Best Places to Visit
Where we ladies at Bearfoot Theory want to go in 2019!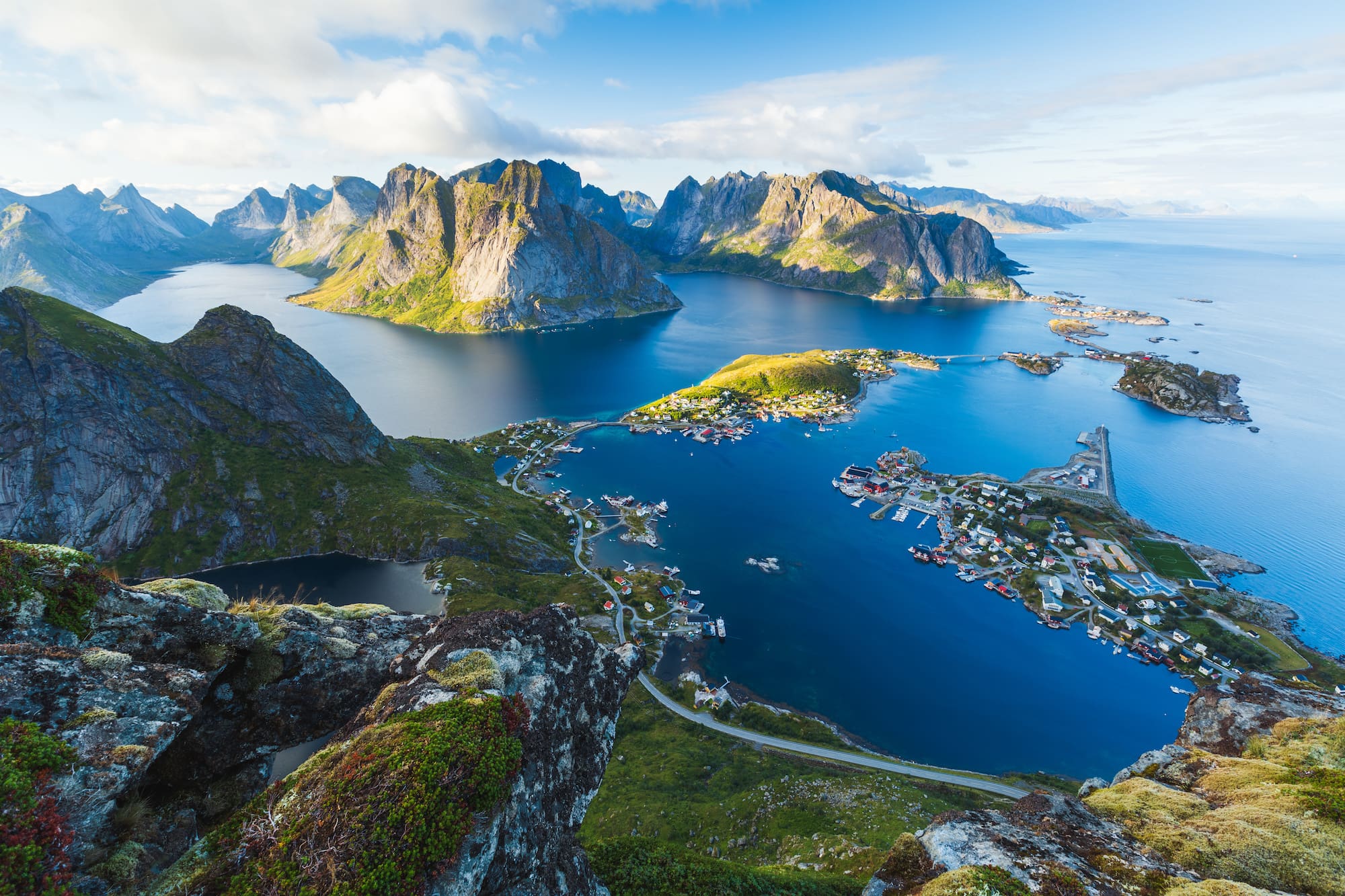 Looking for the best places in the USA to visit for outdoor adventure? You've come to the right place! Whether you live in the United States or you're traveling from overseas, a USA bucket list is a great way to make sure you check off all the amazing places this country has to offer.
From the lowest point in North America (Badwater Basin) to the highest peak in Alaska (Denali), we've curated an epic list of the best places to enjoy the outdoors across the USA.
Our team here at Bearfoot Theory has traveled the country from the east coast to the west coast and from the Canadian border down to the Mexican border and these are our top recommendations to add to your USA bucket list.
We've structured this bucket list based on activities and types of trips. You can jump to your favorite adventure below:
National Parks Bucket List
1. Grand Canyon National Park
2. Arches National Park
3. Zion National Park
4. Channel Islands National Park
5. Yosemite National Park
6. Yellowstone National Park
7. Glacier National Park
8. Rocky Mountain National Park
9. Death Valley National Park
10. Denali National Park
11. Joshua Tree National Park
12. Olympic National Park
13. Sequoia National Park
14. Carlsbad Canyons National Park
---
Bucket List Road Trips
15. California State Route 1
16. Oregon Coast Highway 101
17. Route 395 in California
18. The Blue Ridge Parkway
19. Hana Highway
20. Florida Overseas Highway
21. Alaska Highway
---
Bucket List Hikes in the US
22. The John Muir Trail
23. The Pacific Crest Trail
24. The Appalachian Trail
25. The Long Trail
26. Havasu Falls
27. The Arizona Trail
Grand Canyon Rim-to-Rim
28. The Colorado Trail
29. Half Dome
30. The Narrows
31. Kalalau Trail
---
Bucket List Beaches in the US
32. Cannon Beach, Oregon
Dramatic rock formations like Haystack rock and tufted puffins
33. Second Beach, Washington
Quillayute Needles archipelago
34. Driftwood Beach, Jekyll Island GA
Driftwood trees
35. Assateague Island
Best beach for wild horses
36. Popham Beach, Maine
Tidepools
37. Pfeiffer Beach, California
Known for its purple sands and rock formations, it's a great place for hiking and exploring tide pools.
38. Hanakapiai Beach, Hawaii
This beach is accessible only via the Kalalau Trail, a famous hiking route on the Na Pali Coast.
39. La Jolla Cove, California
Known for its clear waters and sea caves, it's a great spot for snorkeling, kayaking, and diving.
40. Sleeping Bear Dunes National Lakeshore, Michigan
Famous for its towering sand dunes, it offers hiking trails, kayaking, and swimming in Lake Michigan.
41. Padre Island National Seashore, Texas
The longest stretch of undeveloped barrier island in the world, it's ideal for bird watching, camping, and kiteboarding.
42. Hamoa Beach, Hawaii
Once described by Ernest Hemingway as the world's best beach, it's a great place for bodysurfing and exploring the tropical landscape of Maui.
---
Bucket List Water Adventures
43. Snorkeling with Manatees in Crystal River, Florida
Crystal River, Florida
44. Canoeing in the Boundary Waters Canoe Area Wilderness, Minnesota
45. Packrafting the Escalante River
46. Kayaking The San Juan Islands
47. Whitewater Rafting the Grand Canyon, Arizona
48. Traveling the Inside Passage to Alaska
Ferry, kayak, boat/ship
49. Scuba Diving in the Florida Keys
50. Surfing in Oahu, Hawaii
51. Snorkeling in Hanauma Bay, Hawaii
52. Sea Kayaking in Glacier Bay, Alaska
53. Fly Fishing in Montana's Yellowstone River
54. Kitesurfing in Outer Banks, North Carolina
55. Paddleboarding in Lake Tahoe, California
56. Sailing in San Francisco Bay, California
---
Best Winter Adventures in the US
57. Dog Sledding in Alaska
Experience the Alaskan wilderness via a traditional mode of transport, led by huskies.
58. Ice Skating in New York City's Central Park
Skate in the heart of the city at the Wollman Rink, with the NYC skyline as your backdrop.
59. Snowmobiling in Yellowstone National Park, Wyoming
Explore the park's winter beauty on a guided tour, with a chance to spot wildlife and see geysers.
60. Viewing the Northern Lights in Fairbanks, Alaska
Witnessing this natural light display is a once-in-a-lifetime experience.
61. Ice Caves Exploration in Apostle Islands, Wisconsin
These stunning caves are accessible when Lake Superior freezes over.
62. Stay in a winter backcountry hut
63. Soak in Nevada's Best hot springs
Kristen's Adventure Bucketlist
[bulleted_list icon="fa-globe"]
Tour Du Mont Blanc, France-Switzerland-Italy
[/bulleted_list]
The most famous hiking trail in Europe crosses the border of three countries, takes you into seven valleys and gives you six miles of ascent over its 105 miles of hiking trails. Plus, an up close and personal view of the Mont Blanc Massif makes it one of the most amazing travel destinations in the world.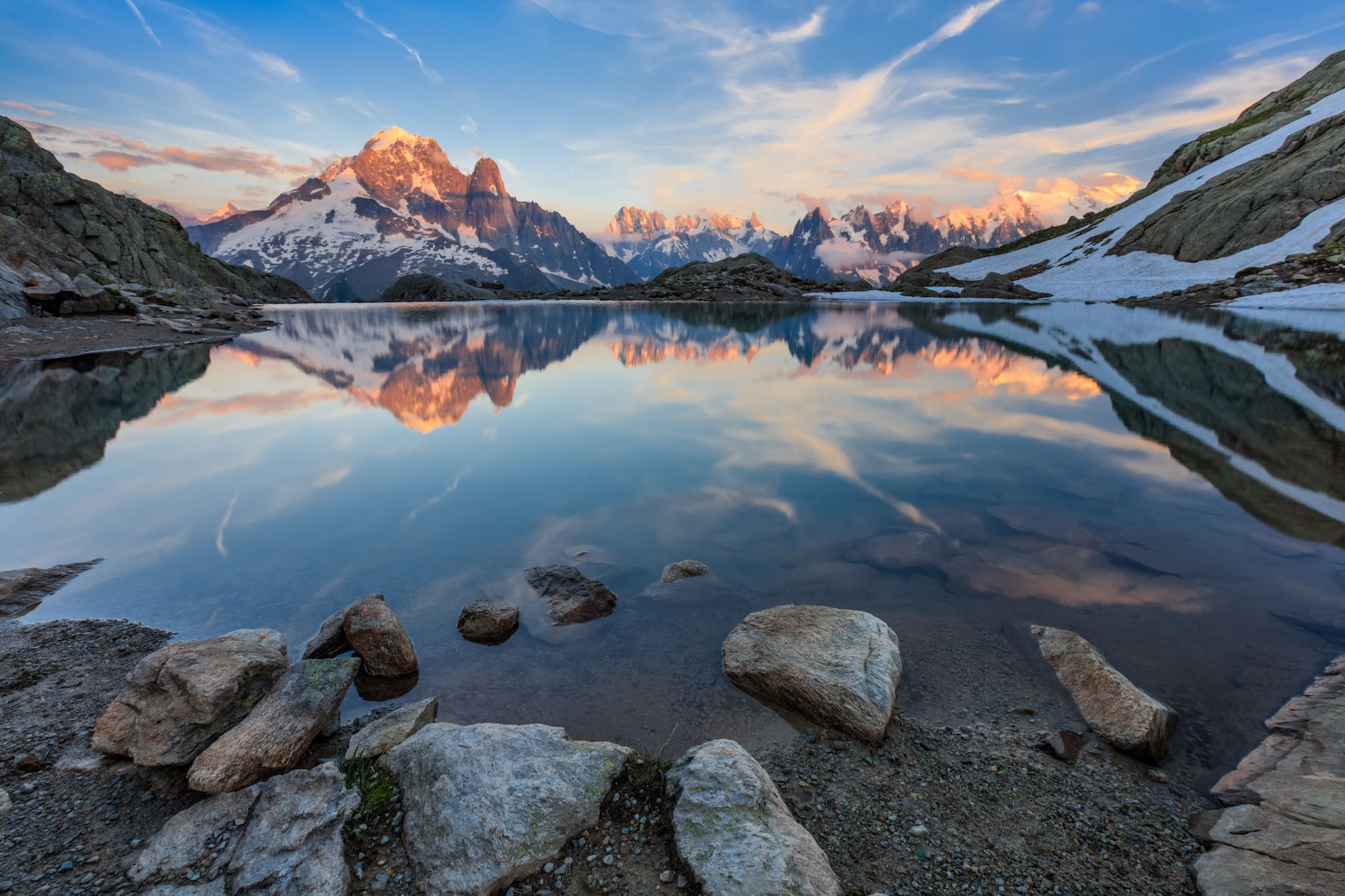 [bulleted_list icon="fa-globe"]
The Dolomites, Italy
[/bulleted_list]
This massive mountain range is located in Northeastern Italy and is designated as UNESCO World Heritage site thanks to its 18 peaks and unique culture. There are 12 ski areas and alpine hiking trails that rival the size and grandiosity of Patagonia.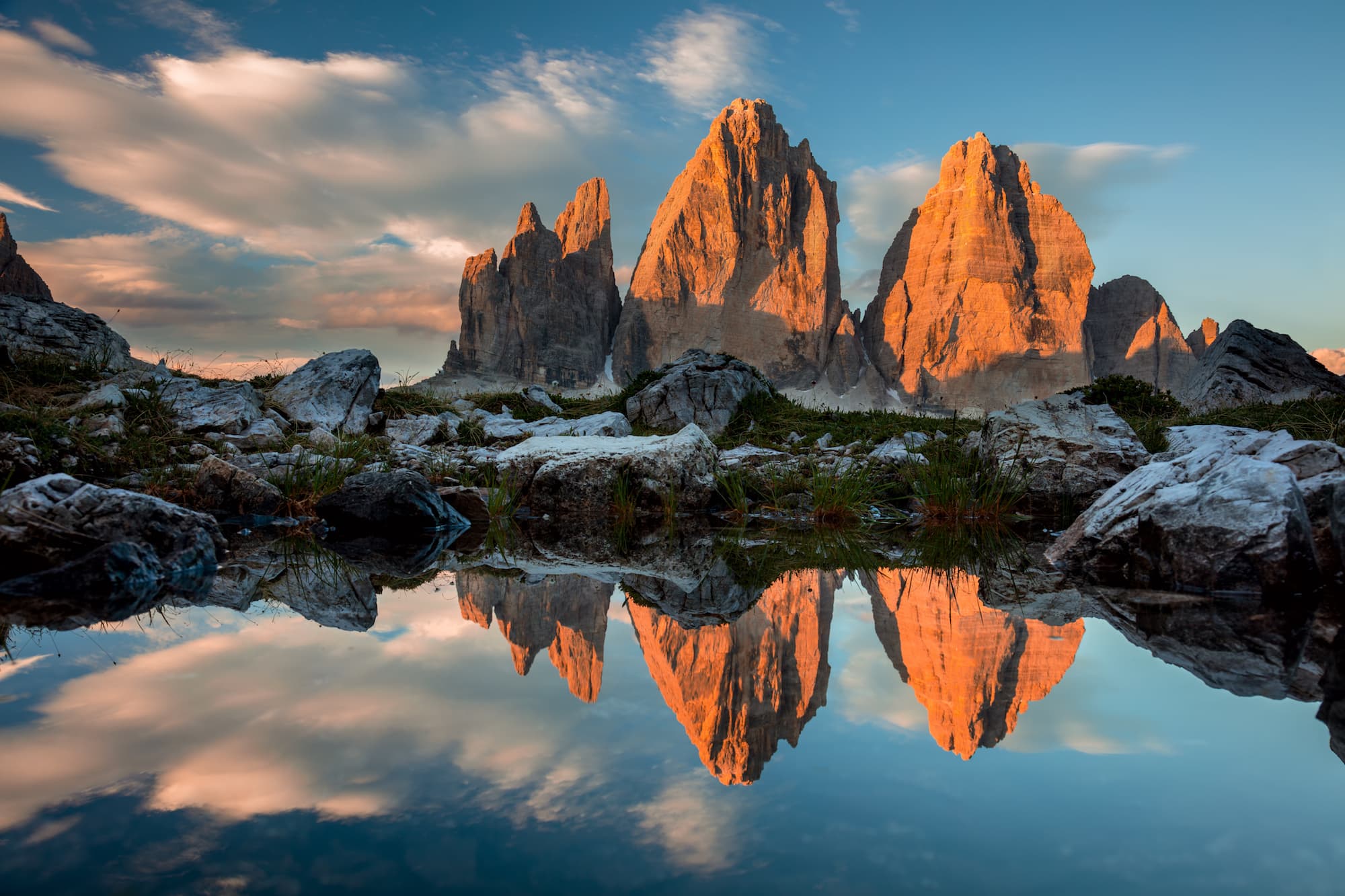 [bulleted_list icon="fa-globe"]
Cordillera Huayhuash Circuit, Peru
[/bulleted_list]
Peru's 81 mile-long circuit hike makes the most out of what little space it has. It's got alpine hiking, hot springs, aquamarine lakes in the snowy Andes Mountain Range of South America. To solidify its reputation as an amazing travel destination, it's also regarded as one of the top ten circuits in the world.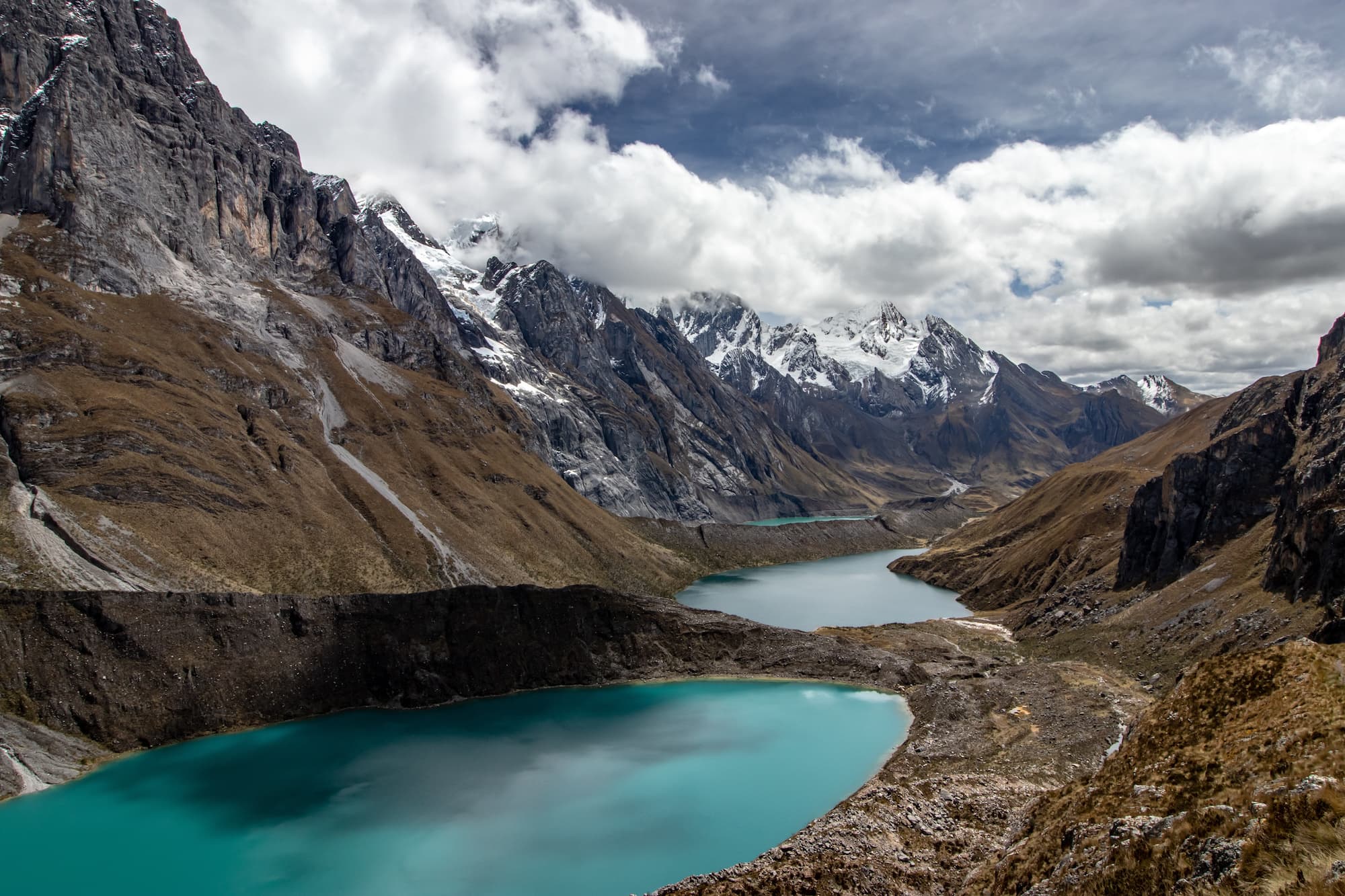 [bulleted_list icon="fa-globe"]
Norway
[/bulleted_list]
Skiing, hiking, glaciers, coastal fjords and mountains give an outdoor enthusiast plenty of ways to fill up an entire travel itinerary in this northern country. However, the Scandinavian country is also home to the cities of Oslo and Lillehammer that are worth visiting purely for the sake of being immersed in the unique Norwegian culture.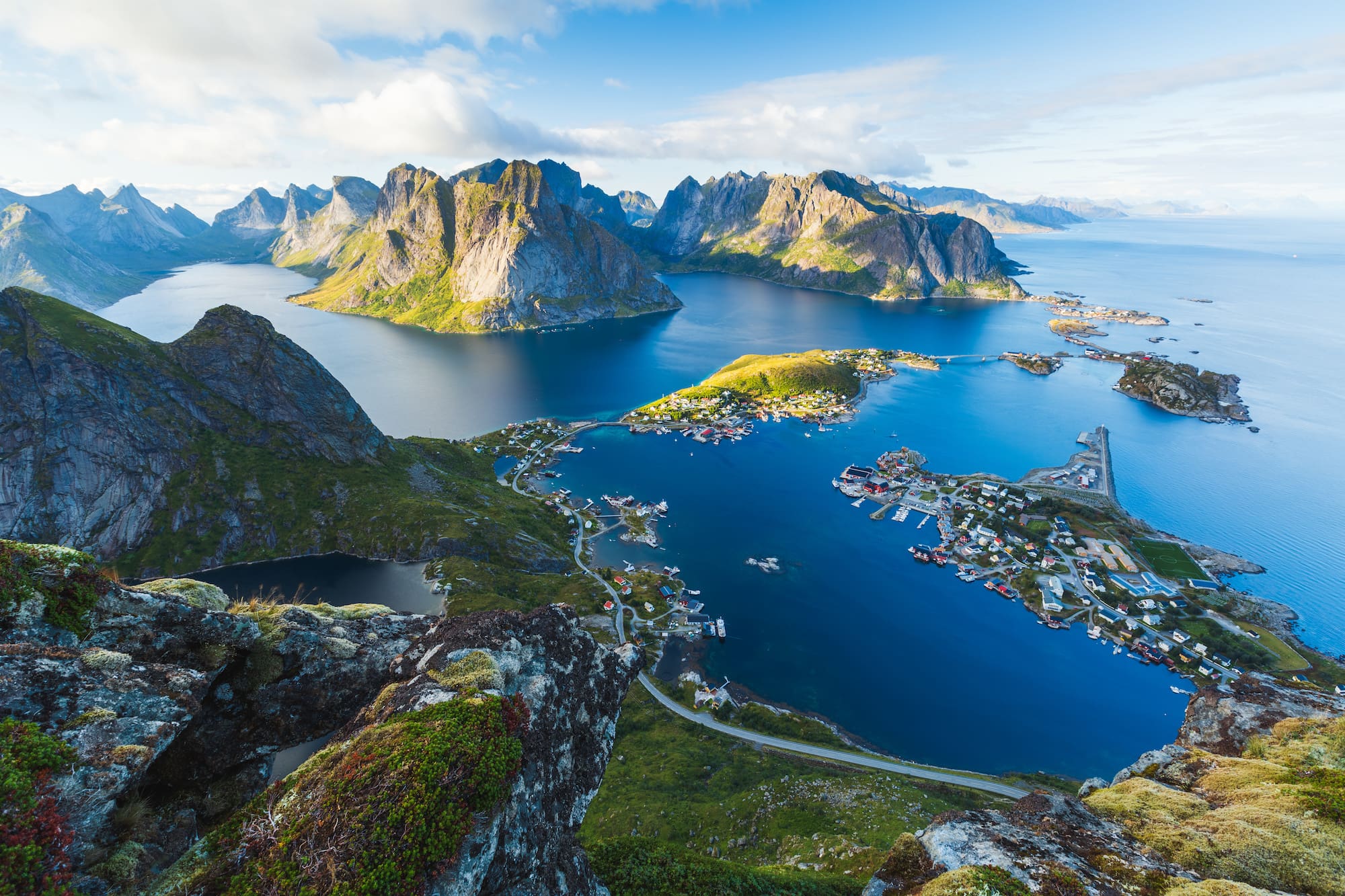 [tagline_box link="https://bearfoottheory.com/best-hiking-in-europe/"]Is Europe on your 2019 adventure bucketlist? Check out 10 of the best hiking regions in Europe. [/tagline_box]
[separator style_type="single" /]
Linda's Adventure Bucketlist
[bulleted_list icon="fa-globe"]
Denali National Park, Alaska
[/bulleted_list]
Alaska is an amazing travel destination that offers the chance to see the Northern Lights up close and personal. At Denali National Park, you'll find yourself just below the arctic circle which gives you a prime spot for this spectacular light show. Of course, there's no shortage of hiking, biking and backpacking trails here and the wildlife sightings are bar none to anywhere else in the world. Thinking of heading to Alaska in 2019? Another great Alaskan National Park to check out is Lake Clark National Park. See a full recap of my 10 day Lake Clark National Park backpacking trip.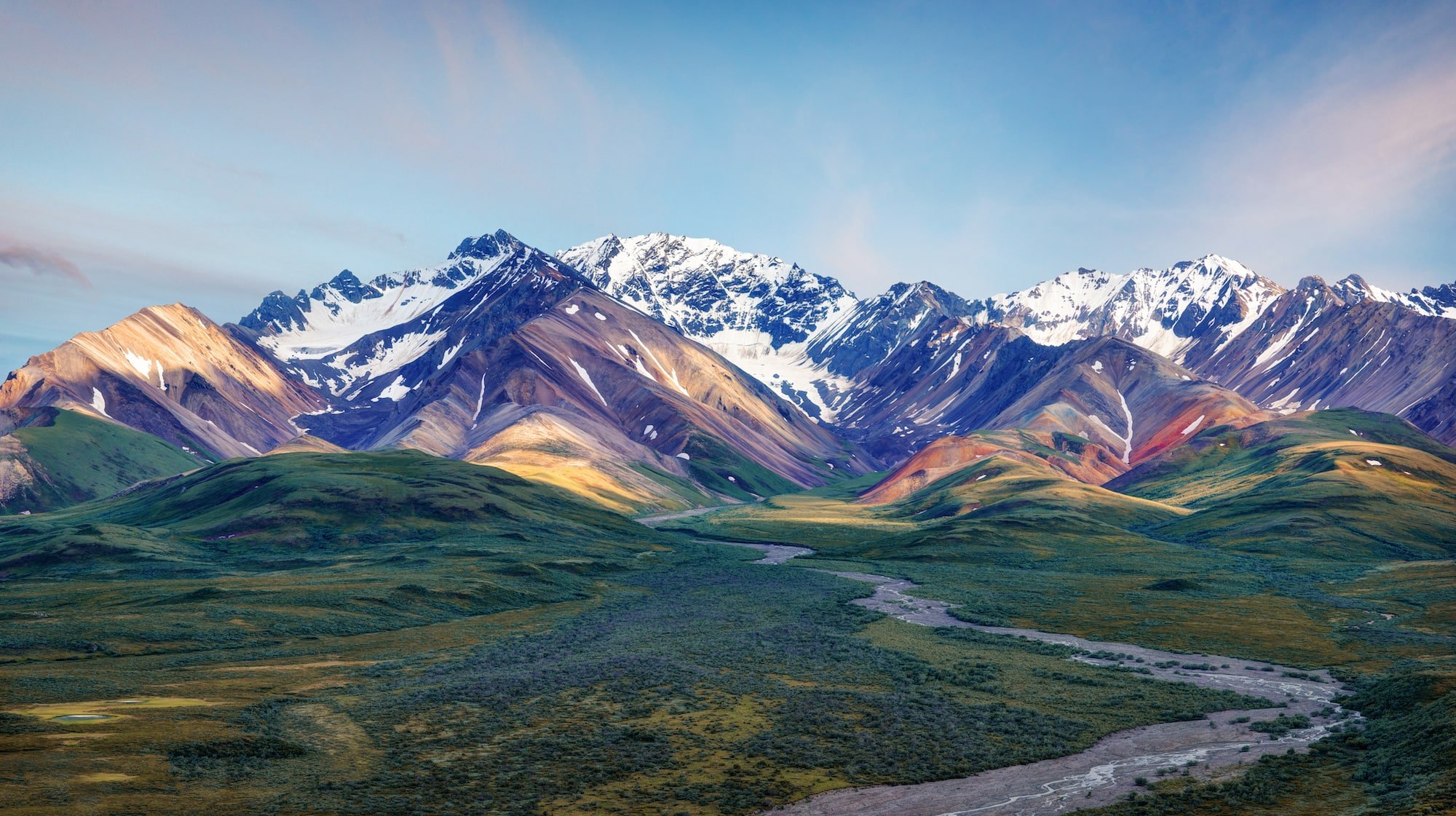 [bulleted_list icon="fa-globe"]
Glacier National Park, Montana
[/bulleted_list]
There is so much of the United States to explore, including the country's vast network of National Parks — what better way to see everything than a scenic road trip? On Linda's adventure bucketlist is a road trip from California to Glacier National Park in Montana. Drive through some of the most beautiful states in the country, including Nevada and Idaho or go opt for an equally stunning route through Oregon and Washington to get there.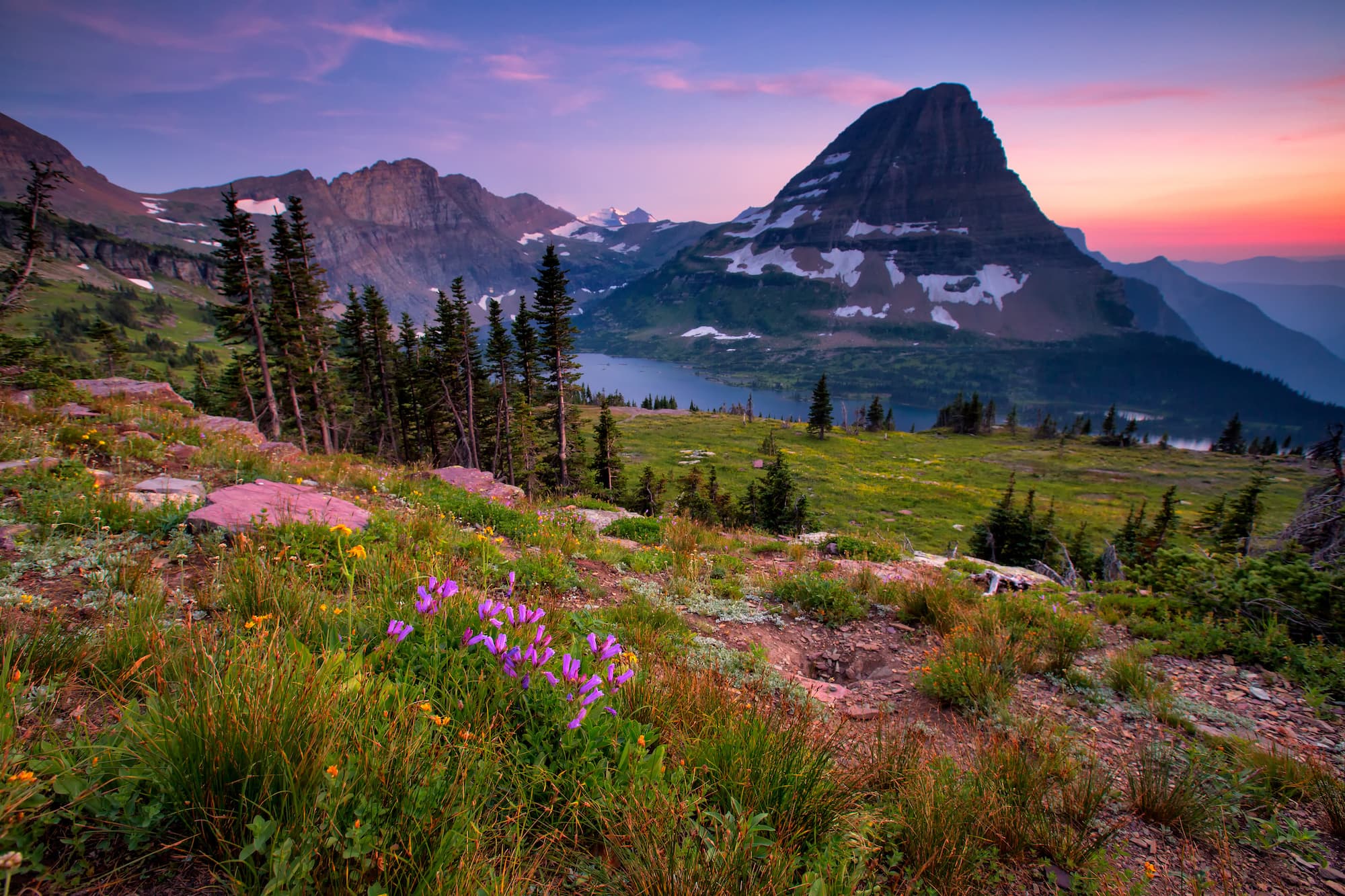 [separator style_type="single" /]
Kim's Adventure Bucketlist
[bulleted_list icon="fa-globe"]
Mexico City, Mexico
[/bulleted_list]
An amazing travel destination not just for the landscape but for the culture. Mexico City is home to incredible chefs, art, unique historical and modern-day sites. Also less than 50 miles away is a 15,-000 foot hike-able stratovolcano named Nevado de Toluca, where you are rewarded with views of some of the tallest peaks in Mexico.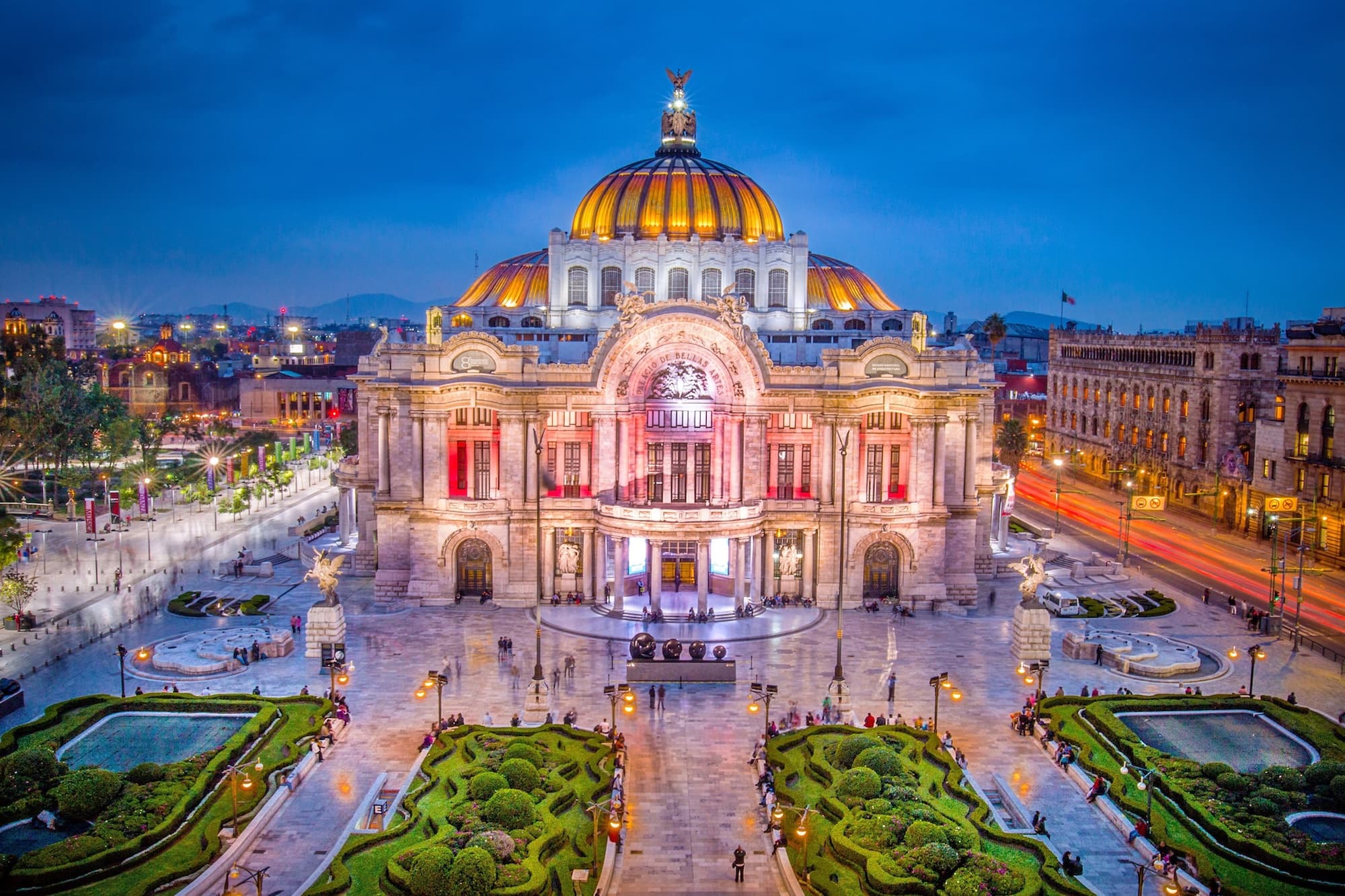 [bulleted_list icon="fa-globe"]
Backpacking Southeast Asia
[/bulleted_list]
Southeast Asia is high on Kim's list. While this region consists of nine countries (Laos, Cambodia, Thailand, Vietnam, Japan, the Philippines, Singapore, Indonesia, and Myanmar) there are so many adventures waiting to be had. Rent a motorbike, grab your camera and go!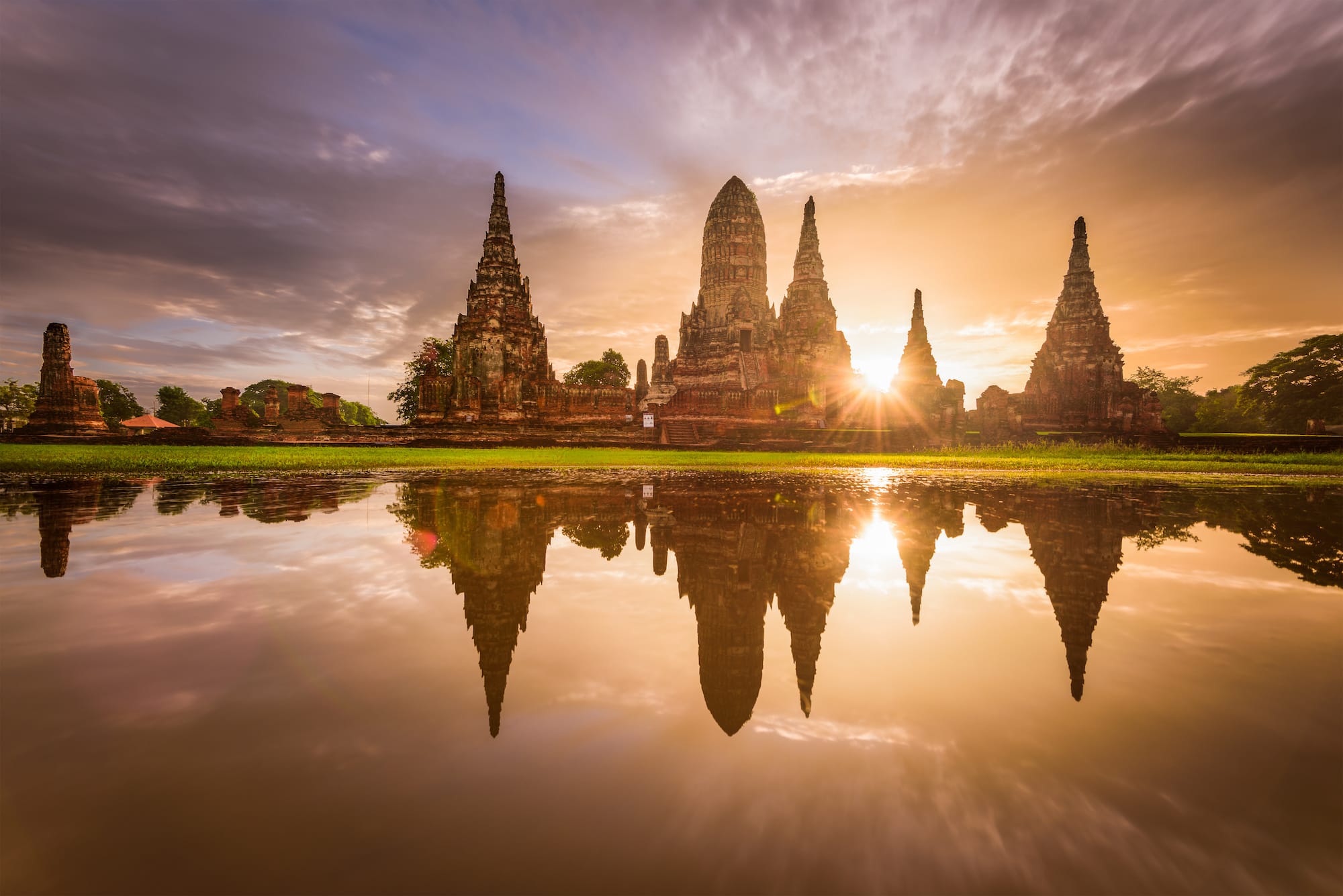 [bulleted_list icon="fa-globe"]
Isle Royale National Park, Michigan
[/bulleted_list]
Kim, is also on a mission to visit all the National Parks in the US. Isle Royale National Park is a remote cluster of islands in Lake Superior near the Canadian border. The park doesn't allow cars and is a home to unique dive sites, coastal hiking trails and wildlife including wolves and moose.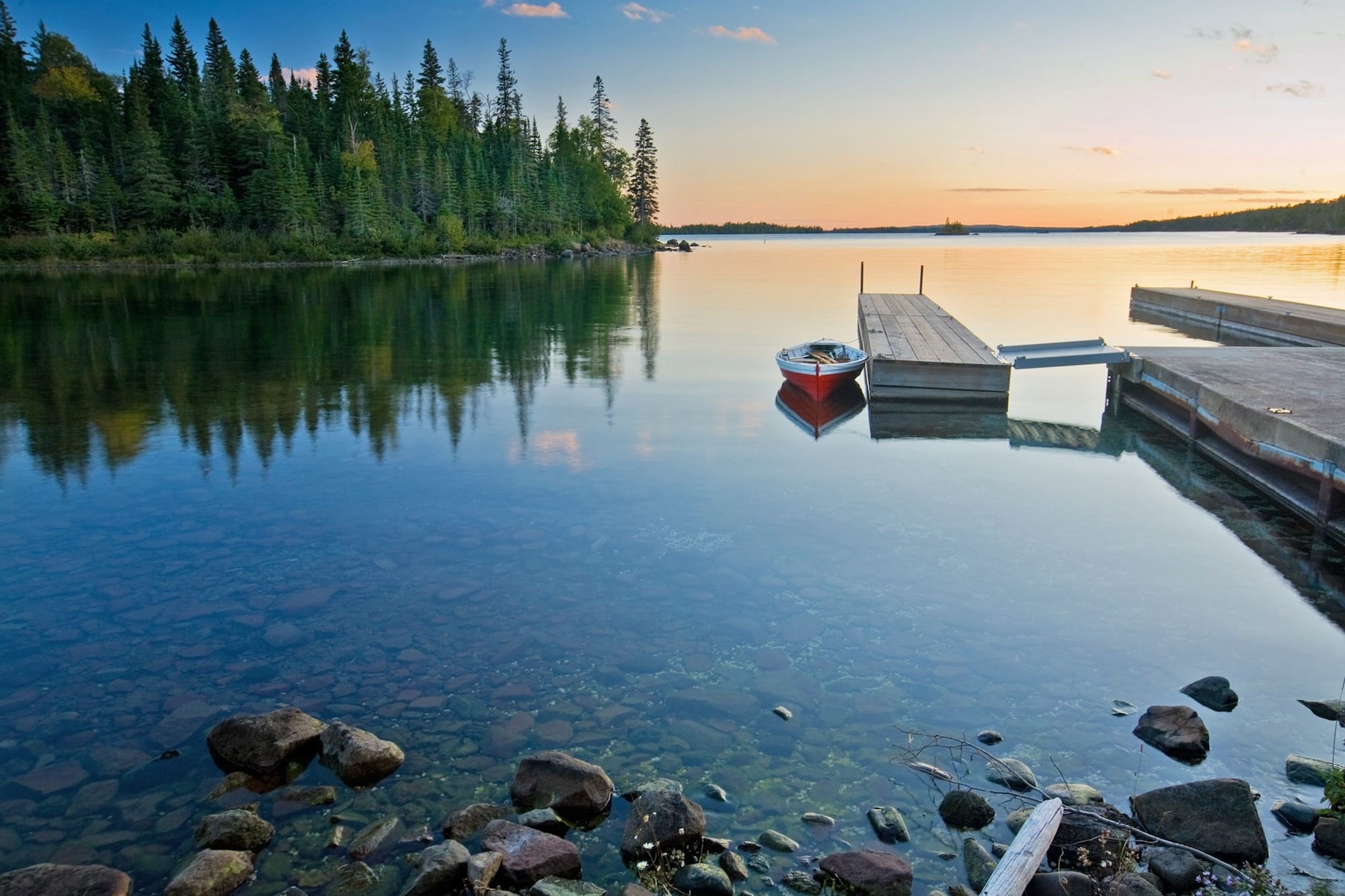 [bulleted_list icon="fa-globe"]
Voyageurs National Park, Minnesota
[/bulleted_list]
Voyageurs National Park is located in the Boreal Forest of Minnesota east of Isle Royale National Park. It also sits right on the edge of Canadian-US border and is a watery playground of hiking trails, campsites and the world-famous Ellsworth Rock Gardens.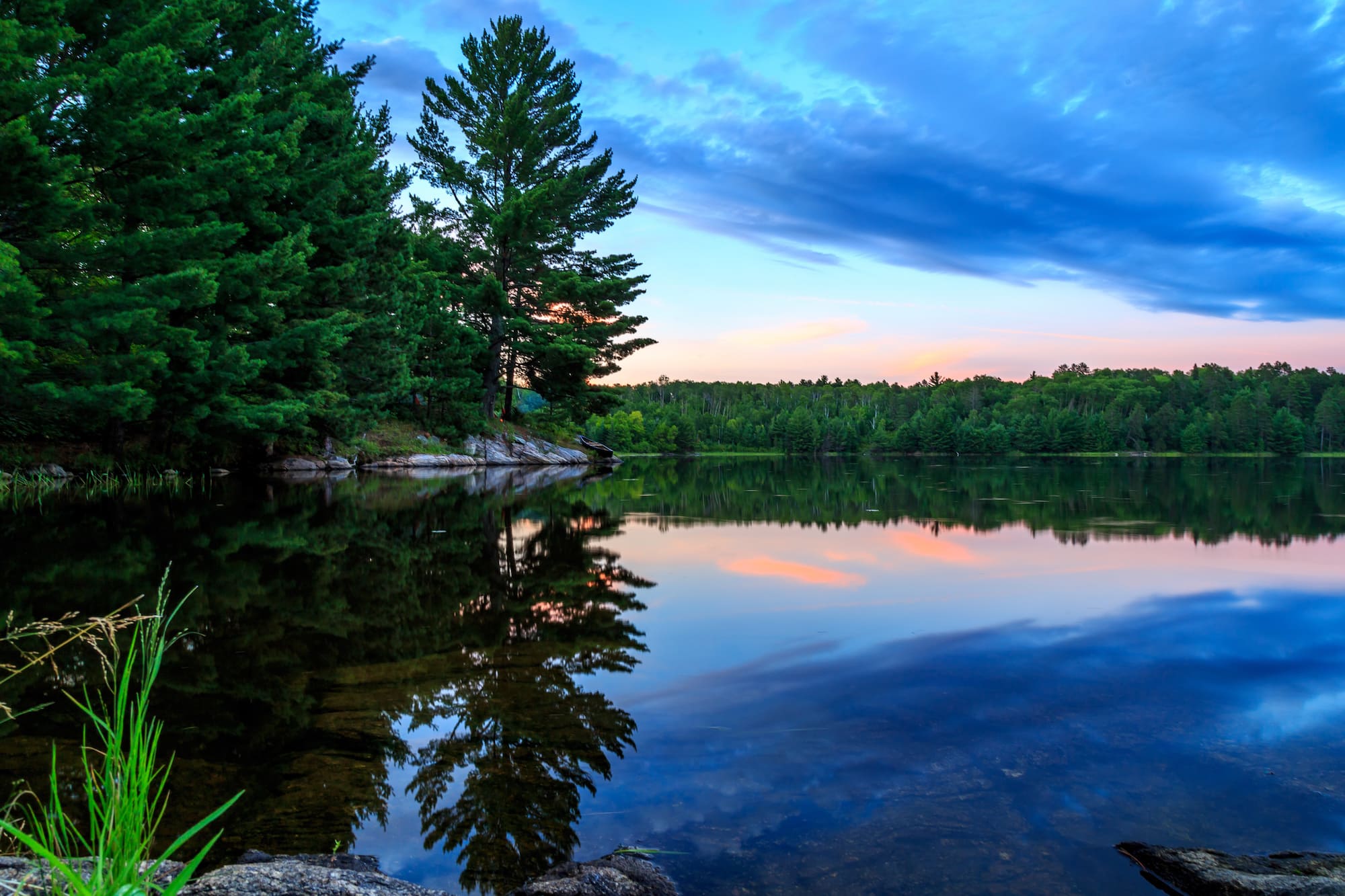 [separator style_type="single" /]
Katherine's Adventure Bucketlist
[bulleted_list icon="fa-globe"]
La Paz, Baja California
[/bulleted_list]
If you have had a long-time goal to swim alongside whale sharks, the ocean's largest and most gentle filter-feeding fish, head out to La Paz in Baja California. You can also enjoy 100 miles worth of paddling out on the open seas and of course, the tacos.

[bulleted_list icon="fa-globe"]
Banff National Park, Canada
[/bulleted_list]
Besides being an amazing adventure bucketlist destination in general, Banff National Park offers so many incredible opportunities for the outdoor enthusiast to enjoy. Whether it's horseback riding or hiking through the Canadian Rockies, this stunning scenery will not disappoint. Paddle on Lake Louise, road trip around the area, and chow down their famous poutine to make this adventure complete.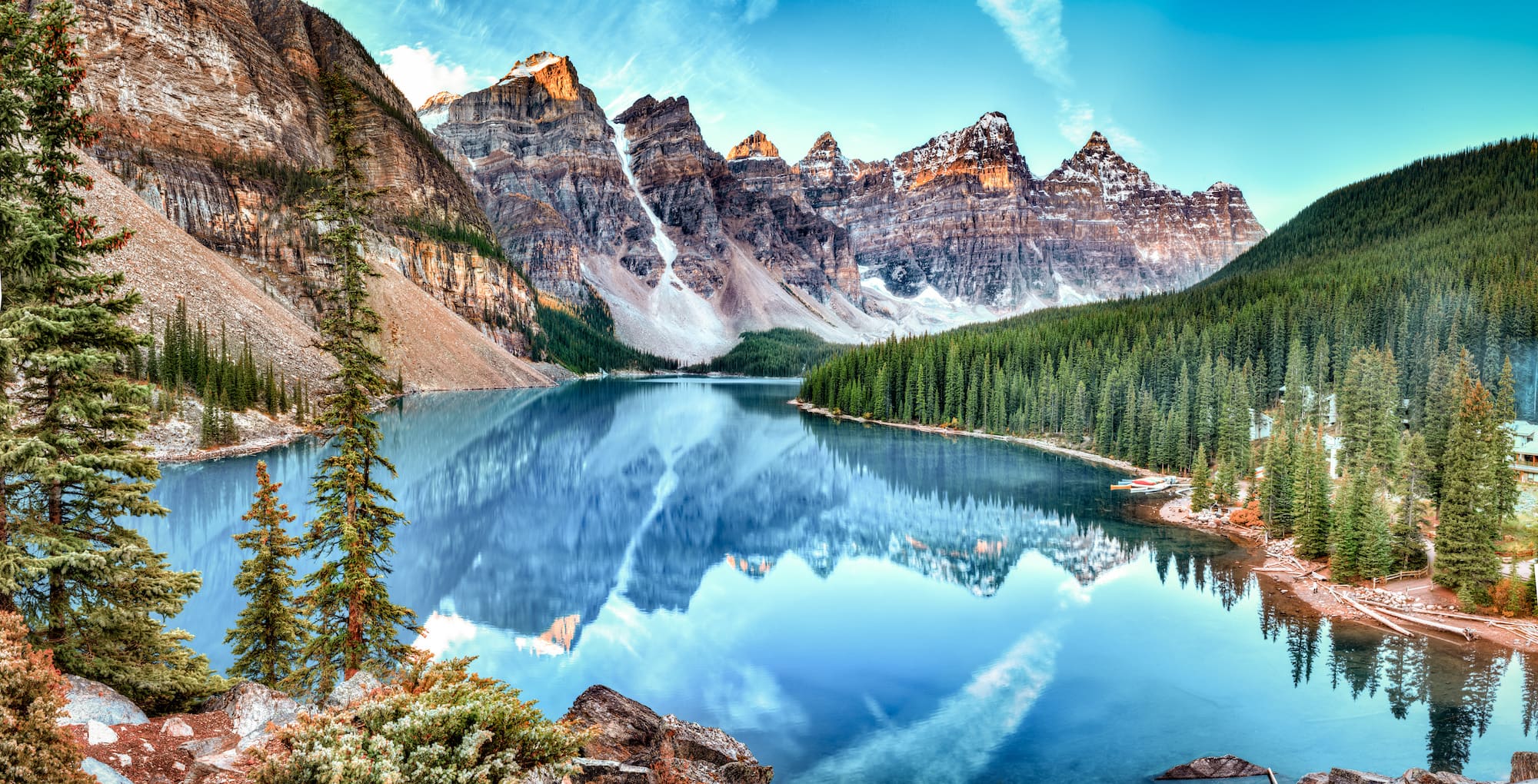 [bulleted_list icon="fa-globe"]
The GR20 Trail
[/bulleted_list]
The GR20 also made our list of Best Hiking Trails in Europe and for a very good reason. This incredible trail travels the length of Corsica with stops at refugios along the way. Alpine hiking on a Mediterranean island would be a pretty amazing way to brush up on your french.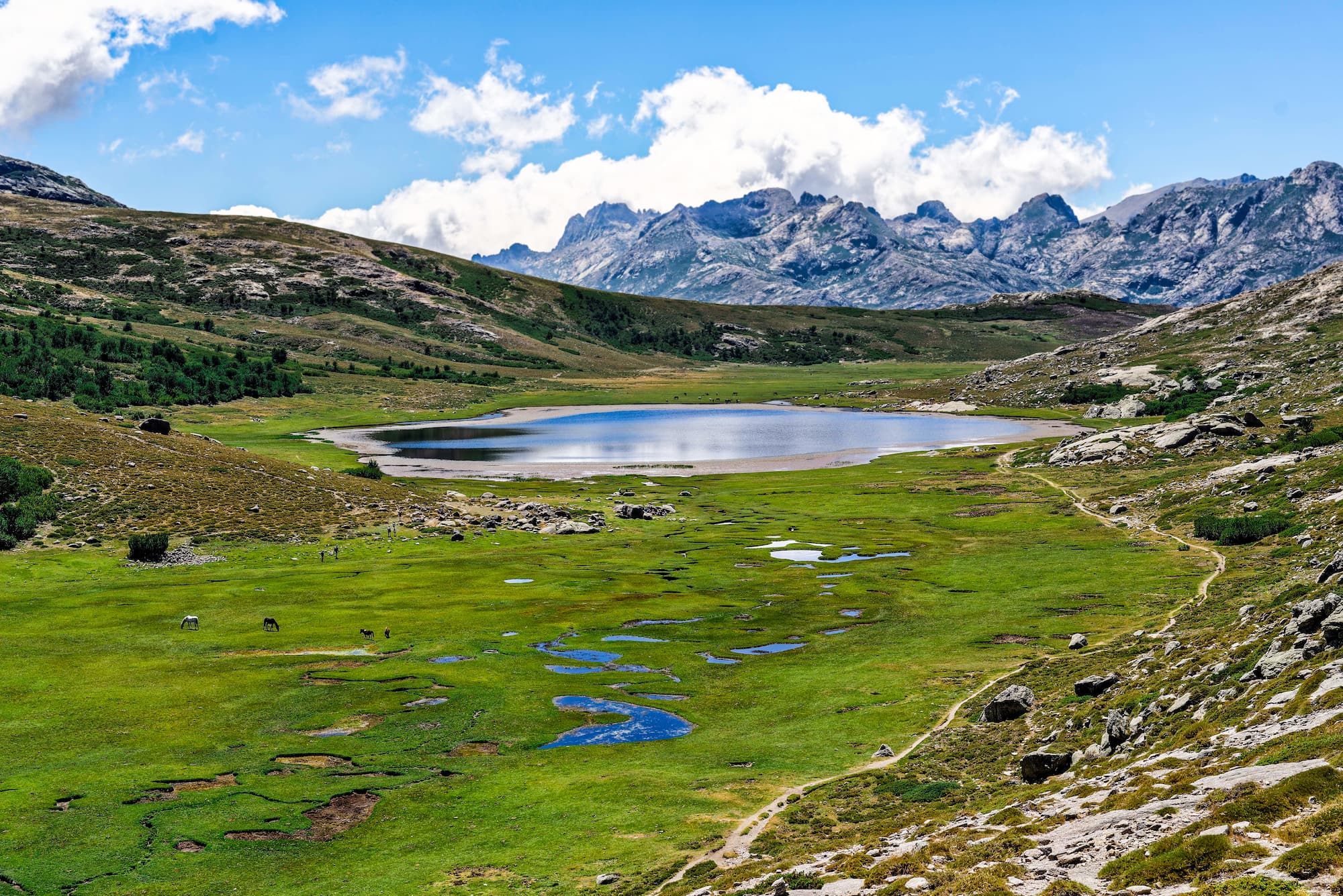 [separator style_type="single" /]
Where is on your adventure bucketlist to visit in 2019? Have you been to any of the locations we listed? Leave us a comment below! We can't wait to hear what is on your adventure bucketlist.