Best Gear of the Year:
33 Outdoor Travel and Adventure Gifts
The only list of outdoor travel and adventure gifts you need this holiday season….stacked full of the best outdoor gear from 2015.
Outdoor Adventure Gifts for the Road Tripper
Goal Zero Lighthouse 400 Lantern
I recently got to try out the Goal Zero Lighthouse 400 Lantern, and what a sweet device. It charges by USB or by solar panel (or by cranking the handle) and gives off a ton of light for cooking dinner or hanging out in the tent. You can also use it to charge your phone.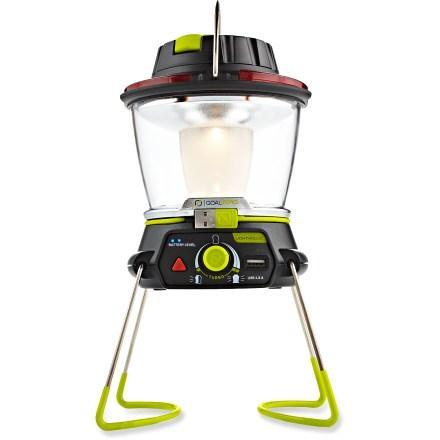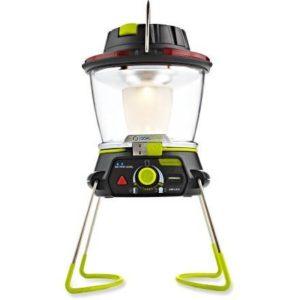 Big Agnes Cabin Creek Double Sleeping Bag
Looking to snuggle with that someone special? This Big Agnes Cabin Creek two-person sleeping bag is your ticket to the best spooning of your life. And with zippers on each side and separate sleeping pad pockets, you can still maintain your space and a comfortable body temp.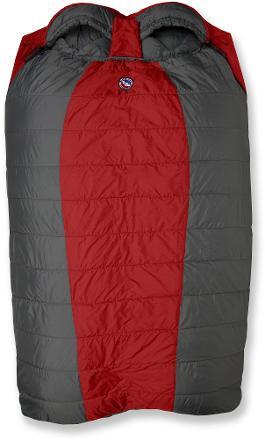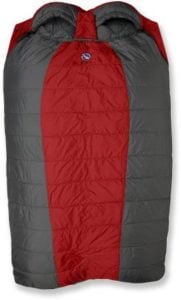 Road Trip Journal
On the road the days tend to blend together. Etch your memories in this Adventure Road Trip Journal, so you can remember the little details about life on the road.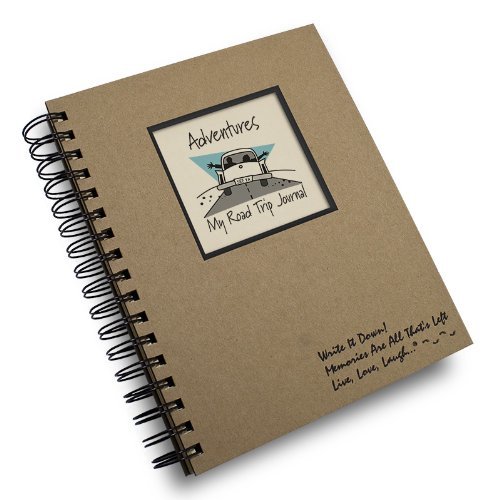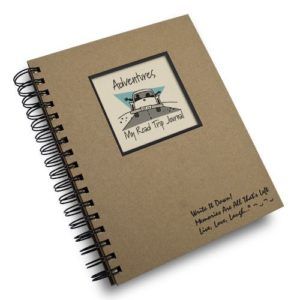 NEMO Helio Pressure Shower
Having a place to rinse off after that dusty hike or muddy bike ride is key to feeling fresh on your road trip. The NEMO Helio Pressure Shower is a simple, freestanding solution to washing away the grime. Just leave it out in the sun, step on the pump, and the viola – hot shower. This is what I brought to Burning Man this year, and it was a total lifesaver.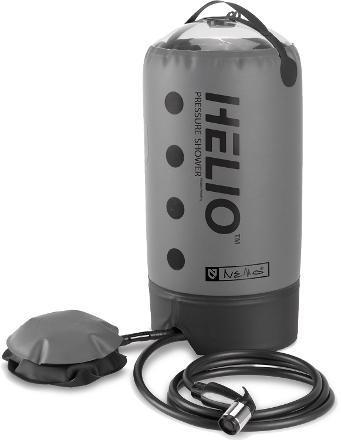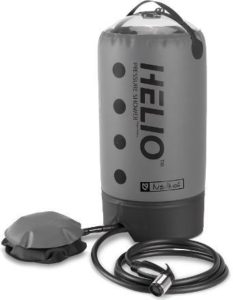 Western Mountaineering Down Bootie
Keep those tootsies warm year round with these plush Western Mountaineering down booties that are even better at camp than they are on the couch.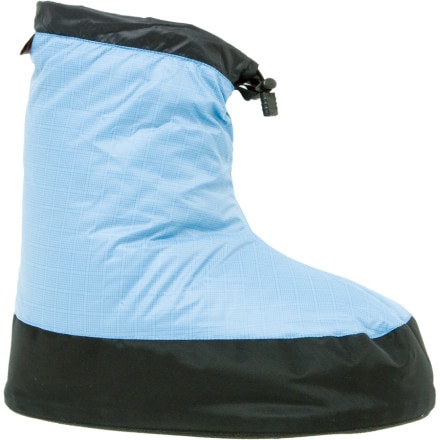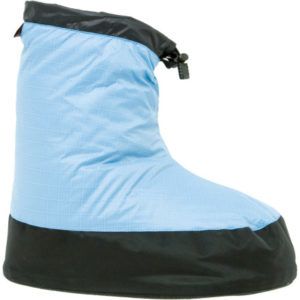 PackTowl Robe Towel
Once you go robe, you'll never go back. Whether you pull over to swim in that turquoise lake, are drying off after your solar shower, or sneaking into to a fancy hotel hot tub, this Pack Towl robe is just like a quick dry towel, except way better cause… it's a robe.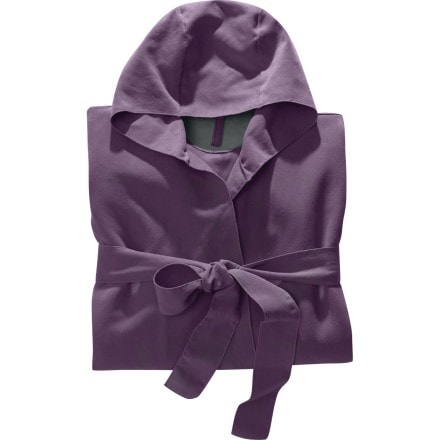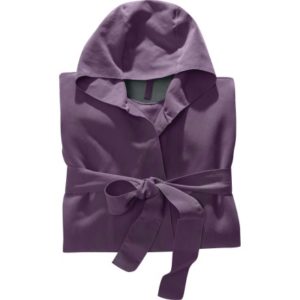 Spotify Premium Account
Give the gift of endless road trip tunes with a three month premium Spotify membership. No commercials, millions of tracks, and the ability to listen when you are way out of cell phone range.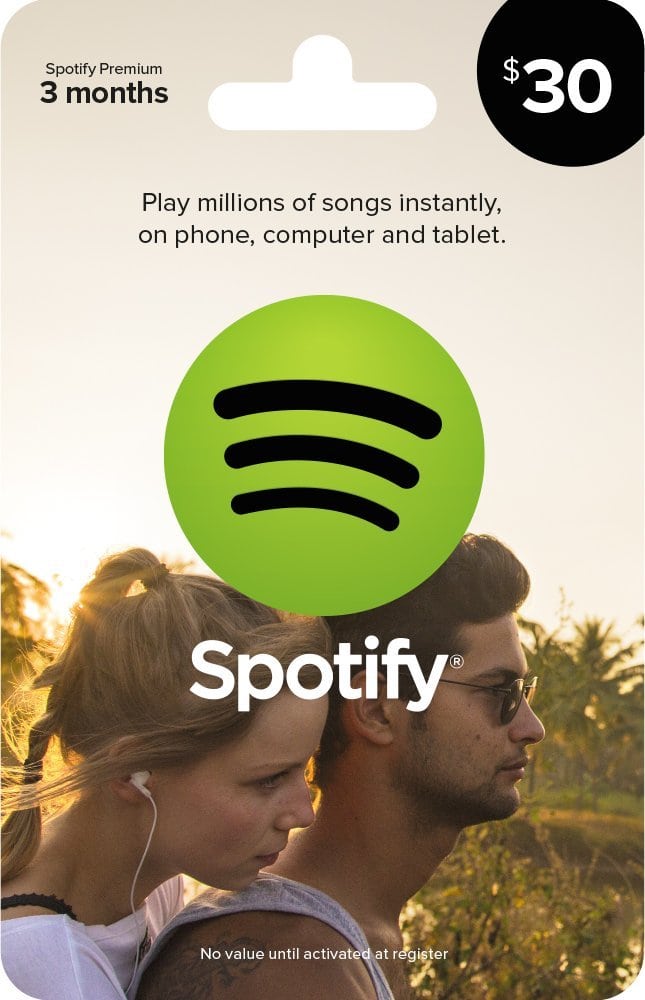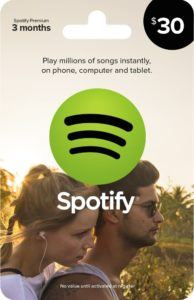 Helinox Swivel Chair
A comfortable camp chair is a must for the road tripper and car camper. The Helinox Swivel Camp Chair is compact and packable and only takes 30 seconds to set up. Plus it swivels and that's just fun. See this post for a full review.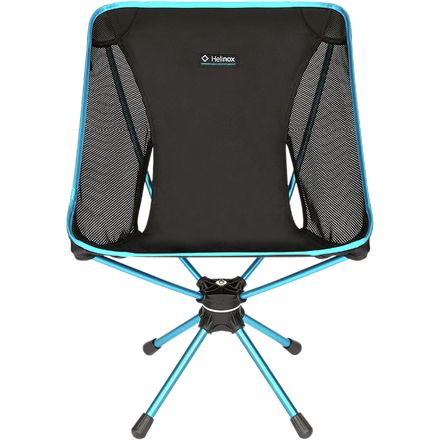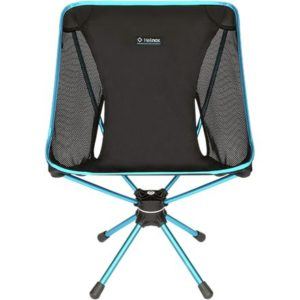 Outdoor Adventure Gifts for the Camp Chef
Stanley Growler
Drink beer straight from the tap with this Stanley Brand Growler that keeps that brew cold, carbonated, and ready to drink. Combine it with Stanley's 16 ounce pint glass for the ultimate camp-side beverage.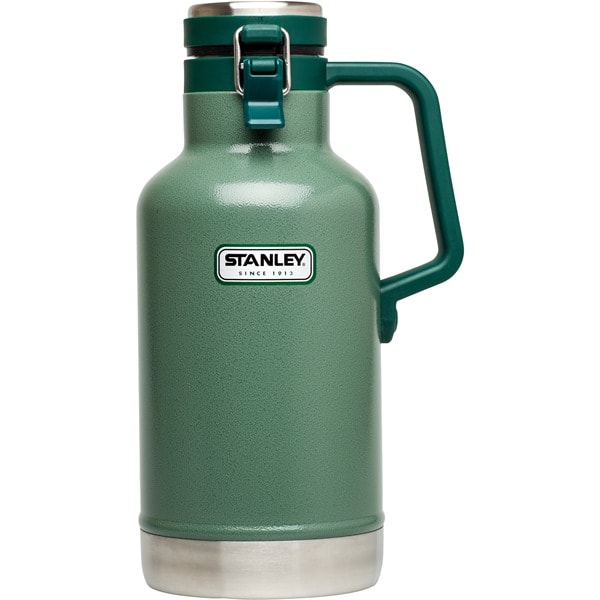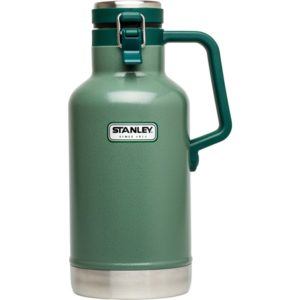 Coleman RoadTrip LXE Propane Grill
Forget those Subway sandwiches. This foldable Coleman Road Trip grill sets up in a cinch and allows you to grill up a fresh dinner no matter where you are.  More of a veggie stir fry kinda person? Get the accompanying stovetop grate that makes the grill compatible with pots and pans.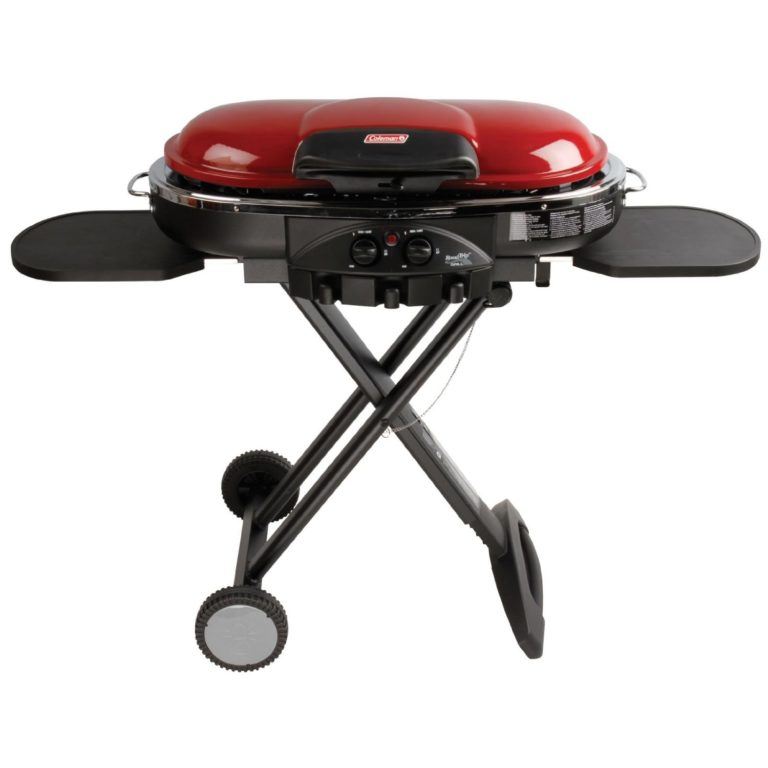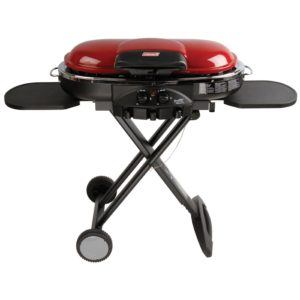 Aeropress
Stop spending money on coffee when you are on the road. The Aeropress is a pour over style coffee maker whose cup o joe is so strong and smooth, it will give you that necessary jolt for a fraction of the price. But the best part may be that the clean-up literally takes less than 10 seconds. Learn how the Aeropress works in this blog post.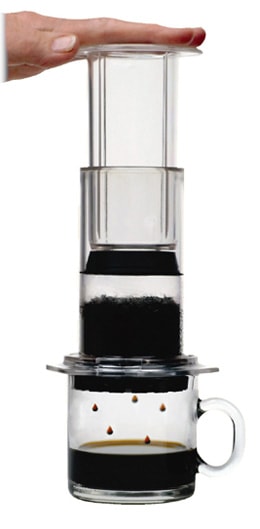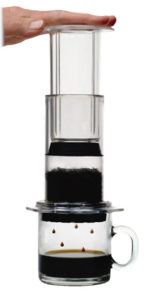 YETI Tundra 45 Cooler
Expensive, yes. But it keeps that food fresh for for dayyyyyyys, even in sweltering heat. In fact, on a recent river trip, we had solid cocktail ice for a whole week. This 45-liter Yeti Tundra cooler is just big enough to store a couple of days of food and post-drive beers without taking up too much room in the car. YETI's coolers are also certified bear-proof for those who find themselves in bear country.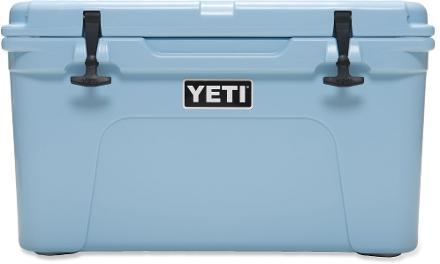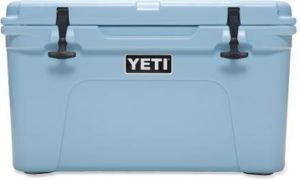 Sea to Summit Kitchen Sink
Doing dishes while camping is pretty much the worst thing ever….but this portable Sea to Summit Kitchen Sink makes doing the dirty chore that much easier. And it also helps campers abide by Leave No Trace principles that prohibit using soap in lakes and streams.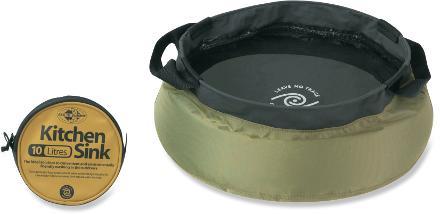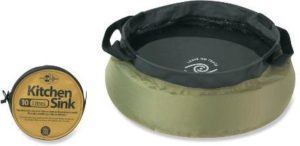 Outdoor Adventure Gifts for the National Park Lover
Interagency Annual National Park Pass
This is the second year I've had an Interagency America the Beautiful pass, and I've gotten my money's worth many times over. For a one time $80 fee, you are granted free admission to all of our national parks, as well as free access to many other Forest Service, Fish and Wildlife, and federal recreation sites. To learn more about the Interagency annual pass and where to get one, see this post.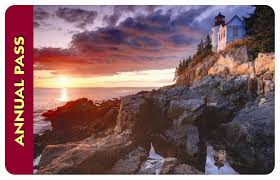 Ansel Adams in the National Parks: Photographs from America's Wild Places
Ansel Adams was a legendary photographer and environmentalist who brought our national parks to life with his highly recognized black and white landscape photos. This book contains some of his best work and is a beautiful illustration of these super special places.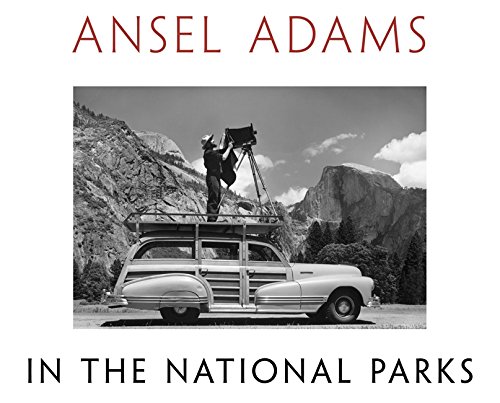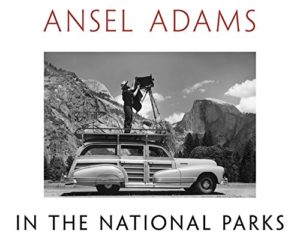 Pendleton National Park blanket
In 1910, Pendleton Woolen Mills was commissioned to produce a series of National Park blankets with an emblem that represented the unique features of each park. Now over a 100 years later, these Pendleton wool blankets are still made in the US. Adorned with rustic designs and a small vintage national park symbol, they are super durable, toasty warm, and perfect for warming up by the fire on your next national park road trip.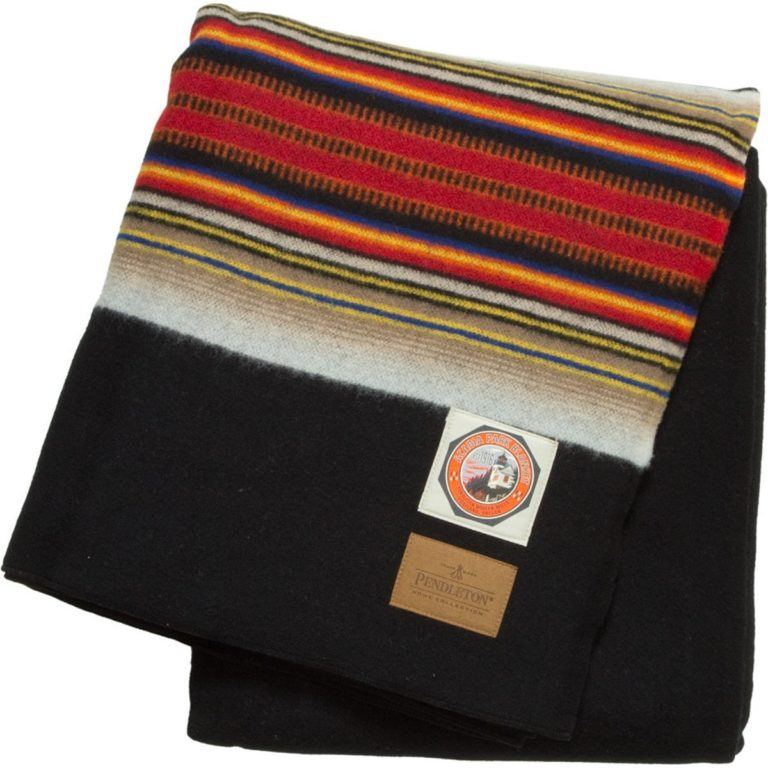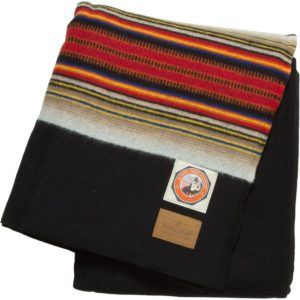 Parks Project Apparel
From invasive species removal in the Everglades to purchasing bear boxes in Glacier, The Parks Project is a new lifestyle and apparel company based out of California that dedicates some of its proceeds to conservation and restoration projects in our national parks. They've got some really fun new tees, hats, and accessories that the national park lover can be proud to wear. For more info on the Parks Project, check out this interview I did with one of its founders.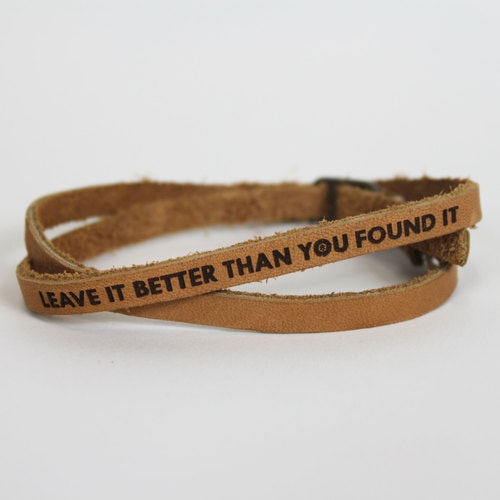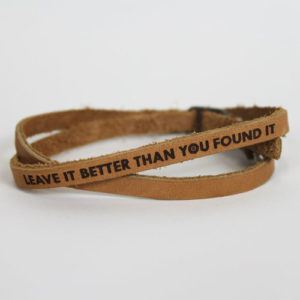 Outdoor Adventure Gifts for the Hiker
YakTrax Pro-Traction Cleats
Don't let a little ice and snow keep you indoors. The steel coils on the YakTrax Pro-Traction Cleats slide over your regular hiking boots or trail shoe, allowing you to walk on slick surfaces without sliding around. I recently picked up some of these, and I couldn't believe how well they handled ice on the trail.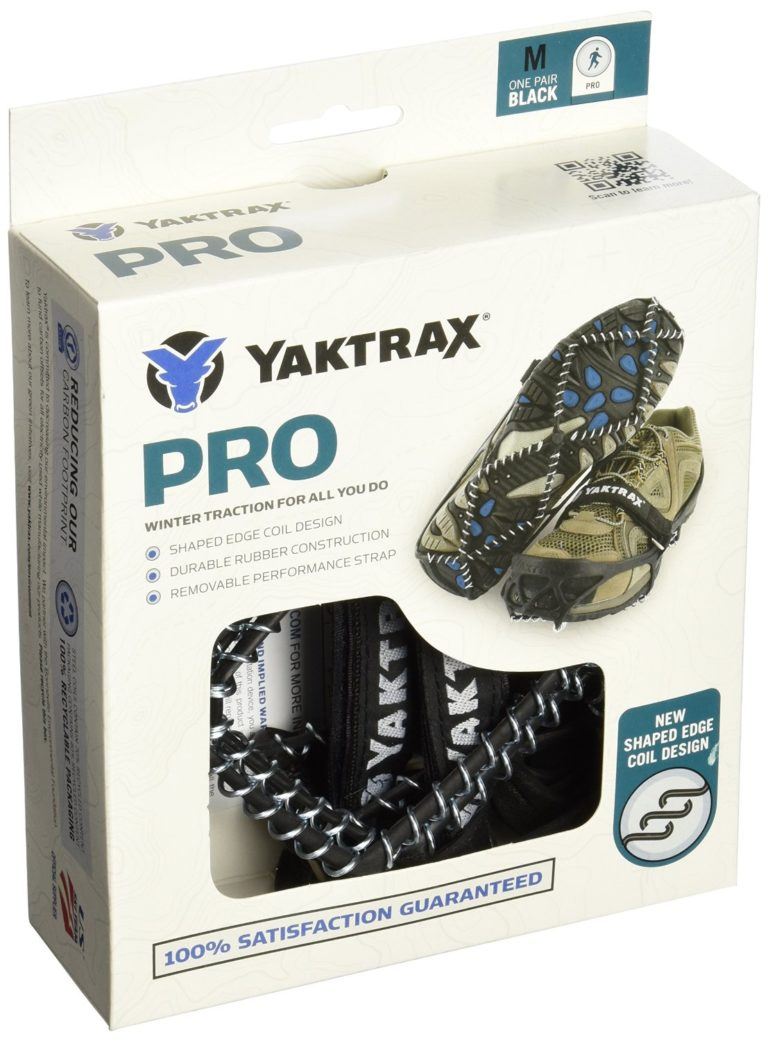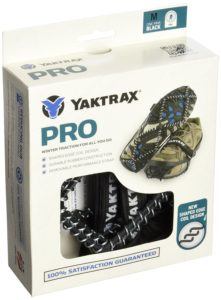 SPOT Gen3 GPS Messenger
At the urging of my folks, I recently picked up a SPOT Gen3, a communication and GPS tracking device that can be used to check in or to call for help in the case of an emergency when you are out of cell phone range. It's a common-sense device to carry with you in the backcountry, plain and simple. Check out this post for a full review and video tutorial I put together on how it works.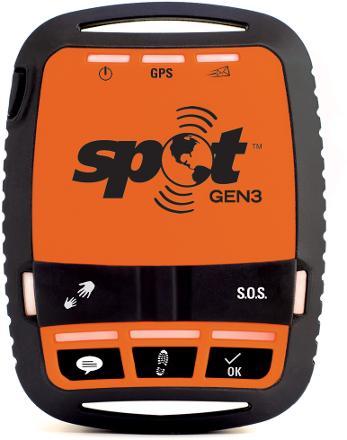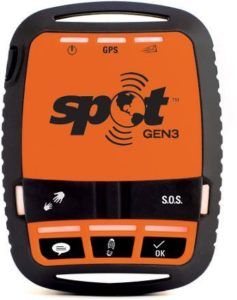 Mountain Hardwear Scrambler 30 Pack
As a Mountain Hardwear Ambassador, I've been lucky enough to try a ton of their gear, and the Mountain Hardwear Scrambler 30 pack is now my go-to for all of my day-hiking adventures. It's totally waterproof so you don't have to worry about your stuff getting wet in bad weather. It also has a spacious external compartment for a water bladder and two sizable side pockets.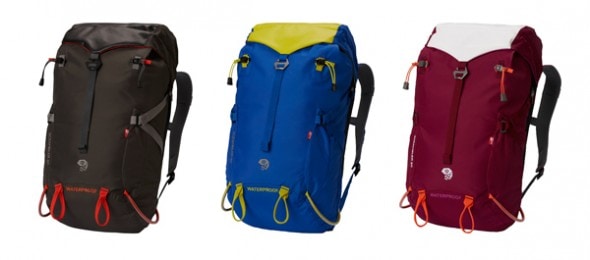 Darn Tough Socks
What would Christmas be without a few pairs of socks in the stocking? Darn Tough are my go-to hiking socks. I alternated between two pairs for 22 days on the John Muir Trail and came home totally blister free.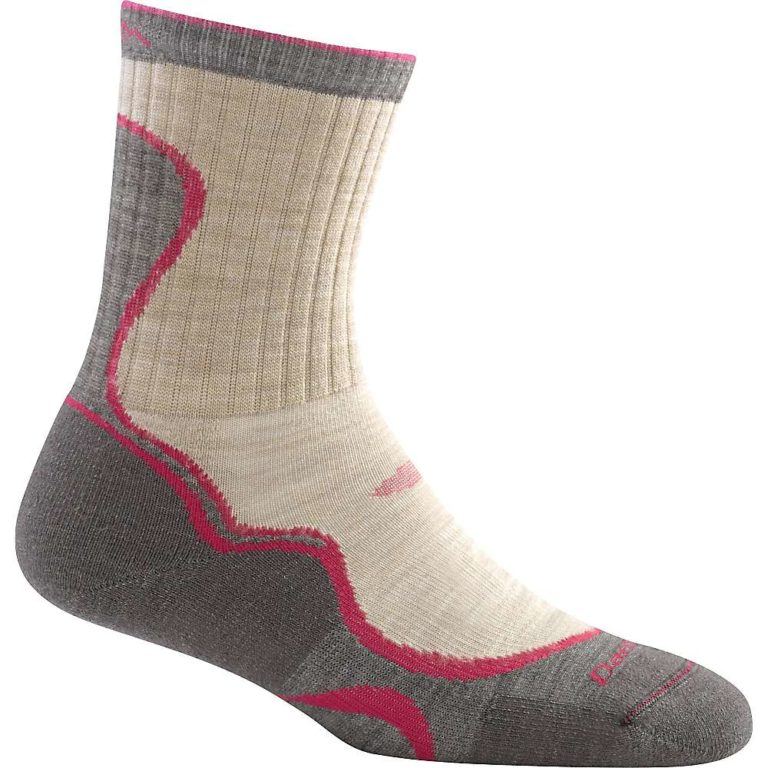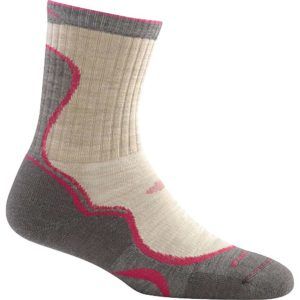 ProBar Meal Bar
Having a stash of tasty hiking snacks on hand is key to a spontaneous day on the trail. ProBar's Chocolate Coconut Meal bar is hands down my favorite trail snack/bar at the moment. Slightly sweet with a great texture and healthy, energizing ingredients. If coconuts not your thang, they come in a bunch of other delicious flavors too.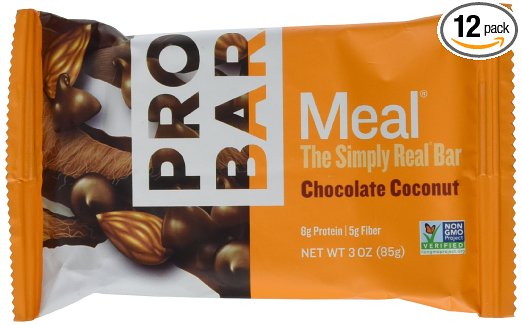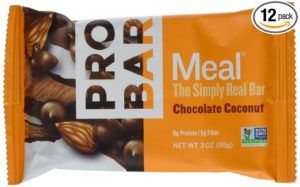 Outdoor Adventure Gifts for Paddlers
Oru Kayak
Oru Kayak's are revolutionary for condo dwellers, single people with small cars, or travelers who want to paddle on their vacation. Oru Kayaks fold down so small you can fit them in the back of a mini cooper. Then when you get to the trail, you can throw it on your back and hike it to lakes that you could never reach with a conventional boat. I'm taking the Oru Bay+ kayak with me to New Zealand and can't wait to get off the beaten path with it.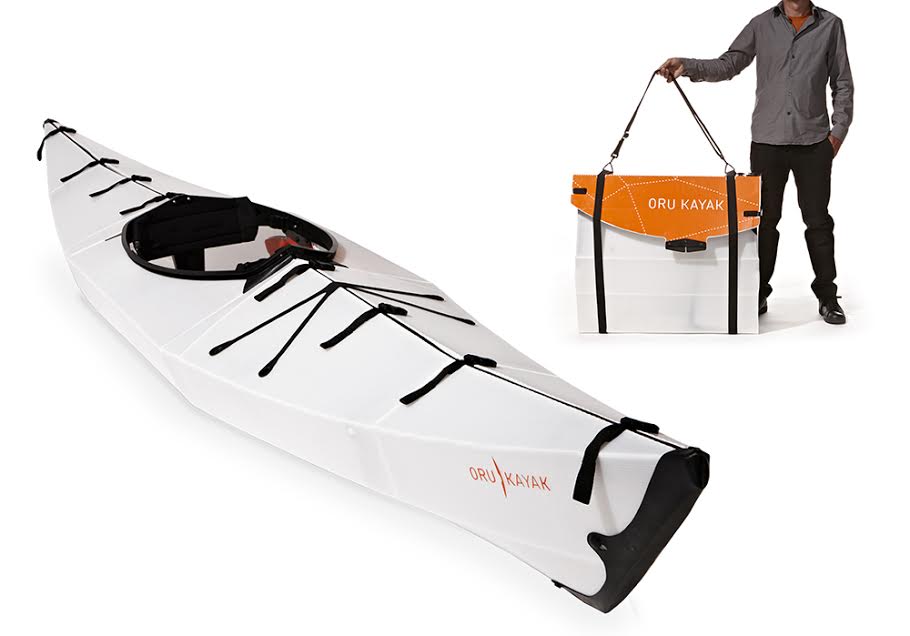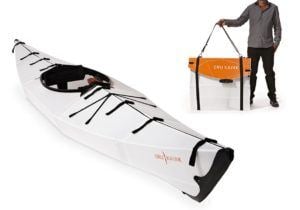 Seal Line Fanny Pack
When I'm kayaking or stand-up paddle boarding, I always have the dilemma about where to put my camera, snacks, phone, or other valuables. The Seal Line fanny pack solves this problem, and fanny packs are making a come back, after all. This durable hands-free pack allows for super quick access when you want to snap a shot and protects your stuff from splashes. Just keep in mind that it won't protect your gear if you fall out and the bag is completely submerged.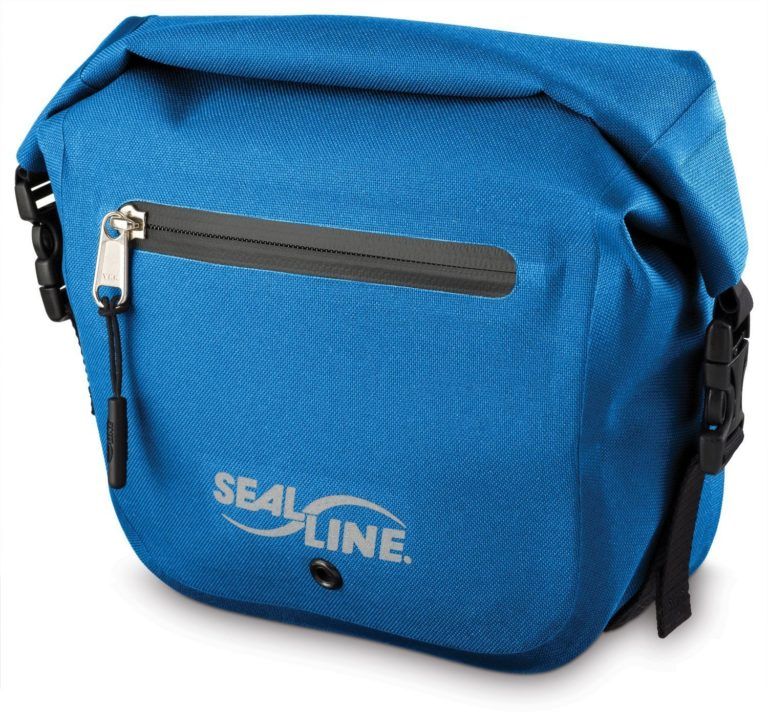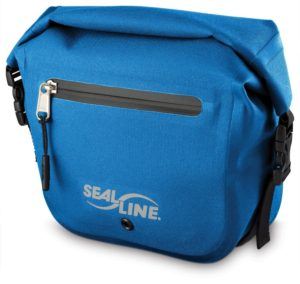 Teva Hurricane Sandals
Tevas may not be the most fashionable sandal out there, but no water sandal really is. What matters is that they are comfortable and have a sole with traction. The Teva Hurricane Sandal meets the mark for a fraction of the price of other water sandals. They also look extra cool with socks and make excellent camp shoes. Proof: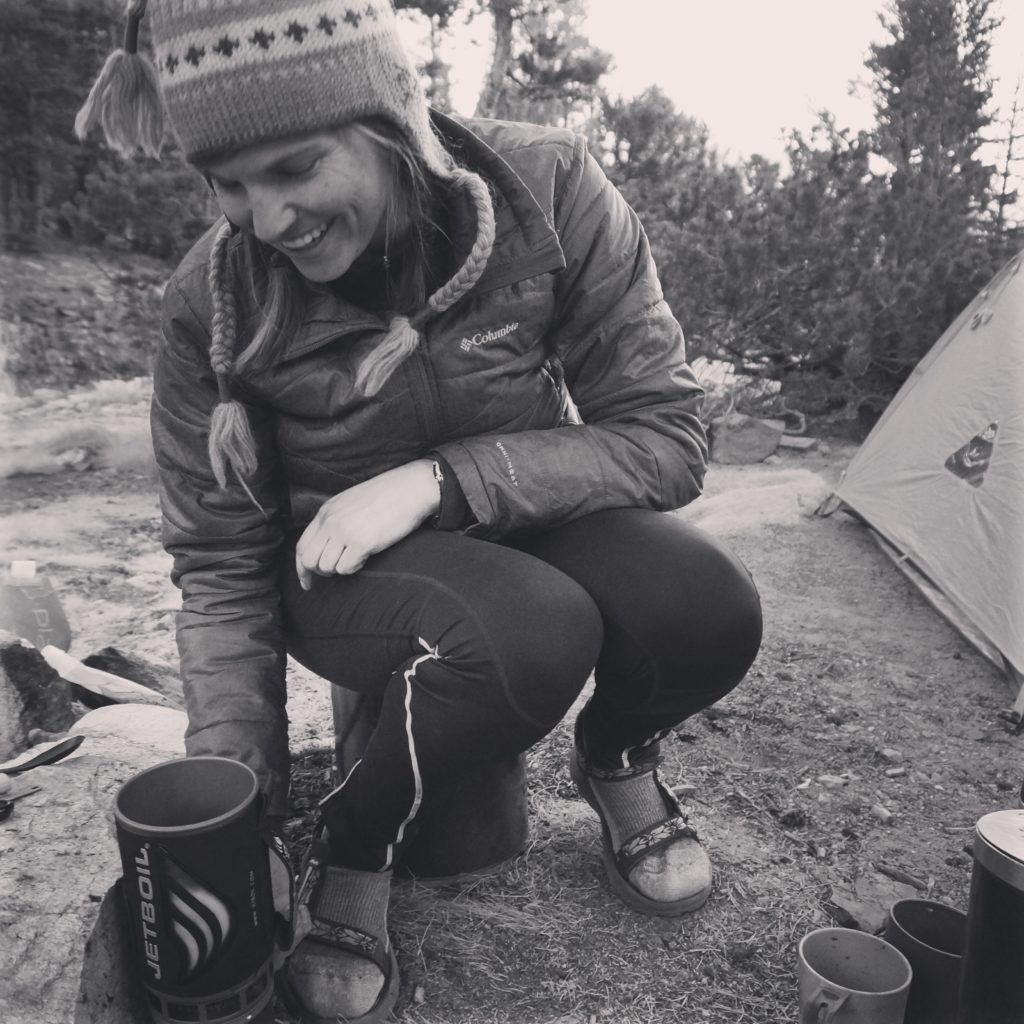 Prana Dora Sun Hat
Protect that noggin from the hot summer sun while you are out paddling with this cute floppy sun hat by Prana.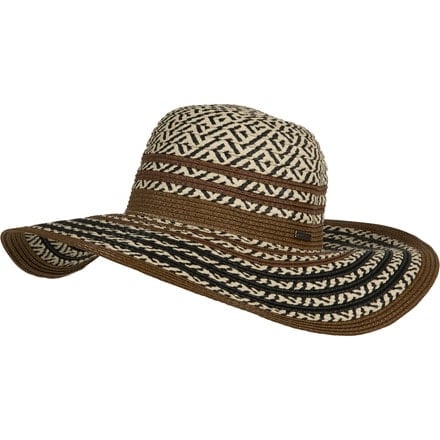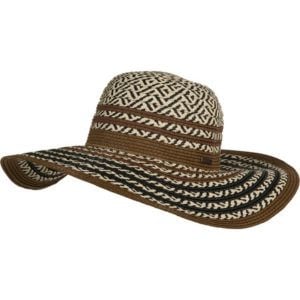 LifeProof Cell Phone Case
LifeProof makes waterproof cell phone cases that will protect your phone from splashes and rain so you can take pictures and listen to music and not worry about ruining your phone. They also have the Fre Power case which extends your phone battery when you are off the grid without adding a bunch of bulk to your phone. Caveat: Before fully dunking your phone in the water, Lifeproof recommends testing the case without your phone to ensure it's leakproof.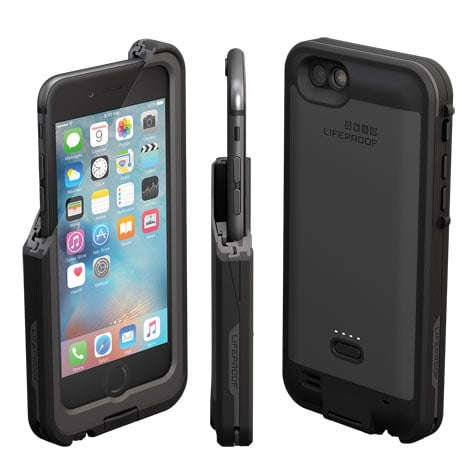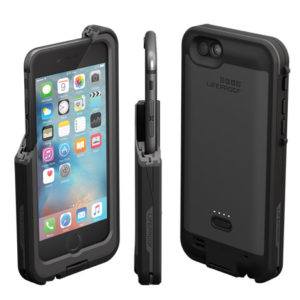 Outdoor Adventure Gifts for the Jetsetter
Sea to Summit Travel Pillow
This Sea to Summit travel pillow is teeny-tiny and literally fits in the palm of your hand when stored away. It's a no-brainer for that long international flight or when you traveling on the cheap and don't want to use the motel pillow.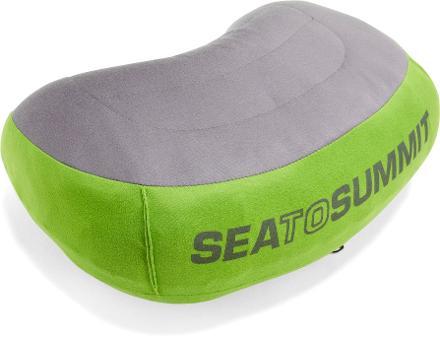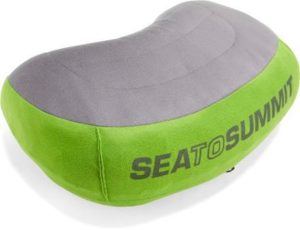 Human Gear GoToobs
Durable, leakproof, TSA compliant containers for your shampoo and other liquids. What makes GoToobs stand apart is they have little suction cups so you can stick them right to the wall in the shower.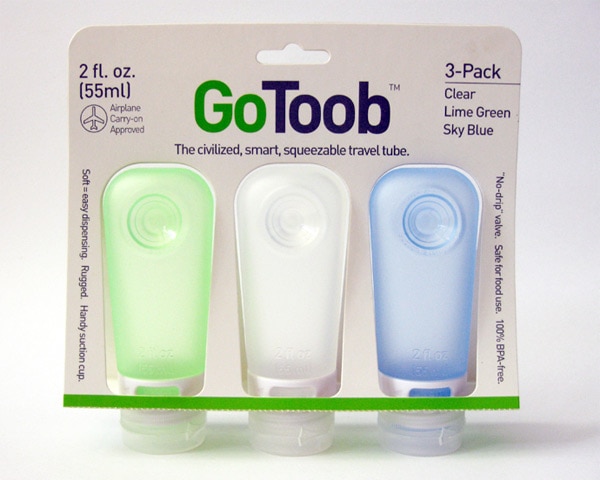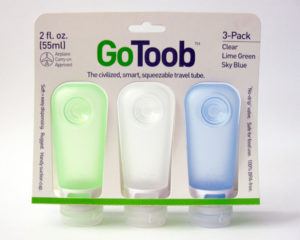 Carry-on Travel Backpack
For those who like to pack light, having a durable carry-on backpack that keeps all of your stuff organized is key when you are on the go. Earlier this year I wrote a post about some of the best carry-on travel backpacks on the market, like this one from Tortuga. Check out that post for more recommendations.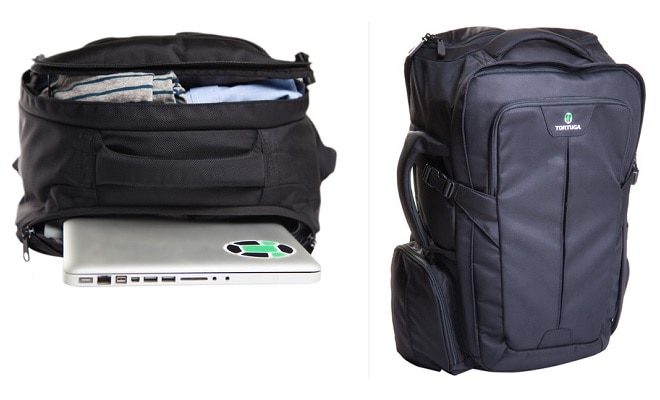 Packing Cubes
I was a skeptic about packing cubes until I spent three weeks on the road in Belize earlier this year. Normally my bag is one big mess, but not with these Pro Packing Cubes which helped keep all of my stuff waaaaay more organized. Undies with undies. Socks with socks. Comfy clothes separate from nice clothes. Packing made easy.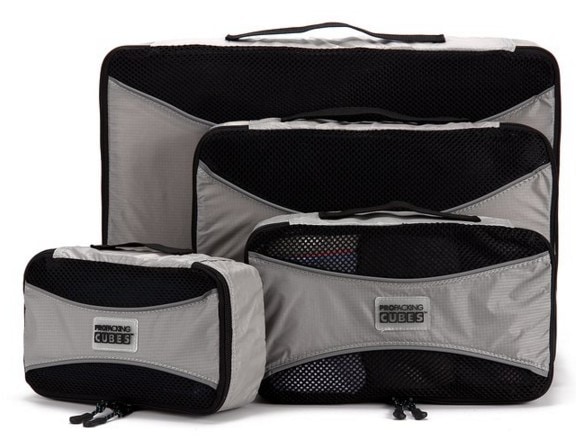 Goal Zero Venture 30 Recharger
All of your devices going dead on that long plane ride? Powered by USB or solar panel, the Goal Zero Venture 30 Recharger is a battery pack that can juice your phone up 2-3 times or your DSLR camera twice on a single charge. And the thing is also weatherproof and smart enough to charge two devices at once. I'll be bringing mine to New Zealand along with a Nomad 7 solar panel (purchased as a kit), so I can keep my devices going while I'm on the road.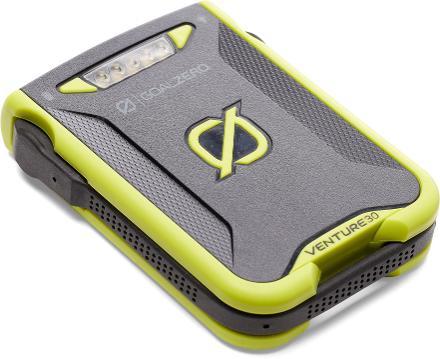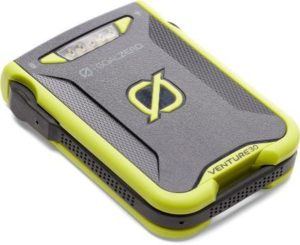 *** Need more Gift Inspiration? Check out these posts ***
9 Awesome Gifts for the Photography Enthusiast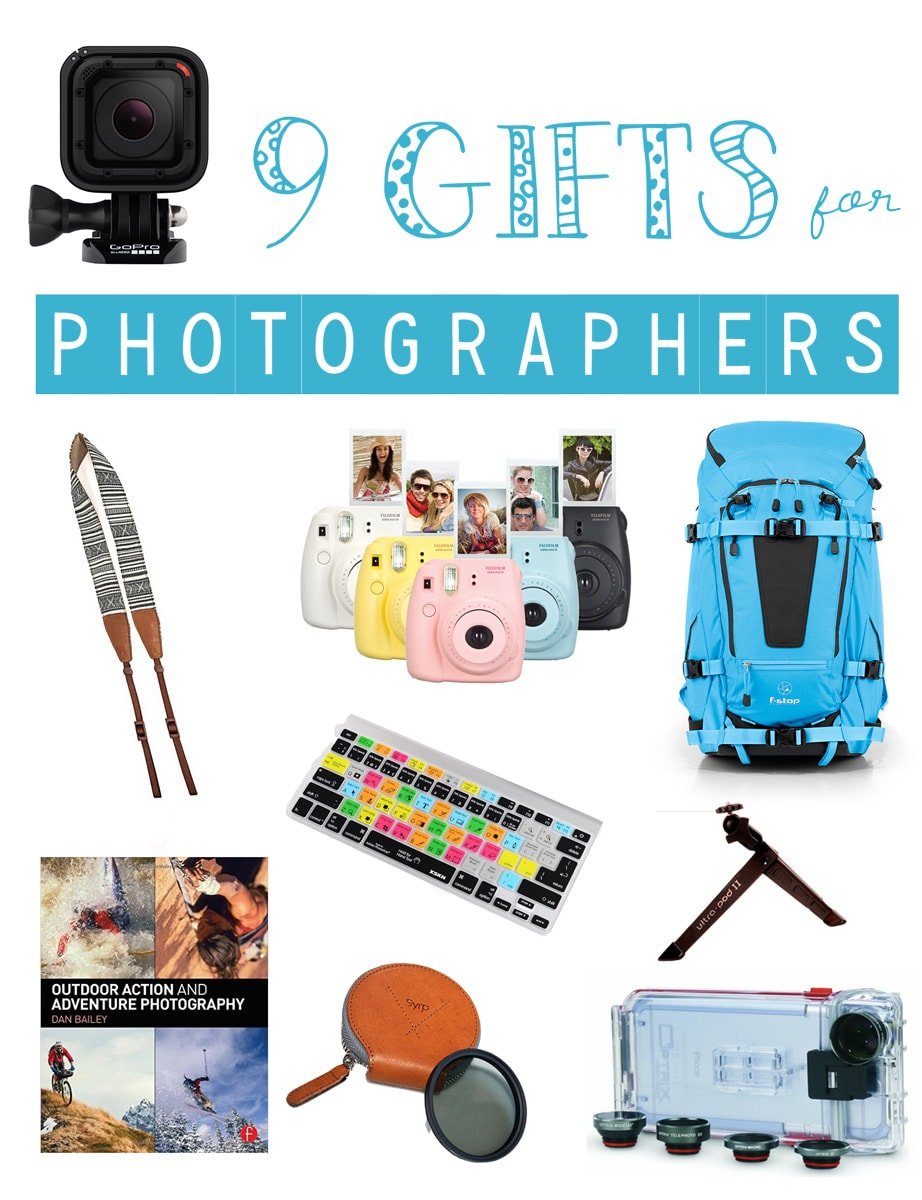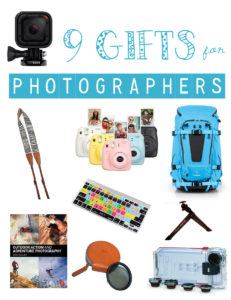 2014  Holiday Gift Guide for Adventurers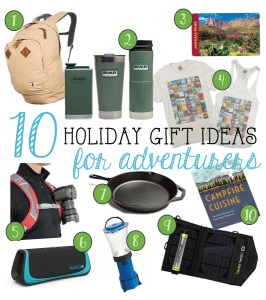 WHAT'S ON YOUR CHRISTMAS LIST?  LEAVE A COMMENT BELOW, TWEET ME, OR WRITE ME A POST ON FACEBOOK. 

Disclosure: Some of the links in this post are sponsored and/or affiliate links. This means if you make a purchase, I receive a tiny bit of compensation at no added cost to you. I only write about products that I truly love, and any purchases you make help keep this blog going. Thanks for all of your support, and if you ever have any questions about any of the products featured on my site, please email me. Thanks! Kristen