Announcing the 2017 Bearfoot Theory Group Adventure Tour Lineup!
In 2016, I offered the first Bearfoot Theory group adventure tour to Everest Basecamp. I was nervous because I had no idea if anyone was going to sign up…but to my surprise, the trip SOLD OUT…
Ten of us hiked for 11 days through the Himalayas together. Our trip included exploring new landscapes and cultures, overcoming physical challenges, and building some awesome friendships….for example, two of the people who met on the trip are now traveling in South America together! We pretty much had the best time ever, and you can check out my YouTube vlogs from the trip for proof 😉
In January, I sent out a poll asking the Bearfoot Theory community what you want more of, and an overwhelming majority of you said you wanted more group tours. AWESOME! I like the sound of that.
So….I'm super super stoked to announce I have 2 new Bearfoot Theory adventure tours lined up that I would love to have you join me on! The trips are….
The idea for these trips is to experience new places and improve your outdoor skill set with the help of professional guides, in the company of a fun & supportive group of like-minded people. The tour company also does all the leg-work and planning (everything from meals, itineraries, permits, and transportation during the trip), so all you have to do is show up and have a good time. Not a single day of your vacation time will be wasted!
I hope you'll join me on one of these adventures. Here's an overview of each trip, and make sure to click on the buttons below for additional details!
••• Southern Utah National Parks tour – May 21-25 •••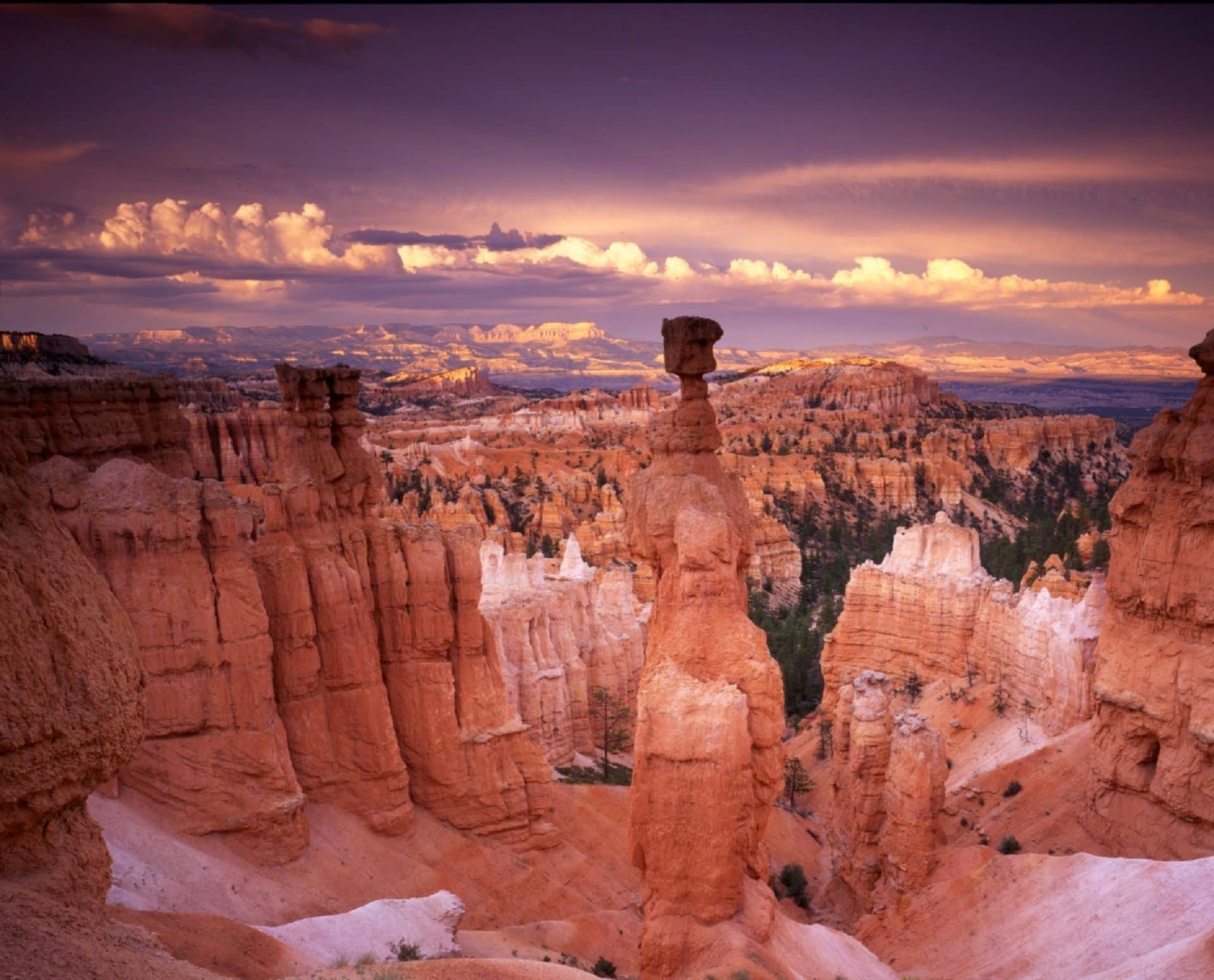 First up, from May 21-25, I'm partnering with Arizona Outback Adventures, one of the leading Southwest adventure tour companies, on a custom hiking trip that will hit up some of my favorite spots and National Parks in Southern Utah.  On this tour, you'll be able to cross a bunch of trails off of your southern Utah bucketlist. We'll wade through the Zion Narrows, tackle Angel's Landing, explore slot canyons in Escalante, and watch the sunrise from deep down in Bryce Canyon, to name a few. At the end of each day, we will return to a cozy basecamp where we will have delicious hot meals prepared for us while we relax around the fire.
••• Alaska Wilderness Backpacking Trip – August 17-26 •••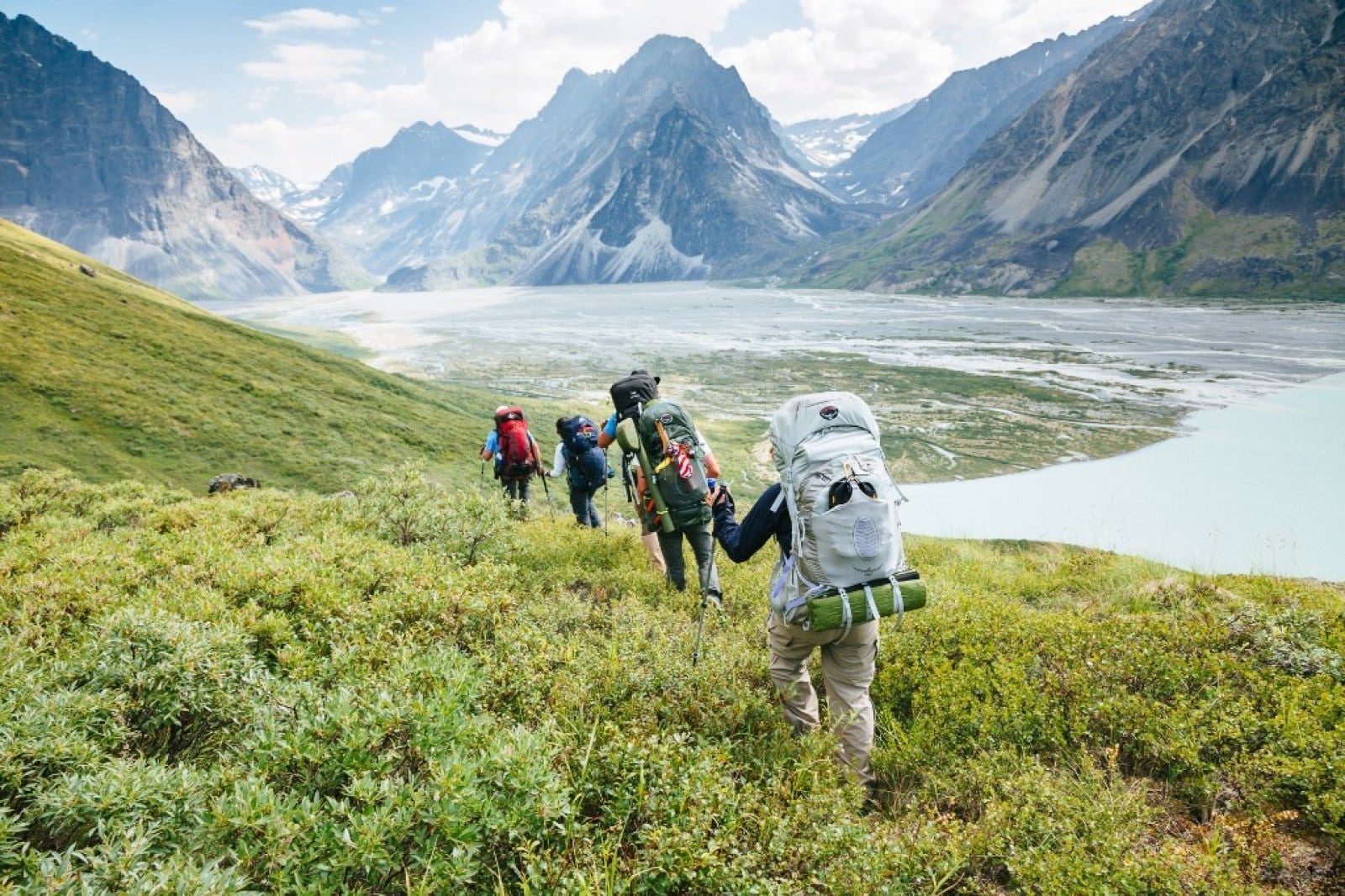 Photo: Andrew Peacock @Footloosephotography
Next, from August 17-26, I'll be joining Alaska Alpine Adventures (awarded "Best of Travel" by Outside Magazine) on an EPIC  10-day backpacking trip through remote Alaska wilderness. During this adventure, we'll experience the BEST of Alaska – huge mountain vistas, wide open tundra, off-trail travel, glaciers, and the bluest of lakes, all while having the chance to encounter Alaska's exciting wildlife. The destination? The Turquoise Glacier High Route in Lake Clark National Park, one of America's wildest National Parks, with a trailhead that can only be reached by float plane. If you've been dreaming about seeing the real, non-touristy Alaska and getting more backpacking experience, this is the opportunity to do it with a fun group and some of the best guides around!
I'm so excited to meet some of you and to experience these amazing places together! If you have questions about whether either of these trips is right for you, shoot me an email and we'll chat!
THANKS AND I HOPE TO SEE YOU ON THE TRAIL!