Fifteen Reasons to take your First Backcountry Hut Trip this Winter
 With my recent move to Salt Lake, it'll be my first winter living back in a snowy climate, and right now as the season is changing, there is something in the air. In past years, I've dreaded the onset of winter, but this season I'm stoked for the new outdoor opportunities the snow is going to bring. One thing I'm really looking forward to shacking up by the warm fire on a backcountry hut trip with a bunch of my friends. It just sounds so cozy. It's a little like car camping minus all the things like the parking lot, noise, etc.
Backcountry yurt and hut trips aren't just for skiers  either. Many of the backcountry huts out west are also accessible by snowshoe or cross country skis – good news for us newbies who don't have a backcountry ski set up. In this post by Ben Thomas – one of my regular Bearfoot contributors – he gives us 15 reasons why we all need to take our first backcountry hut trip this winter. I know I'm ready! Are you? And #7?…..mmmmm.
Winter has finally arrived in the mountains. The calendar may still say fall, but the long nights and snowfall say it's wintertime once again. While you could despair and get ready to hibernate, never to see the backcountry until spring, instead think about embracing winter full on with a backcountry hut trip this year.
The Western states have dozens of backcountry hut systems, such as Colorado's 10th Mountain Division Hut Association or the Idaho Parks and Recreation Yurt System.  And with the rise in popularity, there are are a growing number of hut systems all over the U.S. and Canada, and winter hut trips are becoming way more accessible. So if you need a little more convincing, here are fifteen reasons why a hut trip should be on your wintertime bucket list!
1) Winter in the backcountry
Far from the crowds, close to the powder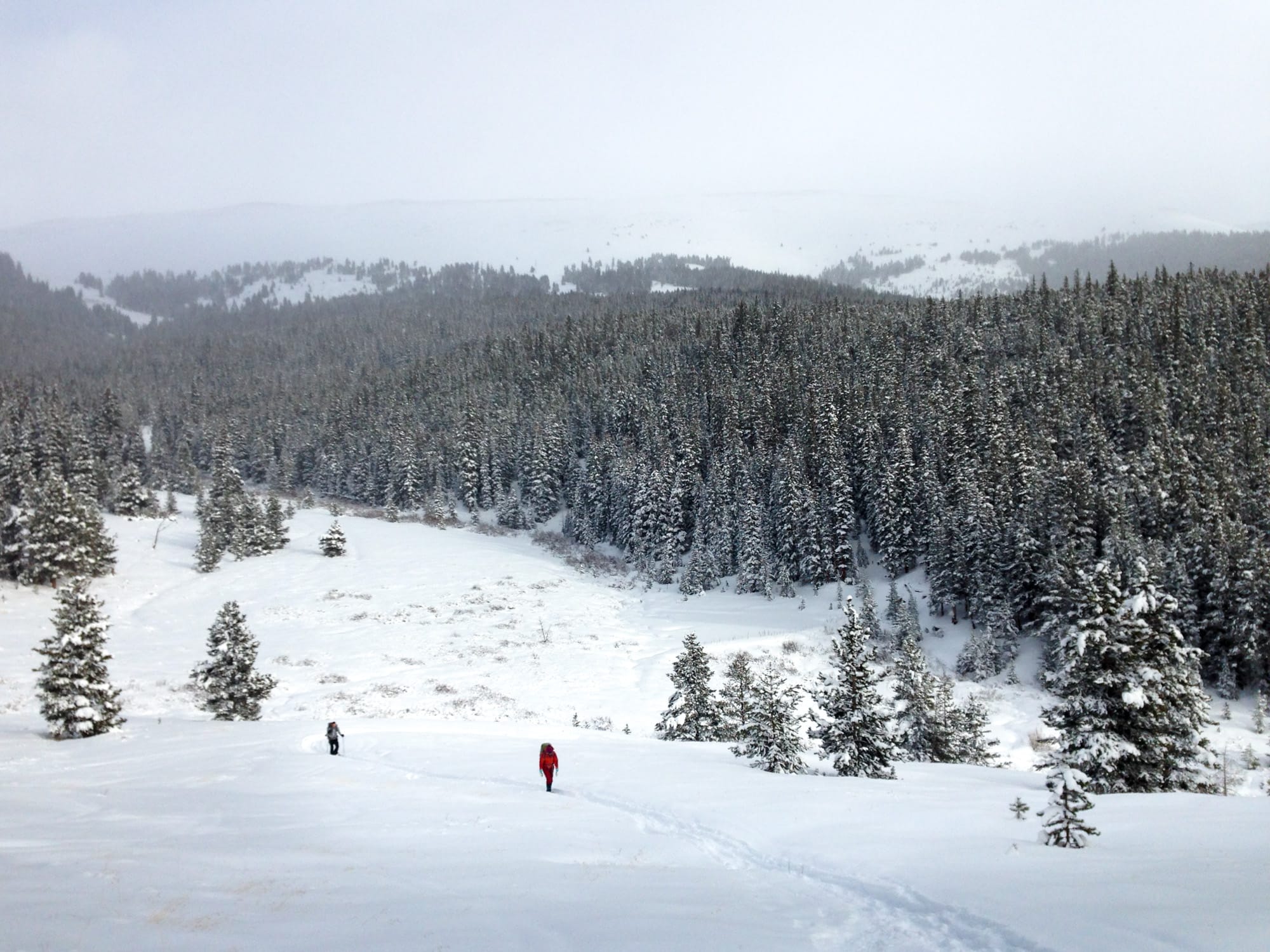 2) Cozy nights outside, outside of civilization
Feel pampered AND connected to the great outdoors
3) Ski in, ski out access for less than a single lift ticket
Most huts are less than $40/person/night. The views are free!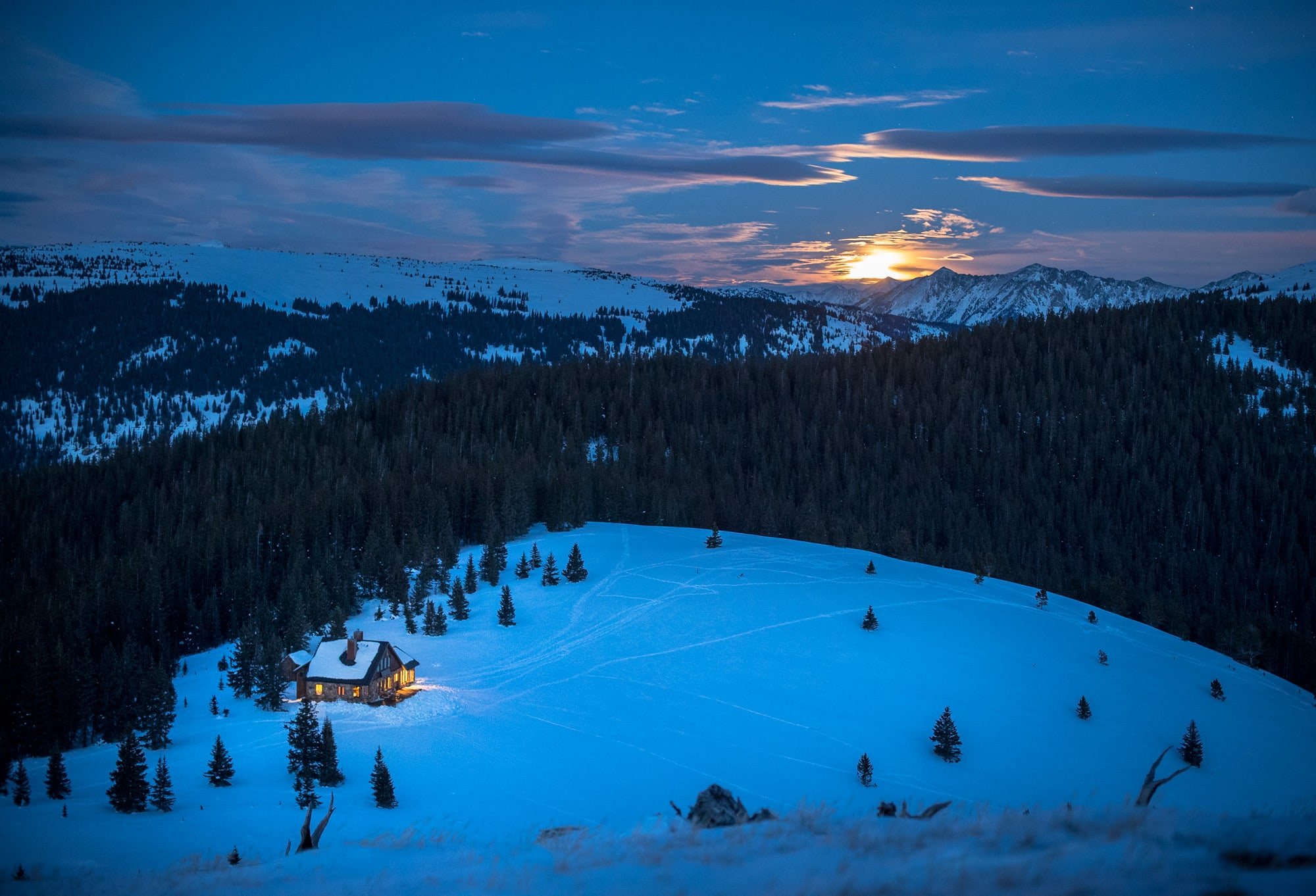 4) No Tent, No Pad, No Problem
You'll just be fighting with your friends over the best bed in the place. And with that extra space in your pack…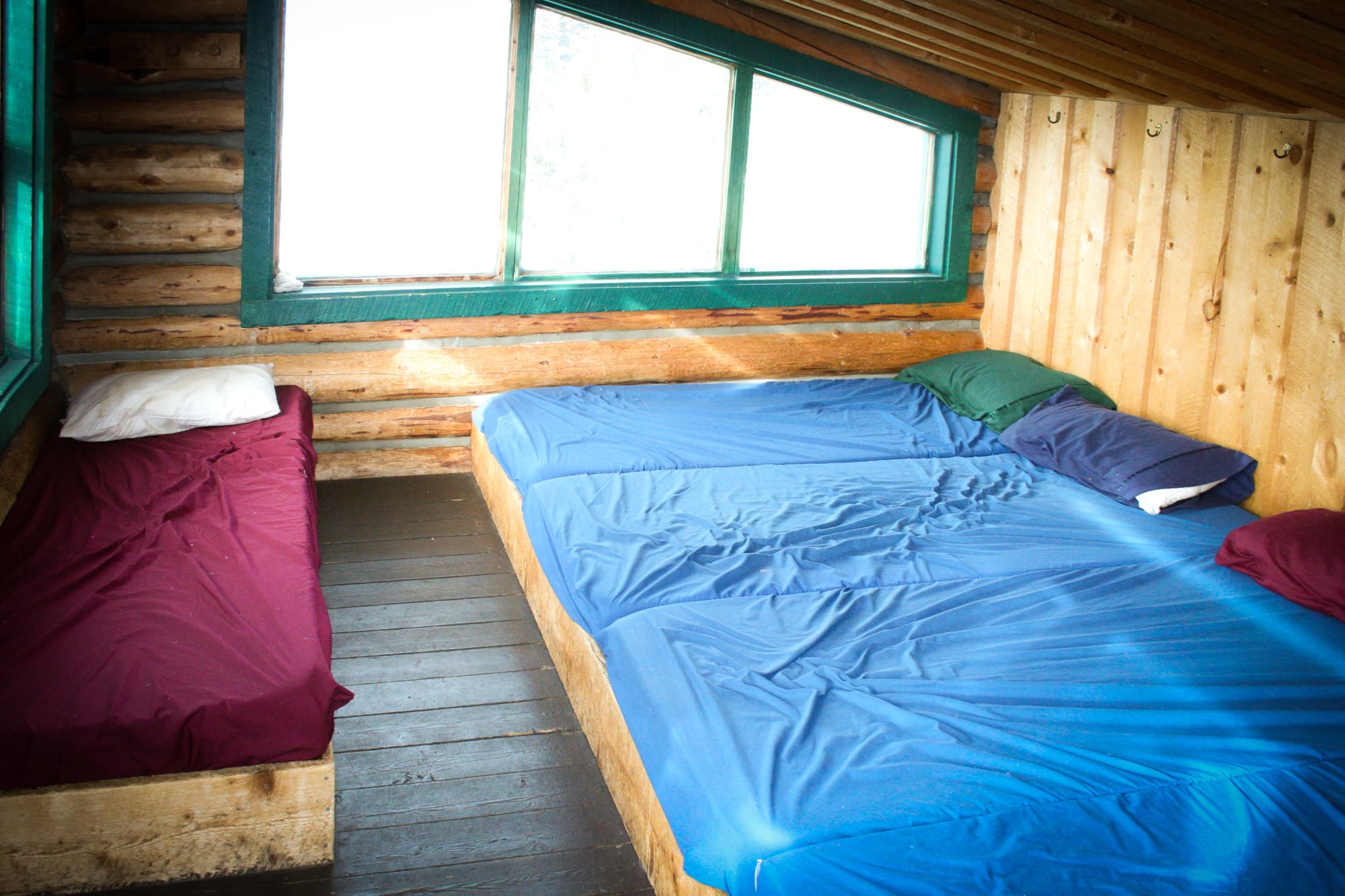 5) Home cooked meals, far away from home
Fill your pack with food! Think steak tastes good at home? Imagine how good it'll taste at 11,000 feet after a seven mile snowshoe or skin earlier in the day.
6) Backcountry desserts that are more than just "Add Water"
Wood fire ovens and propane stoves means fresh baked brownies, birthday cake, and more. S'mores Cake, anyone?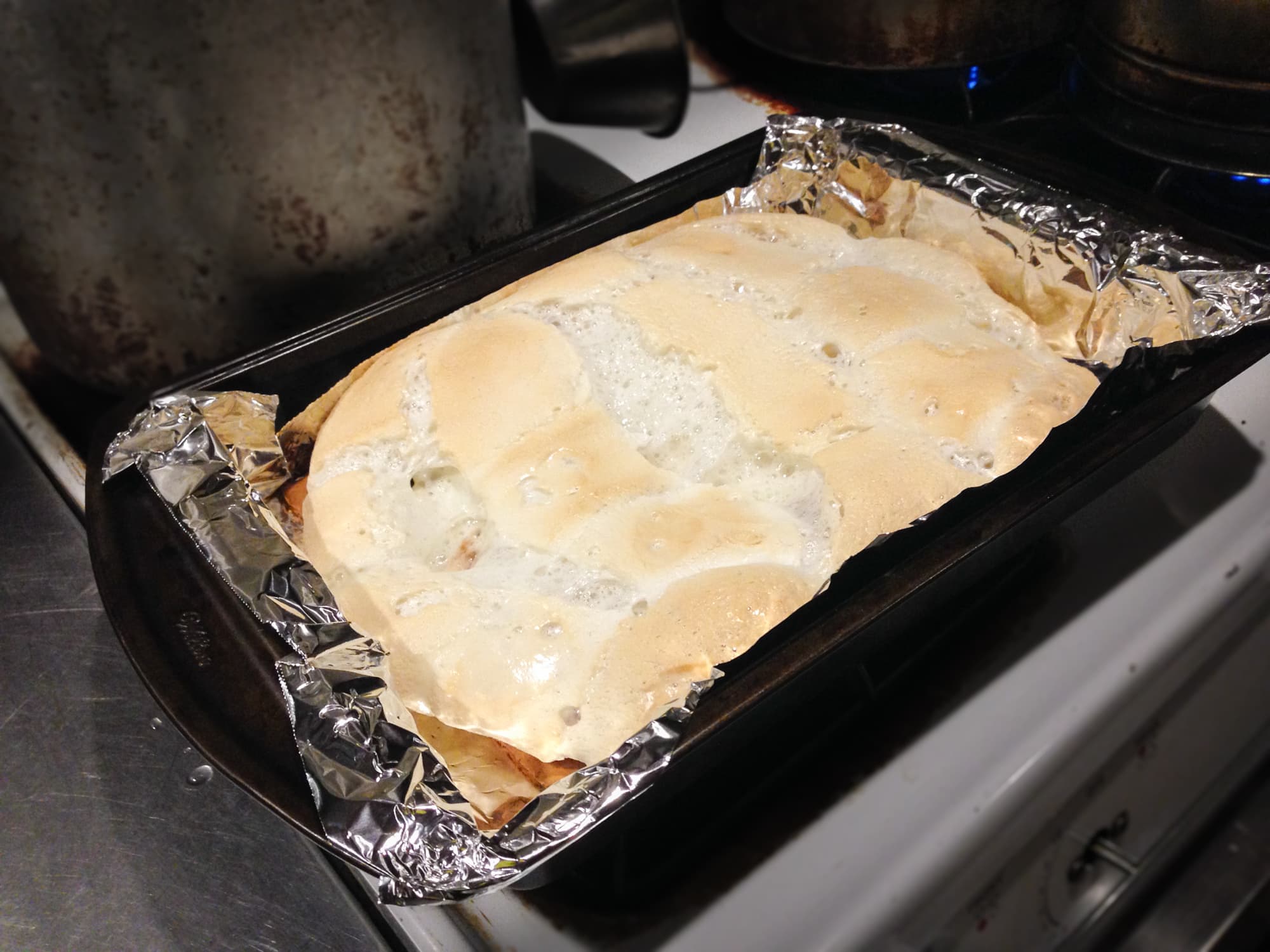 7) Rocky Mountain Snow Cones
Kahlua poured over fresh rocky mountain snow….enjoy.
8) Wood Fires are the best
Nothing better than watching the flames flicker as the snow falls outside.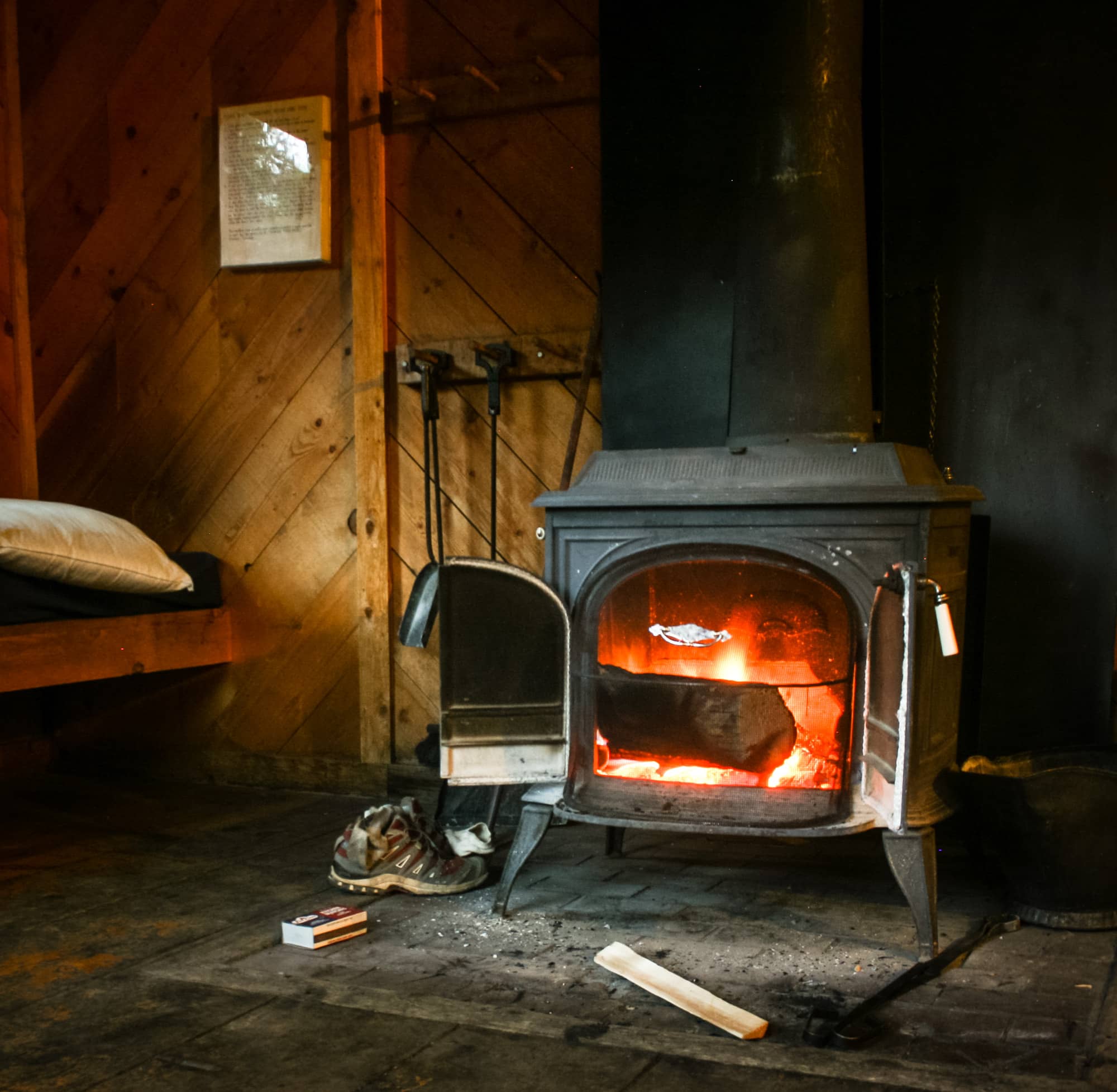 9) Chopping wood for wood fires
Most huts are stocked with firewood but you'll need to split some of those logs for kindling   Self-reliance never felt so good.
10) Backcountry Skiing
Bottomless powder from your doorstep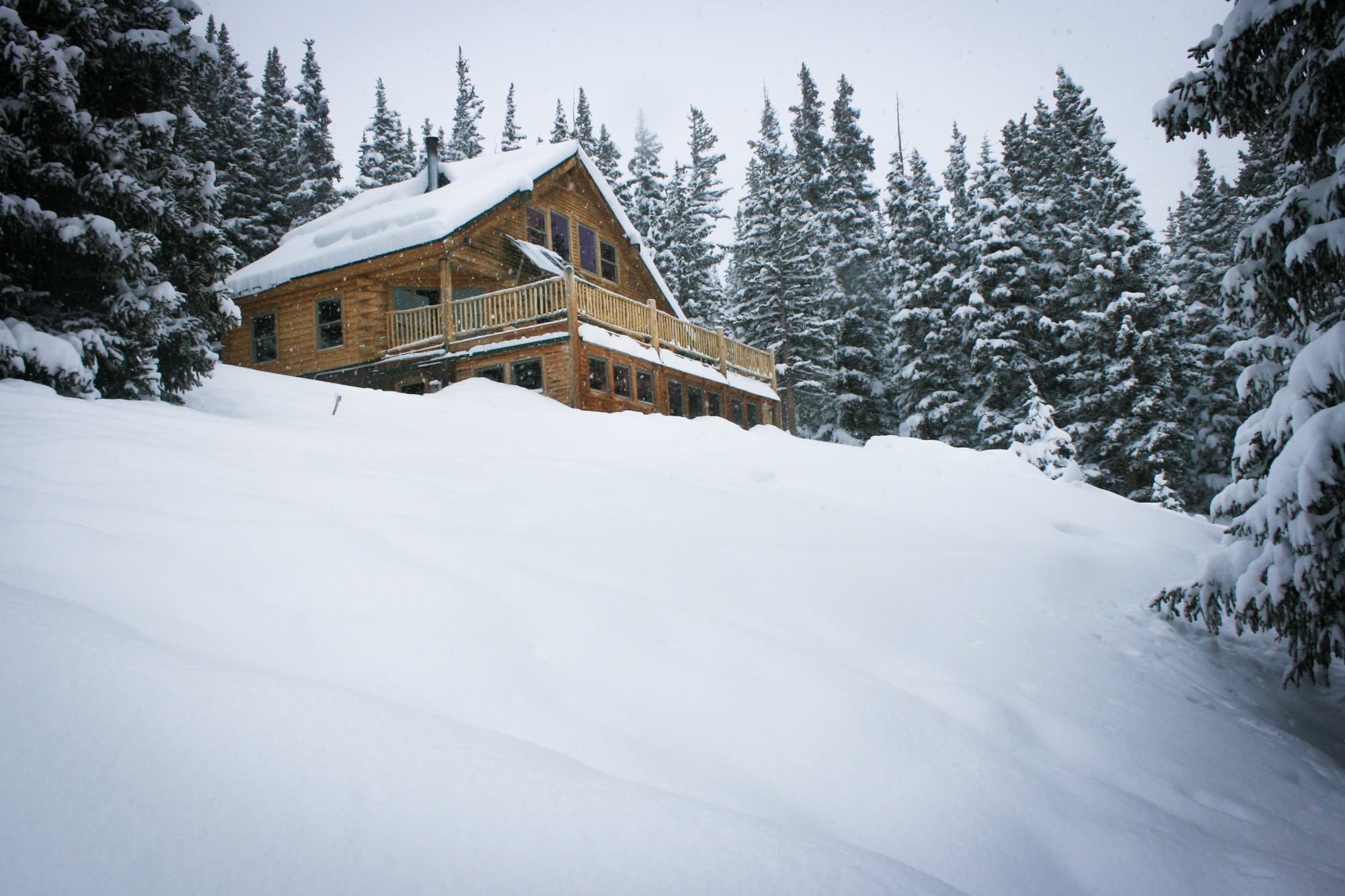 11) Backcountry Sledding
because some of us like to play in the snow and aren't #extreme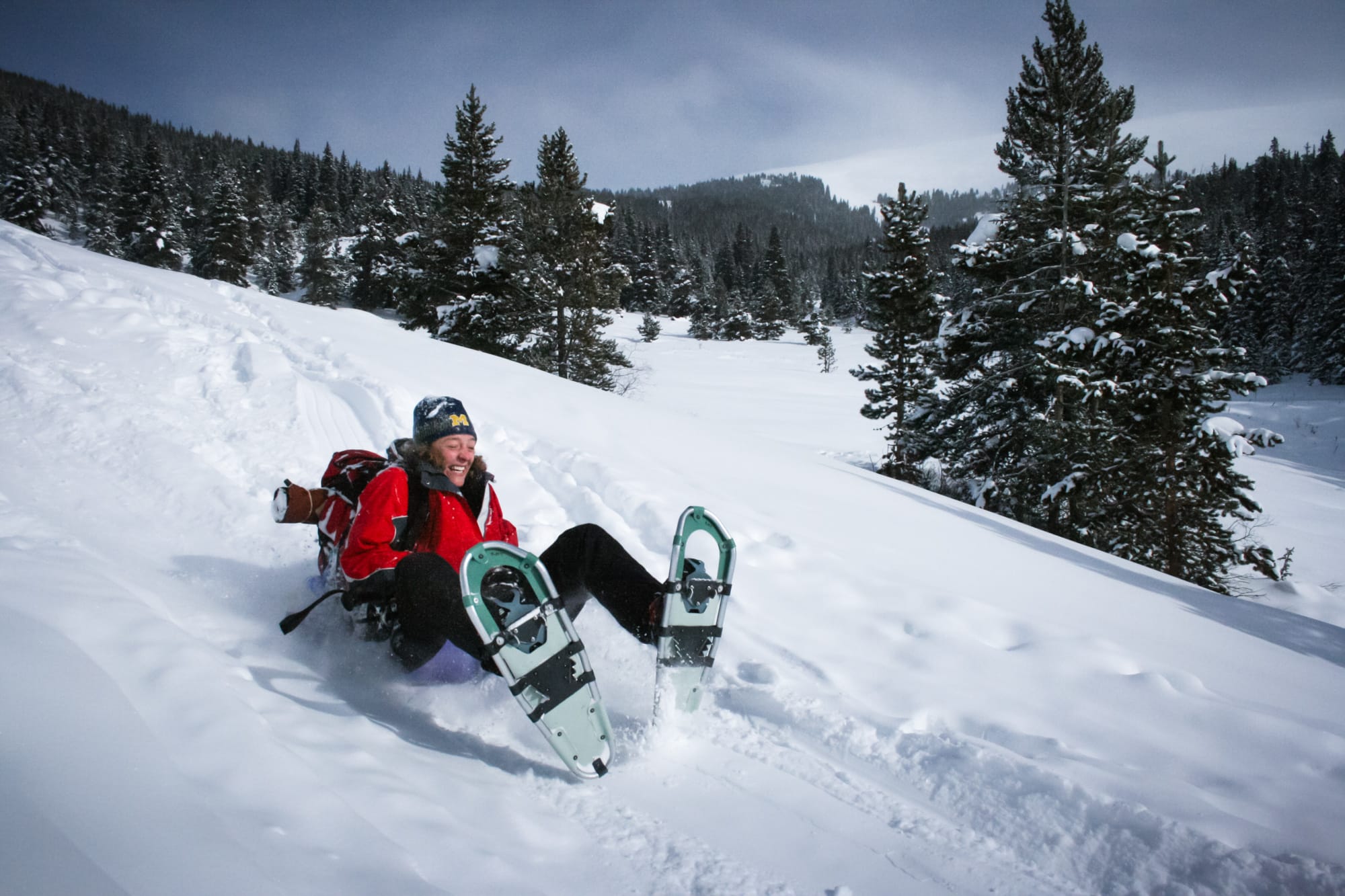 12) Backcountry beer coolers
Need I say more?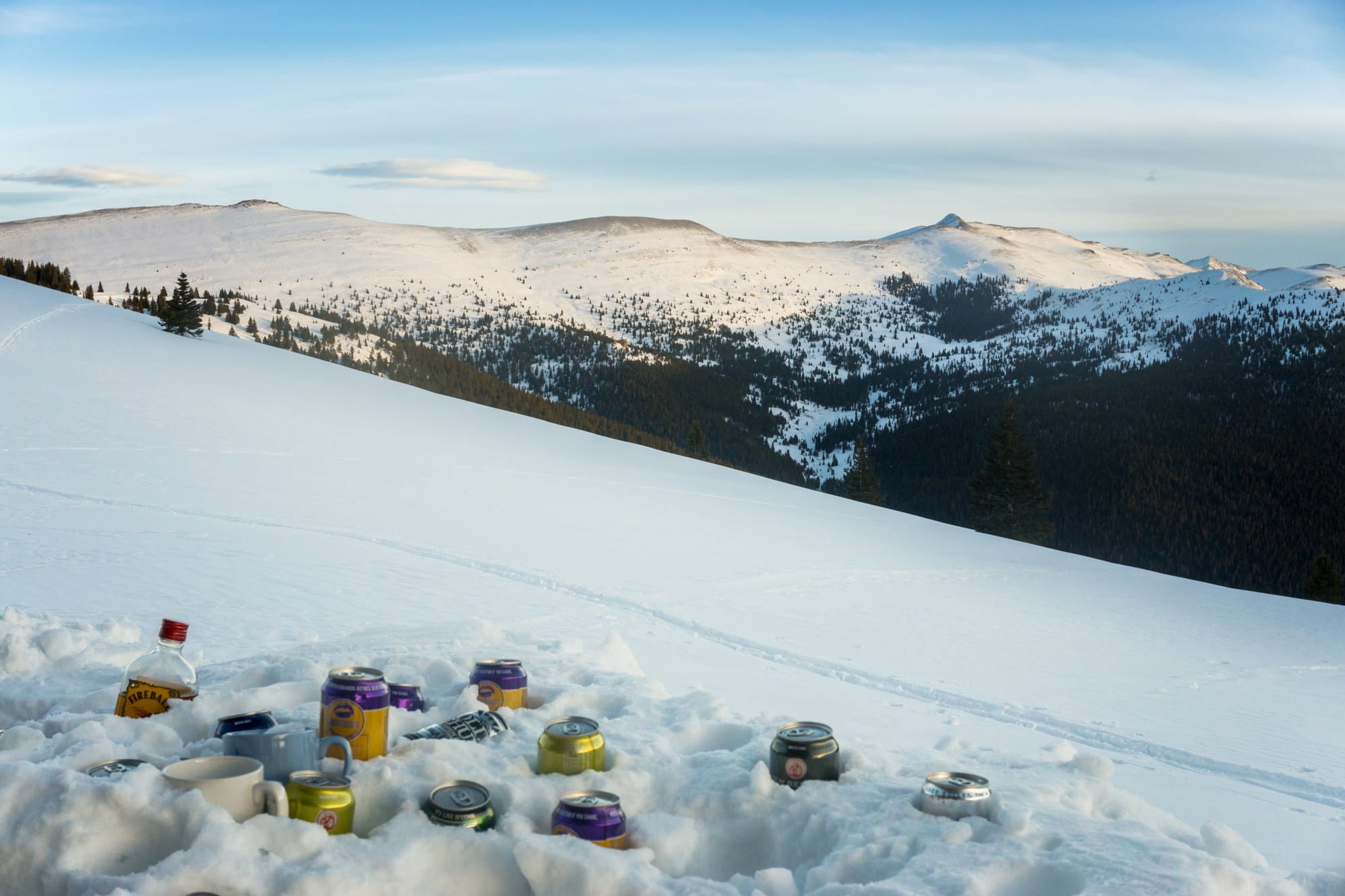 13) Clear skies, cold nights, can't lose
Being at high altitude on a cold night means super clear stargazing! Plus, since it gets dark early, you can enjoy the show and still get a full night's sleep.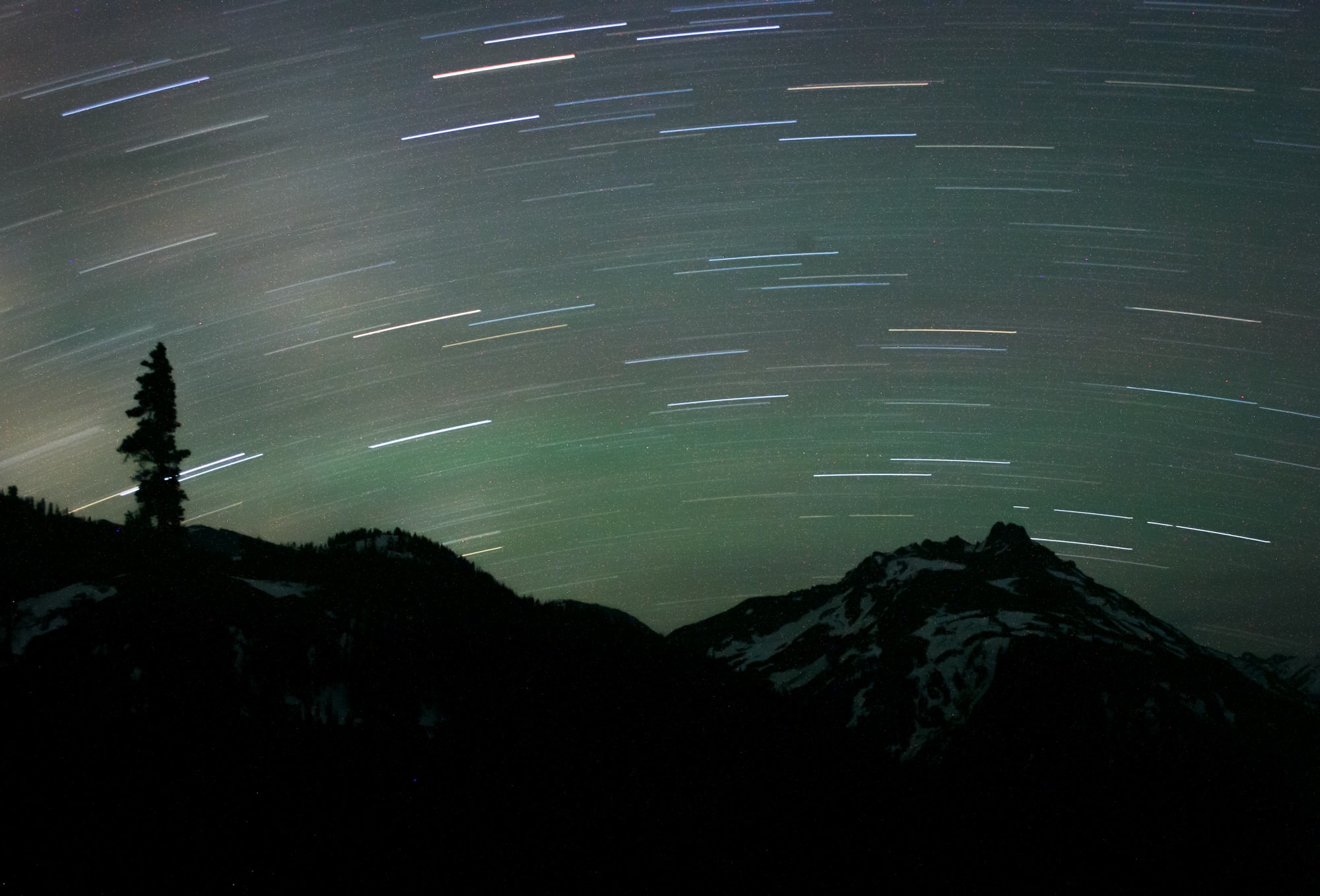 14) New friends!
Many huts sleep up to twenty people and are communal sleeping setups. Go on a weekend and chances are you'll make some new friends if the place is full.
15)  Spending quality time with old friends
Or, get a bunch of friends together and book up the whole place! Those long winter nights should be spent cooking, playing, and laughing with those closest to you. Throw away the distractions, head into the mountains and reconnect!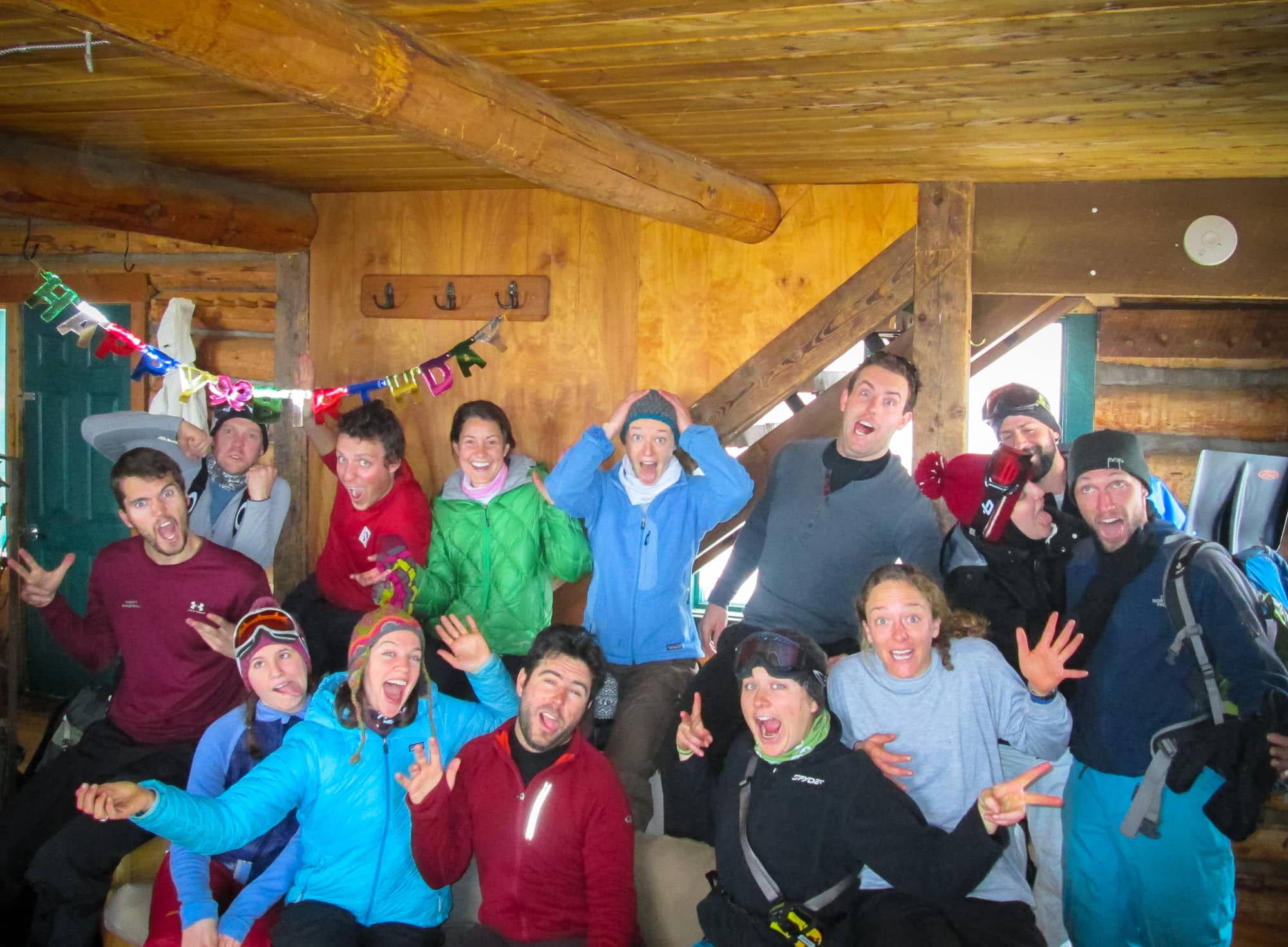 ** Explore More Winter Adventures **
10 Best Snowshoeing Destinations West of the Rockies
Triangle X Ranch: Winter at a Wyoming Cowboy Ranch
12 Beginner-friendly Ski Resorts for Adults
WHAT ARE YOUR FAVORITE SNOWY ADVENTURES?  LEAVE A COMMENT BELOW, TWEET ME, OR WRITE ME A POST ON FACEBOOK.